As far as managed WordPress hosting, it cannot be denied that WPX hosting is the clear leader of the pack. However, it does have a few downsides that might make you want to consider choosing another hosting supplier.
This is where our top six WPX hosting competitors swoop in to save the day. And boy, do they do a good job of it, as this article will soon prove.
WPX Hosting Competitors Feature Chart
WPX Hosting Alternative
Key Features
Cloudways
High-class Cloudways
CDN at an affordable price
SSD-Based Hosting
PHP 7 Ready Servers
Pre-configured PHP-FPM
Regular Security Patching
Round-the-clock real-time Monitoring
Kinsta
Free site migrations
Automatic scaling
High-security network
Speed-obsessive architecture
Google Cloud Platform
SiteGround
Powered by Google Cloud Platform
SSD only Servers
Daily backups
Free SSL
A2 Hosting
Almost 100% Uptime Commitment
Round-the-clock customer support
Unlimited SSD Transfer and Space
Free Automatic Backups
ChemiCloud
SSD-only hosting
Free lifetime domain
Free daily backups
Free site migration
Unlimited bandwidth
Servebolt
MariaDB and PHP-optimized
99.9% uptime guarantee
Lightning-fast processors
Rapid networking
Free trial available
6 Best WPX Hosting Alternatives
Once you've decided that an alternative to WPX hosting is in order, consider the following services that will take your site to another level.
1. Cloudways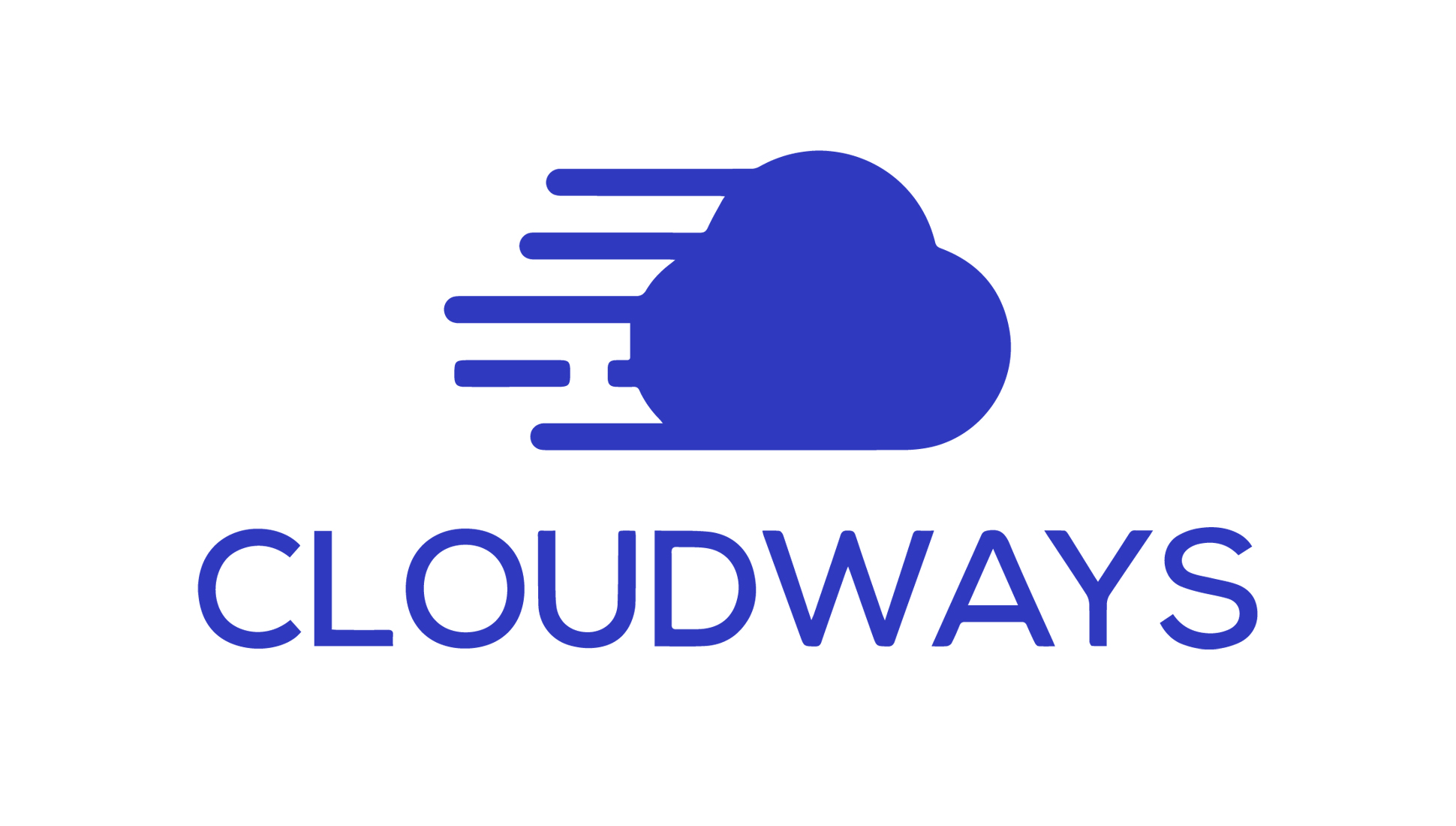 Partnering with this managed hosting company introduces affordability and flexibility to your site-building endeavors.
It directs your focus more towards the building of websites than hosting complexities. It has a robust platform and features SSD drives hosting for high performance.
You can count on it to perform at least three times faster than other hosting providers because of its faster page loading times.
Furthermore, the sites hosted on the platform have dedicated resources, so server and app performance will always be up there.
Cloudways' servers are all PHP 7 ready, which means they're a lot faster than older versions of PHP. Superior performance is something you can always count on using this hosting provider.
Overall, speed and performance are where Cloudways excels more than anywhere else. And you may love that!
The HTTP/2 enables services to contribute heavily to this massive edge it has in this department over its counterparts.
Do you want communication between clients and servers to be seamless as possible? Cloudways is the WPX hosting alternative for you.
However, aside from the loading speed, it's obvious that the platform holds high regard for security, and rightfully so. From IP whitelisting to dedicated firewalls and two-step authentication, the tool's security features are up there with the very best.
And that is why it is one of the very best when it comes to WPX hosting replacements.
Other good things about it? There are quite a few: flexible pricing and the pay-as-you-go option, which allows plan upgrades at any time.
Pay only for the resources you consume when using this incredibly fast hosting provider.
Key Features:
Pre-configured PHP-FPM
Regular Security Patching
Round-the-clock Real-time Monitoring
High-class CloudwaysCDN at an affordable price
SSD-Based Hosting
PHP 7 Ready Servers
2. Kinsta
Are you searching for a web hosting company specifically for a long-term business website? Perhaps you'll find the answer in Kinsta, which has become a popular WPX hosting alternative thanks to its reliable performance and cutting-edge technology.
One way to describe the tool's architecture is speed-obsessive. It's a managed hosting provider with the latest technologies like MariaDB, LXD software containers, Nginx, PHP 7.4, and other highly reliable services.
Kinsta is powered by none other than the Google Cloud Platform. It has as many as 22 data centers across the world, with servers interconnected through the premium tier network.
So, hops and distance are reduced, and data transportation becomes a lot faster.
Automatic scaling is a breeze with Kinsta, and your website traffic grows considerably as a result. You can also upscale resources for handling traffic using the tool, so it's not a wonder why this would be high up the list of WPX hosting alternatives.
We are not done yet. The hosting company also assists with website migration for free and checks uptime every two minutes.
The competition between Cloudways and Kinsta is fierce, but your specific needs ultimately become the deciding factor.
To sway you over to this side is Kinsta's affordable plans. It starts at $30 a month, but you can also avail of the $1,500 monthly plan if your needs call for it and the budget allows.
All plans pretty much offer the same features, but you're able to monitor the available resources with the more expensive ones. Does that matter enough to make such a difference in the pricing? Yes, it does.
Key Features:
Speed-obsessive architecture
Google Cloud Platform
Free site migrations
Automatic scaling
High-security network
3. SiteGround
SiteGround has been around for a while, so it's quite an established WPX hosting alternative.
Google's cloud platform is behind its high performance as a hosting service. It's one of the most compelling and technically superior servers even on this list, and that's saying something.
The SSD persistent storage is a standout feature, offering fast loading speed and high redundancy levels. That means your site would load a lot faster than HDD hosting.
Ultra-fast network or not, Google Cloud has a say in this area.
Another of the platform's noteworthy qualities is its different types of hosting. There's managed WordPress hosting, WooCommerce hosting, cloud hosting, and web hosting.
Not to mention, the security part is very well handled, too.
A free Encrypt SSL is what helps amp up security around your data and provides daily backup support in case of a security breach. In the matter of pricing, SiteGround is pretty easy on the pockets.
The exception would be the renewal fees, which can get a bit expensive. A hosting plan can be bought for just shy of $4 a month, which you must bill for a year. Hosting plans are also very similar in terms of features.
Key Features:
Free SSL
Powered by Google Cloud Platform
SSD only Servers
Daily backups
4. A2 Hosting
With A2 hosting, you know you are in good hands. It's one of the most reliable players as far as WPX hosting replacements.
The company's main objective is to provide a high performance page with a fast loading speed. That sounds expensive, right? Well, it's not!
A2 hosting is an inexpensive and feature-rich provider, with services like unlimited SSD space and transfer, free auto backups, and site recovery in case the worst happens.
But that's not all. It also has your back in terms of speed, courtesy of the Turbo servers designed especially for optimized WordPress speed. These servers are more than 10 times faster than other hosting servers.
A2 Hosting is synonymous with reliable hosting in that it guarantees close 100 percent uptime and an SSL certificate free of charge. They will even help you migrate your site, which is typically one of the problems new or solo website owners face.
In terms of pricing, the provider offers three affordable plans for the main hosting services: $3.92 (shared hosting), $5.00 (VPS hosting, and $99.59 (dedicated server). Not bad, right?
Renewal fees can get quite high, though you shouldn't have a problem migrating to another hosting provider before the end of your plan. Also, 45-day money-back guarantee is a testament to the company's services' reliability. More often than not, you'll find paying for renewal charges worth it.
Key Features:
Unlimited SSD Transfer and Space
Free Automatic Backups
Almost 100% Uptime Commitment
Round-the-clock customer support
5. ChemiCloud
So far, old players have occupied the spotlight, but now it's time for a new player to take center stage. Indeed, ChemiCloud is a remarkable new player in the web hosting industry.
It's fairly new, created only a couple of years back, but it has already made headlines as a WPX hosting competitor for its outstanding customer service, a faster and more secure cloud-hosting platform, and affordable services.
Affordable cloud hosting is what many small businesses are after, but ChemiCloud takes it to the next level. You would never be able to guess that a server that demands so little from your pockets provides an incredibly fast SSD or Solid State Storage.
The professional-grade SSD drivers it uses are three times faster than other providers. You can literally gain access to your files and database in a breeze.
Additionally, you will be provided with a free domain name and access to a web builder. The web builder comes with easy-to-use tools for those new to the process.
ChemiCloud is as top-notch as WPX hosting competitors come. It provides automated backups, so all the data on your site is saved daily and stored for up to a month.
Any data that get deleted before the 30 days can be restored through the control panel.
Let's not forget the other features at your fingertips, such as free site migration, dependable email service, free SSL certificate, and free CDN.
Regarding pricing, the plans start at $2.76 monthly to be billed for at least two years or even three. That said, you will be given access to unlimited email accounts, bandwidth, and server locations across the globe.
Key Features:
Free site migration
Unlimited bandwidth
SSD-only hosting
Free lifetime domain
Free daily backups
6. Servebolt
We've now come to the last WPX hosting alternative on our list, though it's definitely not the last in terms of overall performance.
The company is well-known for being a high performance managed hosting provider. In fact, it's an incredibly fast server service that focuses specifically on security and scalability.
Loading speed is excellent because your site's WordPress configurations are optimized. The server makes use of lightning-fast processors, and they are all hyperthreading.
The operating system is hyperthreading-optimized, so communication remains seamless regardless of how many servers are involved.
The provider is also PHP and MariaDB-optimized and has unique versions of each software. This makes the server built for maximum performance and one of the very best alternatives to WPX hosting.
That said, pricing plans are definitely up there where Servebolt is concerned. With its cheapest plan at 30 euros for only one gigabyte of storage and a capacity of 250,000 views.
Key Features:
Rapid networking
Free trial available
MariaDB and PHP-optimized
99.9% uptime guarantee
Lightning-fast processors
Why Wouldn't You Want to Choose WPX Hosting?
As mentioned in the intro, WPX hosting falls short in certain aspects, which may make you choose a different hosting service for WordPress sites as a result. What are these disadvantages?
Benefits multi-site founders only. Sole website owners and those new to owning a site are unlikely to benefit as much from this server service.
It does not have cPanel. If you love cPanel, WPX hosting will be a disappointment.
No phone support available
Lacks documentation
Migration process is not flexible
Speed performance is subpar
This managed WordPress hosting leaves some users unsatisfied with its overall performance and seeks WPX hosting alternatives as a result.
If you find the same true for you, we've handpicked six of the best WPX hosting alternatives to provide your needed services. With that, let's now have a quick look at the best WPX hosting competitors to use for your website.
The Best WPX Hosting Alternative
It's no secret that WPX hosting crushed most of its competitors back in its heyday. But that time has come and gone, and, while still great, WPX hosting fell short in some critical areas of website building and paved the way for solid replacements to come to the fore alongside it.
WPX hosting does not have the best speed performance, user interface, and migration process compared with its top six competitors.
And because it lags behind in these aspects, many digital enthusiasts opt against using it for their more modern websites.
Here's how we suggest you choose from our top six WPX hosting candidates:
Cloudways: If you're after accurate server control and speed performance. It's also one of the most affordable on our list of alternatives.
SiteGround: For cheap but high quality WordPress-optimized hosting.
ChemiCloud: When you want to opt for something new that kills the hosting game as well as the rest of them.
WPX Hosting Competitors FAQs
What else is there to know about WPX hosting alternatives? Let's find out by looking at some answers to the web's most frequently asked questions.
1. Is WPX hosting worth it?
WPX hosting is an easy-to-use web host with relatively fast performance. It comes with three pricing plans for upgrading site provisions and starting projects.
If this is where you're going, then you're on the right track with WPX hosting. That said, the same can be said if you choose either SiteGround, ChemiCould, or Cloudways hosting, as they beat WPX hosting in terms of speed performance, user interface, and migration process.
2. Which hosting is best for WordPress?
Some of the best hosting servers for WordPress sites are:
A2 Hosting
SiteGround
Bluehost
Kinsta
WP Engine
3. How secure is shared WordPress hosting?
It's quite secure, but certain security risks may lead to a hacked website. Make sure to cover all the bases for website security when you build or upgrade your site.
4. Do you need hosting to create a WordPress site?
WordPress' basic plan is free and allows you to create a site without hosting.
5. Which should you pick: SiteGround or Bluehost?
The answer: SiteGround. Both are pretty similar in terms of features, but Siteground is really on another level regarding speed. It loads websites faster and handles heavy traffic more steadily than Bluehost.