Most businesses in Canada (or anywhere in the world, really) utilize the internet for their everyday processes. Whether for eCommerce or a how-to blog, all brands hope to boost their online presence and visibility.
WordPress is a widely used online content management system popular across many countries. However, this alone is not enough; you also need to find the best Canada managed WordPress host.
The services that the best WordPress hosting Canada provider offers will determine just how successful your website or blog becomes. To help you get started on the right track, we'll take a close look at the best hosting sites for WordPress Canada.
Best Canada WordPress Hosting: A Quick Overview
Hosting Provider
Number of Sites
Storage / Bandwidth
WordPress Features
Canadian Server
Pricing
A2 Hosting
1
50GB/ Unlimited
Free SSL certificate
Optimized speed and security
Free expert site migration
Onsite backups
Free pre-installed JetPack
Easy staging and cloning
NONE
USD $11.99 – $41.99/mo
BlueHost
1
50GB/Unmetered
50 custom themes
Automated updates
NONE
USD $2.95 – $13.95/mo
Cloudways
Unlimited
25GB/1TB
Free SSL certificates
Free migration
Unlimited applications
YES
$10 to $80
DreamHost
1
Unlimited traffic/ Unmetered
Pre-installed WP
Free automated WP migration
WP website builder
Fast SSD storage
Free SSL certificate
NONE
$1.99 – $2.99
GreenGeeks
1
50GB/Unmetered
50 email accounts
Free WP install and migration
Auto WP updates
Free SSL certificate
Free domain name for one year
Free backup and CDNWP CLI and SSH access
Built-in caching
Unlimited databases
YES
$2.95 – $10.95
HostGator
1
Unlimited/100k visits per month/Unmetered bandwidth
Free migration, domain, and email
$150 Google Ads credits
One-click WP installs
99.9% uptime guarantee
NONE
$5.95 – $9.95
HostPapa
2
100GB/Unmetered bandwidth
99.9% uptime guarantee
One domain included
100 email accounts
Free SSL certificate
Pre-installed WP and JetPack
Automated WP caching
Free site and domain migration
Free one-on-one training
YES
C$3.95 – C$10.99
HostUpon
2
20GB/Unlimited
Free domain registration
Free transfer
10 email accounts
One-click WP Installer
WP migration
WP security firewall
Free Private SSL certificate
Premium Backup Service
YES
$19.95 – $49.95
InMotion Hosting
2
100GB/Unlimited
10x WP performance
Free lifetime SSL10 email addresses
Security suite
Marketing tools
Native backups and migration
Total cache supported
2 PHP workers per site
NONE
$4.49 to $16.99
SiteGround
1
10GB/Unmetered/10,000 visits monthly
Free WP installation
Free WP migration
WP auto-updates
Free SSLDaily Backup
Free CDN
Free email
Ecommerce Enabled
WP-CLI and SSH
Managed WP
Out-of-the-box Caching
Unlimited Databases
NONE
$3.99 – $10.69
Web HostingCanada
1
10GB/Up to 25,000 visitors per month
SFTP and SSHphp
MyAdmin
Google Ads Credit
Thousands of themes
Free SSL certificate
Multi-level caching
Cloudflare CDN
Daily backups
Automatic updates
Free website transfer
Instant activation
YES
C$3.99 – C$11.99
WPEngine
1
10GB/50GB/25,000 visits per month
Maximized speed, performance, and SEO
Proactive threat blocking and security
Automated WP and PHP updates
Customizable themes
Workflow tools
Effortless one-click staging and backup
NONE
From $24 on the 1st month then $30 onwards to $60 on the 1st month then $75 onwards
Best Managed WordPress Hosting Canada
Almost 30% of websites use WordPress hosting to help mark their online presence. We have made a list of Canadian WordPress hosts offering top-notch services if you are trying to find the best Canada hosting for WordPress. Read on to get to know each one better.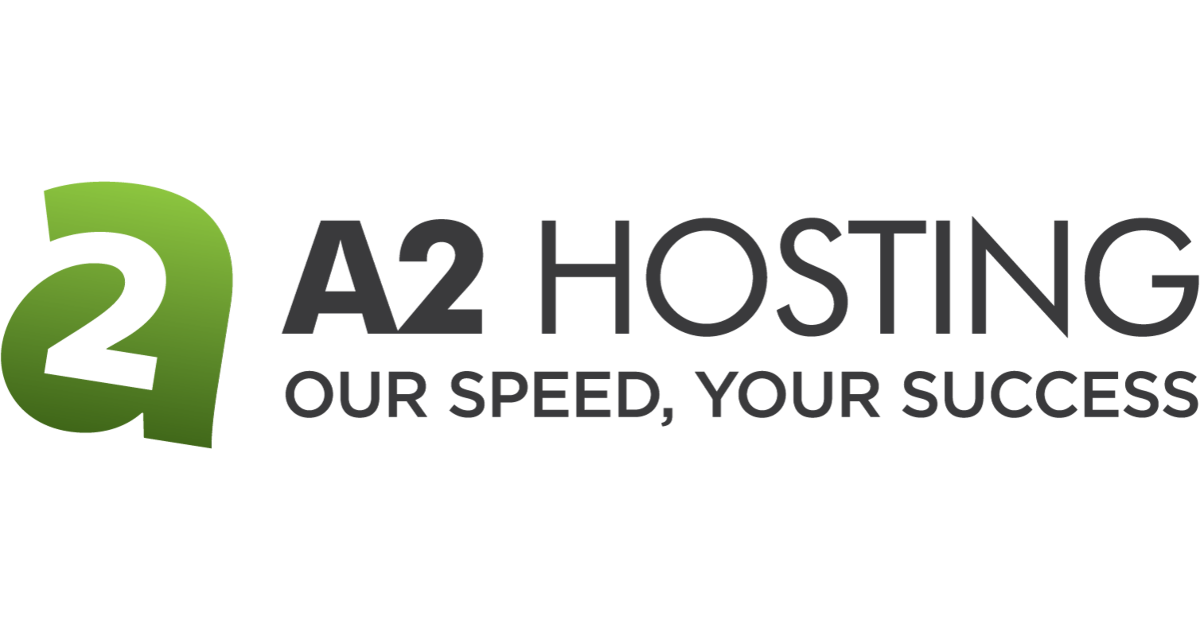 A2 Hosting started in 2001 and currently hosts WordPress websites for clients across the globe. If you are looking for one of the best Canada WordPress hosting solutions, check out A2 Hosting.
Presently, it offers three types of hosting plans for WordPress users: Lite, Swift, and Turbo. A2 Hosting prioritizes its speed feature, making it not only one of the best Canada WordPress hosting services but also the fastest.
All of the best managed WordPress hosting Canada providers allow you to create a high-performing and secure website. Since it's managed hosting, you don't have to worry about maintenance, patches, and upgrades because A2 Hosting will do that.
Here are the things you will get to enjoy from working with this trusted web hosting company:
Get a free Jetpack license and take advantage of popular WordPress tools.
The speed can be 20x faster if you choose the Turbo plan.
Experience automated onsite backups along with straightforward options.
Get the A2-optimized custom WordPress plugin programmed with excellent security and speed settings.
There is a free SSL certificate to keep your site safe and secure.
A2 Hosting provides excellent customer service 24/7 throughout the year through email, live chat, and phone support. With this provider's 99.9% uptime commitment, you can be sure your website is always online.
Start building and growing your website quickly with BlueHost. As one of the best hosting sites for WordPress Canada, it offers an easy step-by-step guide to setting up your page and is the best drag-and-drop website builder for newbies.
A well-known name in web hosting, BlueHost continues to power over two million websites today, simplifying the creation process for beginners. It offers multiple hosting plans that provide fast and reliable performance, particularly for WordPress sites.
All plans include a great uptime, a free domain for a year, a website builder using the drag-and-drop tool, a free CDN, a free SSL certificate, and a 30-day money-back guarantee.
BlueHost offers some of the best Canada hosting for WordPress solutions and the most effective security features for your website, ensuring its security at all times.
It did not have an impressive reputation before but has slowly redeemed itself by providing fast and efficient lifetime customer support 24/7. BlueHost offers live chat, email, and phone support, and the waiting times may vary depending on many factors.
Additionally, one can browse an extensive knowledge base supporting the FAQ videos on the forum. With BlueHost hosting, you can boost your WordPress website with tools and resources specifically designed to fit your needs.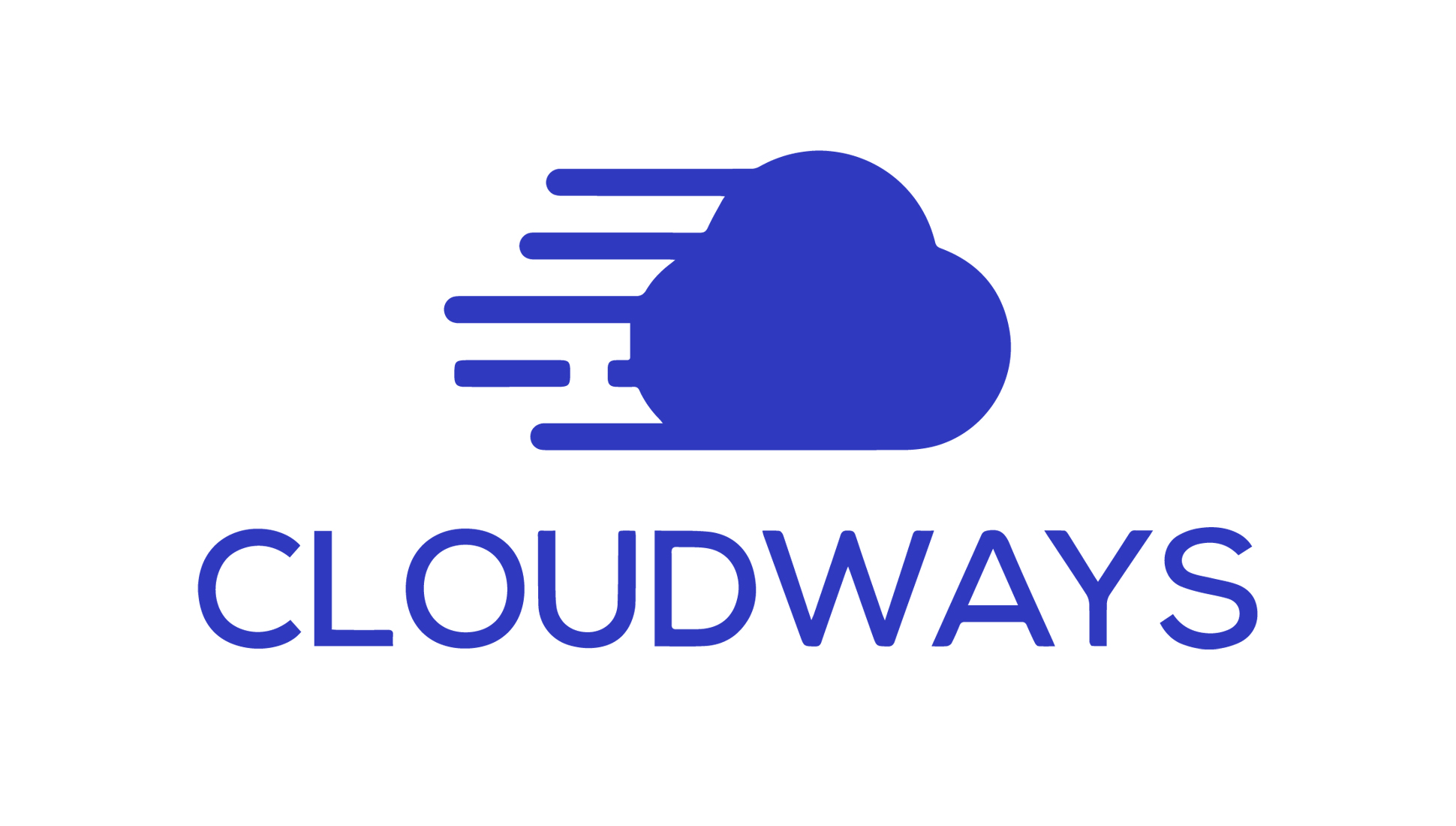 Cloudways is among the best managed WordPress hosting Canada platforms offering exceptional experiences through other providers' data servers. It works in partnership with other providers, like Amazon AWS, Digital Ocean, the Google Cloud Platform, Linode, Stackpatch, and Vultr.
The hosting services of Cloudways are not particular to WordPress. Still, it has exclusive features like a custom caching plugin and an optimized server stack. Canadian users will not have speed issues because most partner providers have data centers in Canada.
Using Cloudways requires minor adjustments because some things are done differently from a standard hosting provider. Its managed hosting service ensures excellent performance and reliability, along with 24/7 customer support.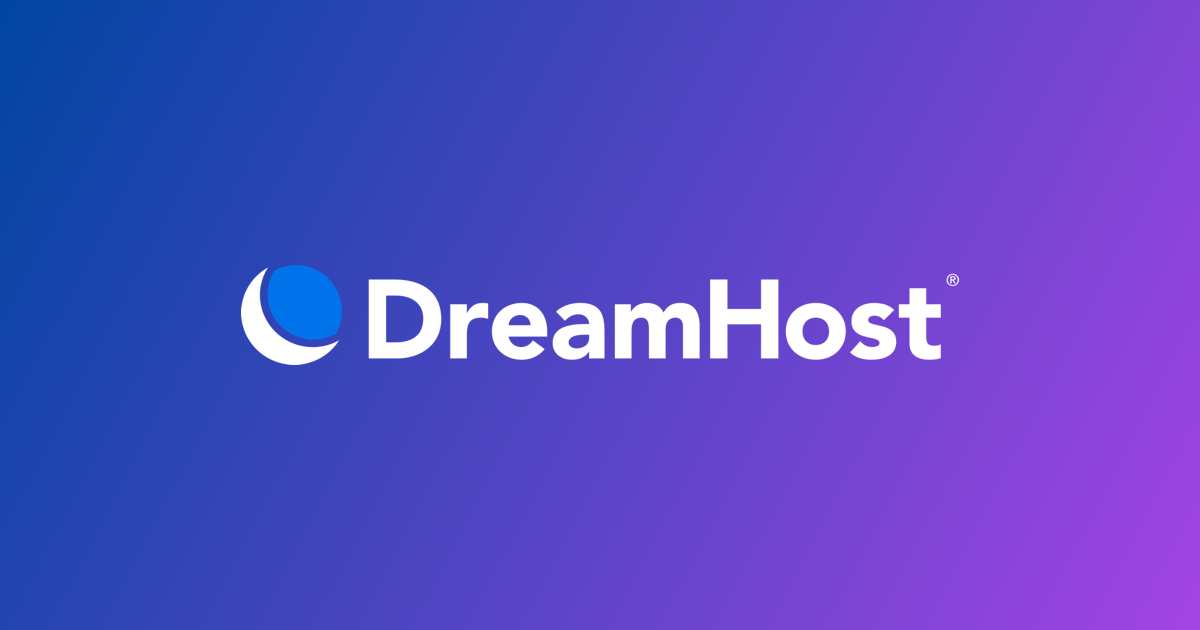 Like a few hosting providers, DreamHost does not have a data center in Canada. Therefore, online users need to use a content delivery network to enhance its speed and performance.
Even so, it's been around for some time and is considered a reputable hosting provider. It offers excellent services for WordPress hosting, web hosting, and VPS WordPress hosting. You can also choose shared hosting services or premium WordPress hosting solutions known as DreamPress.
If you are looking for WordPress-specific features in a hosting provider, DreamPress is the perfect option. DreamHost's basic WordPress plan has unlimited disk space, SSD hosting, and a 97-day money-back guarantee.
You can always contact its excellent in-house customer support team, whether day or night. Its fast and reliable service is easy to use through its custom control panel.

GreenGeeks is a unique hosting platform offering different hosting types, including Reseller, Shared, VPS, and WordPress. It is designed to be one of the most secure, scalable, and fastest hosting providers with data centers in strategic locations worldwide, including Canada.
You can rely on GreenGeeks' 24/7 expert customer support, 99.9% uptime assurance, and a 30-day money-back guarantee. These reasons are why it is one of the best Canada managed WordPress host today.
Since its founding in 2008, it has promoted eco-friendly green web hosting solutions. It does this by returning its used power to the grid through renewable energy. As one of the best managed WordPress hosting Canada, GreenGeeks offers a wide range of hosting plans.
Enjoy a faster and safer hosting experience with GreenGeeks, especially with all the included features found in its plans.
The EcoLite Starter is its most affordable, which includes the following features:
One free domain for the first year
One-click WordPress installation
Once-click Softaculous for app management
Free email accounts
Free site migration
SSD storage with nightly backups
Unlimited bandwidth and storage
GreenGeeks plans come in three levels and has advanced features and technologies for developers and technical users. Also, each hosting plan has Cloudflare CDN, eCommerce support, plenty of disk space, scalable CPU, unmetered data transfer, a website builder with templates, and more.
HostGator is one of the oldest and most popular web hosts offering scalable WordPress hosting services from easy to expert categories. As such, it's not surprising that it is one of the best Canada hosting for WordPress.
It's owned by EIG, a famous company managing other web hosts like BlueHost. However, HostGator does not have a data center in Canada, making it more suitable for US-based users.
Fortunately, Canadian website owners can use Cloudflare, a content delivery network. It helps make it easier for online users to access the WordPress site. With a wide range of hosting plans made particularly for WordPress websites, you can choose the cheapest one to accommodate up to 100K visitors.
In addition to unlimited disk space, this WordPress host provides multiple support options via live chat, phone, and ticket support. Customers can also get help from HostGator's large knowledge base and video tutorials.
Another one of the best Canada managed WordPress hosts for your website is HostPapa. It began in 2006 and now manages more than 200,000 live websites.
You can choose from three WordPress hosting plans: Starter, Business, and Business Pro. Each one has its specific features and inclusions.
Apart from the price distinctions, these three WordPress hosting Canada plans differ in the number of websites you can make and the amount of bandwidth and storage space. Although headquartered in Canada, HostPapa also offers WordPress hosting in other places worldwide.
What's more, it's a web hosting company that's environment-conscious. It uses renewable energy to power its data center and servers while also being involved in environment-friendly projects.
As one of the top WordPress hosting companies, HostPapa offers many services, like Reseller, Shared, and VPS web hosting Canada.
HostPapa's customer support team, better known as the Papa Squad experts, provides excellent services via email, fax, live chat, and phone. With them helping you, there's no reason why you can't have the best Canada WordPress hosting services.
Papa Squad experts also offer multi-lingual support, where some agents speak French, German, Spanish, etc. You can also go to its official website and browse its knowledge base for answers, articles, guides, tutorials, etc.
Through HostPapa's services, you can have the essential features that your website needs, like the following:
Over 400 easy-to-use apps and tools
Quick website builder
Reliable and secure email
Pre-installed WordPress hosting service
User-friendly control panel
Fast loading servers
Trustworthy support
Enhanced security features
Free one-on-one training
Apart from these features, you will also receive SSD storage, a free SSL certificate, Cloudflare CDN, and CloudLinux. Plus, transferring to HostPapa is easier with the free domain transfer and site migration options.

HostUpon is a reliable Canadian web hosting provider with an optimized data center in Toronto. Also, there are three more servers found in the US, perfect for Canadian WordPress sites with a more targeted American audience.
It offers some of the best Canada hosting for WordPress, with a wide range of hosting plans designed for WordPress sites plus many freebies. It includes unlimited disk space, free domain name, and site migration for your WordPress site.
You can contact this WordPress host anytime via email tickets, phone live chat, or telephone through its customer support team's 24/7 availability. Its dedicated sales and support staff are locally based, intent on delivering the highest customer satisfaction.
InMotion Hosting offers the best managed WordPress hosting Canada solutions beyond what regular Canadian web hosting providers offer. It has hosting plans designed specifically for WordPress websites with free 40 GB disk space while allowing monthly visitors of up to 20K.
Unfortunately, InMotion Hosting does not have a data center in Canada. Hence, online users utilize a proxy server for maximum speed and performance.
In addition to its typical customer service assistance of phone live chat, ticket, and phone support, it also has a community forum where users help each other. You will also get a 90-day money-back guarantee, even with claims of 99.99% uptime.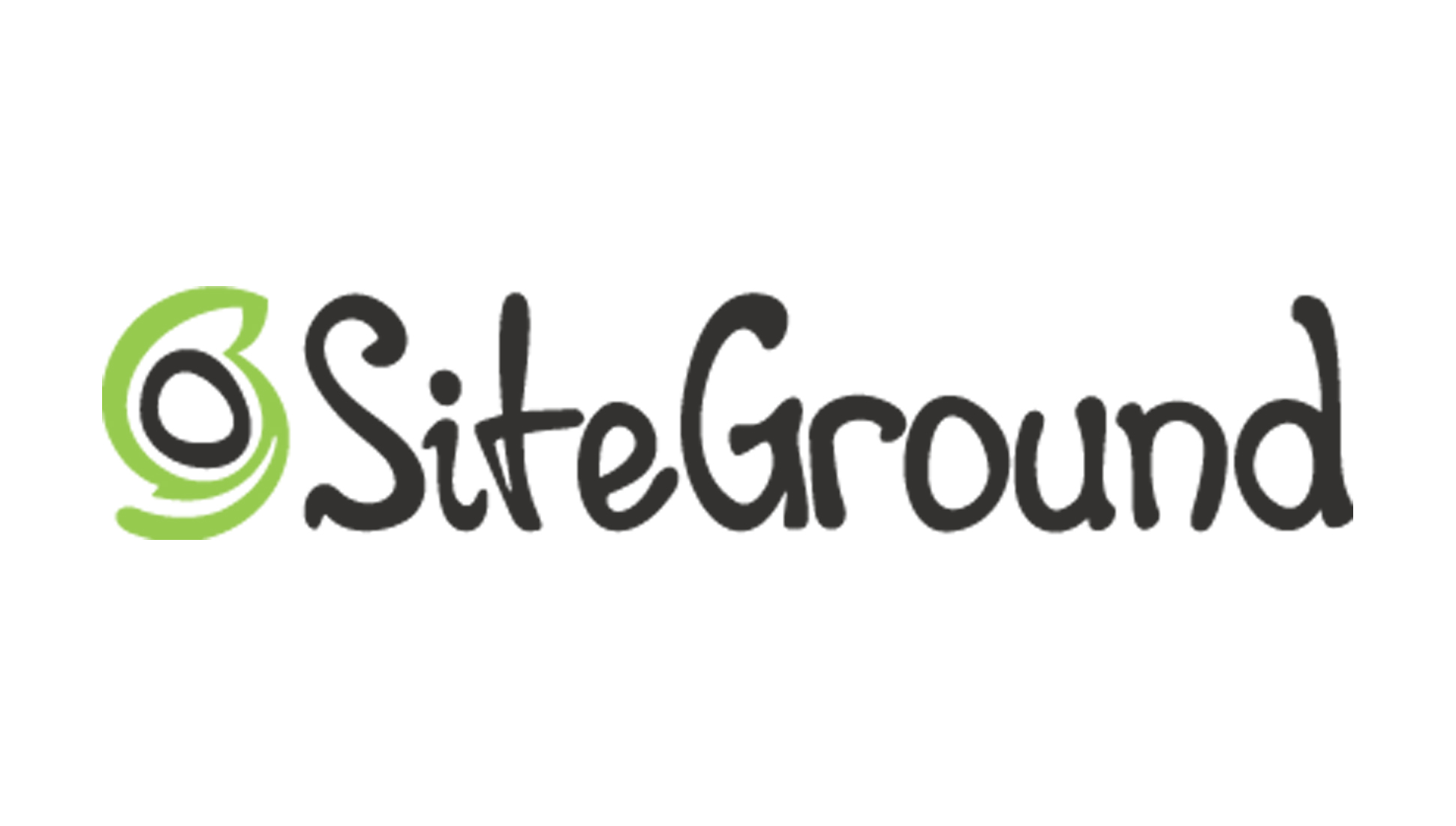 SiteGround is one of the best hosting sites for WordPress Canada. Its popularity slowly rose in Canada and worldwide after its founding in 2004.
This hosting provider powers around 1.8 million websites worldwide, offered in different plans. Its startup plan comes with 10GB of storage space.
SiteGround's customer service team is available 24/7 via email ticket, phone live chat, and telephone support. Additionally, its user-friendly support provides many options for its users, including a knowledge base and video tutorials.
You can quickly set up a working WordPress website through its auto WordPress installation feature without hassle. If you have an existing WordPress site under a different provider, SiteGround allows you to transfer it for free.
It offers a free SSL certificate and a custom-built system focused on speed and security, ensuring the best performance of the site. The daily backup function ensures you have a copy of your content every day.
That said, SiteGround has no data centers in Canada. However, it has a partnership with Cloudflare, providing you with a free CDN to help you get closer to your customers. Moreover, you can ensure your WordPress app stays updated through its auto-update function.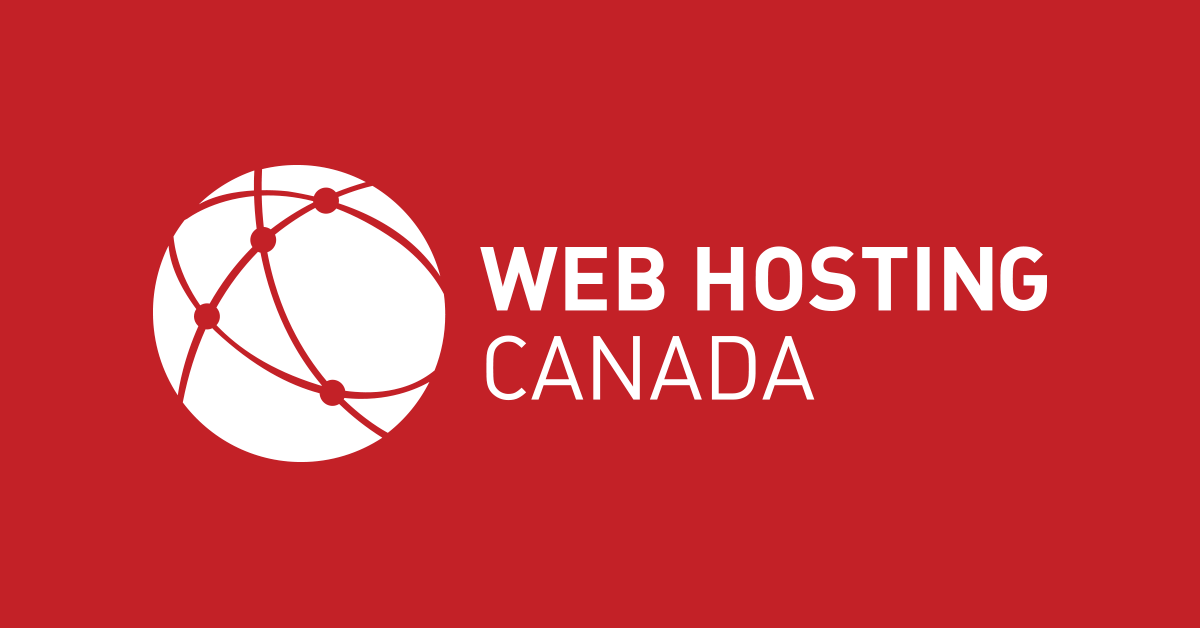 If you are looking for the best Canada WordPress host, Web Hosting Canada is 100% a Canadian hosting provider. It is a reliable WordPress hosting provider, allowing you to be closer to your customers with data centers in the East and West Coast areas.
Also, its headquarters, customer support, and currency all refer to Canada.
WHC is a privately owned company based in Quebec, focusing on technology and IT infrastructure. It has been the best managed WordPress hosting provider in Canada since 2003, setting the standard for security and service reliability.
As one of the best hosting sites for WordPress Canada, it is built to deliver speeds three times faster than its competitors. It's powered by one of the world's best control panels and Cloudlinux.
Get the assistance you need any time from its team of multi-lingual customer support experts available 24/7 through email, phone live chat, or telephone. Moreover, all plans from Web Hosting Canada come with the following features:
WordPress with one-click installs and more than 400 apps, including Drupal, Joomla, and phpBB.
Get a $600 Google Ads Credit for free that you can use for online marketing campaigns.
Cancel your plan within 30 days if you are unhappy with WHC's performance and get a full refund.
With unlimited disk space, you will have plenty of storage and expect a faster loading page with WHC's SSD drives.
Free site transfer. Move your site from another web hosting provider with the help of experts from WHC.
WP Engine is one of the market leaders in providing the best managed hosting WordPress Canada services. Keep in mind that it is more expensive than shared hosting. Its high-performance servers do more than host your WordPress site, with its optimized design specific for WordPress hosting packages.
This specialized WordPress hosting design allows WP Engine to handle all issues and updates easily, providing peace of mind to all its users. It even tests your WordPress site, ensuring it's working correctly after an update.
Additionally, it comes with a wide range of security options to protect your page. Some of its safety protection include blocking DDOS attacks, real-time threat detection, and free repair services for hacked WordPress websites.
As you can expect from the best Canada managed WordPress host, WP Engine offers unlimited disk space with 24/7 customer support via phone live chat, email tickets, and telephone.
What Is a Web Hosting Service?
Web hosting is an internet service that hosts websites for clients, offering the necessary equipment for the site's creation and maintenance. This service maintains stable and secure storage spaces on hardware known as web servers, making it more accessible for people online.
A regular hosting service provides a control panel you can use for installing a content management system on your website. However, you must install and maintain the system using regular hosting.
What Is WordPress Hosting?
WordPress hosting is a web hosting type for WordPress sites. Other web hosting varieties include cloud hosting, VPS hosting, dedicated hosting, and shared hosting.
Finding the best Canada managed WordPress host depends on why you need one and your expertise level.
Among the WordPress hosting types we mentioned, shared hosting is the most affordable and popular choice among users. Various websites can share one server in shared hosting, making it less expensive.
Finding the Best Canada WordPress Hosting Provider
If you reside in Canada or target a Canadian audience, you will want to look for the best Canada managed WordPress host. Apart from the basic global features of most WP hosting providers, you will need a web host suited for Canadians.
Here are some of the essential factors you should look for:
Bandwidth and Traffic
Consider your bandwidth and traffic requirements when looking for the best WordPress hosting Canada. This will depend on the number of expected visits to your site. Bandwidth and traffic limits will not be an issue for newbies but might be challenging for those with existing followers.
Blog Hosting
WordPress offers excellent blog features, attracting people to use it for writing purposes. If you wish to take the same route, you need the best Canada managed WordPress host on your side. It offers that will enable you to download and use the system immediately.
Customer Support
The amount of customer support you need depends on your knowledge and experience levels. However, having excellent customer support can significantly impact those new to web hosting.
Knowing that you can always contact someone and ask for assistance is a great way to build your website. The best Canada WordPress hosting companies offer phone live chat support in English and a few in other languages.
Domain Hosting
Some of the best hosting sites for WordPress Canada have a free domain, saving you around $15 to $20. However, other web hosts would require you to get it elsewhere.
Look for a WordPress host that allows you to register domain names. As you can imagine, setting up your dream website and getting help will be easier if both are under one company.
Email Accounts
Of course, having a custom domain name requires a personal email account. Some of the best WordPress hosting Canada providers have unlimited email accounts for you and your team.
Using your custom domain name is one way of communicating with clients, customers, and suppliers. Hence, find a WordPress host that will let you set up custom email accounts before linking them to your business app.
Hosting Speed
Suppose there is no data center near your location. In that case, web hosting providers typically use CDN to allow delivery of your website's content to your site visitors. Your site's hosting speed is crucial to your page visitor's experience every time they visit your page.
Number of Sites Allowed
Most web hosting providers offering lower-tiered and cheap WordPress hosting plans allow one site creation only.
You'll know you got a good deal for the best Canada hosting for WordPress if the provider lets you build two or more websites. Others even support unlimited website creation.
Price
Find a web host accepting Canadian dollars when choosing the best WordPress hosting in Canada, making it easier and straightforward during tax time.
Security
Security is an essential feature of your website. Therefore, your web host must assure you that nothing will affect or alter it without your permission.
The best Canada managed WordPress host offers general security features like DDoS protection, free SSL certificates, security monitoring, software updates, etc.
Server Location
Consider your web host server location depending on where the majority of your target audience is. Alternatively, you can add a content delivery network or CDN for your international audience.
SSL Certificates
SSL certificates are essential parts of SEO while also protecting your websites at the same time. The majority of the best hosting sites for WordPress Canada offer free SSL certificates.
Storage
Check the amount of storage included in the package when buying web hosting services. Even the best Canada WordPress hosting companies offer affordable services with limited storage.
You will need more storage space if you intend to use lots of audio, images, and videos on your website.
Server Uptime
Another factor you should consider when looking at the best hosting sites for WordPress Canada is your website's uptime availability. How reliable is it during heavy traffic? You must ensure that your website works correctly every time online users visit.
Sometimes, a server might encounter an issue that can affect your site, which is unavoidable. What you need to avoid is a web host with low server uptime. If you don't work with the best hosting sites for WordPress Canada, users won't be able to access your site, resulting in a loss of revenue.
System Backups
There is no perfect system; there will be times when even the best Canada managed WordPress host will encounter issues. Ensure that your host can back up your database, email, and website and have it running again in no time.
Frequently Asked Questions
1. Can you build WordPress sites without using WordPress hosting?
The short answer is yes; you can build a website on WordPress.com. However, if you want to put it out online, you need a hosting provider.
WordPress can also do the hosting for free, but it has limited features for designing and branding your site. Paid plans offer more flexibility and customization, allowing you to create the website according to your desired outcome.
The key is finding the best hosting sites for WordPress Canada that offer the best deals. Find out how each one fares compared to the other, and consider what your website needs.
2. Is WordPress beginner-friendly?
WordPress offers some of the most user-friendly tools, perfect for beginners. It is so easy to use that, the last time we checked, it powers almost 30% of the internet.
You don't need a computer degree to use WordPress because of its friendly and intuitive user interface. If you want a new design, simply download a theme. For new functions, just install a plugin. That is how straightforward WordPress is.
In addition to many video tutorials online, there is a huge WordPress community that can help you with all your concerns. What others find challenging with WordPress is where to start with the information overload you'll find online.
When the time comes that your website is ready to go online, you can always tap the services of the best hosting sites for WordPress Canada to get started on the right track.
3. Can you use WordPress for free?
Anyone can use WordPress for free. You only need to pay for anything if you want your website to go live. It's free to download and use the app, but it has limited options. You have to find the best Canada managed WordPress host your website if you intend to let others access your page.
4. What is the average cost of hosting a WordPress website?
Though WordPress is a free platform, you still need to spend on hosting services if you want your website to go live. Fortunately, you can choose from many providers that offer the best Canada WordPress hosting solutions.
A good hosting company service will cost around $3.95 per month. Other expenses include domains, plugins, and themes. Overall, WordPress hosting expenses would fall between $11 to $40 every month.
5. Which is better between free and premium WordPress themes?
Choosing between a free and premium WordPress theme depends on your requirements. Free themes are okay, but it has limited features and may have security issues due to coding concerns.
Generally, you can still find good theme options even if it's free. Just do some research and check out reviews from other users. Typically, premium themes offer more options for a more professional-looking website.
Best Canada Hosting for WordPress
What are the best hosting sites for WordPress Canada? We have checked several options today, and we hope you were able to find one that suits your needs.
As for our choice, we recommend Web Hosting Canada as the best Canada WordPress hosting provider, primarily because its main operation is in Canada. Yet, it also has servers in other parts of the world, allowing it to cater to other clients from different locations.