When deciding between WhiteSmoke vs Grammarly, each has many features perfect for professional and casual writers. Once upon a time, MS Office was the tool of choice, but Grammarly and WhiteSmoke offer a considerable number of improvements every writer needs.
Whether preparing an academic paper or writing a quick blog post, these tools have several things to help improve your writing tenfold.
What Is Grammarly?
The simplest way to describe Grammarly is as a writing assistant tool, but its features make it far more in-depth than other writing assistants.
Job seekers and professional writers often use it to proofread or edit the content they've created. With its innovative design, Grammarly will check the written content for up to 250 different types of punctuation errors, grammar issues, and spelling concerns.
Undoubtedly, Grammarly was one of the first tools to improve MS Office's first iteration of proofreading. Much like MS Word and other word processors, Grammarly will work its way through your content to pinpoint specifics that need to be changed.
This tool often suggests improvements to make the content flow better and to meet English grammar rules. A few of the most common writing mistakes targeted by Grammarly include:
Word to word translation issues
Poor usage examples
Misused words
Grammatical and spelling mistakes
Incorrect punctuation
Vocabulary suggestion tips
Missing average sentence length
Sentence structure issues or structural errors
Style mistakes (comma splices, stylistic errors, and the like)
Tools to detect plagiarism
What makes Grammarly unique compared to other grammar checkers is that engineers and linguists built it.
Using highly advanced artificial intelligence, the platform detects writing patterns and makes suggestions for improvement as needed. Interestingly, it's also primarily a cloud-based platform with several integrations, which include:
Grammarly for MS Office
Native Grammarly Apps
Grammarly Keyboard
Grammarly for Google Docs
How Does Grammarly Work?
Many fascinating features built into Grammarly make it as popular as it is today. Let's look at the steps the platform uses to check your work for errors.
Step 1: Enter Your Content
You'll first want to enter your content into Grammarly, depending on the integration you're using. You can either directly insert your written words into the Grammarly app or use it to check pre-written content in MS Word or Google Docs, for example.
Step 2: Set Writing Goals
Before Grammarly can check your content, it prompts you to set the goals you want to achieve with your writing.
You'll be able to choose what general audience you're writing for, the intent of your work, where the writing will be published, and how formal it should be. Using writing goals is essential, as it can transform the editing recommendations you receive.
Step 3: Get a Performance Score
After checking the content for errors, Grammarly will assign your document a score. This score outlines areas writers could improve as well as the areas where you're excelling.
In addition, you'll start to notice blue, green, and red underlines throughout the words you've written.
All of these issues contribute to the performance score as well as a few other important categories, including:
Word Count: Word count is comprised of the number of sentences, words, and characters used in the text. Grammarly also considers speaking and reading time, which is ideal for speeches.
Readability: By far, the readability score of your content is the most important feature. This score is decided by sentence length and word length. The higher the readability score, the easier your content is to digest.
Vocabulary: Your vocabulary score depends on the number of rare and unique words in your content. This percentage is calculated based on other Grammarly users' metrics.
Step 4: Make Edit Suggestions
The top recommendation for improving your performance score is to begin working on the edit suggestions offered through Grammarly.
There are four primary suggestion criteria you'll want to consider:
Clarity: How easily digestible the content is to read.
Correctness: This includes spelling and grammatical errors.
Engagement: How entertaining is the writing for your audience?
Delivery: Does everything read smoothly?
Grammarly makes it simple to work through suggestions, as all you have to do is click on the underlined issue. The platform then provides you with a written description of the error, which is fantastic for improving your writing over time.
After completing these four steps, you can begin using your perfectly checked content. As you can tell, Grammarly makes the process incredibly seamless, even for first-time users.
Grammarly's Features
You can guarantee Grammarly has an incredible number of features to set them apart from the competition.
Like another spell checker, Grammarly has two plans that users can consider: Premium and Free. With Grammarly Premium, you'll undoubtedly have a considerably higher number of features to put to good use.
Let's look at the most popular tools built into the platform for both paid and free plans.
Grammarly Free Features
As the basic package you can choose, Grammarly's platform is still readily available without paying for a Premium plan.
However, you'll find many free tools similar to what you'd get with a regular word processor. This can be helpful for writers without access to Microsoft Word.
Common Mistake Suggestions
The most helpful feature you'll get with a free plan with Grammarly is suggestions for common grammatical mistakes. These often include misspellings, missing words, and common grammatical errors.
It's essentially a surface-level check to ensure your writing is improved from its original state.
Another feature you get with a free plan is the Tone Detector.
With this feature, you can ensure your writing comes across with the perfect tone. For example, casual is excellent for quick emails, while formal is best for academic papers.
The final free feature you get with Grammarly is a list of conciseness suggestions.
As a writer, it can be tempting to create lengthy hard-to-read sentences. This tool makes sure your loose phrasing is perfectly tightened.
Grammarly Premium Features
Grammarly Premium is highly recommended if you're looking for the creme-de-la-creme of word edits. It takes the initial free edits a step further, ensuring your content is spotless before publication.
Let's jump into the additional features you get with a Premium account.
Tone Adjustment Suggestions
In addition to the generic tone detector, Premium members also receive tone adjustment suggestions. These edits are highly recommended to help make passages sound more friendly or polite.
Ensuring you're writing uses inclusive language is essential for the comfort of any audience. With delivery suggestions, you can get recommendations for improving the comfort of your writing.
Remember how we discussed Grammarly's engagement scores?
The green underlines in your writing with a Premium subscription are ideal for engagement improvements. Using these edits, you can create a livelier sentence structure to engage your audience more effectively.
When writing for international audiences, you want to ensure your words are easy to understand and translatable. With fluency suggestions, you can pick words that are easily understandable worldwide.
If you've constructed a hard-to-follow paragraph, formatting suggestions are ideal to have in your pocket.
They help ensure your writing flows well visually and is easy to follow. For example, Grammarly may suggest adding a bullet list or highlighting a specific phrase when needed.
One of the more impressive features of Grammarly Premium is its plagiarism detector. After writing an academic paper or blog, you can check your content against hundreds of thousands of existing web pages and academic databases.
The platform will give you a plagiarism score to ensure you submit your 100% authentic work.
So, What Makes Grammarly Great?
There are many reasons Grammarly is as popular as it is. Let's get into its advantages over other editing platforms.
When it comes to saving time, this platform is one of the best options because they offer real-time edits. You can effortlessly scan through a document and make any edits in minutes.
Easily Understandable Edits
With Grammarly, it explains every edit it recommends. Fortunately, the explanations are incredibly easy to understand and follow, helping you improve your writing.
One of the largest advantages of this platform is its accuracy when making edits. Most of the time, Grammarly understands what you're trying to convey and offers fantastic suggestions.
Dealing with Grammarly is easy regardless of where you are in the world, thanks to its customizability. Users can change the language they're writing in, add new words to their dictionary, or even turn the tool off when visiting specific websites.
Undoubtedly, Grammarly is one of the simplest tools you can use when looking to edit your writing. Its user-friendly interface is packed with easily navigable features.
Even if you've never used a spelling checker before, this platform is specifically designed for all types of writers and computer users.
What Problems Does Grammarly Have?
As with any top-ranked writing software, there are some concerns to make a note of with Grammarly.
Grammarly is always looking to expand its reach as an add-on for different programs, such as Google Docs and Microsoft Word. They even have a keyboard you can download on your mobile devices for on-the-go editing.
However, these integrations can sometimes be sketchy and may not work as an extension 24/7.
The true power of the platform isn't experienced until you pay for a Premium subscription. Fortunately, Grammarly goes on sale (up to 50% off) throughout the year.
That said, the free tools are extremely limited and are no stronger than a general word processor.
What Is WhiteSmoke?
WhiteSmoke and Grammarly are comparable, as they're designed to do the same thing.
Like Grammarly, WhiteSmoke is a writing software tool that checks your content for grammatical errors, spelling, punctuation, and writing style. It's also meant to offer recommendations for how you can improve your writing and correct specific types of spelling mistakes.
WhiteSmoke uses a unique method for analyzing authors' writing styles, called NLP Technology.
Natural Language Processing is a fascinating algorithm that adapts technology to learn how your brain works while you're writing. With this innovative spell-checking approach, it's a comprehensive AI (Artificial Intelligence) that offers top-tier edit suggestions.
Another similarity you'll find between WhiteSmoke and Grammarly is its list of integrations. Currently, there are three primary ways WhiteSmoke users can access the platform:
Desktop App
Mobile App
WhiteSmoke Web Extension
How Does WhiteSmoke Work?
When using WhiteSmoke for the first time, you'll notice it works similarly to any other type of style checker. Let's look at the steps you'll typically follow when using it to check your documents.
Step 1: Add Content to the Grammar Checker
The first thing you'll need to do with WhiteSmoke is input your writing.
Once this is complete, the platform will begin offering its real-time edits. You'll find spelling errors highlighted in red while grammatical errors are in green.
Alternatively, you can use the WhiteSmoke extension to check existing written content instead of inputting your writing.
You must open your word processor of choice and click "F2" on your keyboard. It will prompt the WhiteSmoke editor to appear and provide suggestions to improve your writing.
Step 2: Make Your Edits
WhiteSmoke is designed similarly to Grammarly in that you simply click from edit to edit to improve your content. Like Grammarly, they offer explanations for each edit, which is essential to improve your overall writing.
Outside of spelling and grammar, WhiteSmoke also makes other suggested edits relating to:
Capitalization
Sentence Structure
Mechanical Errors
Subject-Verb Issues
Punctuation
After you've completed your edits, your content should be ready to use on your platform of choice. With a few easy steps to follow, you can tailor your content to perfection in minutes with WhiteSmoke's intuitive NLP technology.
WhiteSmoke's Features
Depending on your plan, you can take advantage of a few fantastic features with WhiteSmoke. Currently, they offer three pricing tiers which include:
Web Plan: $59.95/year
Premium Plan: $79.95/year
Business Plan: $137.95/year
Unlike Grammarly, WhiteSmoke does not offer a free trial or free plan. Let's look at the features included with each pricing tier.
WhiteSmoke Web Plan
This plan is the best option regardless of the operating system you're working with. Fortunately, it's compatible with all browsers and makes it effortless to check content when working online.
With the WhiteSmoke grammar checker Web plan, you have access to three features:
Grammar Checker
Plagiarism Checker
Translator
WhiteSmoke Premium Plan
The Premium plan from this grammar checking software is an excellent option if you're looking to increase your features at a cost.
This package is compatible with all web browsers, Gmail, Windows 7, 8, 10, and Microsoft Office. For $79.95/year, you'll unlock these features with one computer license:
Grammar Checker
Plagiarism Checker
Translator
One-Click Proofreading
Full Writing Platform Integration
WhiteSmoke Business Plan
As a professional writer, it can be your best choice to invest in the Business plan if you want access to the highest number of features.
With this plan, you'll receive three computer licenses to spread across your team. You'll also find the version compatible with Gmail, all web browsers, Microsoft Office, and Windows 7, 8, and 10.
The features included with the WhiteSmoke Business plan include:
Grammar Checker
Plagiarism Checker
Translator
One-Click Proofreading
Full Writing Platform Integration
Extended Download Warranty
Phone Customer Support
So, What Makes WhiteSmoke Great?
There are a few benefits to using WhiteSmoke as your grammar editor of choice, including:
When managing your edits on the go, the WhiteSmoke mobile app will be your most valuable tool. You can download it on your smartphone or tablet to work on content from anywhere.
Compared to other platforms, especially Grammarly's regular price, WhiteSmoke is a far more affordable solution. This could be the best tool to consider if you're working on a budget.
NLP technology is a fascinating way to adapt a digital program to how a writer's brain works. Using this tech, you'll find your writing edits are instrumental, and suggestions will be correct most of the time.
What Problems Does WhiteSmoke Have?
There are a couple of disadvantages of WhiteSmoke vs Grammarly, which are important to note before buying a plan.
Unfortunately, there aren't any free trials or plans available for users to consider before investing in WhiteSmoke.
This business model can make it challenging to know whether it's the right editor for you or not. Also, the least expensive tier is only browser-based, not ideal for those who use word processors.
At this time, there's no possibility of using WhiteSmoke unless you have an internet connection. In most instances, this shouldn't be an issue for professionals.
However, it can be challenging for traveling journalists and students.
You'll need to work within a character (not word) limit when using the WhiteSmoke Windows app. Users can input 10,000 characters at a time, considerably reducing how much you can edit content simultaneously.
The Main Differences Between WhiteSmoke vs Grammarly
Let's look at the most considerable differences to help make it easier to decide between WhiteSmoke vs Grammarly.
Pricing
Winner: Grammarly
When investing in a writing editor, you must get the biggest bang for your buck. Price is one of the most considerable differences when considering Grammarly vs WhiteSmoke.
Let's break it down.
Grammarly has three package tiers: Free, Premium, and Business.
Free: $0/year
Premium: $12/month if billed annually, $20/month if billed quarterly, $30/month if billed monthly
Business: $15/member/month if billed annually, $25/member/month if billed monthly
Another massive benefit of Grammarly's pricing tiers is they are often 40% to 50% off throughout the year. You can save up to 40% off your package price by switching from monthly to annual billing.
An added benefit is every user can try each package tier entirely for free to see if it's right for them.
Unfortunately, WhiteSmoke does not have a free package but has three paid pricing tiers instead. These tiers include:
WhiteSmoke Web: $5.00/month
WhiteSmoke Premium: $6.66/month
WhiteSmoke Business: $11.50/month
As you can tell, when comparing the pricing of WhiteSmoke vs Grammarly, WhiteSmoke is the more affordable option on paper. Even their business account is $3.50 less expensive monthly.
Tools
Winner: Grammarly
It's easy to see why Grammarly is the superior choice when deciding between Grammarly vs Whitesmoke. Each package (including the free package) comes with an exceptionally larger number of tools you can use.
Grammarly is a far better investment for your money, from plagiarism checkers to tone detectors.
Customizability
Winner: Grammarly
As a writer, customization options are essential as no two written pieces are identical. That said, Grammarly is the better option in this regard, as it offers plenty of customization options.
This grammar checking tool can add specific words and slang into your personal dictionary, preventing them from being incorrectly flagged.
Writers can also adjust each piece's tone and writing style depending on where it will be published. Not to mention you can also choose your written language to apply to lexicon rules around the world.
App Integration
Winner: Grammarly
Integration is another essential feature to consider when choosing an editing platform. When looking at Grammarly vs WhiteSmoke, both platforms are easily integrated. Both offer mobile applications, with Grammarly's keyboard and WhiteSmoke's mobile app.
Another similarity is they can both be used as a web browser extension and in Microsoft Office. However, one major difference that sets Grammarly apart as the clear winner is the integration of their free package.
With WhiteSmoke, you must pay for a specific tier to unlock Microsoft Office and Windows integration.
Grammarly allows you to use their desktop app and built-in MS Word functionality with their free account. This is an exceptional advantage.
WhiteSmoke vs Grammarly: Who Is the Winner?
When comparing WhiteSmoke vs Grammarly, it's easy to see how Grammarly is far superior regarding its number of tools and functionality. It also boasts an incredibly user-friendly interface with essentials for casual and professional writers.
Although WhiteSmoke is the more affordable solution, the helpful grammar checkers built into Grammarly set it apart.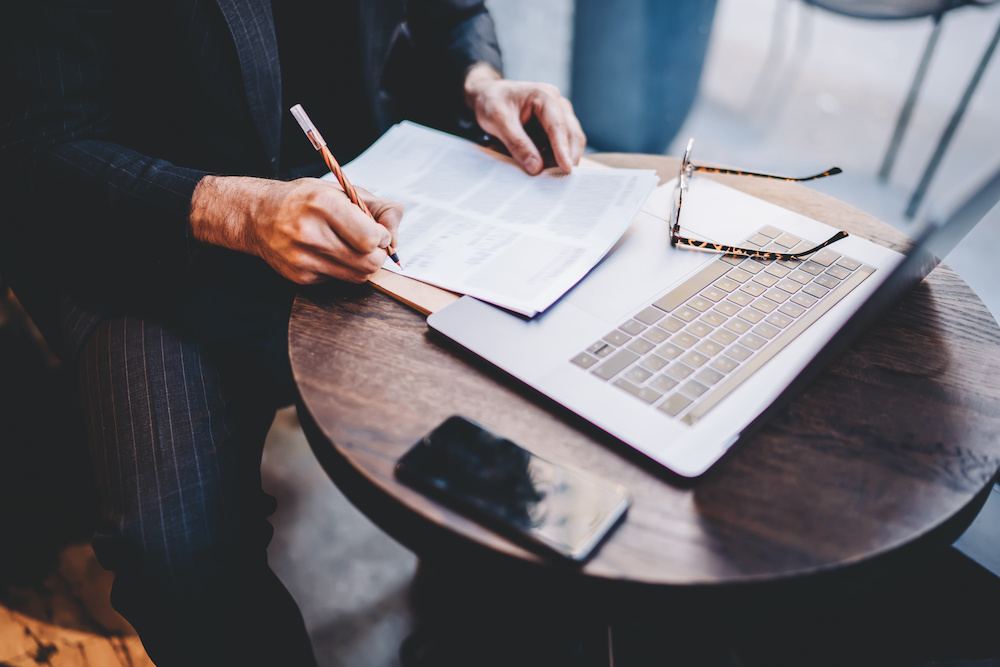 WhiteSmoke vs Grammarly FAQs
Here are some other pieces of information you need to keep in mind when choosing between WhiteSmoke vs Grammarly:
1. Is WhiteSmoke free?
Unfortunately, WhiteSmoke doesn't offer a free version, nor do they have a free trial to consider fixing obvious errors. If you find the grammar checker has all the features you need, you'll have to pay for an account.
2. How to use WhiteSmoke?
WhiteSmoke is incredibly simple to use, as all you have to do is enable it on your platform.
Once enabled, it will automatically check texts for any errors and inconsistencies. With each suggested edit, click on the suggestion and make any necessary changes.
3. Is WhiteSmoke worth it?
WhiteSmoke could be worth it if you need a low-cost proofreading tool with basic functions. It gives reliable advice for grammar and punctuation enhancements, like Grammarly.
You'll also find a helpful plagiarism tool, ensuring your content is always unique before publishing.
4. Are Grammarly scores accurate?
Grammarly scores are accurate, as there are numerous areas the program analyzes before giving you a score. From readability to sentence structure, the platform carefully reviews every written sentence.
Also, as it's powered by artificial intelligence, its recommendations for corrections are some of the best.
5. What are the benefits of Grammarly?
There are numerous benefits to using Grammarly and WhiteSmoke, most of all being you can create polished pieces of work. Whether you're writing a quick interoffice memo or a full-length novel, edits are always needed.
With these platforms, you can adjust your social media posts and papers' quality, tone, and readability in minutes.