Instagram has dramatically evolved from being a photo-sharing app to a valuable marketing network. Over the past years, it has strengthened its business features, algorithms, and technological capabilities.
Today, Instagram is the sixth most visited site globally and the fourth most-used social media platform in the world. The company claims that Instagram ads have the potential to reach over 800 million users.
That said, if you're serious about growing your business, Instagram is a great place to start. Check out these top tactics for Instagram growth.
Top Tactics for Instagram Growth
Start building your presence up the right way with these Instagram best practices 2022:
1. Learn Instagram SEO
How do you stand out in the sea of over one billion Instagram accounts?
Optimize your business profile. Just as you want to optimize your website so it ranks high on Google, you also want to get your content featured in Instagram search results.
Understanding how Instagram SEO works is important if you want to gain more followers. While there's no exact formula to ace the search rankings on Instagram, as their algorithms update now and then, there are tried-and-true ways to optimize your IG account.
One is using the right keywords. Begin by knowing the terms people use to search for content like yours. You can use tools like Google Analytics, Hootsuite Insights, and other keyword research tools to gain insights into the best keywords for your IG account.
Similarly, understand the hashtags your target audience is likely to use. This will help make your content searchable on Instagram.
2. Vary Your Content
Photos are a great way to showcase your products or services on Instagram. However, they aren't the only form of content you can use. It's important to create a solid content strategy so you can attract more followers.
Below are a variety of content types you can start using to engage your fans and grow your following.
UGC is content that other people create and you report. On Twitter, it's as simple as a retweet. UGC is an easy way to increase engagement and reach, just make sure you give credit to the original creator.
Quotes are extremely popular on social media. You can use life quotes, funny quotes, and motivational quotes on your page.
They're a great way to inspire and motivate people and get their support.
You also want to share some articles related to your niche or industry. It can be a blog post from your website or others. Look for trending topics to share.
Infographics are a great way to provide information more attractively. You can use tools like Canva that provide templates for this type of content.
If you received positive feedback from a customer, don't hesitate to share it. Most consumers will want to read reviews before making a purchase.
Give your customers some scoop on what happens in your kitchen, studio, or store.
People crave information. Create a short guide or infographic on topics your target audience cares about and place a call-to-action at the end to generate leads.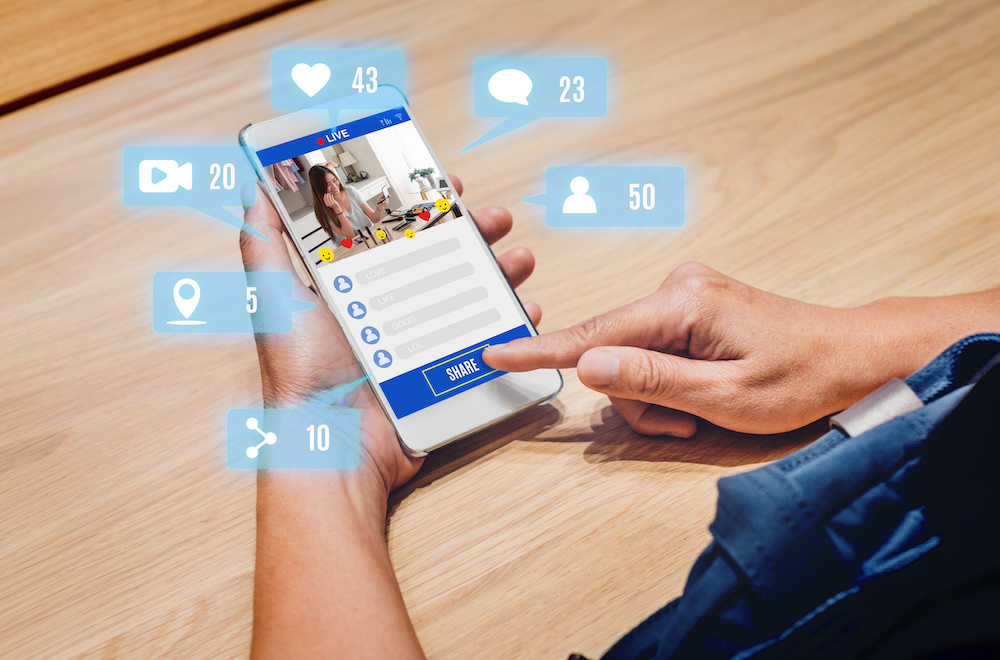 3. Drive Engagement
From creating great content to hosting giveaways, there are many tactics to engage your community on Instagram. Earlier, we mentioned posting varying content.
Aside from that, you can engage with your IG audience through:
You can add polls, questions, quizzes, AMA (ask me anything), countdowns, and emoji sliders into your IG stories to encourage potential customers to engage with your brand. These interactive stickers allow you to have direct conversations with your followers.
Memes are funny, creative, and relatable. By posting relevant memes, your audience is more likely to like, comment on, and share your post with their friends.
Call to Actions (CTAs) are a sure way to get more Instagram engagement. You can be creative with your posts.
You can ask for advice, recommendations, tips, or what types of content they want to see from you.
Everyone loves free stuff. However, your giveaways should be intentional and enticing to your current customers and target audience.
Giveaways are also a great way to promote your new products or encourage your followers to share your content.
This feature allows you to invite someone on a Feed Post or Reel, which they can share with their followers. This way, both of you can share likes, comments, and views, which are a great way to boost engagement in your target audience.
4. Post on Time and Consistently
Growing your profile doesn't happen overnight. You need to keep posting compelling content consistently to drive engagement and gain potential followers.
However, you don't want to oversaturate your profile with content.
Your posting schedule matters too. Aim to post two to three times per week on your Instagram feed and no more than once per day.
Note that the rate of reach and engagement varies as more posts are shared. It is also affected by the number of followers you currently have.
The more followers you have, the more posts you can share. For example, according to an analysis, accounts with less than 1K followers can post up to 14 times per week.
Those with less than 250k followers can share 14 to 20 posts per week, although one post per week brings the highest engagement rate per post. Moreover, those with 250K plus followers can post only once per week for the highest reach rate.
You should also know the right time to post. This ensures that your audience is online and is likely to engage with your posts.
The best way to know when to post is to monitor your analytics. However, statistics show that the best time to post is between 6 PM and 9 PM, and the best days are Friday, Saturday, and Sunday.
5. Write Engaging Captions
Posting stunning photos and videos is not enough. You should also pay attention to your Instagram captions.
The right captions can increase your site traffic, get more followers, and even improve your sales.
What makes a good Instagram caption? A good IG caption provides context, adds personality, and inspires your followers.
Compelling captions can drive more engagement and elevate your social media success. Follow these tips when creating Instagram captions:
Put Important Details in the Beginning
Instagram shortens captions after three or four lines. Thus, you want to make sure you make the most of the first sentence as it is what will be seen in a user's feed.
Like captions, each post should have a purpose, so be clear about your intentions on your Instagram.
For example, do you want your followers to visit your website? How about sharing a post with friends? The key is to create a sense of dialogue and conversation.
Give your followers information that they will find helpful. Adding value to your IG captions helps your post become more shareable.
Authenticity matters most. Add personality to your captions. While you want to be strategic and intentional, you also want to sound like a friend to the user.
6. Run Instagram Ads
Research shows that 27% of users find new products and brands through paid ads. Thus, if you really want to amp your game, you can spend a little or more on Instagram Ads.
This marketing strategy works not only for getting more followers but also for raising brand awareness.
Similar to Facebook, IG ads appear throughout the app, from the users' feed to their stories. They look similar to normal posts, but they have the "sponsored" label to indicate that they are ads.
Instagram ads come in different formats, such as:
Image and video ads
Instagram Stories ads
Collection ads
Carousel ads
Explore ads
Reels ads
Shopping ads
How much do IG ads cost? The answer is it depends.
There are various factors to consider, such as your target reach, competition, time of year, and placement.
The best way to evaluate your budget is to check Ads Manager. Look at the Audience Definition and Estimated Daily Results. It will tell you if your budget settings are sufficient to reach your desired audience.
How do you create high-performing ads? Here are some tips:
Instagram is a photo-sharing app, but today, videos also have a major presence on the platform. Users are more likely to engage in videos than images, so consider promoting a video instead of a photo.
A study revealed that carousel posts get the most engagement than other content formats on Instagram.
To maximize the potential of your ad, create a 10-image carousel. Make sure to craft a powerful CTA or perhaps ask a question to entice viewers to scroll left and see the rest of the carousel.
Don't forget to view the Instagram Insights to know how your ads are performing.
Try These Growth Tactics Today
Growing your IG audience takes time and effort. Good thing, there are proven top tactics for Instagram growth to increase your followers and drive engagement.
You can start by optimizing your page so it becomes more searchable to your target audience. Then, you can add varying contents that add value to your audience.
Make sure to not just post, but interact with them too. With a little bit of consistency and lots of creativity, you can start increasing your followers on Instagram.
Frequently Asked Questions (FAQs)
These top tactics for Instagram growth will surely help you grow your following and find more customers. Now, let's look at some of the most commonly asked questions when using IG for business.
1. How do I get 10K followers on Instagram?
Achieving 10K or more followers on Instagram is the key to monetizing your page. You also get other benefits like the Swipe Up feature and recognition.
Getting to this level doesn't happen overnight but there are things you can do to grow your followers at a much faster rate:
Make your posts outstanding. As discussed earlier, the quality of your content matters a lot. Make sure they provide value to your target audience.
Consider using similar content from your most successful competitors and learn from their practices.
Keep your audience engaged. Your content should not only be appealing but engaging as well. It should inspire your followers to like, leave comments, and repost.
Use IG Follower apps. There are applications created to boost Instagram followers. Some of them help you find more followers and increase your engagement.
Work with influencers. Influencer marketing is another strategy to grow your followers. Partner up with influencers and other bloggers so you can share your content with more IG users.
2. How Do I Boost an Instagram Post?
Boosting a post is another effective growth strategy.
To boost a post, go to your profile. Then, tap the post you want to promote.
Avoid boosting posts with images greater than 8 MB.
Below the post, you will see the "Boost" button. Click or tap on it.
Fill in the details of your ad with things like your goal, audience, and duration. To complete your ad, tap Boost Post.
3. Do Hashtags Help You Get Followers?
IG hashtags are an effective way to get more followers and increase engagement. You can add them to posts, stories, and videos.
It's important to choose the right hashtag for your content. Think about your audience segment. Know what they want to find and write down a list of different topics they might be interested in.
You can use tools that can help you find popular hashtags in your niche.
3. What Is the Best Instagram Growth Service in 2022?
An Instagram growth service is an online platform that helps you grow your IG following and increases engagement on your page. It may be run by a team of social media marketers or an automatic online tool. Below are the top Instagram growth services today.
Seek Socially: This is an AI-managed platform that helps you stay under engagement thresholds while getting results.
Kicksta: This platform uses mass story views, DMs, and other engagements to help you reach real people and increase your follower count.
Flock Social: This is an organic Instagram growth service that helps you find the perfect audience for your business.
Growthsilo: This service works with manual engagements to gain targeted results and followers. You'll be assigned with an account manager to take over your IG growth.
4. Do Instagram Promotions Get You Followers?
Although Instagram doesn't offer an ability to optimize for followers as Facebook does, you can still use paid advertising to gain more followers.
One way is to develop ads that can be optimized for traffic. You want users to click a link that drives them to your IG channel and encourage them to follow your content.