If you sell digital products online, using Shopify or WooCommerce alone won't cut it. You should look for a shopping cart platform that is more suited to handle SaaS, subscriptions, membership sites, and others.
It is not an easy choice to make, but fortunately, you have come to the right place. This ThriveCart vs SamCart comparison will help you decide with more confidence.
While paying attention to your website design and marketing strategies is important, you must not neglect this part of your business. A report by the Baymard Institute tells us why:
Around 20% of all online shoppers who abandon their carts do so because delivery was too slow
17% of them complain that the checkout process is either too long or complicated
About 9% want more options when it comes to payment methods
For 13% of abandoned carts, the website had errors or crashed
The biggest culprit behind shopping cart abandonment is additional costs like shipping, taxes, and other fees (around 48%). However, the numbers above clearly show that you can drive your conversion up if you get the right shopping cart platform.
Two of the top players in this sector are ThriveCart and SamCart. And it is only natural to wonder which of the two is better for you.
We will compare them based on several key features, including user interface, payment integrations, pricing, and support.
ThriveCart vs SamCart Comparison
Every online business is unique, so it stands to reason that your checkout needs are different from other online business owners.
Still, there are some standards that we can use to determine whether a shopping cart platform fits you or not.
Here's how ThriveCart stacks up against SamCart based on these benchmarks: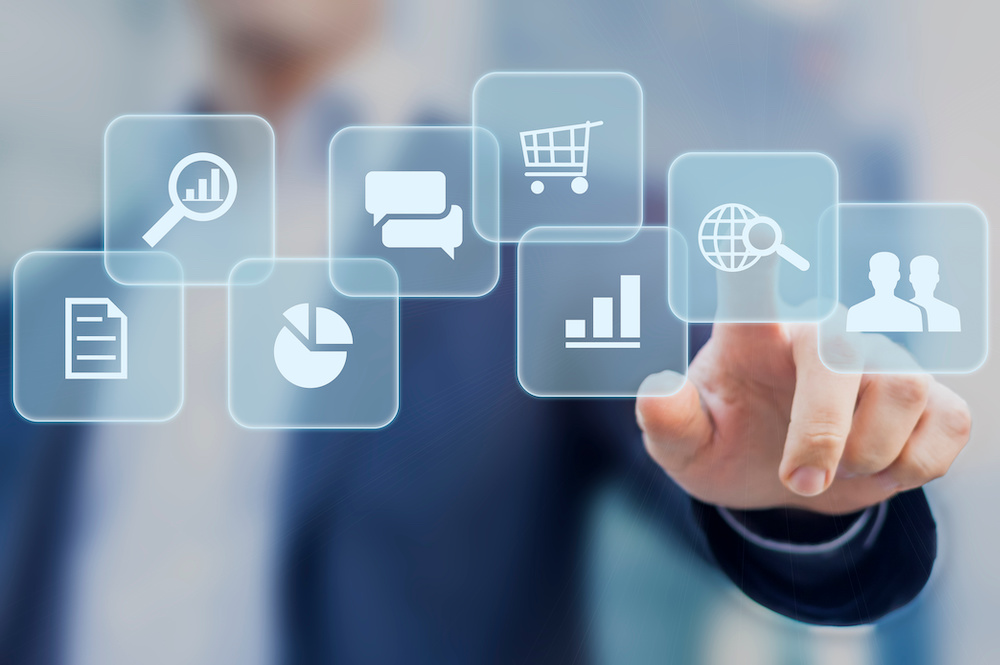 Features
Both ThriveCart and SamCart are pretty feature-packed, so we have to break this section down into smaller parts.
1. Coupons
Online shoppers could not resist good deals like coupons.
However, it is not enough that you have lots of them. These coupon codes must be easy to apply so your customers can enjoy them with minimal effort and disruption.
To illustrate, some platforms display banners for coupons, but when users click on them, nothing happens. This can be frustrating, and there is a good chance that it will leave a bad taste in the mouth of your visitors.
Let's see what ThriveCart and SamCart do regarding coupon codes.
ThriveCart Coupons
ThriveCart lets you create coupon codes seamlessly. All you have to do is head over to the Coupons section then set up the code and the discount.
There are three ways that you can dole out these treats to your customers:
Fixed price discounts
Percentage discounts
Free shipping
Aside from having three discount types to choose from, you have the option to apply them to any or all of your products. You can also enable and disable them whenever you want to.
With this flexibility, you won't have any trouble attracting new customers to your online store.
SamCart Coupons
The coupon options that SamCart offers are a bit similar to those from ThriveCart. With SamCart, you can give out a coupon once or make it a recurring thing.
To create a coupon code, go to the Products tab, then look for the Product Details. Once you have entered this section, you can scroll down to Coupons, found at the bottom of the page.
From there, you can toggle the Enable Coupons slider between ON and OFF.
If you want to create a new coupon code altogether, you can click on the +Add Coupon button. Here, you can do a number of things:
Come up with a coupon name that your customers will use on the checkout page
Set the duration of the code, whether it is one-time or recurring
Choose between percentage and flat rate type of discount
Set the amount that the coupon will shave off from the price of the product
Decide whether the discount will apply to all of your SamCart products or just some of them
ThriveCart vs Samcart: Coupons
ThriveCart and SamCart are fairly similar in this category, so you can go either way for this round of the comparison.
2. Integrations
Shopping cart software integration is an important feature that you must look into when shopping for a provider.
If you make the right choice, you can offer multiple payment options to your customers. It also opens up more possibilities regarding marketing features, inventory management, and more.
ThriveCart Integrations
There are tons of automation software solutions, payment gateways, CRMs, and other platforms that you can integrate with ThriveCart.
On top of PayPal, Stripe, Authorize.net, and Google Pay, it also supports the very exclusive Apple Pay.
What is more, ThriveCart is currently considering adding more to its long list of payment processors. So if you secure your ThriveCart license now, its value will only grow over time.
ThriveCart also integrates with Zapier, which allows you to connect with hundreds more of your favorite apps and services.
Zapier is very helpful in automating repetitive tasks between apps. Even better, it does so without requiring any code.
It automatically tells another app to carry out an action based on an event happening in another app.
SamCart Integrations
SamCart integrates with automation software solutions, payment processors, page builders, and other platforms. However, its selection is not nearly as good as that of ThriveCart.
For instance, it does not support Apple Pay or Google Pay, which many mobile users prefer. If you do not carry these features on your checkout page, you limit your visitors' options, making them likely to abandon their carts.
It does have PayPal integration, so if this is enough for you, then SamCart will do.
When it comes to webhooks integration, this feature is only available in higher SamCart plans. SamCart is a more budget-friendly option than ThriveCart, but if you want to connect to other apps using this method, you need to spend a bit more.
ThriveCart vs SamCart: Integrations
Unlike in the previous section, we have a clear winner regarding integrations, and it is ThriveCart.
ThriveCart offers a lot more flexibility and options to its users in terms of payment methods and other capabilities:
| | | |
| --- | --- | --- |
| Third-Party Apps | ThriveCart | SamCart |
| Apple Pay | Yes | No |
| Google Pay | Yes | No |
| Authorize.net | Yes | No |
| PayPal | Yes | Yes |
| Stripe | Yes | Yes |
| Zapier | Yes | Yes |
| HubSpot | Yes | Yes |
| ActiveCampaign | Yes | Yes |
ThriveCart has everything you need to run a successful online business, whereas SamCart is lacking, especially when it comes to payment providers.
3. Checkout Page Layout
In an iVend Retail survey posted by eMarketer, 83% of shoppers value a quick and easy checkout the most when buying from an online store. This figure shows how people do not want to wait and stand in long lines, even if they are virtual ones.
You must keep this in mind when shopping around for a shopping cart platform. It must be able to provide a seamless checkout experience that encourages conversion instead of cart abandonment.
Here's what a SamCart vs ThriveCart comparison looks like regarding the checkout page.
ThriveCart Checkout Page
ThriveCart has four different checkout templates in its arsenal:
Standard
Sales cart
Embeddable
Pop out
These shopping carts offer the following features:
Order bumps
Upsells
Coupon codes
Subscriptions
Free trials
Paid trials
ThriveCart only has a handful of checkout templates, but it can create two-step, embeddable, and modal checkouts.
The two-step checkout helps shoppers confirm their orders before finalizing the transactions. On the other hand, an embedded checkout is hosted by the provider, while a modal checkout streamlines the whole process.
With this flexibility, you can use ThriveCart to create checkout pages that maximize conversion and drive sales.
SamCart Checkout Page
SamCart has more templates to offer, and they all look highly professional. You can preview each one first, so choosing a template is easy even with many options available.
In addition, SamCart can help you build a beautiful, high converting checkout page quickly.
However, while a SamCart checkout page can also drive your conversion rates up, it does not have the flexibility that ThriveCart offers.
SamCart vs ThriveCart: Checkout Page
SamCart checkout pages are no slouch, but ThriveCart is the better choice in this round because of the flexibility it offers.
That said, neither platform can do all the work for you. So you still have to implement a solid overall strategy for optimizing conversion.
4. Split Testing
Split or A/B testing is the process of trying two different versions of certain shopping cart features.
It is very important to the success or failure of checkout pages because it allows you to determine which one works best for you.
How? You can choose the one that drives the highest conversion rates by testing different layouts and variations.
Once you have found the right combination, you can just implement it and let it do its job.
It eliminates the risk of revamping your checkout process once it is up and running, saving you money, time, energy, and some grief.
Here's how ThriveCart and SamCart A/B testing stack up against each other:
ThriveCart A/B Testing
With ThriveCart, you can split test virtually any aspect that you could think of, allowing you to determine which layout works best for you.
Here's a rundown of what ThriveCart allows you to do:
Try out different prices
Use recurring fees, one-time fees, or other pricing options
Try both Stripe and PayPal or just Stripe
Play around with the color of the payment button
Test your checkout with and without a countdown timer
Test your checkout with and without your logo on top
See if having testimonials is better than not having them
Try out different testimonials and see which ones work the best
Test the two-step vs one-step design
See which of the two bump offers is better
See which fields you should include in the checkout
The only thing that you could not split test in ThriveCart is Funnels.
SamCart A/B Testing
With SamCart, you have to upgrade to the more expensive plans if you want the split testing feature. However, not only will you be able to test out the design and the checkout form, but also the Upsell Funnels.
ThriveCart vs SamCart: A/B Testing
Again, ThriveCart runs away with the victory in this comparison round. It lets you play around with every aspect of your checkout as you please until you get everything right.
5. Marketing Features
Checkout marketing is the practice of offering discount coupons and other forms of come-ons at the checkout page. Businesses do it to reward customers for the purchase they are about to make and encourage them to come back.
Checkout marketing offers many advantages:
It is a cost-effective way to attract more customers and generate more sales.
It gives you a leg up over competitors who only use traditional channels like Google and Facebook.
You are free to choose how much you want to invest in it.
There is no additional cost, monthly fee, or setup fee.
You can adjust your spending at any time to suit your budget.
This type of marketing combines the power of both push and pull marketing. You can create brand awareness and expand your customer base at the same time.
Given its impact, you should consider a shopping cart platform's marketing features before you use it.
So how do SamCart's and ThriveCart's performance in terms of marketing? Let's take a look.
ThriveCart Marketing Features
Discount coupons are a big part of a solid marketing strategy. However, it is not the only way to entice your customers to complete the transaction and return for more.
We have already discussed ThriveCart's coupon codes, which offer much flexibility in terms of implementation. On top of this, ThriveCart also offers other marketing tools:
Upsells
Downsells
Bump offers
An upsell is an upgrade of the original product that the customer is trying to purchase. If the buyer refuses the offer at the checkout, maybe a downsell might work.
Bump offers are additional products that the customer can include with the purchase on the checkout page using one click only.
All of these strategies are designed to maximize your conversion. You can activate or deactivate them depending on your needs.
It is a great way to promote and sell digital products or physical products impacted by seasonal changes or trends.
In addition, ThriveCart lets you send emails to your customers based on their actions, like when they abandon their carts, use expired cards, have their payments declined, and more.
SamCart Marketing Features
SamCart has similar marketing features as ThriveCart. It also offers one-click transactions, upselling, downselling, and offer bumps.
SamCart also sends behavior-based emails depending on specific triggers.
ThriveCart vs SamCart: Marketing Features
Both ThriveCart and SamCart have solid built-in marketing features that can help you get more customers and sell more products. You can go either way on this comparison round and not miss out on anything.
6. User Interface
For a shopping cart software to be effective, it must meet at least two key requirements.
First, it must have all the features business owners need to provide a seamless experience with their online shopping cart. It is the best way to reduce cart abandonment and increase sales.
Second, and equally important, the shopping cart software must be easy to use. No one can afford to invest too much time or energy trying to master a convoluted platform. It is especially true if you operate in a very competitive industry or niche.
You will lose customers to your rivals if you are still learning to build your checkout process while they are already deploying theirs. This is where the user interface comes in.
An effective shopping cart software solution must be intuitive and easy to navigate, even for beginners.
ThriveCart User Interface
Despite having an array of features, ThriveCart is pretty easy to navigate. Its user interface is straightforward, and you can understand it quickly, even if you are new to the platform.
In addition, there are simple instructions that you can follow so you can get the most out of ThriveCart.
SamCart User Interface
SamCart's user interface is even more user-friendly and suitable for beginners. It even provides live and recorded demos that are very useful if you want to learn more about something.
ThriveCart vs SamCart: User Interface
Finally, we have a category where SamCart beats ThriveCart, as this round goes to SamCart. It is very easy to use, even if you do not have any experience with their platform or any other platform.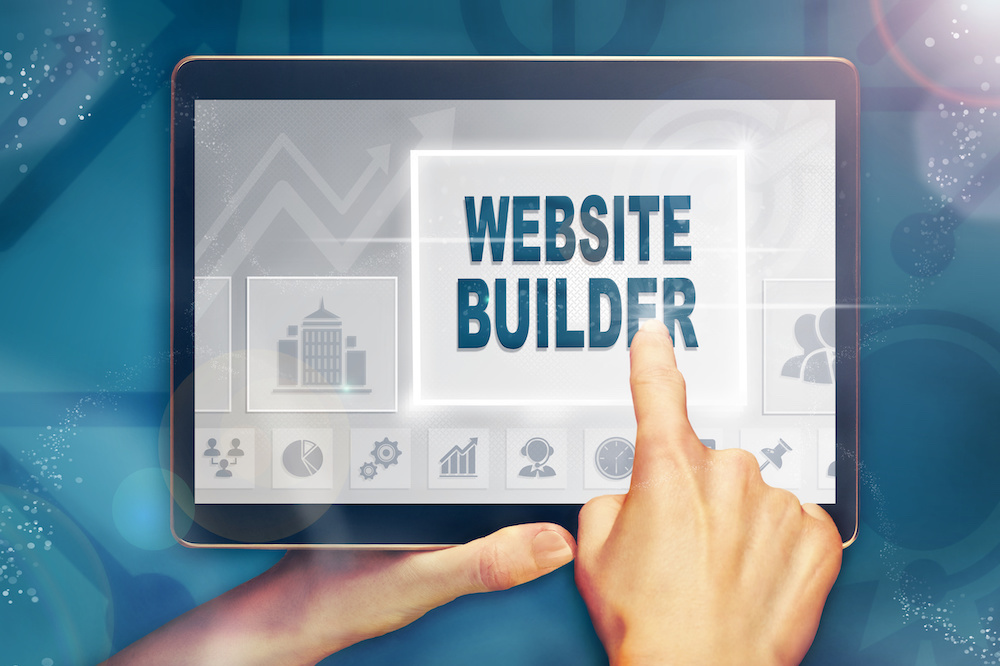 Page Builder Design and Customization
Building your own website is getting easier and easier, which is a good thing because having a website is increasingly becoming important. This is especially true given how many websites there are today.
According to WPForms, there are around 24 million e-commerce sites from all over the world. More are being created with each passing day.
With so many websites and checkout pages online, how do you get your target audience to notice you?
A big part of the answer lies in customization and having an engaging design.
ThriveCart Design and Customization
ThriveCart has all the elements you need to build an engaging checkout page. Using its page builder tool, you can also create high-converting sales funnels.
However, it could use some updating. It looks a bit out of style and lacks some advanced functionalities.
Also, as mentioned before, it only has four pre-built templates for you to choose from. It has very little room for you to get creative as it does not have customization tools.
That said, ThriveCart has a bunch of guarantee seal templates for you to choose from. You could use them to boost your credibility and get online shoppers to trust your website.
SamCart Design and Customization
With SamCart, you could get access to an intuitive page builder tool that uses the drag-and-drop method. It is simple yet very effective.
All you have to do is select an object or text and "drop" it wherever you like. Using this approach, you can customize your sales funnels, product pages, and memberships.
There is also a wide range of widgets and other elements at your disposal, such as FAQs, testimonials, and a progress bar.
If you do not want to start from scratch, SamCart has many pre-designed templates that can help you get started.
Another thing you would like about SamCart is that it allows you to optimize your checkout page, sales page, or product pages for mobile devices. So even if your customers prefer the mobile payment method, your site's performance won't dip.
ThriveCart vs SamCart Design and Customization
Clearly, SamCart is the winner in this section of the comparison. It even comes out unscathed.
SamCart offers a number of things that ThriveCart does not, like customization tools and a variety of pre-designed templates.
Sales Funnels
A sales funnel is a stepwise process that brings potential customers closer to your products in stages. The customer can leave at any part of the process, so you need to take some marketing actions to ensure that you convert the lead all the way to a sale.
The good news is that both ThriveCart and SamCart can create sales funnels that will promote your products and sell them.
The question is, who is better at it? Let's find out.
ThriveCart Sales Funnels
With ThriveCart, you can create a sales funnel quickly in the New Funnel section. You can do this for upsells, downsells, offer bumps, or discounts.
All these elements guide potential customers through the purchasing process until the sale is final.
Once you have created your sales funnels, you can enable them for any of your products or services. You could also use the same upsell or copy a page content and set it up in different funnels.
If you have lots of different products on your site, doing this will save you a lot of time.
SamCart Sales Funnels
SamCart does things a bit differently when it comes to sales funnels. You can find this functionality under the Upsells section.
To create a funnel, click on this tab, give your funnel a name, and write a description for it.
After doing this, you can flesh out your sales funnel with additional details, like choosing upsells, downsells, or order bumps.
What makes SamCart unique is that it lets you do A/B testing for your sales funnels, which is something that ThriveCart does not offer.
Pricing
Pricing is a good point of comparison for ThriveCart and SamCart because of the cost implications, and they use two very different pricing structures.
ThriveCart Pricing
If you want to get ThriveCart Standard, you only need to pay a one time fee of $495. This gives you a lifetime account which you can use to access all the basic shopping cart features.
It is a very good deal if you plan to use this shopping cart platform for good.
You also have the option to upgrade to the higher plan, the ThriveCart Pro. You can get it for an additional fee of $195, which brings the total to $690.
SamCart Pricing
SamCart comes in three pricing tiers: the Launch, Grow, and Scale. There are two ways that you can get each plan.
One is through an annual subscription, while the other is with a monthly payment scheme. Of course, you get more favorable rates if you lock up the longer contract.
For instance, the monthly rate of the Launch plan is $49, but with an annual plan, it goes down to $39 per month for one year.
For the Grow plan, the monthly rate is $99 per month, while the annual subscription is $79 per month.
Finally, the Scale plan monthly rate is $199, while its annual subscription costs $159 per month.
ThriveCart vs SamCart: Pricing
ThriveCart edges out SamCart in terms of pricing and cost-to-value ratio, which is not even close. This is especially true if you will use a shopping cart platform indefinitely or even permanently.
The first reason is that ThriveCart has more to offer in terms of features. While SamCart is better at a few things like customization, ThriveCart is better overall.
You can get a comparable level of quality from SamCart, but you will have to get the more expensive plans.
The second reason is that the one time fee gives you access to ThriveCart for life. Even if you get the Pro version for $690, it only translates to $57.50 per month for one year.
After that, you get to enjoy it for free. This is something that would be hard to match by any of the SamCart subscription plans.
When it comes to flexibility, ThriveCart has a 30-day money-back guarantee. If you are not happy with it, you can ask for a refund within the first month.
So if you think about it, you are not taking on much of a risk if you try out ThriveCart.
That said, there are instances where getting a SamCart plan would make more sense for you.
One example is if you are still starting and unsure whether you need a lifetime license. In this case, the flexibility that SamCart offers would be very useful.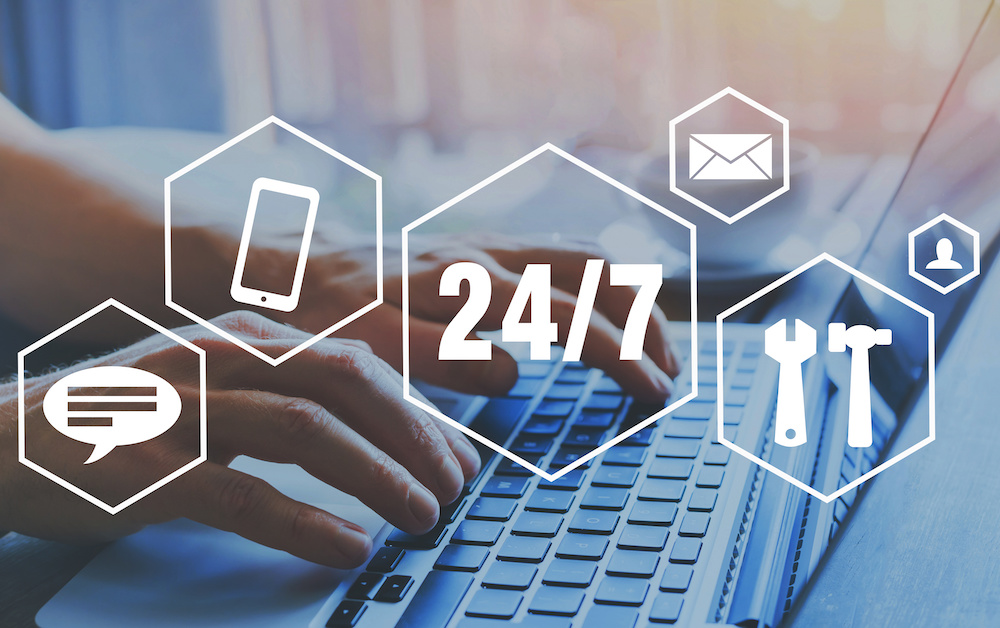 Technical Support
ThriveCart and SamCart are very good at what they do, but neither is perfect. Whether you get one or the other, you will run into some problems eventually.
That is why it is very important to consider customer service quality before making your choice. This remains true even if you decide to get a shopping cart platform other than ThriveCart and SamCart.
ThriveCart Support Service
ThriveCart's support team is accessible round-the-clock. You can reach them via chat or phone, or you could initiate a ticket.
On top of its tech support, ThriveCart also has a treasure trove of resources that you can find on its website. It has everything from how to get started to creating your products to its affiliate program.
There is a search tool at the top portion of the page to help you find the information that you need much sooner.
SamCart Support Service
SamCart offers the same services that ThriveCart offers. In addition to these, SamCart has a thriving Facebook community that you could join to get more information.
There are also live webinars, training courses, and other similar services.
ThriveCart vs SamCart Support Service
Both platforms have a responsive customer support system, but SamCart comes out on top by a slight margin. It has a stronger social media presence and offers more services like webinars and tutorials.
SamCart vs ThriveCart: The Verdict
While both platforms are packed full in terms of value, ThriveCart has more to offer.
Overall, it has more features, has a better pricing structure, and supports both Google Pay and Apple Pay.
SamCart has better customization and can act as a membership site platform, but in the end, these are not enough to beat ThriveCart.
FAQs
1. Can I try SamCart or ThriveCart for free?
SamCart has a 14-day trial period, whereas ThriveCart does not. However, ThriveCart offers a 30-day money-back guarantee.
2. Why should I choose ThriveCart over SamCart?
ThriveCart is the better option if you are an established business with clear, long-term plans. The one time fee is just too good of an opportunity for you to pass up, along with all the features you get to enjoy.
3. Why should I choose SamCart over ThriveCart?
SamCart is the safer choice if you are a beginner or a startup and want the flexibility that comes with month-to-month billing.
4. Do ThriveCart and SamCart offer pre-designed templates?
Yes, both platforms offer pre-built templates, but SamCart has a more extensive selection.
5. Does ThriveCart have landing pages?
ThriveCart has a page builder that you can use to create virtually any page that you want from inside the platform.