A very effective plan to create long-running connections with your business' customers is to deploy SMS marketing. Every marketer should know that businesses need to invest in SMS marketing software to take advantage of when people always have their phones in their hands.
However, choosing the best SMS marketing software for your business can be a little confusing, especially when you are unfamiliar with your options. That's why we created this list of the 11 best marketing platforms to help you understand each platform and help you decide which way to go.
A Quick Comparison of the Best SMS Marketing Software
Here is a quick introduction to the best SMS marketing software available today. This can help you decide what SMS marketing software is perfect for your business.
Platform
Starting Price
Top Features
TextMagic
$99 per month or pay-as-you-go
1. Unlimited free customers
2. Can be personalized
3. Provides email to SMS service
4. Email and SMS validation
Simple Texting
$29 per month
1. Provides templates you can use
2. You can use multiple keywords
3. Has advanced automation
Attentive
On request
1. Offers an audience manager
2. Has a list growth
3. Instant messaging
4. Business intelligence
EZ Texting
$19 per month
1. Offers SMS to Landline
2. Offers SafeStop service
3. Provides contact segmentation and management
SlickText
$29 per month
1. Can conduct surveys through text
2. Cleans contact list automatically
3. Offers automatic workflows
Textedly
$24 per month
1. Offers voice services
2. Provides Instagram texting
3. Incoming MMS
4. Automatically collects data
Postscript
$25 per month
1. Integrates Shopify
2. Offers list management
3. Provides text compliance
4. Has good analytics
SMSBump
$19 per month
1. Offers list building
2. Provides automated flows
3. Offers A/B testing
4. Can send SMS messages internationally
OctaneAI
$29 per month
1. Sends interactive pop-ups and quizzes
2. Offers services both via SMS and FB Messenger
3. Provides custom automation
Podium
By request
1. Offers omnichannel messaging
2. Provides web video chat
3. Offers Text-to-pay service
Omnisend
$59 per month
1. Uses both SMS and Email
2. Connects with customers on a global scale
3. Offers automation flows
4. Provides channel reports
11 Best SMS Marketing Platforms
There are a lot of SMS marketing platforms in the market with different pricing and features. The goal is to choose the ideal one for your campaign while not emptying your wallets.
Here is a list of the best SMS marketing platforms to consider:
1. TextMagic
TextMagic is a complete SMS marketing platform with a defined pricing plan and can connect with contacts globally. Its best feature is its international sending coverage ranging from the Virgin Islands to Afghanistan.
Top Features
Some of the most useful features of TextMagic are:
Customized Bulk Messaging
TextMagic allows you to deliver bulk messages using their web application. The interesting part of their web application is it lets you create customized templates. You can include your company name, first name, last name, email, phone, and appointment time.
Conversations appear as chats in TextMagic's web application.
This feature allows you to convert your emails directly to text messages and send them to customers on your contact list.
All texts received can also be converted to email. These messages will show in your inbox.
This integration allows you to connect your most-used applications to TextMagic and improve several processes through automation.
This feature lets you add unlimited users or sub-accounts for free. You can share credits with your sub-accounts.
It also helps you manage your accounts more easily as it can monitor your customers' costs and SMS history.
Phone or Email Validation
This feature lets you easily recognize invalid email addresses and phone numbers through API and the software's validation service. This results in reduced costs and improved deliverability.
TextMagic lets you create automated text flows and include additional questions and steps to draw feedback from your contacts.
Pricing
TextMagic has a one-month free trial to let you test its great features.
You have two options when your free trial ends: a monthly plan or pay-as-you-go. Their monthly package starts at $99, including a discount of 2.5% up to 25% depending on your usage.
What you'll love most is that TextMagic has a pricing calculator on its website. It can quickly give you a pricing quote for your text campaign.
2. SimpleTexting
SimpleTexting is an excellent choice for SMS marketing software. Their distinct feature is that they provide multiple keywords in every plan they offer.
They also have other features standard for any SMS marketing platform.
Top Features
As an extensive SMS marketing platform, here are some of the key features of SimpleTexting:
SimpleTexting lets you have as many keywords as you want without extra cost. Other competitor platforms limit the number of keywords on their base packages.
SimpleTexting has a lot of custom integrations and software integrations. However, to avail of their custom integrations, you need to contact them directly.
This platform allows you to create and save templates to help you save time by letting you reuse those frequently used texts.
This feature lets you send a series of automated messages every time a customer joins your contact list. This feature is proven to reduce drop-offs.
SimpleTexting can also create an auto-response for specific keywords.
SimpleTexting allows you to invite teammates to become users of the same account. They'll get looped in on your communications with the SMS marketing platform contacts.
This feature automatically shortens your very long links by replacing the URLs with bit.ly. This tactic saves a lot of space because a shortened link will only consume 20 characters.
SimpleTexting provides you with important analytics such as that of your subscribers, messages sent, and link clicks. You can make adjustments based on these data to get the best results.
Pricing
SimpleTexting offers a free SMS marketing software trial for 14 days, including 50 text messages. Their monthly paid packages vary depending on the number of messages you send for the whole month.
API and Zapier integration are available for all packages, including the most basic plan, which costs $29 per month.
If you need custom integrations, they offer this feature in their more expensive plans starting at $145 per month.
3. Attentive Mobile
Attentive Mobile is one of the most comprehensive SMS marketing solutions today. They provide all the important features of a complete SMS marketing platform.
Top Features
As a complete platform, Attentive Mobile boasts great features in different categories, including:
This feature refers to growing and building your email and SMS list. You can customize sign-up forms and advertise them on your site for maximum conversions.
Designing forms and showing them on your website as popups have never been easier. You can do this both on desktop and mobile versions of the software.
You can also capture subscribers by offering incentives when they check out. Attentive Mobile also provides opt-in links that can be shown on your social media accounts. It will help boost sign-ups both on your SMS and email list.
Attentive Mobile has a set of tools specifically focused on audience targeting. You can segment your contacts based on different criteria, such as purchase history, browsing history, onsite behavior, and demographic insights.
This feature is Attentive Mobile's advanced messaging tool. It allows you to customize campaign messages, create journey maps, and send hundreds of automated transactional text messages.
They also have real-time analytics and A/B testing features to help you decide what path is the best for you.
Attentive Mobile offers a feature called Business Intelligence which refers to the platform's reporting and analytics features. With it, you can generate reports on automated text message performance, campaign performance, and conversions.
Attentive Mobile can integrate with a lot of useful apps, such as Shopify, Magento, or BigCommerce, and these are all big eCommerce platforms today.
The platform's Zapier Integration allows you to connect Attentive Mobile with any tool.
Compliance and Deliverability
Attentive Mobile offers tools to ensure that your forms follow regulations in the United States.
Pricing
Attentive Mobile's website does not provide clear pricing. They have custom pricing, which means pricing will depend on your needs. You need to contact them and request a demo.
4. EZ Texting
EZ Texting is an all-in-one SMS marketing solution that claims to be number one in the market. Unlike Attentive Mobile, EZ texting provides definitive pricing plans on its website.
Top Features
EZ Texting has a lot to offer its users, the most notable ones are:
Free Premium Shutterstock
EZ Texting gives you premium access to Shutterstock images. Thus, you can use royalty-free pictures and edit them using the platform's image editor.
Dedicated Toll-free Numbers and Shortcodes
This platform offers dedicated five to six-digit toll-free numbers. They come with guaranteed deliverability, unlimited keywords, and cheap messaging fees.
You can also choose to have a ten-digit toll-free number dedicated to your brand.
EZ Texting allows for two-way texting, which means contacts can send text messages to your number and receive replies from you anytime.
SafeStop is EZ Texting's opt-out feature that lets your subscribers immediately stop their inclusion in your contact list. Contacts can also set preferences and report undesired messages for future communication.
Segmentation and Contact Management
EZ Texting lets you import contacts using a CSV or an Excel document. You can also include additional fields such as an address, email address, or any other information and segment them.
Monitoring the number of text messages sent and received, click-through rates, and engagement spikes are possible with the EZ Testing software. That's all thanks to its analytics and reports capabilities.
Inviting and removing users and team members is convenient with this platform. It also lets you streamline communication within the team.
You can also assign certain permissions to users using this feature of EZ Texting.
Pricing
EZ Texting has clear pricing options, which include:
Value: The yearly plan is available at $19 per month. However, you can only have one keyword and one number, and you cannot send MMS.
Essentials: The yearly plan costs $29 per month, but you have features such as a free Shutterstock subscription, premium image editor, list growth, and reporting and analytics.
Premium: EZ Texting's premium plan costs $49 per month.
Custom: The platform's Custom plan is a bit pricey at $299 per month, but you will definitely enjoy the features included in it.
5. SlickText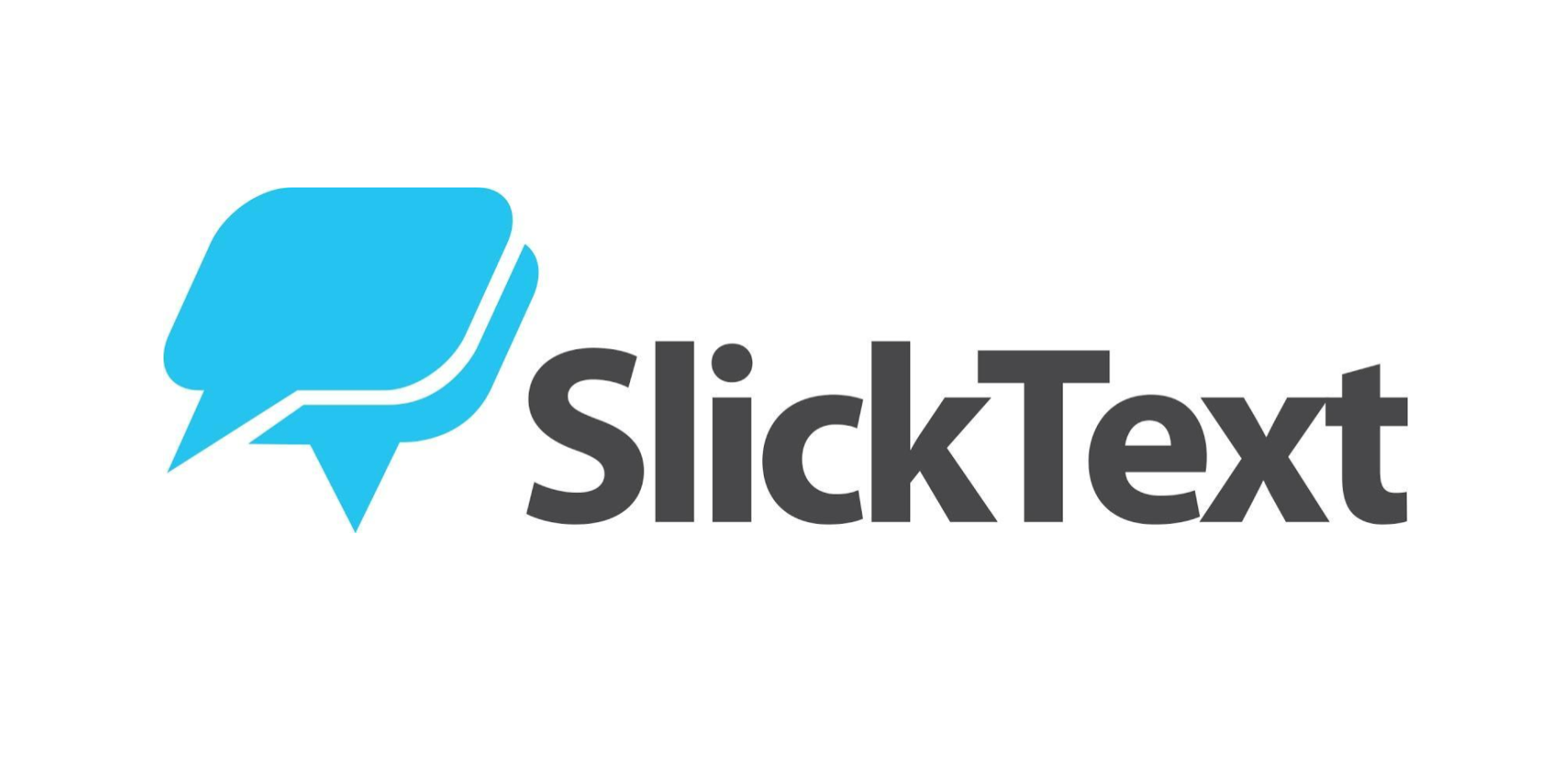 SlickText is another SMS marketing platform with all the essential features.
Top Features
Some of the features you'll expect from this platform are as follows:
SlickText allows you to create questionnaires and surveys within your dashboard. You can assign shortcodes or keywords to entice customers into taking your surveys.
The platform also offers reports and analytics for your surveys to analyze customer feedback more easily.
Drip Campaigns and Automated Workflows
The platform offers incredible workflow features. For example, you can create automated message templates to qualify and engage potential customers.
You can also send a drip of messages and utilize time delays. This strategy is excellent for engaging your contacts with timely offers.
SlickText provides you with metrics such as abandoned cart and click-through rates. A toggle option is also available on your workflows, so you can see customers flow through the platform's automation.
SlickText's double opt-in option allows you to require your contacts to send a text message such as "Yes" to confirm their subscription.
This procedure removes extra costs by avoiding sending promotional messages to people who are otherwise uninterested in your services. You can enable this feature by simply flipping a switch.
Aptly named, you can use the system to remove contacts that are no longer valid.
100 Percent CTIA and Carrier Compliance
SlickText guarantees to deliver your messages. You also do not have to worry about legal compliance as the platform is responsible for maintaining that with the CTIA and other cellular carriers.
Chat Support and Knowledge Base
SlickText has great video tutorials and blogs and offers chat support across their plans. They also offer 1-on-1 sessions to help you onboard the software.
Pricing
SlickText offers a free SMS marketing software trial for 14 days, which covers 50 free SMS messages.
After the SMS marketing free software trial, you can choose to subscribe to their paid plans which differ depending on the number of keywords you need and the number of text messages you send. Paid plans start at $29 and provide two keywords and 500 messages.
6. Textedly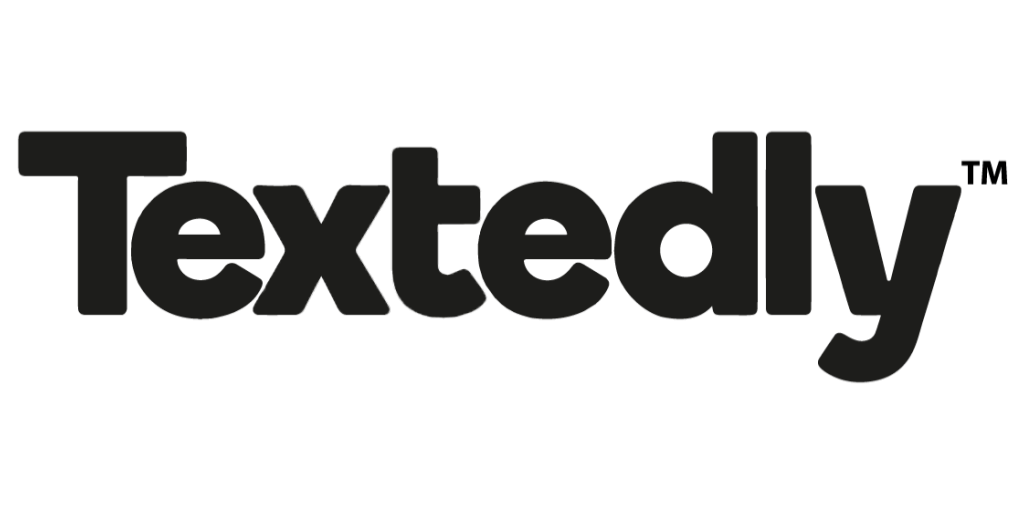 Textedly is another great SMS marketing solution that offers several useful features. Compared to other competitors, Textedly seems to provide more for its price.
Top Features
Similar to the other platforms, it has all the basic features of a great SMS marketing platform. These basic features are bulk messaging, autoresponders, two-way messaging, drip campaigns, MMS, and comprehensive analytics.
Other unique features this platform offers are:
With Textedly, you can convert your long code number or toll-free number into a call center. It is a very convenient feature for your customers since you have the same contact number for text messages and calls.
It is great to be able to send MMS to contacts, but it is even better to receive MMS from contacts. Fortunately, Textedly made this possible, and MMS sent by customers will reflect in your inbox.
Textedly integrates with Instagram, and you can customize your Instagram profile to include a "text us" option. By doing so, your Instagram followers can directly text you.
Apart from IG, Textedly offers direct integration with popular sales and marketing platforms. You can also utilize Zapier to integrate Textedly with more related apps.
Textedly can collect important input data such as ZIP code, city, and state from your contacts. You can also include additional data fields like email address, first name, and last name.
Adding multiple users to your account without extra cost is one of the best features of this platform. It means you can share your platform access with all your team members.
Pricing
Like the previous SMS software we reviewed above, Textedly offers an SMS marketing free software trial valid for 14 days. This SMS marketing software free trial includes one keyword and 50 text messages.
On the other hand, their paid plans vary depending on the number of messages you can send and the number of keywords you will use. The plans start at $24 per month, but we highly recommend their Plus plan, which costs $39 per month.
7. Postscript
Postscript is the best SMS marketing platform for Shopify stores. It is specifically integrated with Shopify, and you can only utilize Postscript if you have a store on Shopify.
Top Features
Postscript offers great features for online businesses, and some of the most notable ones are:
Postscript lets you use data on your Shopify for your text marketing campaigns. Some features included are personalized coupon generation and results-based analytics.
It also has a customer+order segmentation feature, so you can segment your customer list based on the product they buy, the amount spent, and customer origin.
Growth and List Management
Postscript allows you to import an existing contact list manually. You can also grow your contact list by utilizing tools like pop-ups, opt-in forms, keywords, checkout collections, and QR codes.
One of the standout features of Postscript is it allows you to view analytics at the messages and subscribers level. For messages, the platform analyzes performance data in relation to messages.
For the subscriber level, it is more focused on subscribers' data related to their behavior.
Pricing
If you think Postscript is best for your business, you can take advantage of its 30-day SMS marketing software free trial. It includes two keywords and unlimited messages. That said, their paid plan starts at $25 per month, which includes 2500 messages.
8. SMSBump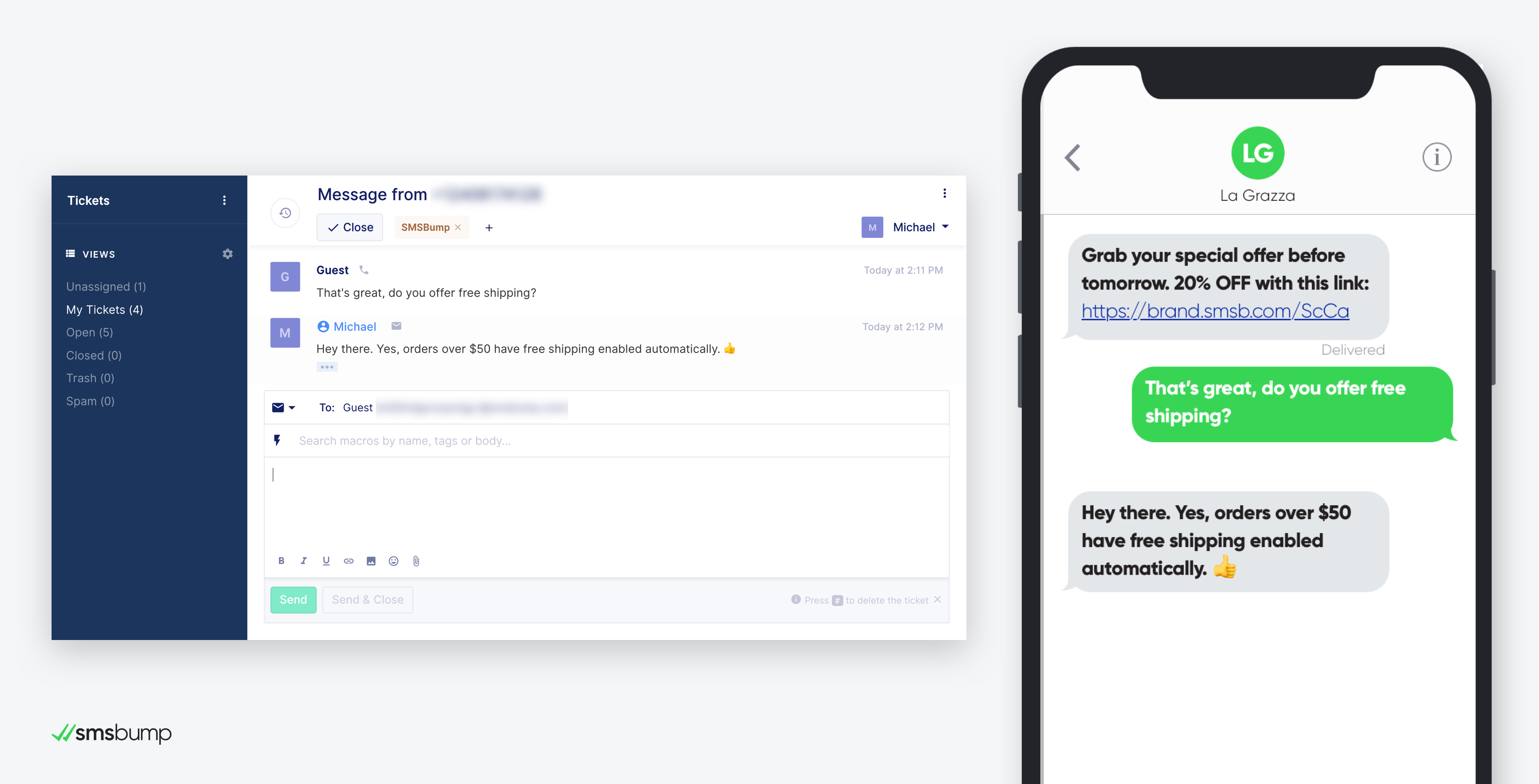 SMSBump is a top SMS marketing software that focuses on helping eCommerce stores. It integrates not only with Shopify Plus and Shopify, but also with BigCommerce.
Top Features
As an eCommerce store owner or operator, you will benefit from the following features this platform offers:
Growth Features and List Building
SMSBump offers many ways to help you grow your contact lists, such as floating buttons, pop-ups, footer forms, embedded forms, and social media subscriptions.
This is a series of automated actions triggered by different criteria. These automated actions usually cover the entirety of the sales funnel.
You'll greatly benefit from this feature, as running an A/B test on a message to measure its fit before using it on your campaign is important.
This feature allows you to send timed messages. You just have to set the date and time on the Campaign Planner.
SMSBump also lets you send international messages. You can send SMS messages to the UK, US, Canada, France, and Australia.
However, MMS messaging is only viable in the US.
Pricing
SMSBump has a fixed monthly rate for each plan and employs a pay-as-you-go policy for your messages. It means that you pay the message count separately.
Their plans also vary depending on the features included. The Growth plan costs $19 per month, while the Prime plan is available at $59 per month.
9. Octane AI
Octane AI is another online platform specializing in Shopify. Basically, it is a messenger and quiz app for Shopify. Octane AI also offers SMS marketing solutions.
Top Features
Octane AI's capabilities are all thanks to the following features:
Interactive Pop-ups and Quizzes
Creating interactive pop-ups and quizzes is convenient with this platform to engage contacts and collect vital customer information. Then, you can use the information gathered to send marketing campaigns to a select audience.
Octane AI provides SMS marketing and Facebook Messenger solutions. Thus, you can easily streamline the data between these two channels.
They also offer automated messaging services. For example, people who interact with your Facebook posts can automatically be sent a message.
You can also utilize this feature for cases like abandoned carts, confirming orders, and win-back campaigns.
Pricing
Octane AI has two primary pricing plans: the Starter plan, which costs $29 per month, and the Enterprise plan, which has a customized pricing rate.
Like other text message marketing software, the features offered between these two plans are slightly different.
For example, for the Starter plan, you start with 500 engagements and can increase your engagements by buying them for $0.06 each.
Engagement is defined as your customer's interaction with Octane AI's features, such as when customers take quizzes, contacts connect with you via Facebook Messenger, and a visitor subscribes to your contact list.
10. Podium
Podium is a complete marketing platform that provides innovative solutions to small businesses. They offer SMS marketing utilities as part of their innovative solutions.
Not only that, but they also offer the following services:
Collection of reviews via text messages
Sending and receiving of MMS
Creation of online web chats
Payment collection via text
Top Features
Let's discuss the standout features of this platform in detail.
Manage all your messages, such as text messages, Google mails, Facebook messages, Instagram messages, and website messages in a single inbox with the help of this platform. With this feature, you no longer have to worry about missed messages because you forgot to open one application.
Aptly named, this feature lets you connect with your teammates through chat. You can also assign tasks to your team members on this messaging platform.
Communicating via a video call with your contacts is also possible with this software. All you need to do is send them a text containing the link for the video call.
Podium also has voice services, so you can send voice messages.
Podium has built-in tools to help you build your contact list. Plus, you have many options, including:
creating forms and pop-ups;
using chat to add an opt-in for the people who leave inquiries;
integrating an opt-in button when customers are on the check out page;
and asking your customers questions to collect contact information whenever they post a review.
Text-to-pay
With this platform, you can send your customers a payment request through SMS conversations. They can pay using debit or credit cards, bank transfers, HSA, Apple Pay, or Google Pay.
Pricing
To get Podium's pricing plans, you must contact them directly. Since their features are top-notch, expect a high price for their plans.
We estimate the cost to be $350 up to $700 per month. Consider if you need all the features they offer before making a subscription.
11. Omnisend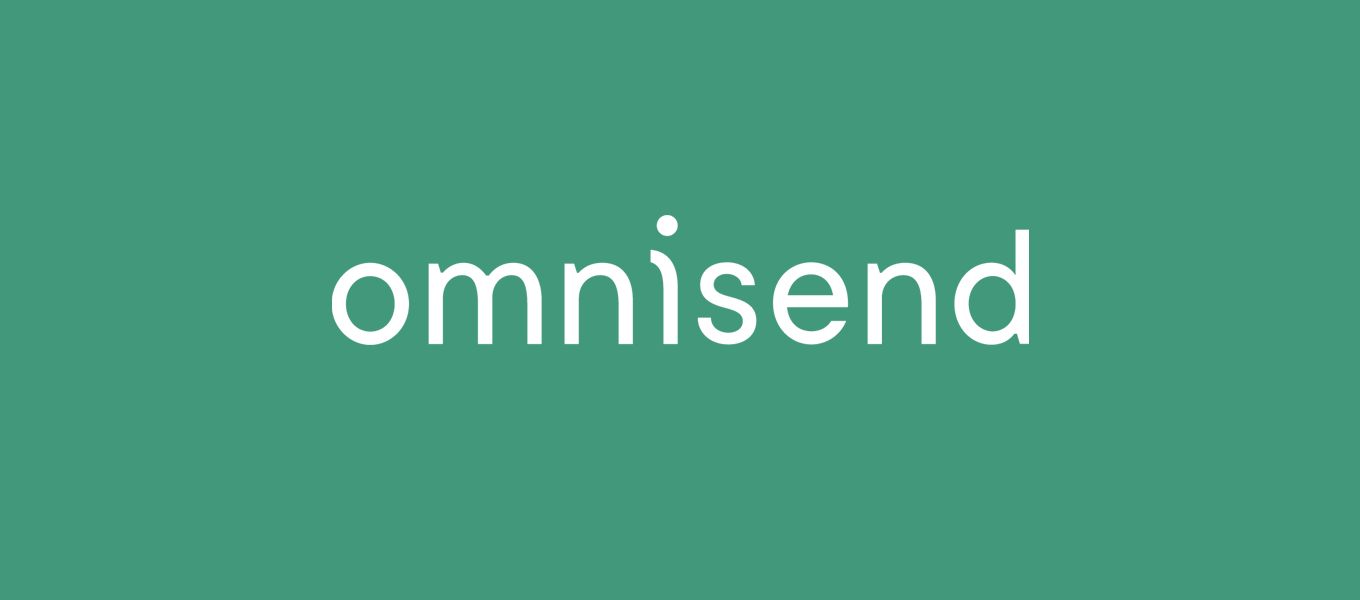 Omnisend is an automation platform focused on email marketing solutions. They also offer business texting services.
Top Features
The features that can make this platform the right SMS marketing software for you are as follows:
Omnisend naturally integrates SMS and email channels for free. As such, you'll enjoy the benefits of having your SMS campaigns in your common email workflow.
The platform supports all codes regardless of the country but only for SMS. Still, it is a good feature as you can instantly reach global customers and encourage conversions.
Create text message workflows without any hassles through this platform. You can also choose to include SMS in your related email automations.
The platform even offers pre-built workflows for you to utilize as you like.
The platform lets you track your SMS performance using channel-level filtering. You can then use the data gathered to make informative decisions.
Pricing
Omnisend has three plans available to the public: Free, Standard, and Pro. The plan's pricing varies depending on your contact list size.
The Free and Standard plans include a maximum of 60 free SMS credits. On the other hand, the Pro plan gives you up to 3,933 free text message credits per month, depending on the amount you pay.
The Right SMS Marketing Platforms for Your Campaigns
Your SMS campaigns and their successes depend largely on the SMS marketing software you use. Delayed deliverability and limited features will ruin your entire marketing efforts.
We've provided you with eleven of the best SMS marketing software you can use in your business. Each of these platforms guarantees deliverability, useful features, and fair pricing. Choose the one that matches your business' specific needs.
What Is SMS Marketing and Its Role in the Success of Business Promotion?
We can define SMS marketing as the process of sending transactional and promotional text messages for marketing reasons.
The primary purpose of these messages is to inform customers about advertising offers, remind people of certain responsibilities such as Zoom meetings, and send various updates to people who agreed to receive notifications from the business.
SMS marketing is also considered an evolved form of email and fax marketing. That's because more and more people check their phones daily compared to checking their fax or emails.
Currently, almost everyone owns a cell phone, and SMS marketing campaigns let companies and businesses conveniently connect with their customers.
This type of marketing is proven as companies not only attribute to SMS marketing the businesses' rise in foot traffic but also the boost in overall customer base and sales. Don't take our word for it; see it for yourself in these astonishing statistics to realize just how big SMS marketing is.
It is amazing how this instant communication offered by SMS marketing creates a strong bond between businesses and their customers.
Consumers can always stay in contact with their cherished brands. They will also get instantly notified of important updates.
SMS marketing can also be used to improve another marketing strategy, specifically email marketing. Both marketing strategies are permission-based, meaning the people who choose to receive notifications are interested in your business.
It makes them the perfect consumers. You can even share list growth and customer data between the two.
12 Must-Have SMS Marketing Software Features
SMS marketing is more than just mass group texting, which is the act of sending messages to a particular group of audience. When looking for your SMS marketing software, you should always consider if the features offered by the platform enable your campaign more effectively.
That said, here are the must-have features for any SMS marketing software that we've also considered when choosing which ones to include in our list above:
1. Bulk Messaging
Bulk messaging is also called mass texting, the process of sending messages to thousands of phones. It is the most basic form of SMS marketing.
It is also the most important feature of SMS marketing software. After all, your business must reach out to a certain list of mobile device numbers to advertise your products.
2. Two-Way Conversation
Conversation cannot be a one-way street. That also proves to be true for SMS marketing.
After bulk messaging, your customers should be able to respond to your text messages. The two-way conversation feature allows you to send and receive messages from your customers.
3. Opt-Out Management
Your customers need to have the means to opt out of their subscriptions easily. This feature can provide this function.
When looking for an SMS marketing tool, find one that allows customers to unsubscribe using only keywords or links.
4. MMS
Multimedia Messaging Service or MMS, unlike SMS, can deliver multimedia. Multimedia files are images, audio, and videos. It is a more engaging way to connect with your contacts than a simple text message. That is why the SMS marketing tool of your choice must have this feature.
5. List Building
When choosing your SMS marketing tool, find one that will help you create your contact list easily. There are three primary ways to build a contact list:
Manual import is the simplest way to add contacts to your list. You need to input customer information into your database.
All text marketing platforms must have this important feature.
SMS or short message service opt-in allows people to subscribe to your contact list by sending a keyword or a short message to a shortcode or a phone number. All SMS marketing service providers should offer this basic feature.
Online forms, like SMS opt-in, allow people to subscribe to your contact list. But the difference is customers subscribe through an online form instead of through text using keywords.
6. Keywords
Keywords are the memorable and short words people use in their messages to quickly opt in on your list. Keywords should be unique and short to make it easier for people to remember and sign up.
7. Shortcodes
Shortcodes are five to six-digit phone numbers that can send and receive MMS and SMS messages. It is easier to remember compared to the normal ten-digit phone numbers.
It also has a higher throughput compared to the typical phone numbers. Shortcodes and keywords are two important building blocks of list building.
8. Segmentation
Segmentation is an incredible way to deliver focused messages to your customers. Most SMS marketing platforms allow you to group your contacts depending on criteria such as gender, date, and subscription method.
This feature also allows you to send customized messages to each group or segment.
9. Automation
Automation is present and future, and it also applies to SMS marketing. Automating SMS messages saves time and increases productivity.
Most SMS marketing software has autoresponders which are perfect for confirming contact subscriptions and sending pre-made messages, such as coupons, special sales, tips, and tricks.
This feature also allows for sending reminders to contacts. You can set it to send a text message to your contact to remind things such as an upcoming appointment, abandoned carts, flash sales, and special events.
10. Integrations
To maximize automation, an SMS marketing platform must integrate with related platforms. For example, you can integrate your SMS messaging app with your online marketing platform. This way, you can sync your contact list or retrieve emails via text.
11. Analytics
Analytics is an essential feature for any kind of business. It allows businesses to identify the positives and negatives of their campaigns.
Analytics can answer all quantitative SMS marketing questions.
12. API
Application Programming Interface or API for an SMS marketing software allows integration of your SMS software with other applications.
FAQs About Best SMS Marketing Software
1. How to promote using SMS marketing
To maximize your SMS campaigns, you should follow these tips:
Create a dedicated marketing team focused solely on SMS marketing and creating an advertising plan
Know your customers
Write defined messages
Utilize call-to-action buttons
Promote subscription on all your media platforms
Prioritize your trusted clients
2. What is the best thing about SMS marketing?
The direct answer is its high ROI. SMS marketing costs are cheap when you factor in the results it can provide.
One text message only costs mere cents, and the results may bring you hundreds or thousands of dollars. It is more cost-effective compared to traditional media marketing.
3. What are the cheapest marketing platforms for SMS?
The top five cheapest SMS marketing platforms are as follows:
ClickSend
BulkSMS
MessageBird
Twilio
eSMS Global
4. Is cold texting legal?
Cold email and cold calling are legal, but cold texting is not. The TCPA and FCC require businesses to obtain an opt-in from their contacts before they can text them. Failure to comply will result in charges.
5. Do consumers prefer business texting services?
Most consumers like receiving at least four messages every month from different businesses. Consumers also highly prefer receiving SMS compared to emails.
6. What does A2P mean?
A2P or application to person messaging is a technique in SMS messaging where text messages are sent from an enterprise's application to a customer's device.
7. What are the dos And don'ts of SMS marketing?
Dos:
Call-to-action
Be brief
Start your messages with attention grabbers
Treat your customers like VIPs
Consider the timing of your messages
Don'ts:
Avoid bombarding your contacts with messages
Do not use abbreviations and text slang
Stop always sending a sales pitch
Don't forget to introduce yourself or your company
Do not ever forget call-to-action