Creating content has proven its effectiveness in helping companies gain traffic. More traffic gives them more chances of increasing their profit.
However, creating quality content for your website isn't easy. You have to make sure that the website's overall quality is worthy.
And how do you ensure that you have great content?
Using the best SEO audit tool can help you ensure that your website is working properly and that there are no issues.
There are many SEO audit tools available to assist you. And the best part of it is that some of them are free, while some are easy to use even for beginners.
Hence, let's discuss the best SEO audit tools to help you in your journey to making quality websites.
15 Best SEO Audit Tools Reviewed
Choosing the right SEO audit tool for you can be challenging. Of course, you don't want to pay for something you're not happy to use.
Even though you're using free SEO audit tools, you have to ensure that you have the right features.
We are going to recommend the best tool for SEO audit. Some of them will cost you a few dollars, some can be expensive, and the others are free.
When choosing, it is best to know the features that you need. And we are going to help you with that because we'll provide their best features. Also, the things that we think need improvement.
Here is a table that gives an outline of what the tools are.
| | | |
| --- | --- | --- |
| SEO Audit Tool | Best Feature | Price |
| SpyFu | SEO Reports | $35 / month |
| Page Optimizer Pro | Schema Recommendations | $22 / month *7-day free trial |
| SEMRush | Dedicated Site Audit Tool | $119.95 / month *14-day trial |
| RavenTools | Comprehensive Website Audit | $39 / month |
| PageSpeed Insights | Page Load Speed Suggestions | Free |
| Screaming Frog | SEO Spider | Free (basic features) |
| Ahrefs | Scheduled Automatic Site Crawls | $7 / 7-day trial or $99 / month |
| Surfer SEO | Competitive Analysis | $49 / month |
| WooRank | Site Crawl For SEO Issues | $79.99 / month *14-day free trial |
| Copyscape | Plagiarism Checking | Starts at $0.03 per search / Copysentry starts at $4.95 / month |
| Google Search Console | Accurate Data | Free |
| Merkle | Free Local SEO Auditing | Free audit tool |
| DeepCrawl | SEO Issue Categorization | Price available upon request |
| WordCounter | Keyword Density Documentation | Free |
| Moz Pro | Ranking On Multiple Search Engines | $99 / month *30-day free trial |
It is an easy-to-use tool with comprehensive tools for your SEO needs, including auditing your website's performance.
If you're looking for competitive analysis, this tool has got your back. It also helps with keyword research, domain comparisons, and more.
Aside from auditing, you'll be able to spy on your competitor's web pages. It will allow you to create a strategy to create better content than your competitors.
Review
This tool provides an in-depth analysis of your website. It can also provide custom reports, making it easy for you to modify them for your clients.
However, even though it needs to improve its accuracy, it can still be considered the best website SEO audit tool. Nonetheless, it can help you improve your website's overall performance.
Pros:
Competitive analysis
Domain comparison
In-depth SEO report
Cons:
No dedicated site audit tool
Rank tracking needs more accuracy
2. Page Optimizer Pro
Page Optimizer Pro, or POP, is ideal for people working on a budget as it offers affordable rates.
Like SpyFu, it compares your site to your competitors' to improve your SEO ranking. It helps you optimize your target keywords as it checks the factors.
Plus, their Chrome extension can improve local rankings as it targets your location, considering it the best local SEO audit tool.
Review
It may not be able to audit your whole site, but when it comes to on-page auditing, POP is a great choice. It's budget-friendly and can help you improve your website's performance.
The major downside of this tool is that you can't audit a full site.
Pros:
Affordable
Keyword recommendation
Great on-page auditor
Cons:
User-interface needs an update
Not a full site audit tool
3. SEMRush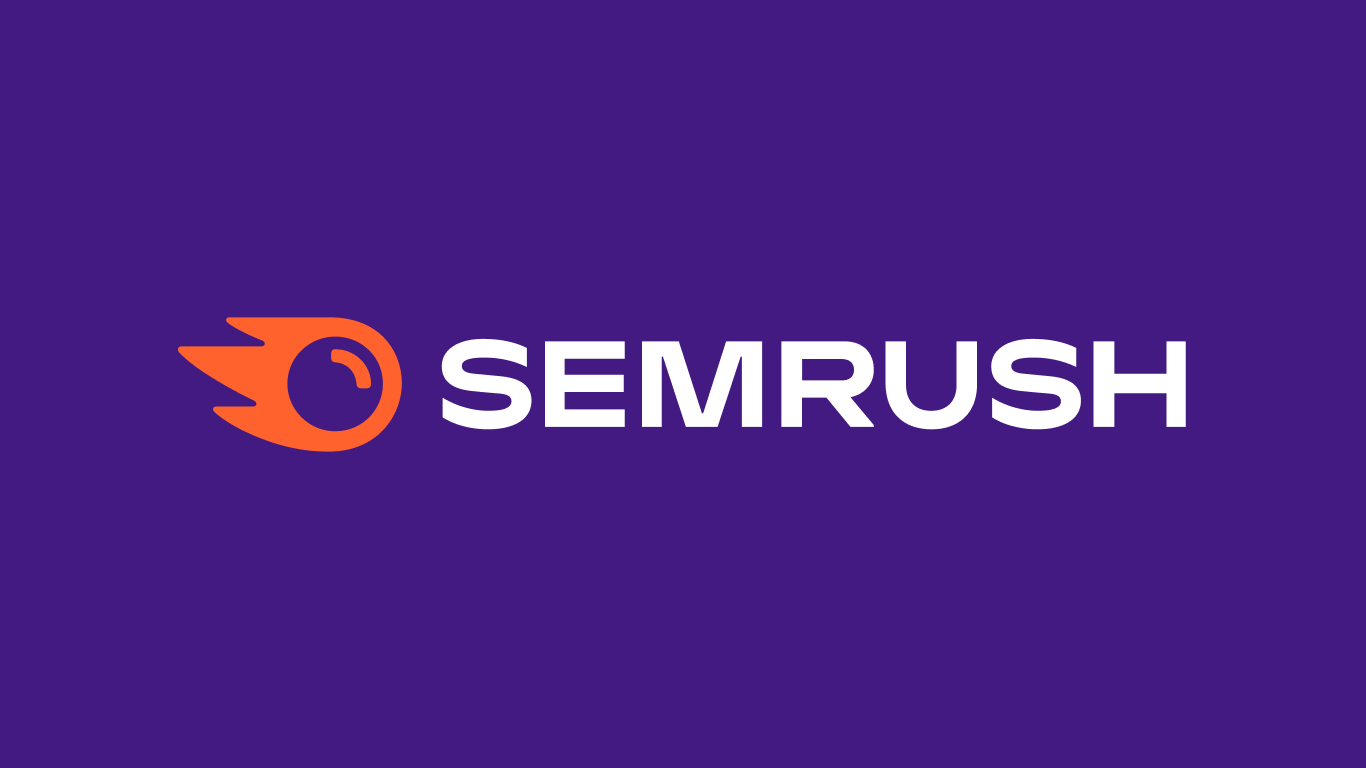 Are you looking for one of the best comprehensive SEO tools? SEMRush could be what you are looking for, as it provides quick and easy technical audits for websites.
It is considered the best agency SEO audit tool because it can handle multiple clients' websites. It has a dedicated SEO audit tool that checks 130 factors, including your site's health and performance.
Once it finishes checking, it'll provide recommendations for your site's ranking improvement.
Review
For your SEO needs, SEMRush is a good choice. This SEO tool is one of the top choices of professionals as it provides a wide range of tools, including auditing and analyzing content.
But if you're a beginner, you might want to consider its complexity before purchasing, as the tools and data given could be overwhelming.
Pros:
Comprehensive SEO audit
Wide range of tools
Content Analyzer
Cons:
May not be ideal for beginners
Price
4. RavenTools
Whether it's an on-page or off-page SEO, RavenTools can handle it. It'll identify any issues your website has and label them according to their priority.
It also helps the website increase its visibility to the audience.
Aside from auditing, it can help with competitor domain research, and it even has a social media tool. It may seem a bit expensive, but it's worth the price considering all the features you're getting.
Review
It can be considered one of the best website SEO audit tools, an affordable alternative to SEMRush. It offers plenty of tools to help you with your SEO needs, especially when it comes to auditing.
But, keep in mind that not all domain metrics are present. In case you need the other metrics, you'd most likely need another SEO tool.
Pros:
Cons:
Insufficient domain metrics
No historical ranking data available
PageSpeed Insights is a free audit tool from Google. Its main function is to test the speed of your website and provide scores on both computer and mobile devices.
But it does not only help your site regarding its loading speed. It also helps improve user experience as it reviews the website's performance using various metrics.
It also documents everything, helping you identify the cause of the issue and help you solve it by providing suggestions.
Review
If you want the best free SEO audit tool, you might want to consider using PageSpeed Insights. It's from Google, so you can rest assured that the data or score it provides is accurate.
However, it would be best for this tool to have custom SEO reports. It will make sending reports to clients easier.:
Pros
Desktop and mobile analysis
Page load speed suggestions
Compare loading times to Google's benchmarks
Cons:
Custom reports
Interface is designed for technical users
6. Screaming Frog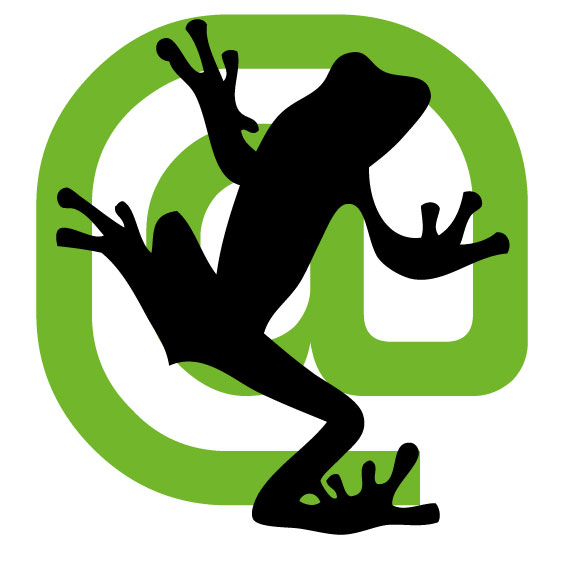 For professional digital marketers, Screaming Frog is one of their top choices. It has a spider tool that crawls on your website, detects technical and content issues, and more.
When there is an error regarding your sites, such as broken links, meta descriptions, or XML sitemap issues, this tool can detect it.
Plus, you can integrate it into the Google search console and Google analytics.
Review
The premium version may seem expensive, but the free version can be considered the best free SEO audit tool. Its spider tool can handle 500 URL crawls.
But with the premium version, you'll get more tools such as spelling and grammar checkers.
You might think that the interface is dense, making it a little difficult to use. But once you get the hang of it, you'll surely get efficient results.
Pros:
Full site crawl
Google integrations
Technical SEO audit
Cons:
Can become too technical for beginners
Expensive for the premium version
7. Ahrefs
It is a comprehensive SEO tool that will make your auditing efficient as it can help improve the performance of your web pages.
Using this tool will help increase page speed and traffic. Also, it provides on-page SEO tips similar to Google analytics.
If you're looking for an advanced tool for digital marketing, this tool is one of the best choices. Other than auditing, you'll also enjoy tools for rank tracking.
Review
One of the best features of this tool is that you can schedule web pages to crawl automatically. You can set it to daily, weekly, and monthly.
However, it may take some time for beginners to get accustomed to using this tool as it's quite complicated to use at first.
Pros:
Scheduled crawl
Competitor SEO analysis
In-depth site audit
Cons:
Quite expensive
Technical for beginners
8. Surfer SEO
This tool is very user-friendly. When you want to edit your on-page contents, using this tool is ideal as it uses data-driven analysis to help you improve the ranking of your web page.
It compares your page to other web pages with a high ranking in the SERP for your target keywords. It would be easier for you to create strategies, modify your pages, and outrank others.
Review
It may not be a full site audit tool, but it surely is an excellent auditing tool for individual pages. For better optimization of your blogs or landing pages, this tool will never let you down.
However, it would've been much better if it could audit the whole site.
Pros:
Comprehensive on-page SEO audits
Offers easy recommendations
Individual pages optimization
Cons:
Not a complete site auditor
Fewer off-page SEO audit analysis
9. WooRank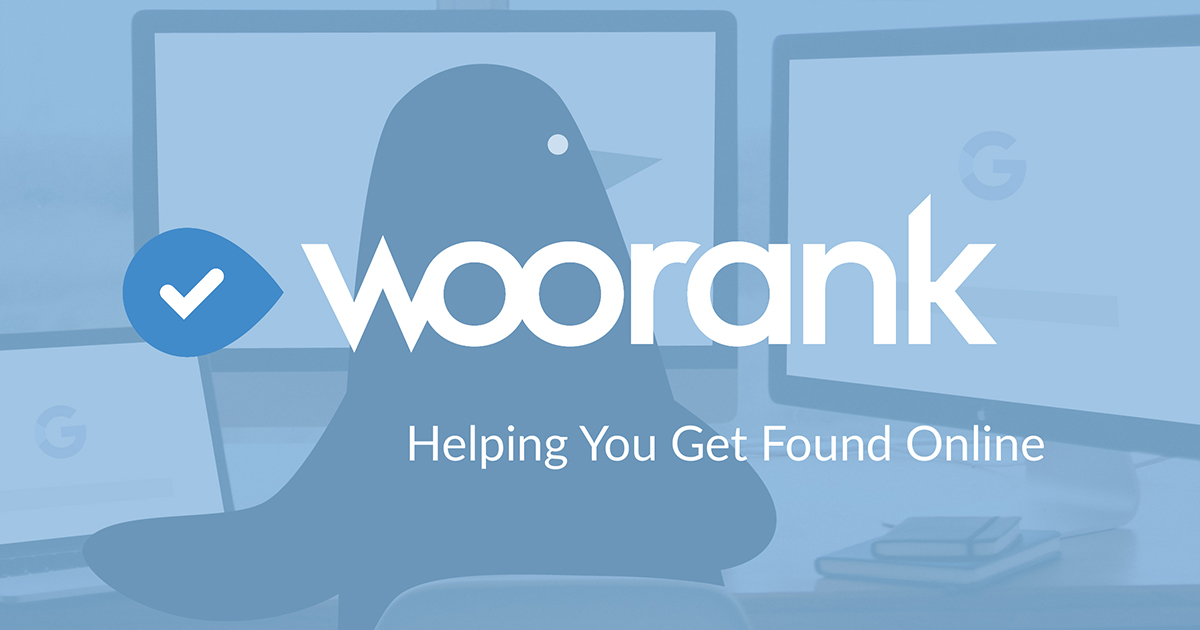 WooRank isn't only an auditing tool, but also a full site SEO checker. It can score your site's performance.
It creates branded reports regarding your website that you can share with your clients and other team members. Its site crawl tool will look for health and technical issues, even difficult-to-find ones.
Also, it can find and resolve problems regarding duplicate content, indexing errors, and more.
Review
WooRank is considered the best tool for SEO audit. It has a reliable site crawler and other SEO tools useful for page analysis. However, there are times when the recommendations are too general, making it difficult to identify how to improve the site.
Pros:
In-depth site analysis
Keyword competitor analysis
Off-page errors site crawling
Cons:
Challenging for beginners
Only one user access unless you choose the Enterprise plan
10. CopyScape

Most SEO audit tools focus more on the technical issues of websites. But when it comes to CopyScape, it is all about optimizing content.
It helps you avoid plagiarism, which could affect your site's ranking.
It could check your content's originality before you publish it. Also, it has a tool called Copysentry, which allows you to find sites that copied your content, even duplicated websites.
Review
This tool is highly recommended for website owners as it helps your content become unique. Keep in mind that unique content can be deemed worthy.
On the other hand, this tool can be better if there are spelling and grammar suggestions.
Pros:
Checks duplication within your content
Examines 10,000 pages with Batch Search
Supports PDF and Word formats
Cons:
More document support
Third-party integration
When it comes to data accuracy, Google Search Console is a perfect choice. The data you'll get for ranking your web page is accurate, making it the best free SEO audit tool.
It can give you SEO issues from your site for more than 16 months. It also provides information regarding your structured data, HTML, broken links, and the quality of the content.
Review
If you want to get accurate keyword research results, this tool can help you. It'll provide high-ranking keywords to help your site get more organic traffic.
However, if you're aiming to compare a competitor's site, you'll have to use other SEO tools because Google Search Console doesn't allow you to.
Pros:
Free forever
Google analytics integration
Accurate data
Cons:
No competitor data
Minimal technical SEO is given
12. Merkle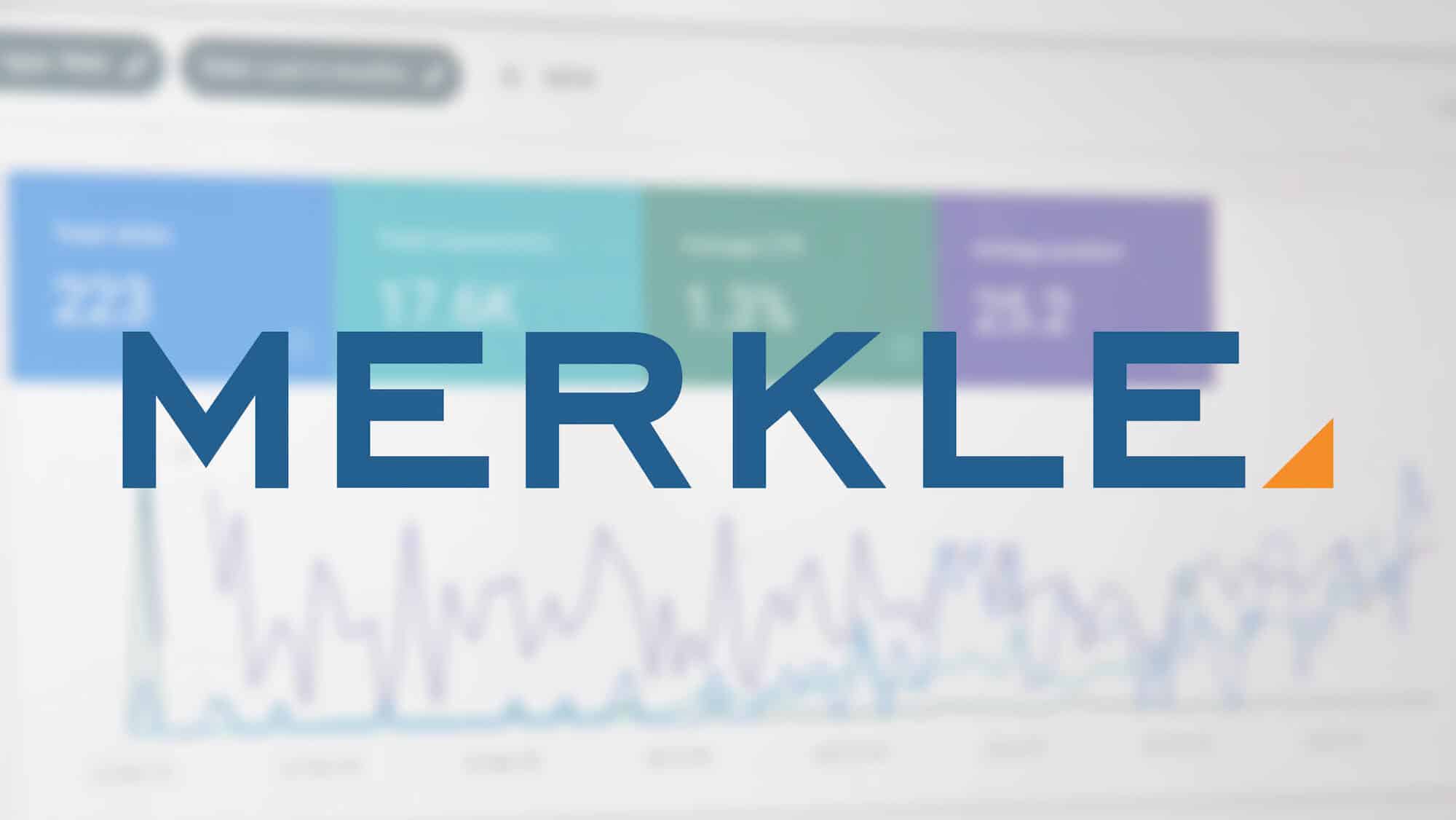 Are you searching for the best local SEO audit tool? Merkle could be the answer you're looking for.
It has a local search tool where you can input specific location details. Also, you'll be able to specify the language and even the type of browser.
The results will help you identify your website's ranking in specific places and how you can update it for better ranking.
Review
This tool is ideal for small businesses that have various branches or locations. It can help the businesses' web pages improve their ranking.
Despite offering a free SEO audit tool, you'd still pay for premium services. The tools are for larger companies with bigger budgets.
Pros:
Free local search results
Easy to use even for beginners
Additional free SEO tools to improve your site
Cons:
Paid services are expensive
Bigger businesses may prefer using other tools
13. DeepCrawl
This tool provides data and metrics regarding your site's technical health. If you want to see your competitors' web pages, this tool can help you.
Plus, it can assist you in making enhancements to your site's overall user experience.
Of course, you don't want any issues regarding your SEO. Using this tool can help you avoid penalties from Google.
Also, it'll keep track of your site's progress., including the contents, meta tags, and page titles.
Review
DeepCrawl is considered the best agency SEO audit tool by many users because it helps them improve the website's overall performance.
It categorizes the issues found, so you'd easily know which ones should be prioritized
However, if you're a beginner, you'd be overwhelmed with the amount of data given. But when its filtering function is improved, this tool will be easy to use for more people.
Pros:
SEO issue categorization
Javascript crawling
User-interface
Cons:
Too much data
Sitemap generating time takes a few hours
14. WordCounter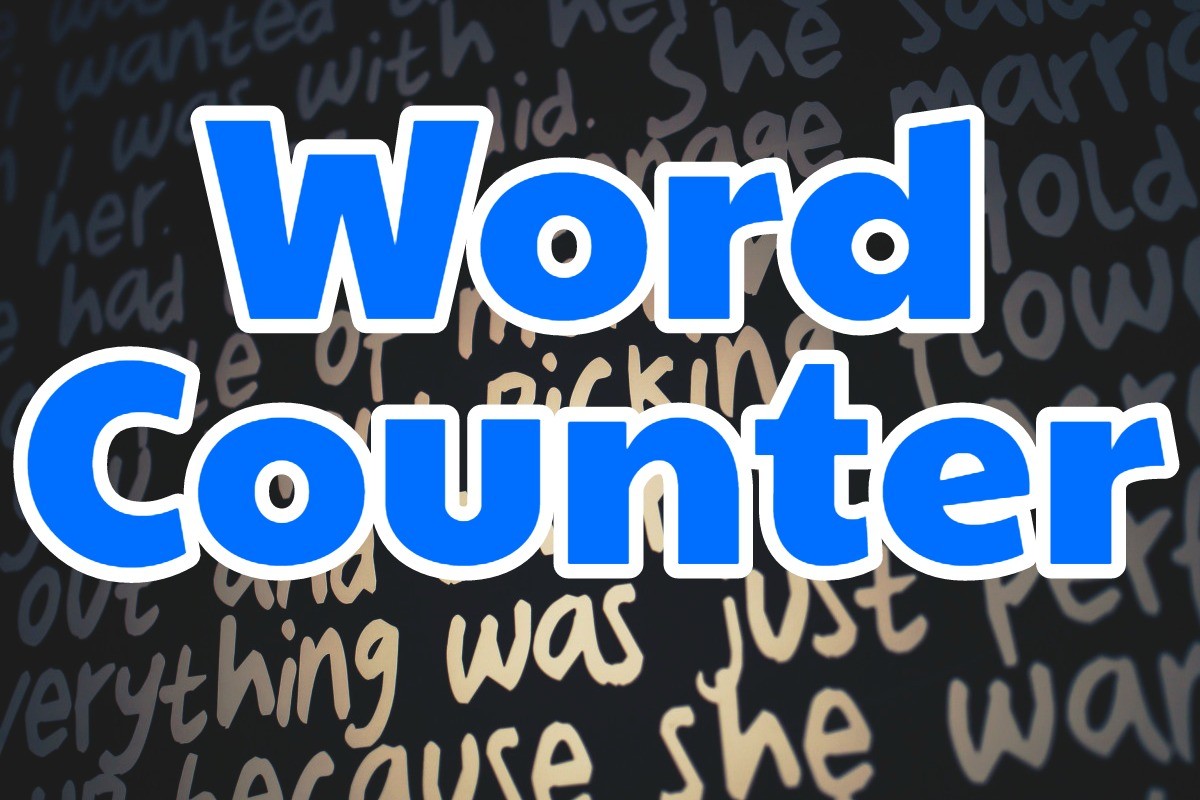 Similar to CopyScape, this tool focuses on content optimization. This tool will assess how many words there are on your web pages.
All you have to do is enter the URL, and WordCounter will take it from there.
You don't need to count the words manually. Plus, it'll give you results regarding the most common words and their density.
That means you can use the results to compare your site with other pages and use them to improve your site's content.
Review
WordCounter is a web-based app, which means you don't need to install anything. But what makes it great is that it provides the density of the keywords used.
This tool can be better if it can detect plagiarism issues. Instead, you'll have to use another tool for it.
Pros:
Provides keyword density results
Gives the common words used on the page
Accurate word count
Cons:
No plagiarism checker
No spelling and grammar checker
15. Moz Pro
Unlike other tools that usually focus on Google and Bing, Moz Pro also provides the data on other search engines such as Yahoo!. So this is ideal for those who want to track other rankings on other search engines.
You'll also have access to their research tool and performance metrics. Moz Pro can be used by both beginners and professionals in the industry.
There are tons of instructional materials available via Moz Academy for users to get more familiar with the tool.
Review
Moz Pro can be the solution you need if you want to track your site's performance over other search engines. It is highly comparable to SEMRush and Ahrefs as it offers comprehensive tools for your SEO needs.
However, tracking competitors' ranking is limited to three. That means you'll have to do multiple research if you are checking more than three web pages.
Pros:
Track ranking on multiple search engines
Insights on traffic changes
Improve backlinks quality
Cons:
Limited to tracking three competitors
Navigation can be difficult for beginners
Ensuring Your Best SEO Performance
Making sure that your site's overall performance is essential. But things could get out of hand any moment.
Your site's ranking can drop, but it can also increase. You may need to use more than one tool as other tools focus on technical SEO, while others focus more on the content side.
There are a lot of tools that you can use. The ones mentioned above are our recommendations because of their efficiency and features. You can also use other ones that you find.
The most important part is that your site gets the ranking you want, and you can achieve that by using SEO audit tools. So make sure to use the best SEO audit tool, and you'll surely have the best SEO performance.
Best SEO Audit Tool FAQs
Still unsure what SEO audit tool to use and why it can help your website? Here are answers to some of the most common and important questions to help you decide better:
1. What is the best SEO audit tool?
Depending on your target, many SEO audit tools can be considered the best. But we think that SEMRush is the best one as it offers an all-in-one tool.
This means aside from auditing, you can use other tools that can help you improve your website's performance and gain more organic traffic.
2. Are SEO audit tools useful?
Yes! SEO audit tools can help you improve your site's ranking and elevate its overall performance. You'll be able to identify issues that were overlooked and avoid penalties.
Also, You can compare your site to your competitors. It will help you create effective strategies to boost your site's traffic.
3. Which SEO tool is most accurate?
If you aim for accuracy in the data, Google Search Console is a perfect choice. The data you'll get is 100% accurate because it comes from Google itself.
Plus, the results are real-time, making the data more credible.
4. Is SEMrush free?
No. SEMRush starts at $119.95 monthly (pro version). It also has the Guru and Business versions, available at $229.95 monthly and $449.95 monthly, respectively.
However, you can enjoy a 14-day free trial to test the features. Once you've entered your card after the trial, you'll automatically get charged with your chosen version.
5. What are the 3 types of audits?
Technical SEO, On-page SEO, and Off-page SEO.
Technical SEO refers to the back-end, mainly HTML and Meta tags. On the other hand, on-page SEO refers to the content itself, including the articles and the images used.
But for, off-page SEO, focuses on backlinking and external links, mainly outside your webpage.
6. How do you analyze SEO performance?
There are many factors to measure SEO performance. Keyword ranking, organic traffic, and SERP visibility are the most common ones.
Page speed and conversion rates are also essential to analyzing SEO performance.
Understanding each of them requires time. And to make it more efficient, using SEO audit tools can help.
Some tools focus only on one factor, while others use multiple ones. If you want your site to improve its overall performance, SEO tools can definitely help.
7. How do I run an SEO audit?
An SEO audit can be a long process if you are unfamiliar with what you are doing or still are a beginner. One of the best ways is to create an SEO checklist consisting of technical, on-site, and off-site SEO.
You have to understand your competitor, so checking their site content is essential. Checking whether it's mobile-friendly is highly recommended.
And make sure that it follows the SEO standards to avoid penalties.