Social media marketing is taking the internet by storm with 3.96 billion users worldwide. Even so, email marketing remains a crucial strategy for small and big businesses alike.
In fact, email marketing is touted to be one of the most cost-effective messaging channels, giving you a return of $36 for every one dollar spent. Thus, if you want to generate more sales and grow your business, make sure your marketing strategy involves emails.
When it comes to email marketing, two of the leading platforms today are SendGrid vs Mailchimp. Which of these two options is the better choice? Let's find out.
SendGrid vs Mailchimp: A Quick Comparison
Many platforms help you create email marketing campaigns, engage with your customers, and track the results. That said, among the top of this list is SendGrid and Mailchimp, which are highly effective in managing email marketing campaigns and generating leads.
Here's a head-to-head comparison of these two amazing platforms.
SendGrid
Mailchimp
What Is It?
An SMTP service provider that enables sending a large volume of emails with less time and effort
An email marketing platform designed for novice to advanced marketers
Comes with basic and advanced features, including a CRM and ad campaign creator to optimize your online store
What Is It For?
Creating personalized marketing and transactional messages while providing ways to boost your email deliverability rate
Creating marketing emails, automated messages, targeted ad campaigns, and landing pages
How Much Does It Cost?
Free Plan: $0Essentials: $14.95Pro: $89.95
Free Plan: $0
Essentials: $9.99
Standard: $14.99
Premium: $299
What Are Its Key Features?
Email deliverability tools
API service
Comprehensive email editor
Automation
Reporting
Third-party integrations
Contact management
User-friendly email editor
Mobile functionality
AutomationAnalytics
Pros
Advanced reporting and analytics
Automated email responders
Built-in CRM
In-app support tools
Detailed analytics
Advanced email deliverability
Customizable emails
Cons
Lacks segmentation capabilities
Basic autoresponders
No support for free plans
More expensive
Se
What Is SendGrid?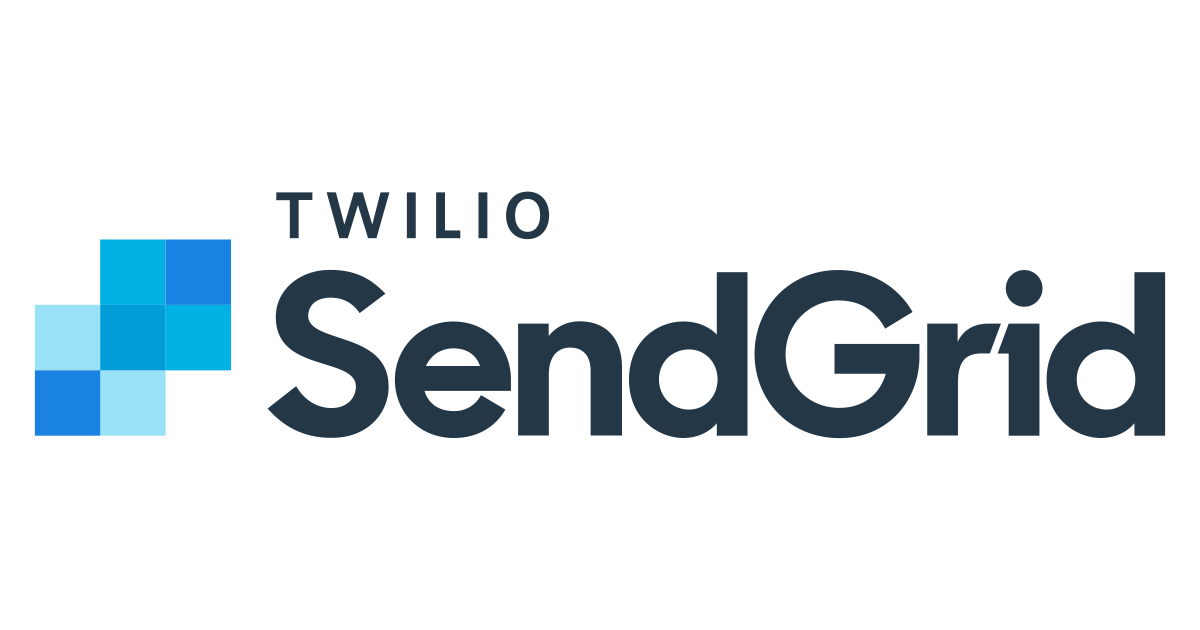 SendGrid is a Denver-based email marketing company established in 2009. A decade later in 2019, it was acquired by Twilio for $2 billion. Today, it remains one of the leading email marketing providers, making $122 million in sales.
It has its own APIs and processes over 45 billion emails each month. The platform is used by over 80,000 businesses, including Spotify, Uber, and Airbnb.
Who Is SendGrid For?
SendGrid makes an excellent choice for entrepreneurs and marketers who want to focus on email deliverability. If you want to ensure that your emails don't end up in your customers' spam folders, SendGrid is a great email marketing platform.
However, you might find the platform lacking in features like segmentation and automation. Also, it might not be for marketers looking to create highly customized and complex email campaigns.
What Is Mailchimp?
Mailchimp is an American marketing automation platform established in 2001. The platform was designed as a substitute for oversized, expensive email software used by businesses in the early 2000s.
Being one of the pioneering companies when it comes to email marketing, Mailchimp grew exponentially in its first few years in business. Today, the platform caters to over 11 million clients worldwide and a big audience of over four billion users.
Although Mailchimp is best known as the most popular email marketing platform, it has expanded to a full range of digital marketing, including social media management, landing page creation, and much more.
Who Is Mailchimp For?
Mailchimp makes an ideal email marketing software for all-around marketing. It's a great entry point for small businesses just getting started with email marketing and need an easy-to-use tool for their ad campaigns.
Over the years, the platform has incorporated other features like a website builder, CRM functionality, and domain hosting, which makes it a nice eCommerce platform. However, if you are a seasoned marketer and need more advanced marketing tools and features, you might need to look for something else.
Mailchimp vs SendGrid: Features
Let's get started with what these platforms can offer and how they can help you grow your business online.
SendGrid Features
SendGrid is focused on email deliverability. This means that the software ensures your emails end up in your customers' inboxes and not their spam folders.
The platform's features are a mixed bag. In addition to email deliverability, it also provides users with analytics, reporting functionality, contact management, and autoresponder features. Let's discuss each one in detail.
Email Deliverability
SendGrid's main selling point is its deliverability rate. As mentioned, email deliverability is the ability to deliver emails to your customers' inboxes so that they are likely to be read and not ignored.
Many factors affect an email's deliverability. These include bounce rates, delivery errors, spam issues, bulking, and more. SendGrid does well in helping users understand and improve the factors behind their deliverability.
Apart from that, the platform ensures that the emails you get are correct and active. They do this by employing an email validation functionality that detects if the email addresses are misspelled, inactive, or non-existent.
With SendGrid, you can receive all information about the emails you've sent, such as how many were delivered, how many were opened, marked as spam, and others.
Integrations
SendGrid also performs well on integrations. The platform offers a separate API service that utilizes webhooks so that you can use different solutions seamlessly.
Email Editor
Another selling point of SendGrid is its easy-to-use email editor. In the dashboard, you can choose an existing template and edit it to reflect your brand. For example, you can change the background color, text, or font, and add new elements like images, codes, links, buttons, and a lot more.
The platform has a drag-and-drop functionality that makes creating a newsletter or emails extremely easy. However, if you have the know-how, you can also code an email from scratch, as this capability is also supported by SendGrid.
As with any email creation software, you can check how the actual email will look when it reaches your customer's inbox through features like preview and email test. The email editor lets you check the validity of the links, buttons, and other embedded files, as well.
Automation
SendGrid lets you create your own automated series of emails. For example, once a customer signs up to your list, they can automatically receive a welcome email. This will then trigger more email marketing campaigns, depending on what you set.
Analytics
SendGrid does an exemplary job in terms of analytics. This email marketing software has a tool that allows you to gain granular insight into your customer behavior. For instance, you can track metrics like clicks, bounces, opens, spam, and unsubscribes.
More than that, SendGrid lets you dive deeper into more insights like the location, email provider, and device used by your customers to access your email. This gives you a better understanding of how you can connect with your audience. Moreover, you can categorize your emails based on categories and track performance per category.
Integrations
There is not an app that doesn't integrate with Mailchimp, which is probably why it's preferred by so many digital marketers and businesses.
Contact Management
Unfortunately, SendGrid's contact management capabilities are limited. You can only segment subscribers based on their location, such as the city and country. You can't segment them according to their purchase or browsing behavior.
On another note, you can search email addresses and create custom fields to collect more data.
Mailchimp Features
Mailchimp is a marketing automation platform that lets you create, send, and analyze emails and ad campaigns. It comes with a variety of helpful tools and features that make email marketing easier and more effective.
Email Editor
Like SendGrid, Mailchimp provides an even larger selection of email templates you can use for creating visually stunning newsletters and ad campaigns. The drag-and-drop functionality makes it easy to customize the design of your emails so that they reflect your branding.
When it comes to email templates, we can say that Mailchimp stands out in the crowd. The platform also comes with a form-building tool that lets you create pop-ups.
Another interesting feature of Mailchimp is the Inbox Preview, which lets you see how your emails will look across 40 types of screens, from mobile to desktop, web, and more. Unfortunately, you have to pay for this feature through the use of tokens, which we will discuss more later on.
Mobile Functionality
Mailchimp has a mobile app that allows you to craft and send marketing emails directly from your smartphone or tablet. Such a feature is available to both Android and iOS users.
Automation
Mailchimp offers some automaton features, although not so much as compared to other platforms. Like SendGrid, you can send out autoresponder notes for a variety of conditions. For example, you can generate an automated response when a customer abandons a cart or a greeting during their birthday.
Additionally, you can schedule an email to be sent when customers in a particular segment meet certain criteria. For instance, you can set a trigger campaign for customers who have recently purchased at least $100 to send them discount codes or coupons.
Moreover, you can schedule emails at specific time slots. Do note, however, that Mailchimp isn't sensitive to different time zones.
Analytics
Mailchimp has good analytics that allows you to measure email marketing campaigns. On the dashboard, you will see a section for "Predicted Demographics" to help figure out various segments in your mailing list. You can then use such data to create more targeted campaigns. 
Consequently, you can see how well a specific email or campaign performs in terms of deliverability, opens, and clicks.
While the simplicity of Mailchimp's analytics is a strong point, there's also a limiting factor. The reporting tool performs well when managing a single audience for your campaign. However, if you are dealing with multiple audiences, it can be problematic.
Another interesting feature of the Mailchimp analytics is the Product Recommendations. It uses purchase data from your online store to generate suggestions about products your email subscribers may like.
Mailchimp lets you include up to 10 product recommendations in your emails. Then, you will see how many sales you get from your email campaigns.
SendGrid vs Mailchimp Pricing
Aside from what they have to offer, it's also worth considering how much you have to shell out t enjoy such features. Now, let's talk about Mailchimp vs SendGrid pricing.
Mailchimp Pricing
Mailchimp has pretty affordable rates. In fact, you can get started for free. The free version comes with a marketing CRM, creative assistant, website builder, one domain, and forms and landing pages.
Of course, this package is limited. If you want to unlock the advanced features Mailchimp has on offer, you need to switch to a paid version. Mailchimp has three paid packages:
Standard
Priced at $17 per month, this package is intended for businesses and marketers who want to scale and save time with advanced automated features. It also comes with smart tools that help you create better content through the use of personalized product recommendations and send-time optimization.
Additionally, the Standard Option comes with multiple channels designed to promote and grow your brand through ad retargeting, social media marketing, and website and domain creation, among others.
The Standard package lets you store 500 to 50,000 contacts and send 5K to 500K emails monthly.
Essentials
This option starts at $11 per month. It's great for email-only senders who are after round-the-clock support. Here, you get everything from the free version, plus email and landing page templates, custom branding, a customer journey builder, A/B testing, and 24/7 email and chat support.
Under this plan, you can store 500 to 100,000 contacts and send 6K to 1.2 million emails per month.
Premium
For big businesses that need more customization, Mailchimp offers the Premium package, which costs $299 per month.
It includes everything in the Standard Package, along with multivariate testing, advanced segmentation, comparative reporting, priority support, unlimited seats, and role-based access. The Premium Plan includes 10,000 to 200,000 and 50K to three million monthly email sends.
Mailchimp's pricing structure works on a sliding scale, where the starting price depends on the minimum number of contacts and monthly sends. The amount you pray gradually increases as you reach the maximum number of contacts and emails sent.
To find out exactly how much you will spend, you will have to provide the figures on the Mailchimp website. Such a pricing structure has draws and drawbacks.
The drawback is that it isn't straightforward, so you don't get an actual rate until you choose how many contacts and email sends you will have. The advantage is that this pricing is more flexible. That's because it doesn't force you into a higher cost than what you really need.
SendGrid Pricing
Like Mailchimp, SendGrid also has a free plan that lets you send 100 emails per day. Aside from this, you can enjoy the following features:
APIs, Webhooks, and SMTP Relay
Delivery optimization
Dynamic template editor
Ticket support
Deliverability Insights
The Free Plan lets you store up to 2,000 contacts and send up to 6,000 emails per month. However, you can only create one sign-up form, and it doesn't have any automation or segmentation included.
If you want more features, SendGrid has three other packages to choose from: Essentials, Pro, and Premier. Similar to Mailchimp, SendGrid also has a sliding scale pricing structure, which means your actual fees will depend on your contact list and total emails sent. Here's what each of these plans offers.
Essentials
The Essentials package starts at $14.95 and includes all the tools in the free version, along with guaranteed response times on tickets and chat support. It supports up to 5,000 contacts and lets you send up to 40,000 emails every month before overages apply.
Pro
The Pro Package starts at $89.95 and allows up to 100,00 email sends per month before any overage applies. It also includes 2,500 email validations, a dedicated IP, sub-user management, and single sign-on (SSO).
Under this package, you can store up to 10,000 contacts.
Premier
This one has custom pricing, depending on your needs. It is the most expensive package of SendGrid and includes all the features from the Pro account, plus 5,000 email validations.
SendGrid and Mailchimp Alternatives
Aside from SendGrid and Mailchimp, there are many other providers of email marketing services worth looking into. Among the most popular are:
HubSpot
HubSpot is a growth platform that combines email and marketing automation with other tools. It has an in-built CRM that makes marketing a lot easier. It is a great alternative to Mailchimp and SendGrid if you are after advanced marketing and functionality.
With HubSpot, you can create detailed email campaigns and automated email sequences. The CRM allows you to personalize your campaigns on different segmentation criteria.
SendinBlue
This service is similar to Mailchimp, which means it can accommodate many aspects of marketing. You can do email drip campaigns, send SMS messages, create social media ads, and more. SendinBlue also has numerous segmentation options and plenty of SMS personalization options.
GetResponse 
GetResponse is another good alternative to SendGrid and Mailchimp that features a complete marketing service. It has many options as far as customization is concerned and provides a wide variety of features, including an email builder and landing page creator.
Moosend
Moosend is an affordable option to SendGrid and Mailchimp that supports unlimited emails without any restrictions. With this platform, you can segment your audience with any variation you could think of.
Moosend also comes with an automation builder that lets you preview your workflows. It makes an excellent choice for those who need a simple option but is on a tight budget.
Mailchimp vs SendGrid FAQs
1. Which is better SendGrid or Mailgun?
Mailgun is a SendGrid alternative that bills itself as the "email service for developers." Like SendGrid, it offers SMTP relay functionality and API integration options.
Both SendGrid and Mailgun share similar core functionality. For example, both of them are focused on email deliverability. However, each one caters to different types of users.
Mailgun is a great choice if your focus is on transactional emails and want a more flexible pricing model. However, if you run a small business and don't need to send too many emails, SendGrid is a better option.
2. Which is better SendinBlue or SendGrid?
Many marketers consider SendinBlue superior to SendGrid in many ways. Although SendGrid provides better email deliverability features, SendinBlue is an extensive digital email marketing platform with built-in tools for SMS marketing.
SendinBlue also has over 200 prebuilt email templates, whereas SendGrid only has 40. Plus, you can communicate with your customers via a live chatbox on your website in SendinBlue, a feature that SendGrid lacks.
3. What is an API key?
API stands for application programming interface, a code used to authenticate an application or user. It gives the application access to the features available in an email platform, such as manipulating templates, sending transactional emails, and enabling access to email metrics.
4. What are SendGrid's main uses?
SendGrid is an email marketing platform that lets you create high-quality emails. With all emails sent from the same platform, you can make your email marketing program more streamlined as it eliminates the need for pulling data from multiple places.
5. What are the disadvantages of Mailchimp?
The platform may not be a good option for users planning to have a subscription or membership site. While you can set up autoresponders, they will only work when someone on your list has subscribed from one of your forms.
Another drawback of Mailchimp is that it restricts you from sending out emails to only one list. You can customize your list, but you can't send it to multiple subscriber lists at once.
6. Who uses Mailchimp?
Mailchimp has over 11 million customers, including some of the world's most well-known companies, charities, and universities. It is also used by small businesses, local clubs, and organizations, thanks to its affordable pricing.
Mailchimp is an enterprise platform, though, so many would find that its functionality is best suited for smaller and mid-sized businesses.
7. Why is Mailchimp so popular?
Apart from being one of the oldest email marketing providers, Mailchimp branding is very approachable. It is something that anyone can use, from marketing newbies to veterans. Mailchimp makes it easy to get started with email design and the interface is extremely user-friendly.
SendGrid vs Mailchimp: Which Is Better?
In a choice between SendGrid vs Mailchimp, which one would you pick? Both are wonderful email marketing platforms targeted at small and medium businesses. However, overall, Mailchimp is better because aside from email functionality, it also features other tools and services for digital marketing.
Take note that choosing an email marketing provider depends on your needs. For instance, if you are more concerned with deliverability, you may go with SendGrid. If you want more flexibility in creating emails and ad campaigns, go with Mailchimp.
At this point, you already have a deeper idea about the capabilities, pricing, and drawbacks of Mailchimp vs SendGrid. Make sure to take into account factors like your target audience when deciding which platform to use for your business.