Around 332 million people use the Snapchat app to send photos, videos, text, and drawings to friends or family. However, not all of them know how to make money on Snapchat or that they can.
If you're one of the many users looking to monetize this wildly popular social media platform, you've come to the right place. We will outline different ways for you to earn serious money on Snapchat.
Just how "serious" are we talking here? In 2020, the company introduced Snapchat Spotlight in response to TikTok and Instagram Reels. It minted many new millionaires by paying top influential users and creators from daily pot monies amounting to one million.
Although the promotional activity has since tapered off, Snapchat still pays tens of millions per month to select users. So if you want a piece of this very big pie, we will show you how to do it.
However, before we get to this, let us first take a closer look at what Snapchat is.
A Quick Look at Snapchat
Snapchat is an app that lets people share or exchange pictures and videos, which is hardly unique. What makes it different is that these images disappear after viewing, making the experience fleeting but engaging.
You can make the Snapchat content that you send last between one and 10 seconds. After your friend has seen it, the app will delete it.
No other social media sites use this method, which offers several advantages. It ensures complete privacy since the recipient would not be able to share your content with other users. It also gives you the freedom to try many different things, from funny videos to weird images.
To use Snapchat, you must download it on your device and create an account. Once you have done this, you can start connecting with other Snapchat users.
Here are a few terms that you need to understand if you want to be a Snapchat pro:
Snaps
A snap is a photo or video that disappears after viewing. It is the main functionality of Snapchat.
Chat
Chat is a feature that lets you communicate with other Snapchat users individually or in groups. The app deletes the message after the recipient views it.
Stories
A story is a collection of Snaps that the intended recipient can access for 24 hours. After this, the app will automatically delete it. It is similar to what Facebook and Instagram have, although Snapchat was the first to come up with it.
Lenses
The Snapchat Lens uses AR technology to help you create 3D effects, transformations, and other elements you can add to your Snaps. It provides a whole new way to look at yourself and the world around you.
For instance, you can use Face Lenses to turn you or your friend into puppies, babies, or flower crown royalty. You can also bring characters to life using World Lenses.
It has an interesting feature where you can make something like the Eiffel Tower puke flowers. After adding some effects and stickers to your selfies, you can send them to your friends or family through stories.
Snapchat Filter
Filters are similar to Lenses, but instead of using Augmented Reality, it uses static design overlays. It can add color effects, show what you are doing, feature your Snap Map location, and more.
Snap Map
The Snap Map is an interactive feature that lets you share your current location with other users. You could also use it to find friends if they appear as a Bitmoji.
Snapchat Spotlight
As mentioned above, Spotlight is similar to TikTok and Instagram Reels. It focuses the limelight on some of the most interesting snaps without being selective about who created them.
Right now, making Spotlight Snaps offers the best way for you to earn money on Snapchat. You get paid if you create viral videos that get a high number of views.
To create Snaps for Spotlight, take a photo or video, then select Spotlight at the top of the Send To screen. After this, click on the submit button.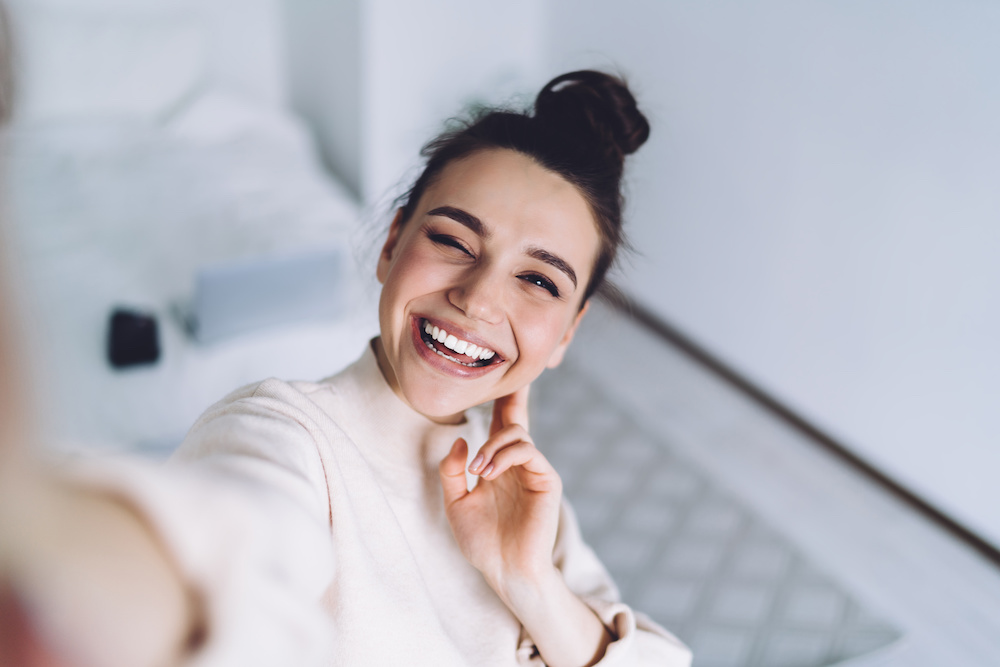 How to Make Money on Snapchat
Now that we have covered the basics, it's time to answer the million-dollar question: how to make money on Snapchat. There are several ways for you to do this, and we will outline each one for you.
1. Promote Products for Brands and Businesses
One of the simplest ways to monetize your Snapchat account is by promoting products or services for brands and businesses. This is a common practice called affiliate marketing.
What makes affiliate marketing a great way of making money online is it has a low barrier to entry. All you have to do is look for an affiliate program related to your niche and join it.
Some programs have no requirements for beginners, meaning you can join even if you still have a few followers. You can start right away and make money on Snapchat by earning commissions.
However, note that you will only get paid for the results of your efforts. It means that the commissions you earn will depend on the sales or leads you generate
Also, you must be mindful about what products or brands to promote. Why?
Promoting affiliate products that resonate with your Snapchat followers increases your chances of making a sale or generating high-quality leads. This leads to more commissions and higher revenue.
To promote products using your account, you need to post affiliate links. These links contain a unique user ID or Snapchat username made only for you.
Advertisers use them to keep track of the potential customers that you send their way.
You could also post the affiliate link on your website and send traffic to it using your Snapchat account.
2. Promote Your Own Products or Services
If you own or manage a business, you could use Snapchat to spread the word about it. However, you need to create a business profile for this, not a personal one.
The good thing about this approach is that you do not need to own a business with an existing supply chain. You can just start a dropshipping store online if you are a beginner.
All you have to do is pick a supplier, set up your online shop, and start selling. The supplier will take care of the inventory and ship the products for you.
Either way, promoting your own products or services on Snapchat is fairly similar to affiliate marketing. You can use the platform to send traffic to your website, where they can browse through your selection. It will allow you to get more buyers or clients.
If you're wondering how to make money selling pics on Snapchat, this is also the best way to do so, as you can consider it as a product.
3. Leverage Sponsored Posts
The hundreds of millions of active Snapchat users make it one of the world's most popular social media platforms. That presents an excellent opportunity for brands to reach their target audience.
The problem is that Snapchat is a tough nut to crack for many of these businesses. The good news is that you can bridge this gap for them and make some money while you are at it.
How? You can use the Snapchat lens studio to produce lenses that promote products or services for businesses.
Of course, you will get paid for this service, often with a flat fee.
It is a great marketing strategy that can help increase sales and enhance brand awareness. As a result, many companies are willing to pay good money for it.
What makes lenses effective as marketing tools is that they are fun and interesting. They are popular among people of all ages, allowing businesses to expand their reach.
4. Create Viral Content
Creating videos that go viral is easier said than done. There is no hard and fast rule to guide you to success.
In a few cases, some luck is involved. For instance, some videos are relatively simple but get a lot of views nonetheless.
It is important to remember these things because making viral videos remains one of the most gainful ways on how to make money on Snapchat Spotlight. It is not easy to do, but it is worth it.
If you manage to submit videos that any active Snapchat user will like, the platform will pay you directly. As mentioned earlier, this feature is called the Spotlight. If you create content that people really like, Snapchat will reward you for it.
To qualify for the Spotlight, you must meet the following criteria:
Submit a vertical video that has sound elements and is 60 seconds long
It must have a topic or theme that comes in the form of a hashtag.
It must be appropriate for viewers 13 years old and above.
The video must not be a promotional or sponsored Snap.
It must not be about alcohol or substance abuse, weapons, tobacco, or gambling.
There are many similarities between Snapchat Spotlight and other social media apps like TikTok.
However, Snapchat does not have a comments section where viewers can interact with you. Also, your Snapchat profile is private by default, although you can switch to public by changing the settings.
5. Create Geofilters for Your Brand or Business
Are you in the process of launching an online store or an event for your business? If so, you would need to create a lot of buzz for it so you can connect with many potential customers.
The good thing about Snapchat is that you can use it exactly for this purpose. It has geofilters, which are overlays that only users in specific areas can access.
There are two types of geofilters that you can use: community and on-demand. The community geofilter is a free geofilter suitable for parks, cities, neighborhoods, and even landmarks.
To submit a community geofilter, there are a few basic guidelines that you need to follow:
Provide a good description
Keep the content 1080px wide and 2340 px tall
Keep the file size below 300kb
Enable transparency and submit the file in PNG format
Place the key elements like text outside the buffer zone
On-demand geofilters are paid ads that businesses can use to enhance product and brand awareness in a particular location. To illustrate, restaurants can use it to promote specials, and new businesses can use it to promote their grand opening.
6. Create Snapchat Ads
With many followers and users, Snapchat is a great platform for placing ads. It has a high clickthrough rate or CTR—several times higher than those in some other social media platforms.
So if you have a business, use the platform's popularity to your advantage and create Snapchat ads.
Snap ads offer a great way to get the word out about your products or services. It is an effective strategy to integrate with your other promotional activities, increasing your chances of reaching your target audience.
A good way to implement this strategy is to create ads based on their demographics, interests, and behavior.
Another way to make your Snapchat ads more effective is by adding a call to action. Doing this will go a long way in encouraging many followers to visit your website, make a purchase, or do anything that profits your business.
7. Take Advantage of Story Takeovers
Once you have built a sizable following, you can try doing a story takeover to increase your income. A story takeover is when an influencer creates a Story using the brand's Snapchat account.
Plenty of companies today, from Vogue to Nickelodeon, invest a lot of money in this type of marketing strategy, and for a good reason.
If you have a lot of followers, doing a takeover puts a lot more fresh eyes on a brand if you "take over" it. It also diversifies the company's target audience, which is important if they are launching new products or services. Finally, a takeover can enhance the personal side of a business.
In return for your services, businesses will pay you a certain amount.
8. Post on Other Popular Stories
Another way to make money on Snapchat is to add snaps to other stories. These can be posts about popular events with tons of followers, like music festivals.
In doing this, you can reach a broader range of audience and increase your own number of followers. It can also help you draw more traffic since you would be connecting with many potential visitors.
9. Seek Sponsorship Deals
If you want to make money on Snapchat, you must first know how to draw a lot of followers. With enough fans, brands will offer you sponsorship deals to promote their products and services.
There are two ways to land a gig, like working directly for brands. One is by seeking them out directly, and the other is by hiring a social media manager to arrange the deals for you.
Either way, you would need a lot of followers so companies will see the advantage of offering you a deal.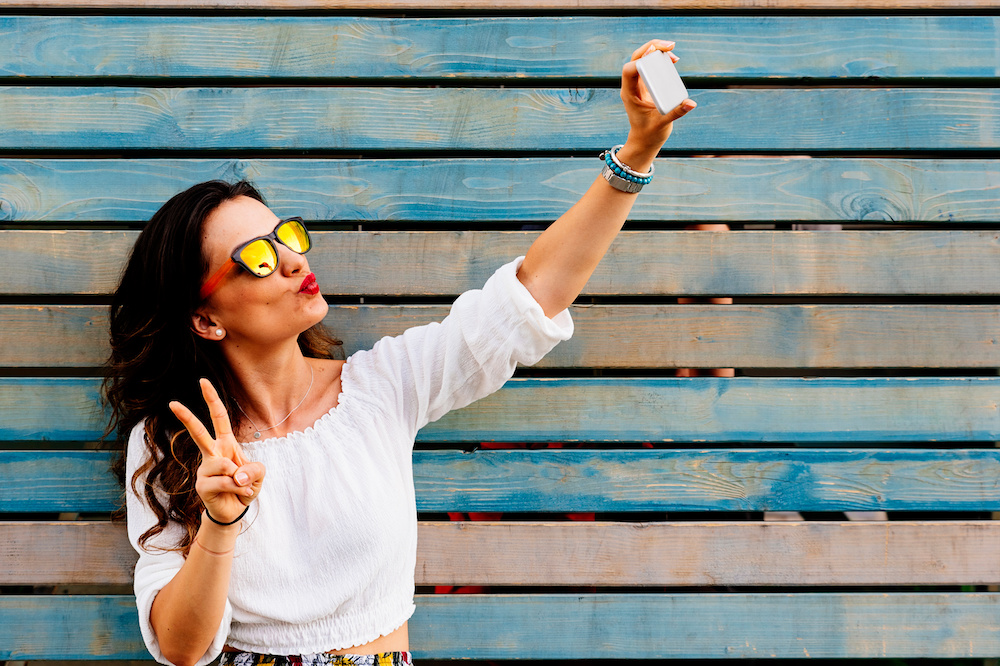 How to Get the Most Most Money from Snapchat
There is no proven formula that would make you an instant success on Snapchat. That said, there are ways to tip the scales in your favor.
Create Enganging Content
We have mentioned in passing that creating engaging content that would likely go viral is a good place to start. Of course, it is not as easy as it sounds, and you would also need some luck to come up with something that would blow up your Snapchat account.
However, it remains one of the most lucrative ways of making money online.
Grow Your Follower Base
If you do not come up with a viral video, don't worry. It does not automatically mean you would not make any money from Snapchat.
Just keep on growing your follower base, and you will find plenty of ways to monetize your account.
One way to attract more fans is to produce original content consistently. It will help you stand out from millions of other users vying for the attention of the same people.
Make sure you use the appropriate hashtags that represent your content and attract attention simultaneously.
Another thing that you can do is to reach out to other platforms. Use your other social media accounts to encourage other people to follow you on their Snapchat accounts if they have one.
You could also try using your Snapcode to entice people on your friends list to follow you or try learning from other Snapchat users. You can even explore ways to collaborate with them and expand your own network.
Other than these strategies, there are proven ways to grow your Snapchat following.
First is by adding your contacts from your address book. If Snapchat finds their phone numbers in the app, it will automatically add them as your Snapchatters. They will also get a message suggesting that they follow you back.
Another way to gain more followers and earn more money on Snapchat is to add your email subscribers. This strategy is very helpful if you are also an affiliate marketer with an extensive email list.
If you have a website, you could also use it to promote your Snapchat account. On the flip side, you could encourage your Snapchat followers to visit your website.
Why Snapchat Is a Great Source of Extra Income
Like other social media platforms, you can make money on Snapchat, but what makes it different?
One is that it offers a more engaging way to connect with other people. On other platforms, you would have to grind non-stop to grow your audience. Snapchat makes it more fun.
You can send Snaps quickly with a few clicks and encourage others to do the same, making the exchange more interactive.
Another reason Snapchat offers a great source of additional revenue is that you can quickly grow your following on it.
Many Snapchat users are between the age of 18 and 24. If you manage to find out what they are interested in, you could attract 39% of people on this platform.
Just remember that when running your Snapchat account, avoid using automation tools. These tools can make your life easier, but the content they create lacks personality and does not appear natural.
As a result, your images and videos would not be relatable to your target audience.
Also, try to provide genuine value to other users by helping them meet their needs. For instance, you can offer helpful tips and insights along with your Snaps to build trust between you and your followers.
How to Make Money on Snapchat the Right Way
Snapchat offers many ways for you to make some money. Spotlight is one good example, although you could also try affiliate marketing, pursue sponsorship deals, and more.
Note that whatever path you take, you need to lay the groundwork by amassing many followers. It is the best way to gain the trust of Snapchat and various brands that working with you would be mutually beneficial.
FAQs About How to Make Money on Snapchat
1. Can you get paid for Snapchat?
Yes, you can get paid directly by Snapchat through a feature called Spotlight. It focuses on videos that gain a high number of views. You could also make money by landing sponsorship deals or promoting products.
2. Does Snapchat pay for streaks?
No, Snapchat does not pay for streaks. However, it offers rewards in the form of higher Snapchat scores. You also get special emojis proving that you are currently on a streak.
3. Does Snapchat pay you for views?
No, Snapchat does not pay its users for the views that their content generates. However, you can submit your videos for the Snapshot Spotlight and get the chance to make money.
4. How many views do you need to get paid on Spotlight?
There is no fixed number of views for you to get paid on Spotlight. However, as your videos trend, you will receive Snap Crystals, which will determine how much you earn.
5. Does Snapchat pay you for filters?
No, Snapchat does not pay its users for filters, but you can use them as a service to businesses. This way, you can earn some money.
6. What is Snapchat Premium?
Snapchat Premium is just like a regular Snapchat account, except that it charges users in exchange for access. If you are wondering how to make money on Snapchat Premium, you can do this through subscriptions and one-off tips.