Now more than ever, people from different industries use the internet as a medium for learning. Teachers and creators are no exception, as they constantly search for new avenues for sharing new ideas, practices, and specialties.
If you're a course creator, chances are you've heard about Teachable and Kajabi. When it comes to online course creation, both platforms bring a lot to the table in different ways.
If choosing an online course platform comes down to Kajabi vs Teachable, knowing what the right tool for you is can be a bit tricky. We aim to make it easier by comparing Teachable vs Kajabi in terms of main purpose, pros, and cons, among other key comparison points.
What Is an Online Course Creation Platform?
An online course platform is a program package that provides developers with a set of features and tools for creating and distributing online courses.
Building your own foundation to deliver a web-based course is undoubtedly pricey, time-consuming, and unsustainable without the backing of a large team. When you choose a course creation tool, you are giving yourself more time to focus on the most important matters: your team and your content.
Before we compare Teachable vs Kajabi, let's have a look at the main characteristics to look for in an online course platform.
What Should You Look for in an Online Course Platform?
If you've done your research on course platforms, you may have found out that there is no shortage of them. Many of these tools provide slightly different variations of similar features.
Below, we narrow down the main considerations for choosing course creation platforms in general. A top-performing platform should have the following in-store:
Content creation tools that are simple and easy to use
The means to create an online community and online program where you and your members can interact in a variety of ways
Customizable systems that provide you with tons of options and make it easier to try new things
Keeps everything simple and easy to put into practice
Keep in mind that the main reason for using a course platform is to make creating and going over your list simpler and easier. The main features of these tools ensure that more space and time is invested in the members of your team as well as your content.
Kajabi vs Teachable: A Quick Comparison
Now that you know what to keep an eye out for when picking out course creation tools in general, let's have a look at Teachable vs Kajabi.
| | | |
| --- | --- | --- |
| Key Comparison Points | Kajabi | Teachable |
| Type | Premium | Freemium |
| Pricing | Starts at $119 per month | Starts at $29 per month |
| Transaction Fees | 0 percent transaction fee | $1 plus 10 percent on the free plan$5 per transaction on the basic plan |
| Trial | 14-day free trial | 14-day free trial |
| Mobile App Experience | Works for both iOS and Android | Works only for iOS |
| Communities | Comes with community feature | Lacking dedicated community feature but has a comments feature |
| Quizzes and Evaluations | Lets you create assessments and grade them automatically | Has built-in quiz feature |
| Coupons | Select from single or bulk coupon codes | Set single-course or store-wide coupons |
| Course Compliance | Lock category until lecture is completed | Wide range of options, including enforced graded quiz, lecture order, and video watching |
| Certification | No in-built certification | Numerous certificate templates, including feature for creating own coded certificates |
Kajabi vs Teachable: What Are These Platforms?
Before we pit these two platforms against one another, it's important to know more about each. As mentioned previously, there are numerous platforms available, but they focus on different aspects of course creation.
Ready to find out what online course platform suits you better? Let's get to know more about each platform and what you can expect from them.
What Is Kajabi?
Kajabi is great if you want to create and sell online courses. Manufacturers of the platform believe that users should be given the tools to not only create high-quality online courses but also to promote them.
As a result, Kajabi devotes a significant amount of resources to its email, landing page, and sales capabilities. Creators can then employ these features to increase the number of people who see their work.
What Is Teachable?
Teachable distinguishes itself from Kajabi by putting emphasis on customization and bringing a streamlined approach to managing online course plans. It has gained prominence as a result of its impressive tools, such as its "power supervisor," which allows creators to generate audiovisual material.
The most common content that Teachable creators focus on are live coaching sessions, lectures, presentations, and surveys that people can relate to.
Kajabi vs Teachable: An In-Depth Look Into Kajabi
Kajabi is an all-in-one platform for online businesses. It has a course platform feature that permits you to construct an online course, build a website, make landing pages, send out marketing campaigns, and deal with your lists and contacts all in one location.
The reason why Kajabi is so well-known is that it doesn't require another kind of software to keep your business running well. Everything is incorporated well and works seamlessly together. Regardless of technical or coding knowledge, Kajabi permits anybody to establish a profitable business online without question.
The Email Marketing Expert
The Kajabi platform incorporates email marketing within its program. It makes it very simple to send an email message out to your crowd without switching platforms or attempting to integrate two distinct bits of software together.
The email system is incredibly flexible and has tons of modification possibilities. Moreover, Kajabi's responsive email templates allow you to create a great-looking email campaign in minutes.
Once your list is set, you can construct automated email sequences to nurture it, as well as tag subscribers and make comments on their customer profiles to ensure they always get the correct information at the right time.
Your online business can expand on autopilot while you focus on other aspects of the business by automating and optimizing marketing initiatives. Campaigns can be customized to provide the best experience for your subscribers, and triggers can be set up to guarantee that campaigns are sent at the optimal time to maximize conversion.
An Efficient Web Page Builder
You won't need a separate platform to develop your website with Kajabi. It's an all in one solution to site building that allows you to manage your entire business from one spot. You can use Kajabi to construct landing pages and sales funnels for your business in addition to websites, so there's no need to pay for separate software like Leadpages or Clickfunnels.
You can build pages in a breeze using Kajabi — basically select a layout from their layout collection and tweak it with your own branding, content, and photos. When you're all set to distribute your pages, one click is all it takes for the pages to be incorporated across your website.
You may create and sell courses, memberships, and high-tech products using Kajabi. The tool provides remarkable convenience for beginners in particular, and you can choose to move your own content to one of the premade layouts or build your own site from scratch should you so desire.
With regards to collecting payments for your items and courses, Kajabi simplifies the process by integrating with payment gateways like PayPal and Stripe seamlessly. You have the option to make a one-time-payment or recurring payments in case you are in the business of selling memberships and subscriptions.
Likewise, you will have the choice to add 'single tick' upsells at the checkout page to increase your income.
A Sharp Performance Tracker
The analytics feature in Kajabi gives you a good look into your business' performance so you can put in the necessary for optimizing business processes and needs. You can read the reports easily, track the advancement of your clients, and view forecast reports to acquire a full overview of how you are performing online.
A mobile app has been recently launched by Kajabi, so products and courses can be viewed by customers on the go through their tablets or mobile phones.
If you have issues with the platform, a round-the-clock customer service support team is there to see to your needs. There is also an active community of customers who are ready to respond to any inquiries and help out.
Furthermore, you can rely on 'Kajabi University,' which is stuffed with course videos to assist you with learning, growing your business, and benefiting from the software's full potential.
Kajabi Key Features:
Platform for email marketing
Automated platform for marketing (Kajabi automation)
Websites
Design and sell online courses
Pipelines
Digital product selling
Sell subscriptions
Communities
Tagging and lead tracking
Payments
Reports and analytics
Events and webinars
Mobile app
Surveys and quizzes
Template library
Affiliate program platforms (marketing and affiliate links)
Transaction fees (0 percent)
Kajabi Pros:
Kajabi comes with built-in email marketing. With this, you can easily compose beautiful messages and automated campaigns without having to use any additional software.
With Kajabi's page builder, you can create a point of arrival and deal channels (deals page) for your items.
Add labels to your prospects' and clients' profiles. Also, it's possible to write notes on their profiles to allow you to send more targeted email campaigns.
Create online courses with tests and evaluations to grade your students after each course ends.
Create an enrollment page with the option to drip feed the material over time.
Build powerful websites, marketing funnels, and pages by utilizing the extensive layout library provided and tweaking them to best suit your branding.
You won't have to pay transaction fees on your product sales or course.
Kajabi Cons:
The biggest disadvantage of Kajabi is its expensive cost. Kajabi doesn't provide a free plan.
The Basic Plan includes a number of marketing restrictions, such as displaying the Kajabi branding on your pages, courses, and items.
Also, the Basic Plan does not enable you to sell through affiliates, so you need to apply directly for the growth plan if it is a requirement for you.
Kajabi vs Teachable: An In-Depth Look Into Teachable
Teachable is one of the most widely used and trusted online course platforms. It has tens of thousands of teachers and more than 20 million students using it around the world.
Where does it stand out in particular?
The Platform for Beginners
The actual platform is straightforward to use, regardless of whether or not you are a newbie. What's more, it offers all you need for making and selling courses to create something that looks perfect and is simple to navigate.
You can set everything up with only a couple of clicks. As a result, you will acquire all the necessary instruments for marketing and offering your courses across the globe.
The Teachable course platform lets you get started for free, and you won't even need to provide your credit card info. All you have to do is sign up using your email address, making it the ideal solution for anyone looking to get their feet wet with course creation.
An All-Purpose Tool for Web Creation
By integrating audio, sound, introductions, photographs, and text, you can easily convey your content and make your school as engaging as possible. You may also include tests at the end of every course to help your students see and track their progress with online learning.
Teachable can be utilized in conjunction with your current website. Alternatively, you can develop all of your pages on Teachable and keep them in one location. The page builder has a simple drag-and-drop interface that makes creating stunning pages that complement your existing website's identity a breeze.
The courses and pages you make on Teachable are 100 percent responsive and, thus, will look perfect on any gadget. Whether your understudies use a laptop, desktop, iPad, or smartphone, the experience they get will be incredible.
Even though no coding experience is required to utilize Teachable, you can do more complex customizations if you are technically inclined, which should make code access easier.
The Student Evaluator
Quizzes, course completion certificates, and course compliance to guarantee your students don't have any lectures are just a few of the marketing feature design options available to help your students get the most out of their course. You can also use Google forms (opt-in forms) and surveys to get feedback from your students and enhance your courses.
You may use the list segmentation function to send customized emails to your students. This permits you to segment and tags your lists by as many classifications as you desire, such as completion, enrollment for a new course, and a lot more.
Affiliate marketing (affiliate programs), coupons, and entirely configurable sales pages are just a few of the tools available to cater to the expansion of your online course business. Also, you will get access to extensive pricing options, such as one-time payments, payment plans, and subscriptions, as well as the ability to accept payments via Stripe and PayPal.
Affiliate Programs, Email Marketing, and Reports for Business Expansion
Affiliate programs are terrific ways to help your business expand. They are like having your own sales and marketing team, only you won't have to pay them until they make a sale. Teachable will figure out exactly how much your affiliates are owed and pay them for you automatically to ease the burden on your end.
You can also use Zapier to connect your school to your preferred marketing platforms like MailChimp and ActiveCampaign, as well as any other tools you choose to employ.
A full reporting dashboard is offered to assist you in gaining crucial business insights. With first and last touch attribution, you can learn where your students first heard about you and which efforts were the most effective. Reports on your course completion rates, student account type, and revenue are also available.
Teachable Key Features:
Multimedia lectures
Website builder
Pages that are fully responsive
Power editor's advanced customizations
Free domain you can use on your own
Quizzes
Certificates of completion
Course compliance
Student feedback
Zapier-based integrations (e.g., several third-party software options)
Promotions and coupons
Segmentation of student list
Affiliate program (affiliate marketing functionality)
Options for advanced pricing
Stripe and PayPal to support international payments
Analytics and reporting
SSL Certificate
Teachable Pros:
Teachable offers a plan that's completely free. This way, you can give it a shot before deciding whether or not to move up to a paid subscription.
Even Teachable's paid plans are relatively affordable options, making the tool accessible to everyone in general.
The course structure is easy to figure out for learners and is 100 percent responsive. As a result, it should look amazing from any viewport.
Quizzes may be included in your courses to keep students engaged and boost their online learning significantly.
Makes sure that your students finish each course before moving along to the next to ensure course compliance
Extremely simple to utilize, so it is an extraordinary choice for both beginners and seasoned users.
If you have more than one course or item to sell, you can combine them together to increase your revenue.
To scale your online business, you can sell your items and courses through affiliates across all paid (premium) plans.
Even the free plan allows you to create an unlimited number of course builds!
Teachable Cons:
Does not have an email marketing system or marketing programs but interacts with the majority of popular products via Zapier.
This means you can directly connect your preferred email marketing campaign to spread your course content.
Imposes costs on the Basic and free plans, so you will have to incorporate that into the cost of your programs. Despite this, it operates competitively with many other e-learning platforms.
How To Choose Between Kajabi vs Teachable
Having a set of specific criteria for evaluating an online course platform will assist you in determining which one is best for you. We've compiled a list of three crucial elements that every creative should consider when selecting a platform.
1. Features and Customization
On the surface, there are a number of similarities between Kajabi vs Teachable. Studying how the platforms handle customization gives you a good idea of the kind of experience you will have with the platform.
Why? That's because being able to experiment with your content will set your online course apart from the competition.
Customization and features provide you with new options to encourage engagement among users. It's excellent to have features like surveys, discussion boards, live and recorded video, Q&As, direct messaging, and subgroups.
2. Monetization
It is also crucial to have effective methods for monetizing the online course you produce. A key part of monetizing is giving your members a variety of ways to pay for the content they want.
Offering several payment options for your online program (annual, monthly, and one-time cost) or even additional resources for a fee, such as one-on-one time, are examples of this.
However, the most critical factor is that your members shouldn't have anything barring them from paying for your program. From start to finish, it should be a basic and straightforward procedure.
3. Mobile App Experience
We live in a time where having your material available on the web and on mobile devices is essential. Your users should be able to take your online program from anywhere. As such, choosing a platform that has a mobile app should be a prime consideration.
What for? That's because it makes your online course simpler, and the simpler the course, the more engaged your students become. Aside from that, you also have a good chance of gaining their loyalty.
There are countless ways to assess Teachable vs Kajabi, but the qualities we've chosen are the most significant. Now that all preparations have been made, are we now ready for this battle to commence? Surely then, we can help you decide whether to use Teachable vs Kajabi to create your online course.
Kajabi vs Teachable: Features and Customization
It is critical to have a versatile set of tools for creating content for your online course. This way, you can better respond to your members' demands as you learn their preferences. In the initial round, we will look at whichever of the two platforms allows you to do more experimenting and customizing when creating your content.
Kajabi
Kajabi offers a diverse selection of customization tools. One of their main selling points is their ability to reduce the number of integrations required.
Rather than rely on four or five separate platforms to manage emails, analytics, online course design, and sales, you can use the native functionalities of Kajabi to manage everything from one place.
If you want to be more experimental with your material, Kajabi's customization may miss the mark. Several of their functions revolve around establishing automated online courses with quizzes and pre-recorded videos. This may be beneficial to certain people, but it can also eliminate many of the community-building components of a "live" online course.
Teachable
Teachable users have access to a wide range of tools and customization possibilities. You will have advanced editing software for live coaching and video lectures at your disposal when you create your online course.
In addition, you get good quizzing options and a slew of other third-party integrations. Other essential features include unlimited video bandwidth, unlimited students (the number of students you can have on some platforms is limited), and a limitless number of online programs. You can also create unlimited courses using this tool.
On the other hand, Teachable falls short when it comes to community-building features. We consider the power of community essential to take your online course to the next level. You can create top-notch content, sure. However, if you don't have a strong community of people who can talk about it, it won't be of any use.
Kajabi vs Teachable: Monetization
Next on the agenda when it comes to online course platforms is money, specifically how they make money. What tools does the platform offer for charging members for your content?
Offering numerous options for members to pay for items isn't the only way to monetize. It is also about making the process of paying for your content as simple and as hassle-free as possible. Which of the two makes payments a breeze?
Kajabi
Kajabi provides a wide range of monetization solutions for content providers who want to charge for their work. Your courses online can be paid for up front, monthly, or annually, or they could be absolutely free.
Kajabi also lets you provide an option for making recurring payments via subscription models.
That said, sales and marketing functionalities are where Kajabi truly stands out. These tools offer comprehensive sales reporting and analytics, email marketing, simple landing page layouts, and affiliate networks, among many other useful items and information.
Teachable
Teachable built their system with a lot of monetization alternatives for users to choose from. To encourage new members, you can develop attractive sales pages and landing sites. Subscription models, memberships, one-time purchases, and even course bundles are all possibilities.
Teachable also provides creators with data to help them better understand their audience and the types of material most effective for their course. Teachable lets you appoint members to leadership roles and even compensate them for their efforts as of the latest updates. This is another of the tool's unique features.
Kajabi vs Teachable: Mobile App Experience
Many of your potential recruits have hectic schedules and are not always stationed in front of their computers. Hence, choosing an online course platform that would be accessible via various mobile viewports such as smartphones, tablets, and laptops is a major plus.
Kajabi
Kajabi offers a mobile app for both Android and iOS, which is a wonder because that makes your course accessible to practically all of your subscribers. Their app focuses on providing you with a variety of push alerts to instantly notify your users of new developments in your online course.
You can dive straight into the game and engage with your online course participants' posts using the app. On the member side, anyone who is presently registered to take your course can use the app to access it, watch videos, take tests, and download resources for offline usage.
Teachable
Teachable has introduced an iOS-only version of its mobile app recently. While it's great that they've joined the party, the app isn't intended to be the primary means by which members interact with the online course content.
Mobile experience is not big on Teachable's list of priorities and, thus, a significant flaw in their platform.
You want your users to be able to interact with your material regardless of where they are. So, choosing an online course platform with native support applications will help you stay ahead of the pack and give your learners more opportunities to interact with your content.
Teachable vs Kajabi: Pricing
When it comes to picking an LMS, price is undoubtedly one of the most crucial, and sometimes the first, considerations for aspiring course authors. Of course, it's understandable that a program will only be able to assist you up to the plan that suits your budget.
If you can't afford any of the existing plans, you may want to look elsewhere, for now, at least.  So, how do these two-course creation giants stack up when it comes to pricing? Let's have a look.
Kajabi
Kajabi has three different plan offerings: Basic, Growth, and Pro. There are no transaction payments on any of the plans.
When invoiced annually, the Basic Plan is $119 per month and involves three products, three unlimited landing page builder options, pipelines, unlimited marketing emails, 10,000 contacts, one website, one admin user, and 1,000 active members.
This subscription package includes automatic processes, the ability to remove the Kajabi branding from your presentation, access to the affiliate network, and access to the code editor, which is highly useful.
When invoiced annually, the Pro Plan costs $319 per month and contains limitless landing pages, 2,000,000 marketing emails, 100 items, 100 pipelines, 100,000 contacts, three websites, and up to 25 admin users and 20,000 active members.
Kajabi doesn't have a free plan, but it has a 14-day free trial where you can try the program out free of charge to see if it works.
Teachable
Teachable offers three premium plans: Basic, Business, and Professional, as well as a free option. All options, including the free one, provide unlimited courses, unlimited bandwidth, unlimited hosting, email help (customer service), lecture comments, simple quizzes, student management, and quick rewards monthly.
All courses are part of the free plan, including a 10-student accommodation for each course and one admin-level user. The paid courses under this plan charge $1 plus a 10 percent transaction fee (your free courses do not require payment).
The Basic Plan is $29 per month and is payable annually. It includes everything from the free plan plus a custom domain and an integrated affiliate program to an integrated email marketing system.
This system features unlimited students, coupon codes, drip content, third-party integrations, and two admin-level users. In addition, all of your paid courses will be charged a five percent fee under this plan.
The Professional Plan is $79 per month and is payable annually. It has everything the basic package has and more.
These include graded quizzes, course completion certificates, course compliance, comprehensive programmer customization, advanced reports, an unbranded website, plus live chat assistance (customer service). There are no fees for premium courses under this plan, and you can have up to five admin-level users.
When invoiced annually, the Business Plan costs $399 per month. It includes everything within the Professional Plan plus custom user roles and the ability to bulk-import students. Premium courses come at no cost, and you can have as many as 100 admin-level users.
You can sign up for the Teachable free plan to test the waters. No credit card information is required, which is always a good thing.
Kajabi vs Teachable: Course Setup
Another notable difference between these two is the course setup. Teachable is a wiser alternative for first-time course makers, but Kajabi is excellent for seasoned course creators.
Many of the accessories are nice, but what you have to figure out is if you need them. Let's have a look at how each platform is set up.
Kajabi
Kajabi allows you to create a full website, including a blog that is full of customizable options. Your website and lessons can be tweaked to create the design you have in mind.
Whether you've dabbled in course creation before or are quite experienced with it, chances are you will find this tool's sophisticated features incredibly helpful. In contrast, the complex features can be a bit scary for first-timers to take on.
Here's a glimpse at how to make a basic course:
Step 1: Give your course a name.
Step 2: Examine the course dashboard.
Step 3: To add media and other course data, open each lesson.
Step 4: Now it's time to make your first offer!
Step 5: Create your marketing strategy. Your course is now complete!
You will find that Kajabi has more comprehensive marketing capabilities than Teachable. Even pipeline creation and email marketing are supported by the platform.
Teachable
Unlike Kajabi, Teachable is ideal for amateur course creators or busy entrepreneurs who don't have the time to master a series of new technologies. The setup is simple to comprehend and easy to use. Its site builder will help you produce top-notch results without having to follow anything too complicated.
Here's what you should do:
Step 1: Give your school a name.
Step 2: Inform them about yourself and your courses.
Step 3: Start constructing your course after watching the tutorials.
Step 4: Make your own course.
Step 5: Add your course materials. Now your course is ready to go live!
Pro tip: We strongly advise you to view the tutorial videos. They are simple to follow and will save you a lot of time researching.
Kajabi vs Teachable: Integrations
There are tons of solutions available to help expand and streamline your online business right from the get-go. If you're an entrepreneur selling products (including online courses) digitally, you may have taken advantage of some of them.
However, software platforms might be difficult to use. Their main goal isn't to integrate with other platforms but to achieve their core objective using the tool alone. That works with most tools. However, it doesn't mean integrations are essential in some platforms as it happens to be in Teachable and Kajabi.
So, how do you integrate the different resources into these online course creation platforms? The answer: implementations. They make it simple to integrate third-party apps to your online platform and have them work in sync.
Kajabi
Kajabi has everything you will need to start and maintain a business online. However, we understand that you could have some preferred third-party apps you aren't ready to give up just yet.
Kajabi has pre-configured integrations that offer you more control over how you want your business to grow and perform. Kajabi native built-in integrations include:
MailChimp
Google Analytics
Zapier
Segment
ActiveCampaign
AWeber
ConvertKit
Drip
ClickFunnels
Facebook Pixel
Teachable
Teachable comes with built-in integrations as well, albeit some are in beta and not available to all users. Teachable native built-in integrations:
SumoMe
Google Analytics
MailChimp
Segment
Zapier
ConvertKit
So, which platform is superior? It's not simply the numerous integrations that allow Kajabi to forge ahead in this department; it's the quality of the integrations and the ease with which they bring efficiency to your workflows. 
Kajabi's Facebook pixel integration, for example, allows you to track every site simply by entering your pixel ID.
To begin tracking your crowd using the Facebook pixel in Teachable, you need to copy the code and enter it into the code editor for all of the programs you wish to monitor. Not exactly the most practical method, right?
That's why Kajabi should be your choice when it comes to integrations. Kajabi features more built-in sales and marketing connectors than Teachable, including analytics, email marketing, and Facebook tracking.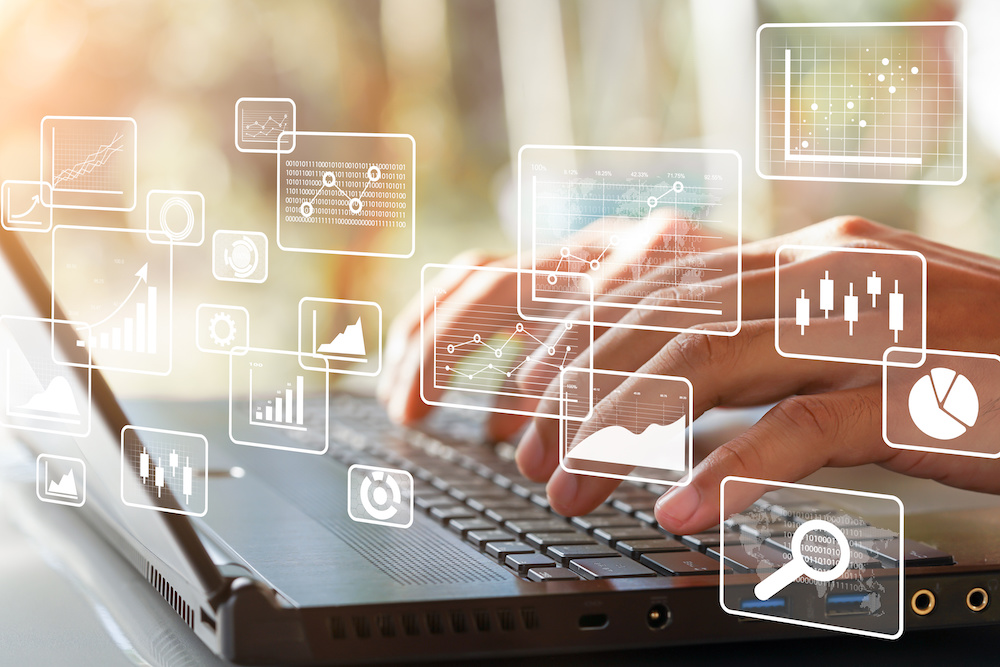 Kajabi vs Teachable: Reporting and Analytics
Keeping track of everything helps you make changes wherever necessary. How do these course creation platforms fare in this area?
Kajabi
You can see the average engagement, play rate, total plays, and a graphic graph of drop-off across the video itself with Kajabi. This makes it quite an exceptional tool as far as analytics and reporting are concerned.
You may also check how your customers are viewing your videos. Are they watching the films repeatedly or have they stopped?
You may view your sales report by going to the Analytics area of your website. For traffic and conversion tracking, both Kajabi and Teachable can be integrated with Google Analytics.
Teachable
Teachable features an excellent analytics and reporting system. There are various reports for each course, including Lecture Completion, Quiz Scores, Video Stats, and Leaderboards. You may also look at the completion rates of specific users on their profile pages.
You can see transactions, statements, a breakdown for a more detailed study, an upsells report (to see if your upselling is successful), and your fund reserves.
Teachable vs Kajabi both feature excellent analytics and reporting tools. However, Teachable includes extra indicators for course participation reports, such as course-level statistics. In terms of sales, both systems provide identical information.
Kajabi vs Teachable: Marketing
When it comes to marketing, both platforms provide excellent integrations and marketing tools. Let's look at some of these tools' marketing features.
Kajabi
To start, go to the "Offers" section and create an offer you plan on using as an upsell. Now select the offer you're looking to add an upsell that was created beforehand.
Teachable
You must include upselling capability in the "Thank You" page of the Teachable course page. The upsell offer will be pushed to your students once they have completed their payment.
Choose the course you want to provide and the pricing plan you want to pitch as an upsell when generating the upsell. This is a one-click upsell feature. Using Teachable, the payment is completed using the card details used previously.
Kajabi vs Teachable: Email Marketing
For many years, email marketing has proven itself effective in expanding a brand's reach and increasing sales. In fact, it shows no signs of stopping anytime soon. What does each platform have in store when it comes to email marketing?
Kajabi
Like Teachable, Kajabi has a Shape feature. Forms can be created and incorporated in Kajabi or any other website. People who fill out the form will be registered as users or subscribers, and you can tag them right away using the automation you set up.
You may plan any event or webinar inside Kajabi and send an email and notifications to your participants using the Events tool.
Teachable
Teachable has a decent set of fundamental email marketing options. You must go to the "Emails" section and write an email to your target market. You may also use the "Users" area to send emails to segregated students.
You will need to add the relevant criteria here, as well as the option to "Email students" inside that segment. There are a variety of filters to experiment on, so feel free to test them out.
That said, Teachable does make you miss out on some email marketing functionalities, like an email sequence. Still, you can use it to deliver a drip campaign to your members over time. You may also add triggers to each email, executed once the message is sent, opened, or clicked.
Kajabi vs Teachable: Automation
Where do Teachable and Kajabi differ in terms of automation? Let's explore more in this section.
Kajabi
Kajabi has an incredible set of automation features that set it apart from other course creation tools, Teachable included. Using this platform, you can add triggers and actions to:
Emails: You can specify what happens when recipients receive, open, or click the emails you send them.
Offers: Add actions here for when users make a payment, cancel membership, or have a successful or unsuccessful subscription.
Forms: When the form is submitted, you can add actions.
These are courses of action you can program in response to certain actions done on your website. For instance, you can program your site to send a promo code when a customer does something that indicates they could benefit from one.
In comparison to Teachable, Kajabi is a full-featured email marketing platform. Kajabi is the real frontrunner in this category because it is an all-in-one selling platform.
Teachable
Webhooks and integrations aside, Teachable doesn't have much to show for automation. It also lacks the email sequence functionality of its counterpart. On the plus side, it has Zapier and a much more powerful webhook system in place.
Teachable's automation tools are similar to Kajabi in that they both perform well when used correctly. The only thing is that you will need technical expertise to use Teachable email marketing functionalities.
Kajabi vs Teachable: Student Experience
You've put in a lot of time and effort to build a course your students can use to improve themselves or their online business. As the course creator, you know what your course has in store for you, but what does it have in store for your students?
It's critical for them to have a positive learning experience and to achieve the objectives or results guaranteed by your course.
Kajabi
With over 10 themes up for grabs, Kajabi's courses are extremely customizable. The platform offers learners a well-rounded education.
Students will be able to browse your website and blog and use engaging features to perform their tasks. However, the latter would depend on your plan for the course, such as whether or not assignments will be part of it.
Teachable
Teachable has fewer customization possibilities. Instead, it enables you to adapt your courses to fit various languages if you want to reach a global audience. When your students open their course, what they see is bound to impress them. Make sure your school's landing page is creative to attract your students' attention.
What to Consider Before Choosing a Course Creation Platform
Will it be Kajabi or Teachable? You may need to consider more factors before making a decision. Let's go over some important questions to ask yourself before picking out a course creation platform.
1. How many students are you planning to teach?
The numbers in Kajabi are determined by the plan you select. Three courses and 1,000 active students are the minimum requirements. The Growth Plan requires 15 classes and 10,000 active students or more. For the Pro Plan, you will need 100 classes and 20,000 active students to take advantage of the full benefits.
In comparison, Teachable allows you to have unlimited courses and students in all plans, including the free plan.
2. What is your email service provider?
ConvertKit, MailChimp, Drip, Segment, ClickFunnels, ActiveCampaign, and AWeber are just a few of the email service providers that Kajabi integrates with. Kajabi has its own email platform as well.
On the other hand, Teachable integrates with your email service provider through a tool called Zapier. Zapier integration with other services is described in Teachable's Knowledge Base.
3. What kind of payment system do you employ?
Kajabi accepts payments through Stripe and PayPal. PayPal, Mastercard, Stripe, Visa, and American Express are all used by Teachable.
4. Do your students have smartphones?
Teachable and Kajabi both have apps for iPhone users who want to learn on the go.
Kajabi vs Teachable: The Winner
Which is the superior course creation platform? Based on our comparison, it is evident that both platforms provide comparable experiences when it comes to creating an online course.
If you're having trouble deciding between Teachable vs Kajabi, this guide should help you figure out what to base your decisions on. You'll want to look at everything from marketing and automation to reporting and analytics and course setups.
Both platforms offer similar experiences when it comes to personalization and monetization. However, it is Kajabi that has more in-depth tools if you really want to get into the weeds of your analytics.
That said, one component of both platforms' mobile app experiences is a stumbling block. Teachable is a companion app for iOS users who want to remain on top of their online courses.  Kajabi is a mobile app for iOS and Android that includes several functions such as notifications and community management.
Still, despite the platform's complexity in this regard, we believe Kajabi is the better alternative when it comes to mobile app provision.
Kajabi vs Teachable FAQs
Here are the most frequently asked questions on the web about Teachable vs Kajabi.
1. How do you acquire and edit the code on your Kajabi website?
This is quite similar to how the Themes and Products Page works. You go to the "Managing theme" section and edit your Website Theme by clicking "Edit Code" to edit your Kajabi site.
2. How much does Teachable charge?
Teachable charges you a fee of 2.9 percent plus $0.30 for all payment plans. For overseas transactions, there is an additional one percent surcharge for card payments and a five percent surcharge for PayPal transactions.
3. How do you hide your login page URL from search engines in Kajabi?
If you don't want your login page to be indexed, you can add a unique code to hide it or use the "search engine webmaster tool."
4. Is there a free plan available on these platforms?
Yes, they both provide free plans with some restrictions.
5. Are there any restrictions on the number of students and courses that you can host?
There are no limitations with Teachable. You can create as many online courses as you like and enroll as many students as you want. However, Kajabi has more restrictions when it comes to hosting and student enrollment.
6. What makes a good online course?
If you believe it's the content, you still have much to learn. If that's the case, you are not thinking big enough. Your online class is attended by people who are all working towards the same objective. So, the correct answer would be: community!
The most beneficial courses are those in which your subscribers acquire a new skill while also meeting others who are attempting to accomplish the same goal. People will return for more if you create genuine ties around your brand. The issue is that not only Kajabi and Teachable provide adequate community-building assistance. On that note, feel free to explore the internet for other great options. There's no shortage of them; we can tell you that!