TikTok has gone viral since its inception in 2017, even surpassing Facebook as the world's most popular web domain. Currently, the platform has over one billion active users per month. While it's a great place for keeping yourself entertained, it also makes an excellent platform to earn money.
According to a report from LinkedIn, users who spend over eight hours a month on TikTok can earn as much as five million dollars per year.
Of course, getting a significant stream of income from this app isn't an overnight feat. To be successful, you have to know the ins and outs of the platform as well as the best practices for monetizing your account.
So, how do you make money on TikTok? How much do tiktokers make? How to make a TikTok post go viral? Read on to learn the best tricks on how to make money on TikTok.
Why TikTok?
Whether you own a business or not, TikTok is a great place to make money online. Before we proceed with the 10 best ways to monetize your account, let us go over the mind-boggling stats that should encourage you to consider this app more seriously.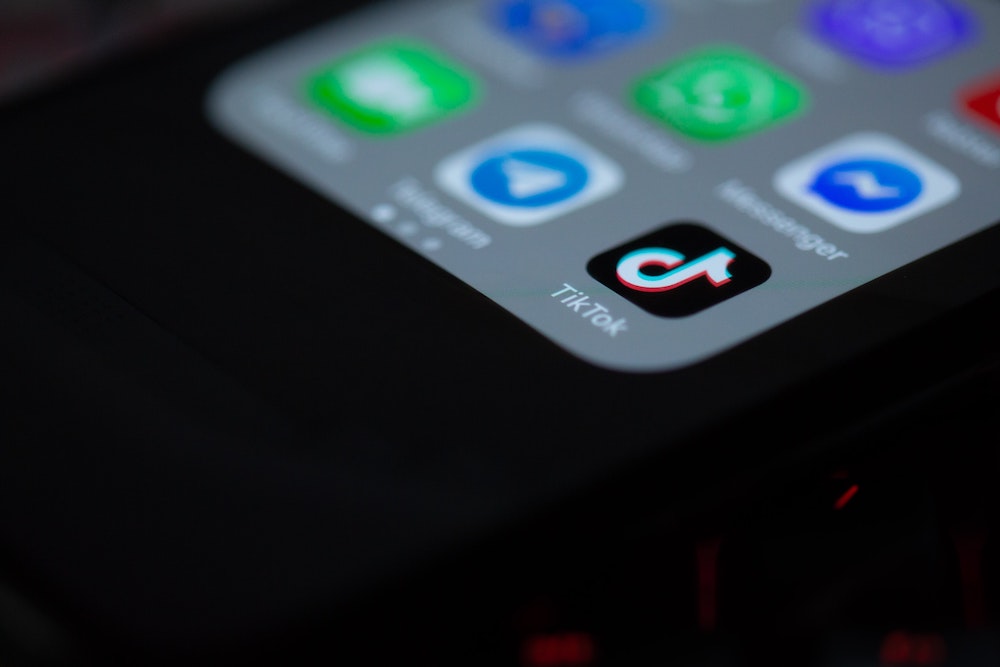 TikTok's userbase is rapidly growing.
Initially, TikTok's fan base is mainly composed of users ranging from age 10 to 29. However, over the years, the app's core demographic has grown to include more mature audiences. This makes the app a great place for marketing different types of content.
Whether you're into cooking, beauty, fashion, home care, interior design, or finance, you are surely going to have an audience for your content.
It's the top app for consumer spending.
In 2021, consumers spent over two billion dollars on TikTok. Moreover, consumer spending through the app has increased by a whopping 77 percent in 2022 as TikTok rolls out more in-app shopping features.
Even if they use the app with the intention of shopping, 67 percent of users say that TikTok encourages them to shop.
TikTokers can earn at least $100K.
According to Forbes, TikTokers can make anywhere from $100,000 to $250,000 from a single branded video. Meanwhile, TikTok superstars can earn as much as half a million dollars per post. In 2021, the highest-paid TikTok superstars collectively earned $55 million.
How To Make Money on TikTok
How much you make on TikTok depends on varying factors, including the number of followers you have and your engagement rate. Luckily, even if you don't have a million followers, there are several ways you can monetize your account. Let's dig deeper into how to make money on TikTok.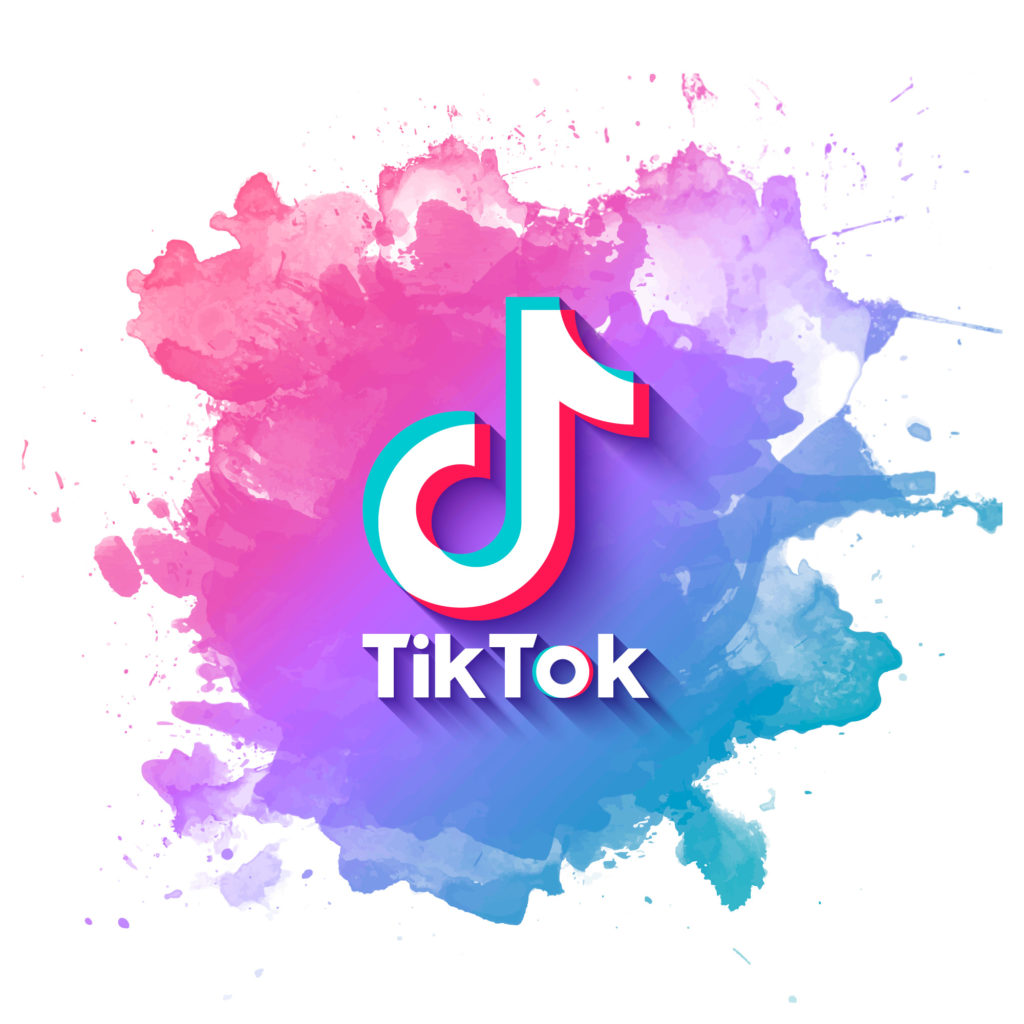 There are plenty of opportunities to earn money on TikTok. Whether you're after a side hustle or a major source of income, below are some of the best monetization strategies you can try.
1. Advertise and Sell Products
As the most downloaded social app in the world, TikTok is an ideal place to market and sell your products. In 2021, the app released TikTok Shopping, which lets you sell products directly on the platform. This feature allows users to click a single link and purchase a product without leaving the app.
In addition, the app has introduced integrations with Shopify and other eCommerce platforms. All of these make the app more convenient for shoppers and highly profitable for brands, creators, and companies.
To sell products on TikTok, you need to create a strong strategy. Consider these tips to optimize your profile for eCommerce:
Create a bio that makes an excellent first impression. The bio is what people will first see on your TikTok profile. Take this opportunity to introduce your brand to your target audience.
Describe your brand and use appropriate keywords to improve your SEO. While doing so, make sure you speak their language. Consider adding emojis to help increase your conversions.
Add a call-to-action to your profile. Be clear about what you want your followers to do, whether to buy directly on TikTok or visit your website or another social channel.
Use in-shopping hashtags. You can create a free or paid-for hashtag that will direct your audience to a specific landing page.
2. Create Sponsored Content
Another way to make money on TikTok is by creating branded or sponsored content. Start by working with smaller brands or local businesses to build your portfolio. It might be a good idea to charge a minimum fee at the beginning while you're still working your way up to gaining more followers and recognition.
So, how many followers do you need to get someone to sponsor you? More specifically, how many views on TikTok to make money? Most brands prefer influencers or TikTokers to have at least 10,000 followers. That said, you need a solid strategy to increase your following before you can start promoting content for other brands.
If you are looking to connect with high-paying brands, you can join TikTok's Creator Marketplace. However, you must have at least three posted videos in the last 28 days and a video post with at least 100,000 views to qualify.
An important step in publishing sponsored content is learning how to make a TikTok video. Below are the steps on how to make a TikTok post that stands out:
Avoid copied content, and only post original content.
Use popular or trending TikTok songs or music.
Jump on the trends and hashtags.
Use quality software for editing purposes.
3. Grow and Sell TikTok Accounts
How do you make money on TikTok if you're not an influencer or a brand? A popular strategy for monetizing TikTok is growing and selling accounts. Countless brands and companies from different industries are not willing to start from scratch. Instead, they prefer buying established accounts at a massive rate.
Simply reach out to any brand that's relevant to your niche and offer your TikTok profile. The main place where you can sell your account is Fameswrap.com. This site has been around for a while and was used by most influencers to safely exchange their TikTok and Instagram accounts.
If you do find a buyer, how much can you sell your account? It depends on the number of followers you have. Usually, an account with 1K to 10K followers sells for $100 or less. Meanwhile, if you have 10K to 50K followers, you can sell your TikTok account for $100 to $500. Accounts with 500K to one million followers go for $1K to $30K.
While it seems relatively easy, growing and selling TikTok accounts take time and lots of effort. Essentially, you need to work on increasing your followers and engagement rate. Begin by selecting a niche you're passionate about. This way, you can easily find content to post.
Some consider using TikTok bots, which are software programs that let you automatically follow and like comments. Doing so will increase activity on your profile, which, in turn, brings you more visitors and followers.
4. Tap TikTok's Creator Fund
In 2021, TikTok launched the Creator Fund, which rewards creators for posting content that has received a sizeable engagement. Under this program, content creators are paid based on how well their videos performed using organic reach.
That said, you must focus on creating unique and highly engaging content that has a good chance of going viral. So, how many views on TikTok to make money?
TikTok hasn't been vocal about its payout structure, but rewards are calculated based on factors like views, engagement, and region-specific performance. In general, TikTok pays two to four cents for every 1,000 views. This means you can expect to earn $10 to $40 for a post with a million views.
However, the TikTok Creator Fund is currently available to selected locations only, including the U.S., the U.K., Germany, Italy, and Spain. Also, you must have at least 10,000 followers and at least 100,000 video views in the last 30 days to join the program.
5. Be an Influencer
TikTok influencers are individuals who have grown a significant following. Additionally, they have built their accounts to the point that businesses are willing to pay them to promote their content.
You might be wondering, "How much do TikTokers make?" How many followers on TikTok to make money? Depending on your audience's size, content, and engagement rates, you can earn anywhere from $200 to $20,000 per branded video.
Thanks to its unique algorithm, TikTok has made it a lot easier for creators to become influencers. Below are some tips for becoming a TikTok influencer:
Become familiar with your market. Start by choosing a niche you really like or are passionate about. Check out what creators in your niche are doing and identify what works and what doesn't.
Create fresh content. Creating high-quality and unique content is the key to becoming a successful influencer. Think outside the box and be creative. Keep your videos fresh and exciting so that people will watch until the end. Also, make your posts so relatable that your viewers will share them with their friends or followers.
Be consistent with your posting schedule. The more videos you post, the better chance that more people will view your content. Since TikTok videos are short and digestible, creating content regularly will not be as challenging as making a YouTube video.
Jump on the trends. Posting content based on trends is another way to boost your views and increase your following. It is also a great way to engage with your audience.
Work with brands. Obviously, you want to establish a good relationship with brands. If there's a brand you are loyal to, you can mention it in your videos.
6. Partner With an Influencer
If you are selling products or services, you can also leverage influencer marketing to reach a wider audience and generate conversions. After all, working with influencers is a proven advertising strategy.
Research shows that brands and companies earn an average of $5.20 for every dollar spent on influencer marketing. Good thing TikTok is packed with influencers from various niches, so you will likely find the right person to help promote your brand for a price.
Of course, you need an influencer who fits perfectly into your niche. Do your research and look through the followers and posts of potential influencers to see if they fit with your brand. Utilize hashtags to find postings relevant to your brand.
You need to find potential influencers who can reach your target demographics. While TikTok is a global platform, it lets you filter content based on your location and language preference. Here are some more tips when choosing an influencer to market your brand:
Check their content. Don't focus solely on the number of followers. Just because a TikToker has a good following doesn't mean they make a perfect ambassador for your brand. Consider the types of videos they make and how often they upload content, along with their engagement rate on the app.
Check out what other brands are doing. Comb through hashtags to see who are the creators your competitors are working with.
Work with micro TikTok influencers. Going bigger isn't always better. Aside from the cost, working with a micro-influencer can be beneficial to your brand because it lets you target a more specific demographic for your business.
At the same time, many micro-influencers are more likely to partner with brands they actually love and support, helping you develop authentic marketing content.
7. Manage Accounts for Creators
Many companies choose to outsource social media management to marketing experts or freelancers. If you are familiar with how TikTok works and have a knack for creating high-quality content, you can earn money by becoming a TikTok consultant.
As an account manager, you will have the following rules and responsibilities:
Create a content strategy that promotes the goals of the brand or company you are working for.
Capitalize on offers and help them grow their following.
Interact with the account's followers by liking and replying to their comments.
Make high-quality content that will trend or go viral.
To be successful in this role, you must demonstrate the ability to get thousands if not millions of views on your content. You should know how to leverage different features of the app to boost your marketing efforts. Lastly, having a good grasp of the best social media management tools is also ideal.
8. Place Affiliate Links
TikTok is an ideal platform for affiliate marketing because it helps build trust and authority. Earnings vary among companies and industries, but affiliate marketers generally earn around 15 to 25 percent commission.
With over 78.7 million active users in the U.S. alone, generating income from affiliate links is very likely. Moreover, the short video format of the platform lets you showcase products in real-time. It's also a relatively quick and inexpensive way to produce a large amount of content.
Watching TikTok videos is a more powerful and impactful way for customers to learn about a product than simply reading about them in a blog or watching a lengthy Youtube video. You can place your affiliate links in your video description to start generating leads and conversions.
Should you decide to use TikTok as an affiliate marketing platform, consider these tips and strategies:
Choose products wisely. For best results, promote products that appeal to millennials and generation Z. Research about your target audience and demographics. Also, consider that most TikTok users are college students who may not have large amounts of disposable income. Thus, your best chance is to promote price-conscious products.
Focus on building a solid profile. Affiliate marketing is a numbers game. The more impressions and engagement you get per video, the higher your chance of getting more conversions. To increase views, focus on building your channel by capitalizing on content that goes viral, keeping with the trends, and using hashtags properly.
Consider using paid ads. Like Facebook, Twitter, and Instagram, TikTok also gives business account holders an option to pay for promoted content or boost a post. This guarantees a certain number of impressions. While impressions don't necessarily translate to conversions, they definitely boost the chance.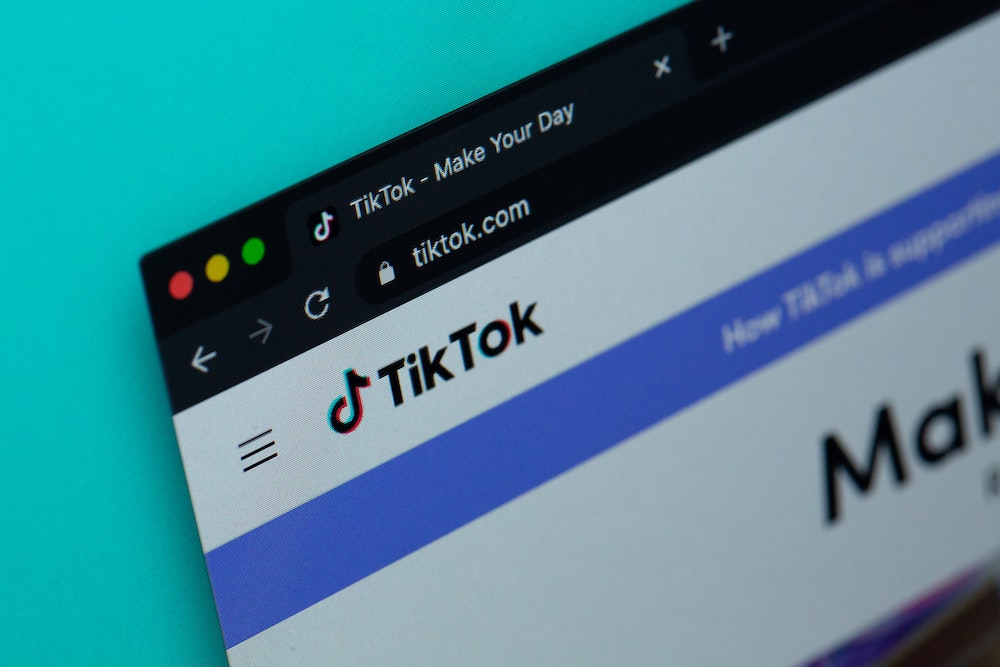 9. Join TikTok's Creator Marketplace
As mentioned, if you are a brand or an influencer, joining the TikTok Creator Marketplace is a surefire way to boost your earnings. However, it is an invitation-based exclusive community. In other words, TikTok will send you an invite to sign up for TCM should you meet the eligibility criteria.
To qualify, you must have:
Over 100K followers
At least three videos posted in the last 28 days
At least 18 years old
Your video has at least 100K likes in the last 28 days
So, how many followers on TikTok to make money? Influencer earnings on TCM vary depending on categories. Check the table below to determine how much influencers usually charge per post:
| | |
| --- | --- |
| No. of Followers | Charge Per Post |
| 1K to 10K | $5 to $25 |
| 10K to 5K | $25 to $125 |
| 50K to 500K | $125 to $1K |
| 500K to one million | $1 to $2K |
| Over one million | $2K |
10. Accept Virtual Gifts
In 2021, TikTok introduced another way for users to get paid for creating content through the Tipping feature. When you receive a tip on the platform, you will keep 100% of the tip value. A processing fee is paid by your followers, which is how TikTok earns revenue. Your followers can send either $5, $10, $15, or a custom tip amount with a maximum tip of $100 per transaction.
Another fun way to make money on TikTok is through virtual gifts. This feature allows users to send gifts in the form of "diamonds" for specific videos. Once you have gained enough diamonds, you can redeem them for money.
To qualify for TikTok's gifting and tipping privileges, you must have an account that's in good standing with the platform's community guidelines. Plus, you should have at least three posts in the last 30 days and at least 1,000 videos in the same period. This feature is currently available to content creators in the U.S., the U.K., France, Germany, Italy, and Spain.
Start Earning Money on TikTok Now
How do you make money on TikTok? There are plenty of ways. By implementing any of the 10 strategies we discussed, you can make a good stream of income from this platform.
Remember that it takes hard work and dedication, especially in the beginning when you're still growing your followers and establishing your profile. Therefore, it's best to create small, achievable goals, like reaching a certain amount of sales or income.
In the end, what's important is that you don't give up. Making money on this social media platform isn't easy, but all your hard work will definitely pay off.
Making Money on TikTok FAQs
1. How many followers on TikTok to make money?
You need to have at least 10,000 followers on TikTok to make money. With this number, you will get access to the Creator's Fund where you can withdraw all your earnings.
2. How do I get verified on TikTok?
Verified TikTokers benefit from increased exposure and trustworthiness, which makes monetizing their account a lot easier. This feature is generally reserved for brands, influencers, and celebrities.
Below are the steps to verify your account on TikTok:
Establish your brand. Once you become known for something, it is easier to attract and grow your following. Start by posting fresh and engaging content daily.
Get featured. A great way to increase your exposure is to appear on online posts, magazines, YouTube clips, podcasts, and other media.
Get verified on other social media platforms. Getting verified on Facebook, Instagram, or Twitter increases your chance of getting verified on TikTok.
Go viral. Most verified TikTok accounts have at least one viral post.
3. How do I increase my followers?
There is a myriad of proven ways to get more followers on TikTok. Start by identifying your target audience. Like other social media platforms, TikTok caters to varying demographics, locations, and niches. Once you find your target audience, you can create content specifically for them.
Next, leverage TikTok trends. Remember that this platform is all about trends. You can drastically increase your following by jumping on trends as they come. It is also important to publish content that provides value to your audience. You can do this by sharing information about your brand that can best serve your followers.
4. How many views on TikTok to make money?
The social platform pays content creators $0.02 to $0.04 for every 1,000 views. This means you can earn $40 to $50 per one million views. This is exceedingly low as compared to YouTube, which pays anywhere from $2,000 to $4,000 for every one million views.
That said, it's best to incorporate different strategies to generate income on TikTok, such as adding affiliate links or promoting products or brands.
5. How much do TikTokers make?
It depends on how popular, skillful, and dedicated a TikToker is. On average, TikTokers with 100,000 followers make $200 to $1,000 per month. Meanwhile, brands pay $200 to $20,000 for promotional videos.
6. How to make money on TikTok by watching videos?
If you're wondering how to make money on TikTok by watching videos, start by connecting with a brand or creator you like and check if they offer this feature. Many brands, creators, and companies pay users to watch their content. This is a strategy to increase their engagement and views to grow their account.