Getting gated on Amazon can be a frustrating experience. A product with so much potential won't amount to anything substantial if the algorithm classifies it as a restricted category. This situation is one of the reasons why some sellers give up selling goods on Amazon.
Having your items recognized as gated categories shouldn't discourage you from figuring out how to get ungated on Amazon. We'll uncover the most effective methods you can try as well as other related subjects.
Amazon Product Restrictions Overview
Before we talk about how to get ungated on Amazon, it's essential to be aware of product restrictions. The world's most successful online retailer has an extensive list of categories and products restricted on purpose. According to Amazon, it is to ensure that the authentication processes and safety guidelines are enforced.
If a seller has restricted products, they would have to go through an approval process. It requires the submission of paperwork, such as product invoices, checks, and application forms. This way, Amazon can authenticate the products and verify their qualifications.
The company also considers sellers with high-performance indicators, like low cancel rates, low late shipment rates, and low defect rates. If all the metrics are satisfactory, it's an indication that the products met the safety guidelines and solidified their authenticity.
However, if a seller didn't meet the required stats or lacks the proper documents, it doesn't mean that the ungating process is rejected. It is still a possibility, but the approval could take some time.
Amazon Restricted Product
A restricted product is an item that won't get listed on Amazon or requires permission before they are allowed to. This is the way the company regulates goods that are subject to legal limitations in some locations. It also applies to things that must meet particular safety standards, such as automobile components and perishable goods.
Amazon wants to ensure that the listings on its website abide by rules and regulations for safety and compliance. That's why sellers must be cautious about listing anything that might not meet the standards set by the company. If you purposefully or unintentionally list restricted products without the proper permits, you may jeopardize your privilege to sell on Amazon in the future.
The list of banned items may differ depending on where you sell and which marketplaces you sell on. For example, Amazon USA features a restricted product list, including sub-categories and products that require approval to sell.
How To Identify Restricted Products
Amazon sellers who are uncertain whether their items are restricted can do a test to see the qualifications. You may try adding the products to your Amazon Seller Central account using the product identification or ASIN.
Locate the items you add and select "Show limits" to check for any requirements. If you don't see anything, there isn't much to worry about because your products are not restricted and approved already by the system.
Restricted items feature an "Apply to sell" button, which means that they are due for ungating. If this is the case, you must provide the necessary paperwork and other requirements to validate the items before including them in your shop.
Amazon Gated Categories
When you create an Amazon seller account, you are prompted to choose a category. These categories include everything from gadgets to jewelry. Previously, sellers are allowed to sell in any of these categories. That is no longer the case as new sellers are only permitted to offer items from certain categories.
Amazon created the "Gated Categories" to discourage listing restricted products that require additional qualifications. However, these categories are not indefinitely restricted, so there's still a chance to get around this setup.
Listed below are some of the restricted categories currently enforced by Amazon:
Alcohol
Automotive and Powersports
Dietary Supplements
Drugs
Explosives, weapons, and related items
Gambling & Lottery
Hazardous and prohibited items
Laser products
Medical devices and accessories
Plant and Seed Products
Surveillance Equipment
Warranties, Service Plans, Contracts, and Guarantees
You may check the full list on the Amazon website.
How To Get Ungated on Amazon
Getting approval in various categories will vary, but there are steps you can take. Amazon provides the steps for ungating on its website, or you may also consider the instructions below.
Step 1: Familiarity with Product and Category Restrictions
Understanding the various restrictions is an essential step to becoming unrestricted on Amazon. As mentioned, there is a broad limitation that applies to entire product categories. Moreover, you also have to take note that there are categories with gated sub-niches.
Not all restrictions are the same throughout the 17 worldwide Amazon marketplaces. Product restrictions differ depending on municipal, state, and federal legislation.
For instance, products or categories prohibited on Amazon US may not be restricted on Amazon Japan. This is especially significant for people who intend to sell in an international market.
We recommend that you check Amazon's official restricted categories page regularly because it's always subject to updates. A product that is approved now may be restricted tomorrow.
Step 2: Become an Amazon Professional Seller
You need to have a professional selling plan if you want to sell products in gated categories. It will cost you $39.99 per month plus additional fees. That amount may not necessarily be cheap, but there are other perks that come with the subscription.
It provides access to inventory tools for uploading batch files, as well as managing orders via reports and feeds. If you have a medium or large operation, you will find these features convenient.
Professional sellers can also use the Amazon Marketplace Web Service API to be more efficient in handling their online shop. Furthermore, members are eligible to waive the $0.99 fee implemented for each item sold. As a result, if you sell more than 40 products each month, you will offset the subscription charge.
Step 3: Add The Products
Access your Amazon Seller Central Account and look for "Inventory Menu." Then, click the "Add Product" button. Start looking for the restricted products you intend to sell and add them all.
Step 4: Request for Approval
Once all the products are visible, select the gated ones and click the "Listing Limitations May Apply." After that, press the "Request Approval" button, and the website will redirect the page to the form.
Step 5: Submit Your Request
Filling in the details of the application form is straightforward. However, you may notice that some forms have subtle differences. This is because certain product types have more requirements than others.
It's possible that you will have to upload images or PDF files such as scanned receipts to authenticate your products. Once you have completed the form, press the "Submit for Approval" link.
Step 6: Wait For Amazon's Response
All you have to do is wait for the result of your requests. If Amazon approves your requests, you will receive a short message congratulating you. The restricted products are now unlocked and ready for listing.
On the other hand, if the ungating requests are unsuccessful, Amazon will explain why they got denied. The reasons are usually due to questionable products, inaccurate information, or invalid documents.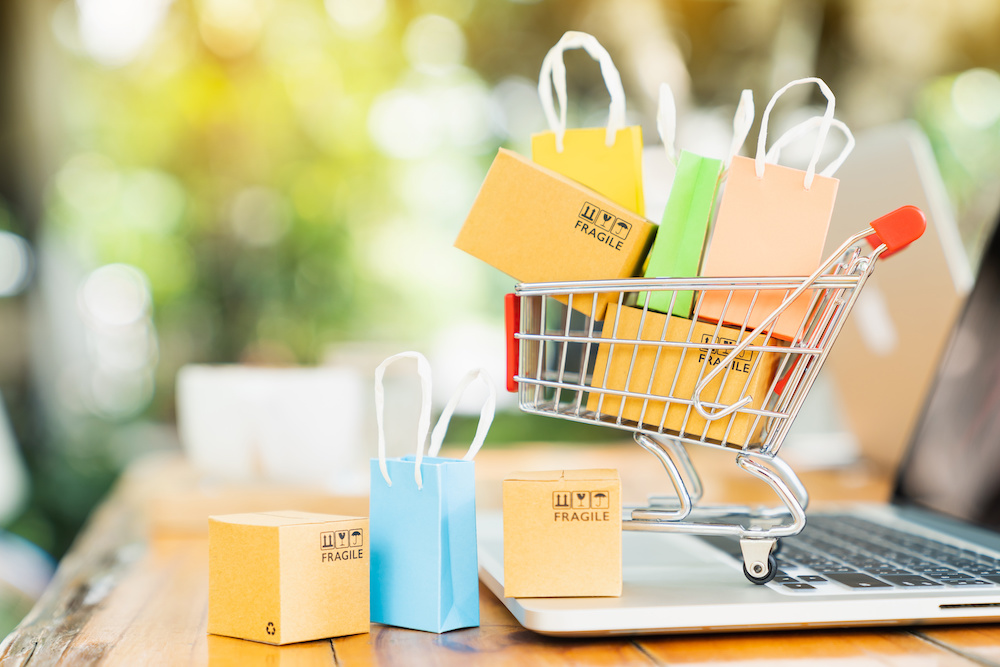 How To Get Ungated on Amazon in Various Categories
Amazon enforces stricter guidelines on certain product categories. Regardless of the category, you must have less than a 1% order deflect rate, less than 2.5% pre-fulfillment cancel rate, and less than 4% late shipment rate. This will significantly boost your chances of ungating your items.
Let's find out what those are and how to ungate them.
Toys
The last four months are often considered the busiest times of the year. During this period, the website implements restrictions on the toys and games category, regardless of the brand. This is mostly true for new sellers, which prompts them to learn how to get ungated in Toys on Amazon.
Despite being of the favorite categories during November and December, they are not spared from the strict guidelines of the company. There are also brand limitations, which prohibit sellers from selling specific toy brands and video games.
While it may seem that the restrictions might affect revenue, Amazon does this to remove or limit counterfeit products from appearing on its website.
In regards to how to get ungated in Toys on Amazon, you could follow the steps in the previous sections. However, if you are a merchant fulfill seller, you need to have a high approval rate and a proven track record. Amazon FBA sellers are not obligated to follow the guidelines for merchant fulfilled sellers.
Grocery
On how to get ungated in Grocery on Amazon, there are a couple of requirements you need to fulfill. You can follow the general steps on how to get ungated on Amazon, but there are also other factors to consider.
Since groceries are sensitive and susceptible to various elements, Amazon has strict standards before it ungates the category. Here are some of the requirements:
One of the initial steps in learning how to get ungated in Grocery on Amazon is establishing a partnership with reputable wholesalers and distributors.
Seller-made grocery bundles must adhere to the Product Bundling Policy.
All the Grocery & Gourmet Foods category guidelines should be followed.
If the item has allergen-free or dietary claims, ensure that they are indicated on the product label. These labels need to have genuine approval from the applicable regulatory bodies.
If you are a distributor and selling a bundle promo, you must specify that the item is not offered by the original manufacturer.
Sellers need to be compliant with the Grocery & Gourmet rules for Universal Product Code (UPC) and Item Package Quantity (IPQ) for multi-packs when offering bundles of a single item.
Beauty Products
Beauty items, particularly cosmetics, have seen a significant spike in popularity in recent years. It is no surprise that many sellers want to know how to get ungated in Beauty on Amazon. That said, selling beauty products on Amazon is not as straightforward as other restricted categories.
You must also have similar metrics mentioned earlier and meet the requirements set by Amazon. Here are a couple of suggestions to increase your chances of approval:
Buy at least 10 items of an already-listed Beauty product on Amazon. Remember that the goal is to gain approval, not for personal use, so consider low-to-mid-priced items. When you order, provide the same information you have on the Seller Central account.
The items you purchased have to be ungated, and they must be listed in the Beauty category.
The invoice must include the suppliers' corporate information, including their company name, billing address, and contact details. In how to get ungated in Beauty on Amazon, this is one of the most critical aspects.
You need to submit a copy of the actual invoice, such as the one that comes in the box, not the emailed one you print after the order is completed.
You may take a photo or scan the invoice included in the 10-item package you bought. Write the ASIN of every item and send it once you make an approval request to Amazon to ungate your beauty products.
Electronics
When it comes to popular categories, there is arguably a handful of products that can match the demand for electronic equipment and accessories. Amazon has a multitude of them, from gaming consoles to high-definition TVs.
If you aim to sell electronics on the website, unfortunately, you will learn that it is one of the gated categories. Once this category ungates, you will have to accept that the website gets a percentage of your sales.
Keep in mind that this product type has a higher fee than others. For every $100, Amazon will deduct 15%, but it will get reduced to 8% once exceeded.
Follow the general steps on ungating items. Selling electronics has a number of restrictions that require utmost compliance. Here are the most notable recommendations:
In general, you may offer electrical items that are legal, meet appropriate industry standards, and do not evade other digital controls like copyright protection.
Never try to list disruptive items, such as signal jammers, radar shifters, and other similar items.
Any modified device not authorized by the manufacturer shouldn't get listed. For example, consoles that can play pirated games.
Certain media players and related accessories are prohibited by Amazon. You may check the details on its website.
Coins
Because of the numerous criteria associated with selling collectible coins, most Amazon sellers avoid this gated category. Still, if you believe you are qualified, these are the requirements you need to complete:
Collectible coin vendors must have a company website that includes a link to Amazon.
You need to be a member of either PNG, NGC/PMG, PCGS, or ICTA to be eligible to sell collectible coins on the website.
Ensure 70% or more of your coins are appraised by the PCGS or NGC. All coins that have over $1,500 in value must be graded.
You must have an active anti-money laundering program and be willing to give Amazon copies of it.
Sports Collectibles
Amazon gated the sports collectible category because it is one of the common targets of counterfeiting. Athlete-signed apparel, limited-edition shoes, and other sports souvenirs are examples of listing under this gated product category.
The following are some basic requirements if you want to sell sports collectibles:
Products must be completely authentic and rare. For this category, Amazon won't hesitate to punish sellers who try to deceive shoppers into buying counterfeits, replicas, or questionable items.
Except for some trading cards, all products need validation by a third-party authenticator or grading company.
Pictures of the products need to be in the form of attachments or uploaded from an independent website or image hosting platform.
Images have to be clear and at least a thousand pixels long.
The content of product listings should be acceptable for a worldwide readership and people of all ages.
Jewelry
For financial reasons, fine jewelry is one of the most challenging categories to ungate. It is best to avoid selling your items on Amazon unless you operate your own jewelry business and have lots of experience in the industry.
However, if you are still interested in applying, keep in mind that the following prerequisites must be met:
You must be a current Amazon seller with at least one year of selling experience on the website and with annual revenue of $50,000. A physical store is also required with the same $50K annual revenue.
Sellers who seek to offer fine jewelry on Amazon must pay a $5,000 application fee. Ensure you meet the qualifications and read the terms and conditions because this fee is non-refundable if you fail the Fine Jewelry Application Review.
Amazon Ungating Services
There are third-party companies that offer ungating services to sellers who struggle to get their product listing approved. If you are interested in hiring one of them, pause for a bit because it is not necessarily black-and-white.
Numerous websites claim they can provide various ungating-related services, such as unlocking popular categories and suspension reinstatement. While it sounds enticing, you have to be extra careful.
It is difficult to figure out how these companies operate. There's no guarantee that their services are legitimate or that the methods they use are safe. On top of that, reputable Amazon enthusiasts do not recommend them.
Even if you check various review sites, it would be challenging to confirm if the testimonials are genuine. You will also have to consider the possibility of your account getting suspended due to the use of third-party services. Overall, it's more advisable to perform the ungating with your own resources.
Frequently Asked Questions
1. What to do if the approval request is rejected by Amazon?
If your ungating request is refused, go through each requirement you sent carefully. It might also be worth checking if you miss any details in the Seller Central.
However, if you can't see any problems with your submission, contact Amazon and explain that you believe everything is in order. Ask if they can pinpoint anything incorrect or missing in your request.
In general, it's not advisable to sell in a gated category if you are a new Amazon seller. Your account is unlikely to have good metrics yet. Even if you somehow meet the requirements, Amazon is unlikely to approve you straight away.
As a result, meeting the ungating standards will be more challenging. Amazon prefers more experienced sellers with a good track record.
2. Once your ungating request is successful, can you sell anything on Amazon?
You can't sell any product you want even if you managed to get ungated on a particular category. There are other rules set by Amazon to ensure that sellers won't take advantage of an unlocked category under their account.
For instance, sub-categories are also subjected to restrictions and have their own special approval procedure. Furthermore, certain items are completely prohibited. Even if you make another request, it won't matter.
3. Is it advisable to sell restricted product categories on Amazon?
Millions of unique monthly customers choose to shop at Amazon than any other retailer. In fact, it's the most successful e-commerce company in history. Countless manufacturers and sellers choose its platform to sell their products because of its massive online presence.
As long as you manage to get ungated, the time, effort, money, and resources you dedicate are worth it. Plus, there's no denying that you have more visibility and potential earnings under this website.
4. How long before your ungating request gets processed?
When you meet the conditions and send your ungating request, it could take some time before you get approved. The approval procedure has no set timetable and is entirely within Amazon's discretion.
For stricter categories, the evaluation process might take up to two weeks or more. However, there are cases in which it took up to 12 weeks. If you feel that it's taking too long, contacting customer service might be helpful. Still, there's no guarantee that they will expedite your ungating request even if you talk to someone at Amazon.
5. What is FBA?
Fulfillment by Amazon (FBA) is a service that allows sellers to access the company's massive warehouses. With the direct assistance of Amazon, you are more equipped to build your business in a cost-efficient manner.
The service will manage all of your customer communications, such as notifying your customers that their item has been delivered and shipping status and payment concerns. Adding products to your FBA section should be a breeze, so there's almost no argument for serious sellers not to consider availing of the service.
6. What are some tips to increase your chances of getting ungated?
While the application procedure can be easy and straightforward, there are additional actions that could improve your chances of approval. Here are a few to keep in mind:
You will have a far better chance of ungating if you are dealing with products from well-known brands. Moreover, we recommend looking for ones sourced from a local provider. Amazon is not keen on recognizing invoices from international manufacturers.
When submitting invoices, ensure that they are within 90 to 180 days old and feature the detailed information of the manufacturer wholesaler.
7. How to get ungated in Nike on Amazon?
Third-party sellers can sell Nike on Amazon. However, you must fulfill the requirements Amazon sets. If you include Nike products in your Amazon shop, you must search for those on the marketplace.
Find the ones you will offer on the site. Then, collect their ASINs and proceed to the approval process using your Seller Central account.
Amazon will require you to produce either an invoice from Nike or a distributor. An authorization letter from the manufacturer is also applicable. You just need to obtain one of those documents, and you're one step closer to accomplishing how to get ungated in Nike on Amazon.
Getting Ungated on Amazon
Selling items in gated categories can be significantly challenging, but there's no doubt it is worth the trouble if you manage to get approved. You will have the edge over other sellers because Amazon does not give approval to all.
Gated categories are not as saturated as others, which boosts your chances of getting good conversions. With a bit of patience and effort, you are on your way to becoming a more successful Amazon seller.