How many potential clients or customers did you email today? Did they respond so you were able to talk about your products or services? Maybe you asked them if they need help or what could be improved?
If not, then you were probably just wasting your time and losing possible revenue. Fret not; we have the right solution for you: sending an effective and enticing cold email!
With over four billion email users today, many brands use it to advertise their products or services. Cold emailing is an effective method of prospecting because it lets you connect with potential customers directly when they're most likely to be receptive to your message.
However, writing emails everyday and a few times a day can tedious and non-productive. The right cold email outreach tool can help.
You'll find that there are many of options today, so we're here to help. We tried and tested the highly recommended ones, and narrowed them down to eight.
We found that many of these tools are very similar, each with its strengths and weaknesses, but we decided to choose the cold emailing tools that have a lot to offer. So, if you're ready to boost your campaign, we have some of the best cold email software you can consider.
A Quick Comparison of the Best Cold Email Software
The best cold email tool will help you make amazing connections with qualified leads or potential customers at scale. Thus, you'll get results faster, increase your conversion rates, and land bigger deals.
That said, below is a summary of the costs and features of the best cold outreach tools that will help you reach out to prospects through emails in a more targeted manner. Use it as a quick reference when you're about to make a decision which one to use.
Software
Price Range
Top Features
Salesmate
Starts from $12/mo
Good value for your money
Ideal to track possible clients
Effective integration with 700+ applications to sync with your reports and other tools
Mailshake
$44 per month for annual users while $59 for monthly subscriptions
A vast number of templates
Built-indeliverability tools
Basic implementation
Works hand in hand with the majority of email providers
AI writing tool
Outreach
By request
Detailed analytics to track the progress of the performers
Strong lead scoring platform
Well-organized data bank
Provides sales advice
SalesLoft
Available on request
Suited for large-scale teams
Automated outbound campaigns
AI-based analytics
Close
$29 per month
Budget-friendly
Powerful CRM features
Efficient sales leaderboard
Autoklose
$59.99 per month
Onboarding call and assistance
Sales leaderboardsA/B test subject lines to compare output/performance
Woodpecker
$39 montly
7-day free trial for users
Email signature generator
Email validation features
MixMax
$49 per month for growth plan
Effective for AEs and CSMs
Positive reviews
Directly working with Gmail
8 Cold Email Software Reviewed
You'll notice that the eight cold email platforms we included on our list have various price points and engaging features. Choosing the most suitable one for your sales outreach campaigns with reasonable fees and expenses is a must.
Most platforms are easy to use and can streamline creating and sending effective emails. They're more engaging and person-centered than the previous way of sending out ads to gain clients.
Of course, the information above isn't enough to ensure you choose the best cold email marketing software. Thus, here's a more detailed look at the best cold email software we listed above. With this mini-reviews, you can identify better which one is the most suitable for you, your team, or your company.
1. Salesmate
Salesmate helps you organize your sales activities by creating different team activities like calls, meetings, emails, and leads. You can also create custom events and share them among your teammates.
All of this is made possible through well-structured forms and pre-built templates. Thanks to its user-friendly design, your team members can collaborate through an intuitive interface.
It can also be classified as one of the best outbound email automation today.
You can use the platform's functionality to create email campaigns that send on pre-determined schedules. You can also automate text messages into those sequences, making them extra effective at user acquisition.
When setting up your account, you can personalize how to handle out-of-office replies, how to deal with campaigns ending early, and even how to tag prospects. You can also assign customized tags to your contacts and receive automatic updates when any of those tags change.
Lastly, there are 700+ applications to sync with your reports and other best cold outreach tools
Pros:
Good value for your money
Ideal for tracking possible clients
Effective integration
Cons:
Reports can be difficult to understand and decipher for some users
Difficulties in syncing and integrating with other applications
Limited number of emails that users can send per day
2. Mailshake
Mailshake is an excellent tool for growing your sales through cold outreach. It works whether you're trying to reach out to B2B prospects or job seekers.
For those trying to scale their sales team, Mailshake provides a fantastic CRM platform to help you manage leads and close deals.
Startups and entrepreneurs love Mailshake because it helps them keep track of all the contracts they've made, even when they aren't using the software.
Agencies that need link-building tools also like Mailshake. It allows them to get backlinks for free, while companies love that Mailshake gives access to highly targeted, high-quality leads.
Pros:
Vast number of templates
Built-in deliverability tools
Basic implementation
Works hand in hand with the majority of email providers
AI writing tool to create personalized campaigns and contents
Con:
No free trial available for first-time users
3. Outreach
Outreach is another excellent solution for enterprises looking for an alternative to Salesloft. They offer a free plan for startups and paid plans for bigger companies.
Like Salesloft, Outreach is all-encompassing. They have every aspect of the sales funnel covered. They provide email templates, autoresponders, website visitors, and customer communication apps.
They help salespeople stay organized and focused during the day while providing them detailed reports about their activity, allowing them to focus on what matters most.
For example, if you were the lead for a customer, you could see all your conversations with the customer and get updates on the status of each conversation. This is one of the easiest cold email marketing software to navigate.
It provides a unified view of your team members, allowing you to track their progress in real-time. You can also easily share information across different channels and create custom dashboards to keep your top performers motivated.
Pros:
Detailed analytics to track the progress of the performers
Strong lead scoring platform
Well-organized data bank
Provides sales advice
Cons:
No free trial available for first-time users
Google sheet integration is not allowed
Sub-par email warm-up feature
4. SalesLoft
SalesLoft is an online tool for sales teams to collaborate across different companies and contact lists. It allows companies to manage all aspects of sales, including tracking marketing campaigns, leads, conversion processes, and followups.
It is a platform for sales engagements designed to help you engage and track prospects. You can use it to schedule meetings, follow up with leads, measure performance and get insights into your customers.
Salesloft helps you stay organized during every stage of customer relationship management, ensuring high-quality interactions with your customers and prospects.
This platform streamlines communication and enables collaboration across all of your teams. It gives everyone access to real-time information about your deals at any time.
Every contact is tracked to ensure maximum response rates and streamlined follow-ups. Also, since your team members are always in sync, you can focus on what really matters—closing deals!
However, this SalesLoft can be pricey compared to other cold email outreach software.
Pros:
Suited for large-scale teams
Best email outbound software
AI-based analytics for evaluation purposes
Can gather up the team instantly
Cons:
Time-consuming to set up a campaign
Expensive pricing
Not suitable for start-ups
5. Close
Close is an online CRM and sales platform designed for small businesses and entrepreneurs. You can see all your contacts in one place and easily send out sales and marketing emails.
Close integrates with third-party apps like Gmail, Outlook, and Zendesk to get you started. You can also schedule calls, set up meetings, and view tasks right from your dashboards.
It is an all-in-one CRM solution, allowing you to track leads, prospects, opportunities, and customers from one place.
Close also offers lead scoring and actionable insights. You can easily add an unlimited number of prospects to your plan.
Just upload them all at once and start sending! Set the frequency and length of each message, plus when to send it out.
Then watch your leads move towards sales—or not. Track everything in real-time with reports and analytics within the platform.
Pros:
Budget-friendly
Powerful CRM features
Efficient sales leaderboard
Cons:
Best for post email follow-ups and not for cold emails
Expensive pricing for additional members
6. Autoklose
An effective sales toolkit includes different digital marketing tactics, whether you're selling software or physical products. These tactics can range from SEO and PPC advertising to social media marketing, lead generation, and website optimization.
Digital marketing campaigns often revolve around websites, blogs, Facebook pages, Twitter feeds, YouTube channels, LinkedIn groups, and other online resources.
Autoklose helps marketers automate sales processes through email campaign features. It helps you create campaigns, manage your pipeline, and automate follow-ups with leads. You can also search for leads using keywords and other criteria.
Using the CRM tool, you can send emails targeting specific industries, companies, and regions. You can also send automated messages to segmented contacts based on their interests, stage in the buying cycle, or other criteria.
As well as tracking your campaigns, you can view reports to see what works best for each. It goes without saying that Autoklose offers numerous features compared to other software.
Pros:
Onboarding call and assistance
Sales leaderboards
A/B test subject lines to compare output/performance
Cons:
Can get complicated to set it up
Email list cleaning tool is not 100% efficient
Expensive option for teams compared to other platforms
7. Woodpecker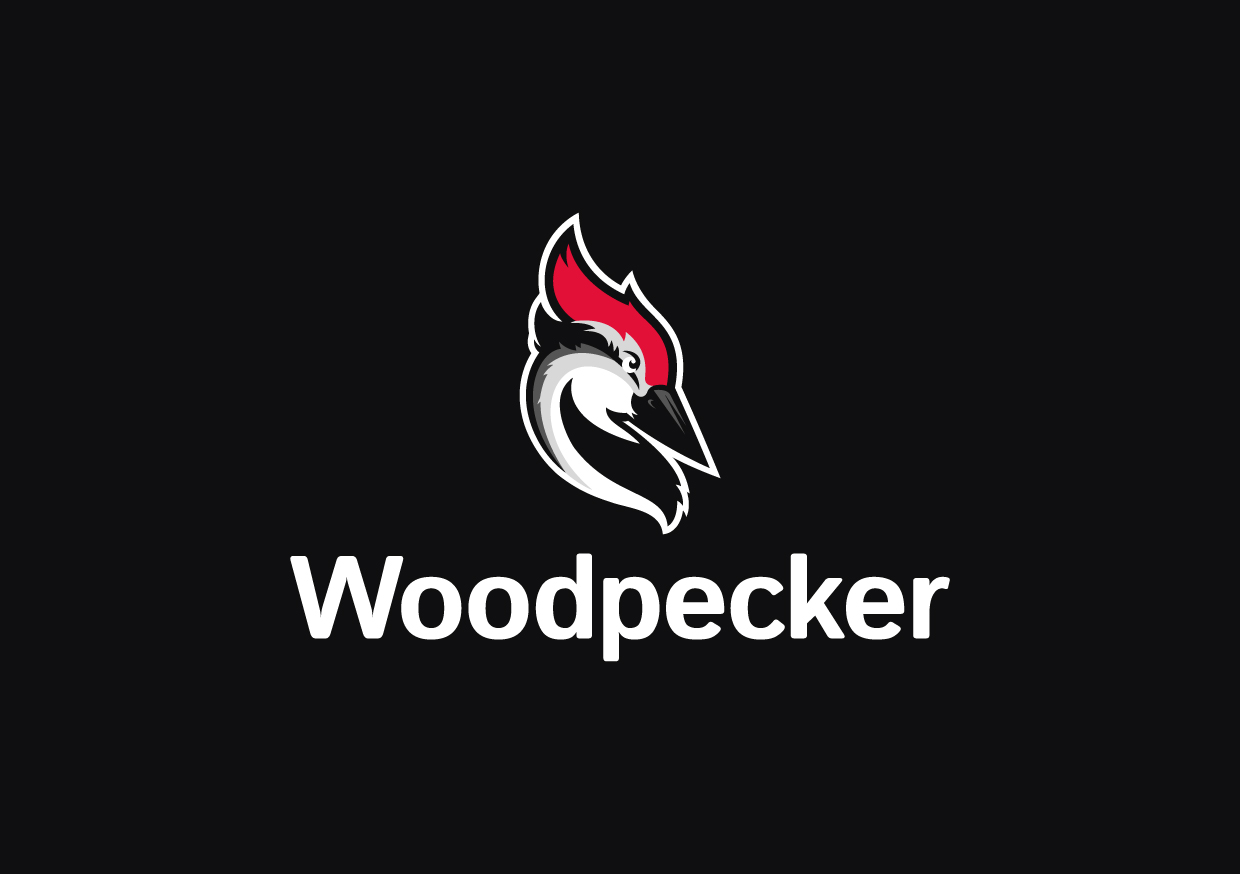 Alt Text: Personalized features at an affordable price.
Many people get frustrated when they spend time creating an email campaign and then see it sit in the "Sent Mailbox" but never actually reaching its intended audience. That's why this platform allows you to track your cold emails.
Woodpecker software automates all the tedious steps of writing effective cold emails and getting results. It also provides real responses from the users and other people using it.
Pros:
Seven-day free trial for users
Email signature generator
Email validation features
Cons:
Limited number of possible contacts every day
Need to pay additional fees for add-on features
8. MixMax
If you've recently booked meetings with possible clients, Mixmax is a good choice compared to other platforms. It is easy to navigate because of its built-in scheduling features, which let you easily manage your calendar, book meeting rooms, and see if people are available at certain times.
With MixMax you can easily share your availability right inside your email messages. Your contacts can book meetings with you directly through email.
Pros:
Effective for AEs and CSMs
Positive reviews
Directly working with Gmail
Cons:
Possibility of inaccurate reporting
Not suitable with Outlook and other personalized inbox providers
Choosing the Best Cold Email Software
Although many email marketing services are available today, choosing the best cold email software should be based on the features and customer service it can offer.
The best outbound email automation really depends on what you want to achieve. You may want to:
Connect quickly
Have a higher success rate than other methods
Be flexible enough to change settings easily
Have great deliverability
When choosing from the tools mentioned above, ensure it can help you achieve one or more of the goals above. Also, the preferences and needs of your prospects and the team may vary from time to time. Thus, pick a cold email outreach tool that works best for you and your team and not what's used by most of your competitors.
That's why you must read as many resources and information about various platforms as possible to help you decide which one you should use. It's also essential to try the software before onboarding a client.
After all, there are limitations that you must observe while using any of the platforms. Familiarizing yourself with the platform's specific features, pros, and cons ensures that you'll provide the best services to your clients or meet their particular needs.
With all those in mind, we've found that for agencies and small organizations looking for an easy-to-use and affordable solution, QuickMail is a good choice. On the other hand, if you're looking for a highly automated solution, you can choose Outreach or Mailshake.
Best Practices for Sending Cold Emails
Apparently, using cold email software isn't enough. You must also make your cold email campaigns as effective as possible and ensure that you don't break any unwritten and written rules.
Confused? Let us help you by providing some of the best practices. Some of the best cold email software options also have these features, so keep them in mind when comparing and choosing between them.
Send Personalized Emails
A cold email won't work unless you know what motivates users and make them feel or show that you're aware of, or better yet, fully understand, their needs. When sending out an email to potential customers, it is essential to send a personalized message that will get noticed.
Personalizing your messages means using attributes like:
Names
Titles or Companies
Subject lines
Important information about the product
Also, inserting personalized elements like specific offers, messaging, or content will prompt a response from each recipient.
However, we understand that it's easy to create automated email campaigns but not so easy if you're trying to customize your messages dynamically, according to what your contacts respond to.
Fortunately, some of the best cold email software will allow you to insert personalization snippets in line with the text. Some of the best email outbound software tools even let you create content.
These tools will let you easily build custom email templates and apply standard formats or attributes to your message.
Provide Factual Subject Lines
Companies that just want to click-bait their audience or recipients use catchy but irrelevant information in subject lines. This strategy tends to deceive others, leading to them mistrusting you.
It's almost similar to most social media captions or news headlines you'll see today.
Remember that the email content must revolve around the subject lines. It will prevent miscommunication and won't deceive clients about pretenses and fake news. You'll be surprised how many people will be interested or even refer you!
Be Honest in Your Ads
Somewhat related to the last one, it is important to be true with all the information you put in your advertisement.
False claims may lead to client or customer mistrust and, worst, legal actions. Your products and/or services might also be tagged as a scam.
Being honest can increase sales because people invest more in trustworthy companies or businesspersons. Also, as mentioned, they may even refer you to their friends, relatives, and people who would need your products or services.
Honor Recipients Request to Opt Out
Everyone has a choice, especially in the digital world. People can choose to leave a group or opt out of receiving future newsletters or emails from a particular company.
This practice is considered the best way to deal with unwanted emails.
In the United States, there is a maximum of 10 days for senders to resolve opt-out requests made by their recipients. Failure to do so may lead to conflicts and possible legal issues concerning their privacy.
Put an Unsubscribe Button
In relation to the above practice, when you send an email, you must ensure you have a clear unsubscribe option inside the email.
If someone wants to stop receiving your emails, there should be a simple way to do that. They shouldn't need to call or message your customer service team.
FAQs About Cold Email and the Best Cold Email Software
At this point, you probably still have other concerns about cold email, especially cold email software. Therefore, we answered some of the most common questions about them to provide you with more pieces of essential information.
1. Do you need to get a membership in cold email software?
Yes, getting a membership from various cold email platforms is advisable to help with your sales and ensure proper management.
Like any products and services, some features are only available for members and restricted to those who are just using the free trial.
2. How do cold email platforms work?
Cold emailing is a technique for sending out emails to potential leads without them knowing about it. It allows someone to reach hundreds of thousands of contacts at once while taking advantage of a high response rate.
It's also an automated messaging service that lets users send messages that appear as if they came from friends or colleagues.
The best cold outreach tools automatically create an email campaign based on the information you provide about your audience, including demographic and behavioral data, interests, and the products and services that you sell.
3. What are the benefits of using the right cold email software?
Cold emailing software has many benefits, as we've noted earlier. That said, here is a more detailed look at what you can gain from using the right cold email software:
Saves You Time and Effort
In the past, we had to choose between sending a certain number of emails each time or using an automated program to send all our messages. We had to manually check every single message to see if it worked or not.
Now there is an easier and quicker way. We can select what type of campaign works best for us or let our customers tell us what kind of campaigns they like the most. It goes without saying that sending personal emails with automated marketing tools helps save time and effort.
The best cold outreach tools work great when you need to contact someone online, like sending a message through LinkedIn, Facebook, Twitter, and other social media platforms.
Easily Reach Your Target Audience
Email marketing is an excellent tool for businesses and individuals as it lets them stay in contact with customers and potential clients. Companies can also communicate important messages through newsletters and other promotional material.
It's an effective form of advertising since it targets the right audience for your products or services.
Some of the best cold email marketing software even have scheduling functionality, allowing you to schedule automatic emails, such as weekly newsletters, to get sent out at specific times.
Just remember that not all offer the same level of customization. For example, ActiveCampaign offers five different scheduling options, while MailChimp offers three.
Outreach Engine gives users complete flexibility in scheduling their sends. You can set specific days and time intervals and even choose to send only once per week if you like.
Hassle-Free Email Campaign Strategies
Cold email tools help businesses send out tons of emails without worrying about deliverability (getting your message through a list), personalization (making sure each email fits the recipient), and forgetting to follow up (hassling them again if they don't reply).
All-in-One Inbound Marketing Tool
Inbound marketing refers to attracting customers through advertising and other means. Marketing professionals often use inbound techniques to attract prospects via content marketing and SEO.
When executed correctly, digital marketing, including content marketing, social media, and search engine optimization, can drive qualified traffic to your website, convert leads into customers, and grow your business.
You can opt for the best outbound email automation to achieve these goals. In addition, the results from any inbound campaign launch should continually be measured and improved.
Rather than using third-party services to send emails out when it comes time for your campaign, consider choosing those that have a built-in cold email tool instead. It will allow you to create all of the necessary templates at once and keep them organized.
You can also save money because you won't need to pay for any other marketing software for your sales engagement platform.
Effectively Collaborate With Others
Collaborating with your company's other teams, clients or customers, and external partners is essential.
Email marketing software would help you collaborate with colleagues to create better emails and personalized email campaigns. You might need to combine different platforms depending on your needs.
Email tracking will also help provide detailed reports that you can use to collaborate with others. A campaign management solution should allow you to share a single platform for all your marketing efforts, including email campaigns, social media promotions, landing pages, pay-per-click ads, webinars, surveys, coupons, and text messages.
You also need to be able to rotate through the different departments in your company: sales, customer service, product development, and others. Doing so ensures that each contact gets personalized attention.
Finally, you need to be able to track everything that happens with your campaigns, ensuring that every piece of data you collect is useful. A robust campaign management system that promotes easy collaboration with others will help you accomplish all three goals at once.
If you run an agency, you'll also need features like an agency dashboard to manage client accounts, webhooks to automate processes, and a personalized audit log. These features are commonly found in some of the best email outbound software today.
They will allow clients and staff to see exactly what happened and when, so everyone knows what needs to be done next time. It also promotes effective outreach campaigns.
4. How to prevent cold emails from being tagged as "spam"?
Cold emails aren't effective because they sometimes come across as spam instead of sincere communication. That is why there is a chance that the clients or readers may disregard the email and never open it.
To get around this problem, we recommend starting out by sending personalized messages directly to specific customers. It is essential to know their names, company or designation, and personal requests that they want to inquire of.
You can even reach out to them through social media platforms like LinkedIn or Twitter to gain more information before sending an email.
If you choose to send cold emails, you will need to ask yourself what kind of information you want to get about your potential customers and what problems you think they might face.
Finally, remember not to bombard your prospects with dozens of emails at once. They can get easily irritated, especially if you send multiple messages daily.
Instead, focus on sending two to three in a week until you actually get results. There is a chance that a cold email will not be tagged as spam if you make it more personalized and direct.
5. How to set up a cold email outreach tool
Setting up a cold emailing tool will depend on your chosen software. Most cold email tools require you to create an account with them.
Some platforms offer free trial services for beginners or first-time users, so you can try them out before paying a subscription. Others even allow you to create your own template and customize your campaigns to your needs.
That is why, as mentioned, it's always best to try the tool via the free version before buying a monthly or annual subscription. You can save more time and money since you can easily opt-out if you are not comfortable with the cold email outreach software.
6. Which inbox service provider is the best?
Inbox services are excellent for receiving messages. There are two main types: web-based and desktop apps.
Both offer similar features, although there may be slight differences in usability. For example, web apps generally require fewer system resources, while desktop apps tend to provide a more polished experience.
Still, we recommend the desktop apps because they give you much more flexibility to customize your settings.
7. Is cold email legal?
Yes, cold email is legal. However, there's always a chance of getting caught and sent legal letters if you do not obey the laws and regulations.
Also, cold emailing isn't necessarily ethical for some cities. Amended regulations protect the users' privacy from getting too many "spam" emails.
For example, sending an offer to a potential customer through email could be construed as spam. If not done correctly, cold emails may also violate anti-spam laws. Unsubscribing is often easy for someone who is opted out of your mailing list.
Ensure you clearly indicate any opt-outs in your email and never harass users. Following these tips and guidelines, you should be able to send out your first cold email safely.
Overall, even though there's no law directly against sending emails, you still need to respect the privacy of others.
You must also stick to laws that prohibit unwanted commercial communications. Sending emails using software might help you avoid this situation.