Geo restrictions stopping you from binge-watching your favorite shows? Perhaps you're just looking for a secure way to surf the vast and sometimes scary world of the internet? If so, you need the best VPN for streaming.
Because of the conveniences they offer, you will find hundreds of VPNs available for you to take advantage of. These services are not created equally, so it's important that you know exactly what you need.
Hence, we'll look at the most trusted streaming VPN services that users from all over the world swear by. We'll also teach you the basics—knowing what VPN is, understanding how it works, and figuring out the reasons why you need one.
Best VPN for Streaming
A common misconception about subscribing to a VPN service is that it is illegal. The truth is that you can legally log into another country's server regardless of which VPN service provider you pick. That said, it's still best to check your country's laws regarding VPN usage.
For countless hours of unrestricted access to your favorite TV shows, documentaries, and movies, here's a comparison of the best VPN for streaming:
| | | | | | | |
| --- | --- | --- | --- | --- | --- | --- |
| VPN Service | Unblocks Which Streaming Services? | Platforms Supported | Compatibility | Max Devices Supported | Trial Period | Server Locations / Number of Servers |
| ExpressVPN | Amazon Prime Video, BBC iPlayer, DAZN, HBO, Hulu, Kayo, Netflix, Sling TV | Android, iOS, Linux, Mac, Windows | Apple TV, Amazon Fire TV, Chromecast, PlayStation, Roku, Xbox | 5 | 30 days | 160 locations / More than 3,000 servers |
| Nord VPN | Amazon Prime Video, BBC iPlayer, DAZN, HBO, Hulu, Netflix UK, Sling TV | Android, iOS, Linux, Mac, Windows | Apple TV, Amazon Fire TV, Chromecast, PlayStation, Roku, Xbox | 6 | 30 days | Over 80 locations / More than 5,200 servers |
| Surfshark | Amazon Prime Video, BBC iPlayer, DAZN, Disney+, HBO, Netflix US, YouTube | Android, iOS, Linux, Mac, Windows | Apple TV, Amazon Fire TV, Chromecast, PlayStation, Xbox | Unlimited | 30 days | Over 100 locations / More than 3,200 servers |
| IPVanish | Disney+, HBO Max, Hulu, Kodi, Netflix | Android, Chrome, iOS, Linux, Mac, Windows | Apple TV, Amazon Fire TV, Kodi, most routers | Unlimited | 30 days | 75 locations / 1,500 servers |
| ProtonVPN Plus | Amazon Prime Video, BBC iPlayer, DAZN, HBO, Hulu, Netflix, Sling TV | | Android TV, Chromecast | 10 | 30 days | Over 85 locations / More than 1,600 servers |
| CyberGhost | Amazon Prime Video, BBC iPlayer, HBO, Hulu, Netflix, YouTube, | Android, iOS, Linux, Mac, Windows | Apple TV, Amazon Fire TV, PlayStation, Roku, Xbox | 7 | 45 days | Over 110 locations / More than 7,700 servers |
| Windscribe | Amazon Prime Video, BBC iPlayer, Disney+, Hulu, Netflix US | Android, iOS, Linux, Mac, Windows, plus Chrome, Firefox, and Opera extensions | Amazon Fire TV, Nvidia Shield, Kodi, any router, and all OpenVPN-compatible software or device | Unlimited | 3 days | 110 locations / More than 500 servers |
| PIA VPN | Amazon Prime Video, Disney+, Netflix | Windows, Mac, Android, iOS, and Linux, as well as browser extensions for Chrome, Firefox, and Opera | Routers and many device types | 10 | 30 days | 70 locations / Roughly 29,650 servers |
Image Alt Text: Comparison of the Best VPN Services Available
To help you decide which of these VPN services matches your preferences, let's look at each of them more closely.
1. ExpressVPN
No idea how you can watch Netflix shows currently unavailable in your area? Among the best VPN services for streaming Netflix, we like ExpressVPN the most because of the level of security and excellent overall performance it offers.
With over 3,000 servers in 160 locations, you won't have a hard time accessing your preferred streaming service with ExpressVPN. Compatibility is also not a problem, as it works on Mac, Windows, and even Linux. You will also enjoy its intuitive apps designed for Android and iOS devices.
The best part is that ExpressVPN has a reliable team of chat support agents available to help 24/7. You will receive expert assistance on those rare occasions when you need help connecting to a server.
Connection speeds won't disappoint, and ExpressVPN's kill switch will give you peace of mind if security is your concern. Add that to its zero-knowledge DNS and 256-but encryption, and you'll have a worry-free experience.
With ExpressVPN, you can manually or automatically select security protocols based on your preference. In addition, this software has a no-logging policy, so your IP address and connection time stay private.
An ExpressVPN subscription might not be for those on a strict budget. Even so, you can rest easy because it offers a money-back guarantee that spans 30 days. To get the most out of your subscription, it would be wise to avail of the yearly plan, which comes with extra three months free of charge.
Pros:
Allows access to major streaming sites
Unrivaled speed
An impressive number of servers and server locations
Reliable customer service available 24/7
Works on any device
Comes with user-friendly apps
Cons:
More expensive plans
Can only allow five simultaneous connections
2. Nord VPN
Nord VPN is another trusted provider that can give you access to all major streaming services. These include Netflix, YouTube, Hulu, Amazon Prime Video, and even BBC iPlayer. This is all thanks to its SmartPlay technology, which bypasses geo restrictions by rerouting connections through its many servers.
That said, as these streaming sites constantly update their restrictions, it's not surprising that you'll experience connection issues at times. Fortunately, Nord VPN has a hardworking team of live chat experts who can help you with any problems 24/7.
As for speeds, this service offers more than just above-average speeds; you will also appreciate its impressive consistency. And with more than 5,000 servers in 80+ locations, finding a server wherever you are in the world should be no problem.
More than anything, security is where Nord VPN excels at. Not only can you choose to encrypt your data twice but also send it through two servers. Like any reliable VPN service, it has a kill switch, a no-logging policy, and 256-bit encryption. To personalize your security settings, Nord VPN offers support for whichever security protocol you wish to use.
Are you more of a mobile user or a desktop streamer? Regardless, you will enjoy the same level of experience where speed and consistency are concerned. While you can expect some minor problems with the mobile apps, Nord VPN constantly updates them to address these issues.
Pros:
Unblocks plenty of streaming services
Has the highest number of servers
Offers excellent customer support
Kill switch feature functions well
Impressive speeds
Ensures uninterrupted streaming
Cons:
Issues with the mobile apps
Some users might need a browser extension
Doesn't work on Netflix sometimes
3. Surfshark
Surfshark offers an excellent balance of value, speed, and security. As such, it's easy to understand why it's among the top choices for a streaming VPN. It unlocks most major streaming sites like YouTube, Netflix, Disney+, and Hulu.
Where it excels is in the fact that it can support unlimited connections at the same time. This means you can set it up on all your devices without fear of experiencing any issues. It works on smartphones, laptops, smart TVs, tablets, and game consoles.
Surfshark's responsive live chat support team can help you if you ever encounter problems. Hopefully, this won't happen as frequently because Surfshark's UI is very easy to use. While it doesn't have complicated settings, you'll have to tweak a few here and there to customize your experience.
Like ExpressVPN and Nord VPN, you get 30 days to try out this service. On top of that, you'll find that it offers the cheapest plans on this list. At just $2.50 per month, we don't think you need more reasons to subscribe to this service.
Pros:
Offers the best value
Allows unlimited connections
Accommodating team of live chat support
Compatible with any device
Has first-rate speeds
Supports HDR and 4K streaming
Cons:
Not as many settings as others
Lacks details regarding their privacy policy
4. IPVanish
What's interesting about IPVanish is how easy it is to use and customize simultaneously. It's perfect if you're new to using a VPN service, but it also offers many configuration options for experienced users.
Essentially, IPVanish lets you choose your preferred encryption, pick a specific server, activate certain features, and more. Moreover, it allows unlimited connections, so you can have as many devices rerouted through its servers as needed.
To get a feel of the product before getting a subscription, IPVanish gives potential customers 30 days risk-free period. All-in-all, it's an okay VPN service if you're after one to use for streaming. You will have access to plenty of streaming platforms, including Hulu, Netflix, Disney+, HBO Max, Kodi.
It doesn't disappoint when it comes to connection speeds, and its overall data transfer performance is admirable. The best part is that you get to enjoy 250GB of secured and encrypted cloud storage if you avail of any of IPVanish's plans.
Pros:
Impressive speeds
Highly configurable
No-logging policy
No limit on connections
Reliable encryption
Allows torrenting
Cons:
Problems unblocking some major sites
Does not work in some locations
5. ProtonVPN Plus
ProtonVPN offers a free version, but you will need to get the Plus plan if you want to enjoy its streaming services. When you do, we're confident you won't regret it. After all, it can unblock major streaming platforms, such as Netflix, BBC iPlayer, and even Amazon Prime Video.
Even more impressive is that it unblocks multiple Netflix libraries, including that of Canada, the US, and the UK. This means you can watch whatever show or movie you want to watch, even if you're currently traveling.
If you enjoy watching your shows on mobile, ProtonVPN Plus has got you covered. It boasts both iOS and Android apps that will let you stream on the go. The best part is that you can do business anytime, anywhere without worry because it's one of the most secure services in the market.
That said, the ProtonVPN Plus plan isn't cheap by any means. You will have to watch out for special offers to find promotions and save money. Even if that's the case, we still think it's worth it, given the excellent service you will get from this provider.
Pros:
Among the most reliable for unblocking streaming sites
Secure and easy-to-use mobile apps
Gets regular updates and improvements
Has unrivaled speeds
Comes with a free version
Cons:
Plus plan is required for streaming
Somewhat expensive
6. CyberGhost
CyberGhost is a well-known VPN provider worldwide because of its excellent performance in unblocking geo blocked content. Like any great streaming VPN, it can give you access to Disney+, Amazon Prime Video, BBC iPlayer, Netflix, and more.
However, where it lacks is customer support, as the site's UI isn't up to par with what most users want and need. Also, it doesn't send notifications when connecting and disconnecting, which would've been a good feature.
CyberGhost remains one of the best VPNs for streaming because of its dedicated streaming servers even if that's the case. In fact, it's better than our top two picks because it offers a 45-day money-back guarantee. If you ask us, this just shows how confident CyberGhost is in its product.
Another criterion where it excels is the number of servers available for you to take advantage of. There's no denying that CyberGhost is serious about providing high-quality VPN services, considering it has more than 7,000 servers. What's more, it blocks ads and tracking and has a no-logging policy.
Pros:
Among the fastest speeds
Impressive unblocking tech
Greatest number of servers so far
Has dedicated servers for streaming
Paired with user-friendly apps
Cons:
Lacks customer support
Some usability issues
7. Windscribe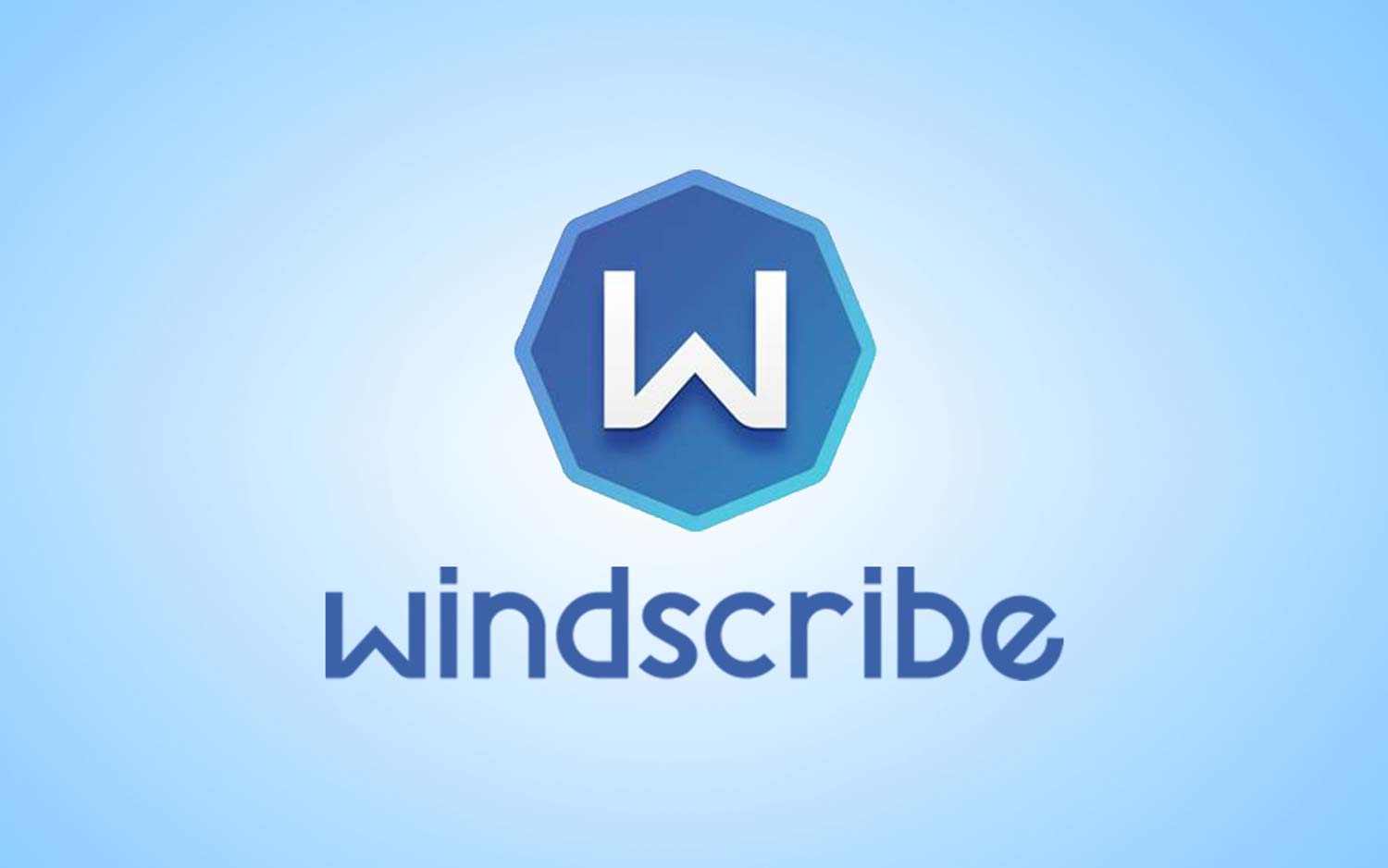 If you're looking for the best free VPN you can use for streaming, Windscribe is a good option. However, it's ideal only for those who don't stream hours after hours of movies and shows. The free basic plan allows you to watch geo blocked content, but it has a 10GB cap. Therefore, you will need to upgrade to a paid plan if you need more than that.
Regardless if you have a free account or a paid plan, you can enjoy unlimited simultaneous connections to Windscribe's servers. This means each of your devices can have a secure connection, or you can share your account with close family members.
That said, the free version can only give you access to 10 server locations. Though generous, some won't like this limitation. Fortunately, you can easily upgrade your subscription because Windscribe offers some of the most reasonable rates on the market.
If you decide on going for the paid Windscribe VPN service, make sure you've thoroughly researched its features. Unlike others, this VPN provider only offers a three-day money-back guarantee.
Pros:
Has dedicated servers for streaming
Comes with highly configurable settings
Enjoy 10GB of free data allocation
Boasts advanced features and functionalities
Easy to use
Offers good value and reasonable rates
Cons:
No live chat support
Not as fast as other VPN services
No security audit
8. Private Internet Access VPN
A good streaming VPN should have a simple user interface that even beginners can master in a flash. At its core, this is what Private Internet Access VPN offers. Although it doesn't lack features, it is an easy-to-use and affordable streaming VPN service ideal for those new to this market.
Despite being budget-friendly, Private Internet Access VPN boasts unlimited bandwidth, minimal latency, and reliable download speeds. This combination makes this VPN service an excellent choice for all major streaming websites.
While you'll have reliable access to Netflix, Disney+, and Amazon Prime Video, you won't have the same luck with BBC iPlayer and Hulu. Hopefully, future updates to its programming will address this issue.
What's great about Private Internet Access VPN is that it is easily customizable by tweaking a few settings here and there. Even if you are unfamiliar with kill switch options, port forwarding, and DNS server settings, PIA has got you covered. Every setting is thoroughly explained, perfect for those who aren't as tech-savvy.
On top of all these advantages, you will get to enjoy a dedicated IP address and free antivirus software, adding more bang for your buck. PIA also lets you test the waters before going headfirst by providing a 30-day money-back guarantee.
Pros:
Reasonable rates
Has dedicated streaming servers
Offers plenty of customizable features
Impressive kill switch function
Comes with free antivirus
Dedicated IP address
Cons:
Does not work with other streaming services
Not as fast as other VPNs
What Is a VPN?
VPN or virtual private network is a service capable of hiding your IP (internet protocol) address to ensure anonymity and privacy. In turn, you could send and receive data without fear of others finding out about your activities.
It does this by using encrypted and, therefore, secure connections to create a private network from a shared or public internet connection. Using a VPN makes your activities online difficult, if not virtually impossible, to trace.
It first became a tool to keep government and business transactions private and secured, especially since they have employees from several locations. Today, anyone who wants better online security can use a VPN.
In a nutshell, a VPN hides, protects, and guards your online information so that you can stay anonymous on the internet. Not only will hackers have a hard time knowing who you are, but you can also rest assured your location remains unknown.
Why Do You Need a VPN for Streaming?
As you can imagine, a VPN service is a useful tool to use to ensure your privacy when connecting to public Wi-Fi, such as those in airports, hotel lobbies, and coffee shops.
On top of privacy and anonymity, you will also gain access to materials protected by copyright or not available in your location. To better understand its importance, let's talk about why it's imperative that you subscribe to a VPN service:
For Online Security
In today's day and age, you often find yourself relying on the internet not only to send emails to friends and co-workers but also to do chores like paying credit card bills. While you can do this safely at home, the same cannot be said when logging on to an unsecured internet connection.
Scenarios such as these solidify the importance of a VPN service's privacy and security. Logging into your online bank account via a public network without a VPN essentially exposes your banking details to cybercriminals.
With a VPN, all your digital activities and personal information are protected by encryption so that they stay safe from hackers. Using a VPN for all your online activities means you can send important documents and pay bills without worry.
For Privacy
With hackers left and right, it is important to make sure your online activities are protected at all times. If you don't want strangers to have the option to trace your IP address, use a VPN whether you're sending private emails or just surfing the net.
Think of VPN as a secure tunnel, shielding your data from prying eyes and ears. The data first goes through the VPN's servers, gets encrypted, and then sent to and from your computer, laptop, or phone.
For Unrestricted Access
As you probably already know, there is a huge amount of content only available to specific locations. For example, Netflix offers a different collection of movies and shows, depending on where you are physically located.
A VPN works by using its servers to divert your connection and hide it from your ISP (internet service provider). For this reason, your ISP won't have access to your online activities, so it will be unable to block you from doing what you want.
By using servers from another location, you will have access to content unavailable or restricted in your area. You'd be able to watch geo-blocked content anytime, anywhere by making a few tweaks to your VPN service.
How To Choose the Best VPN for Streaming
By now, you should know the importance of using a VPN service for streaming. The next step is to figure out how to pick the right service to match your needs. For that, you will need to look at several factors, such as:
Privacy and Security
First and foremost, ask if the VPN service protects your privacy and gives you the level of security you are looking for. This is where the no-logging policy comes in, which just means they won't log or track your activities.
You're using a VPN for your privacy, so choose a service provider that won't log your data. If you don't, what's the point of paying for a VPN if they can share or sell your browsing activity to, say, a marketing agency or the government?
This reason is also why experts advise against using free VPN services. If they are not charging you for their services, there's a good chance they are selling your online history to make up for the lost revenue.
Security is another factor to consider. If you will only be streaming shows and movies, there's no reason to up your security. However, those sending and receiving sensitive information online will want the latest protocol to ensure the highest level of security.
Kill Switch
Though not common, you will experience disconnections from the VPN server from time to time. When this happens, your device will automatically connect to the public internet connection. This exposes your IP address and browsing history to your internet service provider and cyber criminals.
If that's a cause of concern for you, get a VPN service with a kill switch. This feature automatically severs your internet connection whenever your VPN connection experience drops.
Data Limits
Check if the VPN service provider sets bandwidth limitations on its packages. At the same time, you should also have a rough estimate of your internet usage. This way, you can decide if you need a VPN service with unmetered bandwidth or not.
Server Locations
The best VPN service providers have servers located in hundreds of locations all over the world. Thus, you can appear to be accessing the web from anywhere by connecting to a specific server. This is also important if you want to watch geo blocked content.
If this is your ultimate goal, look for a provider with servers in your preferred location. You can often find a list of their servers' locations on their respective websites.
Moreover, connecting to a server near you will likely result in faster and more reliable connection speeds. Hence, choosing a provider with a couple of servers spread throughout your country is important.
Number of Server Locations
Aside from where the servers are, you will want to consider the number of server locations a VPN service provider has. The more server locations you have available, the more flexibility you will have in choosing where to connect your devices.
Number of Servers
Most users will want to work with a VPN provider that offers the most servers. Why? That's because servers can get overcrowded, resulting in slow speeds and unreliable connections.
Having too many users connected to a single server will significantly affect your connection speeds. As you can imagine, this is especially important when downloading and uploading files and when streaming videos.
While it's best to subscribe to a VPN provider with the highest number of servers, how many is enough? There isn't a single answer to that question, but those with more than a thousand servers are less likely to experience overloading.
OS Support
Of course, your choice of VPN service should be compatible with the OS on your phone, tablet, laptop, and desktop. You won't encounter compatibility issues with most paid VPN subscriptions. However, the same cannot be said about free versions.
Mobile VPN
Now more than ever, we must protect our browsing activities on our desktops or laptop and more so on our mobile devices. This is where choosing a VPN provider that offers mobile services becomes more crucial.
Simultaneous Connections
If you're like the rest of us, you probably use more than one device for streaming videos. Therefore, you also need a VPN to let you access your account on multiple devices simultaneously. Most providers allow up to five simultaneous connections, but some offer unlimited devices.
Often, a VPN provider will offer varying numbers of simultaneous connections depending on your plan. Generally speaking, you will pay more if you want to route unlimited devices through a VPN service.
Price
Speaking of paying more, price is another important factor to consider. Again, we don't recommend using free VPN services because they likely won't protect your data. If not, we're sure you will be bombarded with ads left and right.
Free VPNs also don't have fast speeds or offer enough bandwidth. You can expect to get disconnected to the server repeatedly until you finally give in and get a paid subscription. Some will even block you from accessing certain server locations and won't give you any form of customer support.
So, in choosing a VPN service, look for a provider that offers a good balance between value and price. While some are more expensive than others, figure out why. It could be because they offer better encryption or allow more connections.
In any case, you will save money if you get a VPN plan with longer coverage. In other words, you will be paying less if you avail of the year-long plan than if you pay monthly.
Free Version or Trial
As with most services, you can't always know if a VPN subscription is a right pick for you until you try using it firsthand. That's why plenty of providers offer either a free version or a trial period.
Keep in mind that signing up for a free trial means you will have to cancel your subscription before the end of the trial period. Otherwise, you will begin paying for the paid version. Often, the trial period lasts for 30 days.
Ad-blocking
These days, pop-ads are more than just annoying; they have actually become dangerous, infecting your device with malware. They also slow down your streaming speeds and make your screen almost impossible to use. As such, finding and paying for a VPN service with an ad-blocking feature is all the more worth it.
Which VPN Is Best for Live Streaming?
For the best binge-watching experience wherever you are in the world, you will want a VPN service that unblocks all major streaming services. That's what ExpressVPN offers. It allows you to watch your favorite shows on Netflix, Amazon Prime Video, Hulu, and more.
Having a team of experts offering live chat support is also a welcome plus. For this reason alone, there's no denying the excellent service ExpressVPN offers its users. As such, we're confident you won't regret subscribing to its plans.
Streaming VPN FAQs
Not entirely sure if you need a VPN service? We'll help you dig a little deeper into this service by answering the most common questions beginners ask.
1. Are VPNs legal?
Regardless of where you are in the world, using a VPN is legal. That said, that's not to say you can do illegal stuff when using a VPN. If you live in a country where certain online activities are illegal, a VPN is not a free pass; you'd still be committing a crime. Among these unlawful activities include hacking and torrenting copyrighted content.
2. How much does a VPN cost?
How much you pay for a VPN service will depend on the provider you choose and the plan it offers. As mentioned, some have free versions, but you won't have access to all of its features. The cheapest plans can set you back roughly $3 a month. The more features and advanced technologies you want, the higher you will pay.
3. How do I sign up for a VPN?
Even the least tech-savvy person can sign up for a VPN service easily. A lot of the best providers also have plans that don't ask for complex hardware requirements. For any questions regarding signing up, all you have to do is visit their website and get in touch with their customer support team.
4. Is streaming better with a VPN?
A VPN service does not make streaming better, nor will it boost browsing speeds. Instead, it will let you have access to movies and shows that are unavailable in your area.
5. What does a VPN do for streaming?
Aside from bypassing geo restrictions on content you want to watch, a VPN will hide your browsing history and other online activities. This way, even your internet service provider won't know what you're watching.