There are a lot of things to consider to create quality content and increase traffic to your website. Having terrible or duplicate content won't do you any good. In fact, you could even be penalized by Google if certain red flags exist.
Fortunately, the best SEO tools exist to help you have a more efficient system. You don't need to do tedious work finding the right keywords for your content. With the right keyword research tool, your workflow will be smoother.
Not only that, but you will also be able to understand which areas your articles are weak. This way, you can adjust it to make it stronger and have better traffic. What are the best SEO tools available today?
31 Top Result Oriented SEO Tools
The problem with SEO is that there are way too many tools available, and it can be hard to find the right ones. Some are free, while others require you to pay a certain amount. To help you out, we have prepared a comprehensive list of tools you can use for better content and traffic.
Sometimes, free SEO tools offer the same features you will get from paid ones. As such, it's important that you know your options so that you don't waste money unnecessarily.
Best Free SEO Tools
Answer The Public is one of the best keyword research tools for understanding your audience. A lot of SEO tools gather the data from The Google Keyword Planner, but that's not the case with Answer The Public. Instead, it looks for questions people ask in various places online, such as blogs, forums, and even social media.
Once it gets the questions, the tool modifies them and turns them into keywords. A lot of users ask questions on the internet, especially on blogs. This tool can find them and create a keyword that would match those questions, giving you a good opportunity to create quality content.
Review
This free SEO tool is great when you are running out of ideas because it broadens the horizon. If you are in the "fitness" niche, you can use this to create quality content around the keywords, such as exercise, yoga, and a lot more.
The main concern you might notice is that it only has two search engines, Google and Bing. Also, the free version has limited searches.
Pros:
100% free
Gives you more topics to cover in a similar niche
Compares two topics
Cons:
Monthly subscription to use unlimited searches
Offers less technical and in-depth keywords
Only two search engines are available
2. Animalz Revive
SEO content needs to be updated from time to time. The keyword trends changes, which means you can't get good organic traffic if you don't update your content regularly. Animalz Revive can help you improve and update your content.
Before Animalz Revive, you had to comb through your Google Analytics account to check for the pages that needed updating. Thanks to this tool, you won't have to waste time and energy to get better traffic.
Review
Animalz Revive is probably one of the best free SEO tools because it can help identify which content is not giving you traffic. You don't need to manually search which ones need updating anymore. It will suggest new keywords to use to drive traffic to your website.
That said, if you are in a rush, it will be a pain to wait for the results, as it takes 24-48 hours to create the report.
Pros:
User-friendly
Drives the right visitors to a page
100% free
Con:
Takes a long time to generate the report
3. CanIRank

If you are looking for a detailed keyword tool, CanIRank is one of the best free options. Basically, it tells you whether or not your target keyword can be ranked. Therefore, don't expect to receive general advice, unlike the most common SEO tools.
Review
Although not completely free, you can try the beauty of this tool because it has a free seven-day free trial with all the paid membership. If there are no results within 30 days, it offers a money-back guarantee. One major thing to take note of is that you have to manually analyze each keyword for better competition.
Pros:
Offers a full-service plan
Web-based (No download and install)
The dashboard is easy to navigate
Cons:
The free membership has limited options
The paid version is quite pricey
Manual keyword analyzation
4. Seed Keywords
Running out of keyword ideas? Seed Keywords is a keyword research tool that asks customers if they would search for you online. The tool gives relevant keywords you can use in your favorite keyword tool.
When you receive the results, you can do a Google search to see how competitive the keywords are. If they are, you can use them to improve your site's content, driving more traffic.
Review
The best thing about this tool is that it is user-friendly. What's more, you can share it to different platforms using links. However, there are times that the data provided is inaccurate, so you will need to manually recheck everything to get more reliable results.
Pros:
100% free
Straightforward
Sharing with team members is smooth through links
Cons:
DIY data analysis
Some inaccuracy in the data
Support is available in another domain
5. Exploding Topics
Being the first ones to create quality content using keywords is a huge advantage because it helps boost organic traffic to your affiliate site. Exploding Topics gives you keywords that are starting to become trendy. With these keywords, you can optimize your old content and make it better.
Review
This tool gives your content a chance to become one of the first ones to use a trendy keyword. Even better, it is easy to use and totally helpful for SEO. Keep in mind that there are only around 2,000 topics in the database. The good thing is that it gets updated regularly.
Pros:
Boosts traffic
Saves time in thinking about the topic
100% free
Cons:
Deceptive growth metrics
DIY the trends to find out what they are
6. Seobility
Seobility is a Germany-based tool popular in the US and around the world. It provides competitive analysis by checking website rankings and monitoring the traffic. This tool will inform you of slow-loading pages, sitemap problems, and a lot more.
Review
If you have been in the SEO field for a long time, using this tool will help a lot as it provides advanced SEO functions. That said, it can be quite challenging for beginners to use because there are plenty of technicalities involved. So, adding instructional materials will help beginners well.
Pros:
Checks website ranking
Monitors the website's traffic
Checks SEO performance
Cons:
Not ideal for beginners
Too many advanced SEO functions
7. BrowSEO
BrowSEO is a tool that allows you to see websites similar to search engines. This means you don't need to see any distractions like CSS codes. All the details you will see are relevant to SEO, which are highlighted so that you can easily spot them.
Review
This tool is highly recommended, especially for beginners, because it provides a lot of advantages and ease of work. It is a good thing that it offers a free version. Moreover, it has a SERP preview, which is very helpful for content optimization.
The only problem you will need to endure is when you need to check the pages' header information manually.
Pros:
Executive one-click login
Allows interaction by joining relevant conversations
Cons:
Forums and backlinks rely on the expertise of the SEO executive
All header information is unavailable unless manually checked
This SEO software gives you the data straight from Google, so you can rest assured that the information you're getting is legit. You can use the Google Search Console to track your site's ranking in the SERPs.
Review
Regularly monitoring your website's health is essential. And with Google Search Console, you can have peace of mind because all the information you get is legit and comes from Google itself.
That said, Google Search Console could be challenging for beginners to use, so it could be better if there were more tutorials available.
Pros:
Shows the progress of the site
Helps optimize specific websites
Cons:
Not ideal for beginners
Sampling is a bit of an issue
9. Reddit Keyword Research Tool
If you are looking for a comprehensive list of keywords, this tool is probably one of the best. It can provide you with terms you wouldn't find from other tools. Here, you will know of the most popular searches on Reddit and create content based on their popularity.
Review
The Reddit Keyword Research Tool is one of the easiest free SEO keyword tools out there. It might not offer the best results, but it will give you a lot of alternative keywords for your content.
If you are looking for an alternative or additional tool, this is a good option. However, keep in mind that it only focuses on subreddits, which may not be stronger than other competitors' content.
Pros:
Finds interesting topics for the target audience
100% free
Cons:
Limits searches to existing subreddits
Has a small volume of the suggested list
10. WordTracker Scout
This tool has a different approach when it comes to gathering competitive keywords for your site. Basically, what it does is give you the most common words used on a page. This means you can use it on your competitors' sites and grab their target keywords to make your content more competitive.
Review
Although it doesn't give you unique keywords, it can help you boost your site's traffic. You can easily identify the keywords your competitors used, giving you an opportunity to create an SEO strategy to make yours better.
That said, since it is complicated to use, especially for first-timers, it would be better if they come with beginner-friendly instructions.
Pros:
Finds related search terms to develop a more comprehensive one
Gives new ideas on long-tail keyword phrases to use on blogs
Cons:
Not user-friendly, especially for beginners
The extension is only available for Chrome
11. Siteliner
Siteliner helps you detect any SEO issues your site possibly has, including blocked pages, broken links, and even duplicate content. It will give you a comprehensive report, but the best thing about it is that it is free to use.
Review
With the tool's help, you will be able to fix the problems your site is currently experiencing. Once fixed, you can have better content. Also, you can download the SEO report card in multiple formats. While it doesn't allow you to compare your site to your competitors, it gives you an average comparison on the internet.
Pros:
The free version offers to scan up to 250 pages
Multiple checker tools, such as broken links and duplicate content
Free detailed report
Cons:
No insights to improve page speeds and loading times
The interface seems very basic
The Bing Webmaster Tools is highly similar to Google Search Console, but it is for Bing. So, if you want your site ranked in Bing, using this tool will surely help you a lot. We can say it is one of the free apps that offers the best SEO reporting tools. That's because it has insights that can help you improve your traffic for Bing.
Review
With this tool, you can get keyword ideas and data straight from Bing. Even better, the data is strictly for organic search. However, it may not give clear data when it comes to Bing and Yahoo, as it only focuses on Bing itself.
Pros:
Allows Google Search Console importation with a few clicks
Easy to navigate
SEO reports have feedback
Cons:
Unclear regarding Bing's and Yahoo's traffic data
Interface needs improvement
Google Analytics may not be an SEO tool, but it is almost impossible to run an SEO campaign without it. That's because it gives you the data that tells you whether your site is getting better or worse or perhaps stagnant in ranking.
Data, such as organic traffic, page speed, bounce rate, traffic sources, time on site, and a lot more, can help you identify which areas you need to focus more on.
Review
It is easy to use, and the data you are getting is reliable and real-time. This means you can easily update your website to boost its traffic. The best thing about it is that you can integrate Google Analytics with Google Search Console; thus, you will have a more powerful tool.
That said, you may feel that the dashboard is a bit unorganized at first. Though after using Google Analytics for quite some time, you will easily get accustomed to it.
Pros:
Real-time data
Customizable reports
Identifies trends in traffic
Cons:
The interface is a little crowded
Cookie handling
Very high level of reporting
In today's world, you may want to make sure your website is mobile-friendly. If it isn't yet, you could be in big trouble because many users access the web through their phones.
Fortunately, you don't need a full-time developer to check whether your site is already mobile-friendly. With Google's Mobile-Friendly Test, you can know whether it is optimized for mobile users.
Review
What makes Google's Mobile-Friendly Test stand out is that it can help you improve your site's code, especially those related to "Page loading issues." This way, Google crawlers can index all the resources on your website.
Pros:
Easy to use
Supports most modern devices
Tests your site code even if it's still under development
Cons:
The suggestions are sometimes vague
Results can be too technical, even for professionals
Looking for a powerful website analyzer? Lipperhey is one of the best tools that provide accurate results. With the help of this free SEO tool, you can measure, analyze, and improve search engine rankings.
If you need a basic tool with multiple useful features, you should give this one a try because it is a promising solution that can help you improve your site.
Review
Long-tail keywords are essential to creating organic traffic. Fortunately, you can get a list of keywords for your specific pages on your site with this free tool. That said, you have to take note that it is ideal only for smaller companies, as it can have difficulties analyzing larger companies' websites.
Pros:
Free website analysis, backlink checking, and SEO analytics
Accurate results
Cons:
Not ideal for larger companies
Not that user-friendly
16. Panguin Tool
When there is a huge update in Google's algorithms, there's also a huge possibility that your website would rank lower. Chances are, you might need to analyze and recheck everything to learn how to get your site back on track. With Panguin Tool, you can easily find out the cause of the issue and fix it right away.
Review
The best part of this tool is that you will be able to switch the specific updates on and off. If you focus on local SEO, you can use the tool to show Google updates that impact local results.
However, even if it's one of the best local SEO tools, it would seem that the features are very basic. Some would not try to use it for this reason, but this is a great tool to help you improve your site's ranking even after a major update.
Pros:
Cons:
The features are basic
Feels outdated
Best Paid SEO Tools
17. SEMRush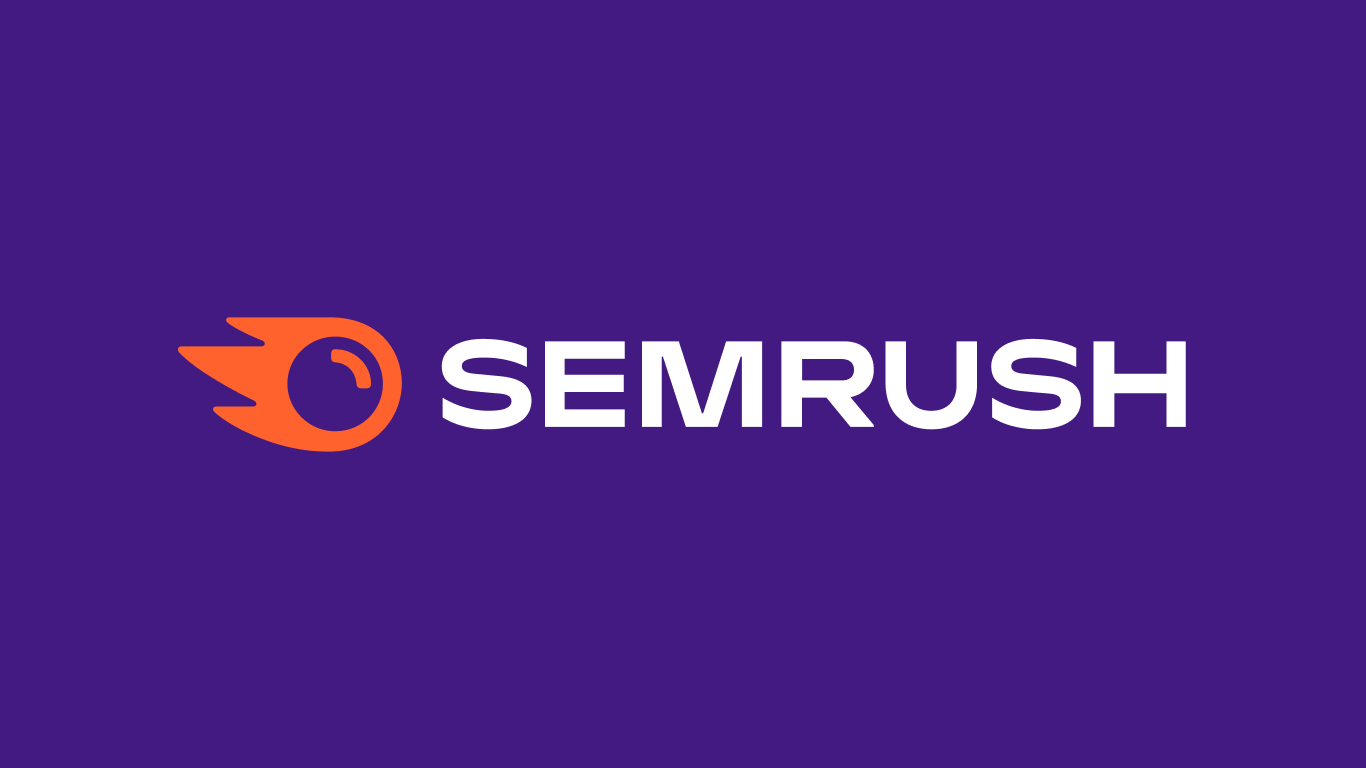 SEMRush offers all the SEO tools you need to track keyword rankings, organic traffic, and backlinks. Its Keyword Magic feature allows you to know more phrases that can help you boost your ranking.
Another interesting thing about this tool is that it allows you to compare your competitors' data to yours. This means you can avoid what your competitor is doing wrong, improve your website, and make it even better than theirs.
Review
Although it may seem pricey, especially when adding some features, it is a great tool to purchase. Thanks to its simplified reports, it could be considered one of the best SEO reporting tools.
The only downside is when you have sites that are more than a year old. That's because the tool can only go back by one year. Therefore, it won't be able to access the data you want from the earlier stages of your website.
Pros:
Organic keyword research
Reliable site audits and simplified reports
Monitors and manages traffic analytics
Cons:
More filter options on keyword research
Not mobile-friendly
18. Ahrefs
Ahrefs is a comprehensive tool that can help you improve your site's SEO performance. That's because its backlink index is updated regularly. The good stuff doesn't stop there, as it also offers other powerful tools, such as content explorer.
Review
It may seem difficult to use at first, but Ahrefs has plenty of blogs that talk about tips and tricks to put its features to good use. The best feature is still their backlink index, as it offers comprehensive data you can use for your website's improvement.
That said, you may need to adjust a bit regarding their interface, as it may seem outdated. Some users even feel that the tool has a bland user interface, but it still doesn't erase the fact that it gets the job done.
Pros:
Shows the list of keywords used on a website
Gives full insight into the backlink sources
Competitive analysis
Cons:
May not be easy to use at first for some
User-interface could benefit from improvements
19. Moz Pro
Moz Pro is probably one of the best local SEO tools you can use to your advantage. Actually, it isn't just a tool but an SEO tool suite. It offers value for your money because you would be getting an extensive system without paying much.
Some of the things Moz Pro is best known for include suggesting keywords, linking, auditing sites, and a lot more. It may not be one of the best SEO audit tools available, but with all the tools you are getting aside from the site auditing, it is a good deal.
Review
With Moz Pro, you will not want to look for other tools because it has everything in one place. As a result, you can enjoy the ease of access to the tools your site needs. Although some tools are unavailable, the basic and commonly used ones are already included in the system.
That said, keep in mind that navigating Moz Pro's tools may seem difficult at first. It has plenty of tools, so you may need to get used to identifying which ones you need to get to the section you want to go to.
Pros:
Reliable keyword tracking
Audits your site for technical issues
Backlink trends and opportunities
Cons:
Requires getting used to
Data isn't updated immediately
20. Majestic
Looking for the best tool with the best database for link index? Majestic could be the one for you. What we like about it is that it tells you where the links come from, making comparisons for your content to the competitors' easier. You can even compare up to five sites at the same time.
When you compare your site to your competitors' sites, you will understand how you can improve yours. That's because you can address the areas where they are making mistakes and create better content.
Review
Majestic's reports are customizable, which is ideal when you need to create reports for your clients. So, when you want to edit some areas of the report, you'd be able to do that.
You might need some time to get used to the interface, as it could be difficult to navigate at first. Once you get used to it, everything will be easier for you.
Pros:
Customizable reports
Accurate backlink profile tracking
Competitor research
Cons:
User interface and navigation need improvements
Can be confusing for beginners
21. SpyFu
SpyFu focuses on spying on competitors, which it does by checking how your competitors use the keywords. This way, you can understand how they target their audience using keywords with high search volumes.
With this knowledge, you can either improve your content or avoid the mistakes they are making. As a reliable search analysis tool for keyword research, SpyFu can help put your site back on the map.
Review
SpyFu's best selling point is that it can provide you with competitor analysis. You'd be able to see how the competitors' sites are improving, which you could utilize to make yours better.
That said, its biggest downside is the navigation. You might need to explore a bit and watch instructional videos in the beginning because it is quite challenging to use, especially for beginners.
Pros:
Shows competitors' keywords
Provides insights regarding keywords
Keyword analysis
Cons:
Requires a learning curve
Challenging navigation
22. Serpstat
Serpstat has a lot to offer because it has more than 20 tools you can use for your SEO tasks. These include backlink analysis, rank tracker, and site audit, among many others.
This tool will help you grow your business because it has many important features to help you improve your site. For example, you will get international data and collect keywords, which can help you create a strategy for your next campaign.
Review
The best thing Serpstat offers is its keyword research functionality, helping your site gain more traffic. That's because it gives you high-potential keywords so that you can use them to create better content.
If your site has many pages, you can expect that the auditing process could take a lot of time compared to other tools. As such, we think this is ideal for smaller companies.
Pros:
One-click audit
Reliable keyword research tool
Best for smaller companies
Cons:
23. CognitiveSEO
CognitiveSEO is another popular SEO tool suite offering all the tools you need. These include tools you can use for researching, planning, and executing your strategy. Also, it can help you with keyword research, backlink analysis, site auditing, and even mobile ranking.
Penalties from Google are things you want to avoid, and CognitiveSEO will help you with it. As a result, it will also be easier for you to increase your social visibility.
Review
One thing you'd probably like about this tool is that its pricing plan is customizable. You can have the base price, and the price will change depending on the tools you want to add. This means you don't need to pay for ones you don't really need.
That said, CognitiveSEO's exporting data is something to take note of. There are times it could be confusing, especially if you are not yet used to it. However, once you familiarize yourself with how it works, you'd find it very efficient to use.
Pros:
Customizable plan
Efficient marketing campaign
Can help build a social media presence
Cons:
Starting price is quite high
Exporting data can be confusing at times
24. Advanced Web Ranking
When you are aware of your site's ranking, you will also know that some areas of your site aren't working. For that, you need a reliable tool.
Advanced Web Ranking will be able to help you with this, as it is one of the most comprehensive rank trackers out there. It will provide you with daily tracking results, which could help you improve your site and make it better than your competitors.
Review
Aside from comprehensive rank tracking features, you will like that Advanced Web Ranking's layout can be customized. This means you will be able to personalize it according to your preference. However, the tool could become better if it includes mobile site tracking.
Pros:
Customizable layout
Hyperlink management
Rank tracking
Cons:
No mobile site tracking
No multiple site management
25. ContentKing
Need help ensuring your site has no issues? ContentKing can give you peace of mind as it shows you the SEO issues on your site. Even better, it will let you know when it finds an issue right away. With ContentKing, constantly checking your website is no longer necessary because it provides efficient error checking.
Review
ContentKing's crawler runs 24/7, so when there are changes regarding your site, you will know it immediately. This means you will be able to fix the issue as soon as the tool detects it, giving you a chance to retain the site's ranking or perhaps get better traffic.
That said, ContentKing is built using a lot of JavaScript, so it could take some time to load because it eats up a lot of your RAM.
Pros:
Easy to use even for beginners
Monitors webpages
Discovers SEO problems
Cons:
Could run slow in some cases
Lacks a rank tracker
26. Mangools
If you only need basic SEO tools, Mangools has got you covered. It is quite popular because of its sleek design. Plus, it is easy to use, even for beginners.
Review
Whether you are a beginner or a professional in the field, using Mangools can help you a lot. It is especially helpful in creating content for your website because it provides accurate keyword data.
The only thing you need to keep in mind is that Mangools isn't recommended for larger companies. The same is true if you require more than just the basics.
Pros:
Accurate keyword data
User- friendly
Loads fast
Cons:
Not ideal for larger companies
Other page quality statistics
27. Searchmetrics Suite
Creating a strategy for your content is critical, and Searchmetrics Suite can be your valuable assistant. It provides assistance in creating efficient marketing strategies for your website's content. Basically, you can use it to do competitive website analysis, site and content optimization, and site audits.
Review
As the name suggests, Searchmetrics Suite's research section is great. You'd be able to find out what your competitors are doing and how they are making their sites rank higher on search engines. However, if you are targeting smaller countries, the keyword data it has may not be sufficient.
Pros:
Finds relevant keywords
Backlink SPS
Comparisons between competitor sites
Cons:
Limited keyword data for smaller countries
Does not help improve social media visibility
28. Screaming Frog
It's not easy to bounce back when your site experiences problems with SEO, especially if you don't know what issues you're dealing with. With Screaming Frog, you won't have to search long and hard for the problem. Its main goals are to find and fix technical SEO problems quickly because it works like a Google crawler.
Review
Screaming Frog is a nifty tool that provides fixes to any SEO-related problems. These can include problems with your headings, title tags, meta descriptions, and even duplicate content.
Although paying for the full feature is quite costly, the free version can still provide efficient results. That said, keep in mind that the free version has limited crawls. If you want to experience unlimited crawls and other features like scheduling and Google Analytics integration, get the paid version.
Pros:
Generates reports of potential issues
Resolves technical SEO problems
Provides results in seconds
Cons:
May be too technical for beginners
Expensive for the full features
29. WooRank: SEO Ranking Tool
Similar to Answer The Public, WooRank offers both free and paid versions to track and report your marketing data. You can easily know which keywords your competitors are targeting, giving you the chance to create better content than theirs.
What's more, WooRank has a Chrome extension. This will give you faster results because it will show you how to improve your site's on-page and off-page SEO.
Review
When it comes to the best SEO audit tools, WooRank is included on the list. Even beginners will find it easy to understand because its interface is user-friendly. Plus, you will get the results fast, which means you don't have to wait a lot of time and even suffer from information overload.
The SEO software runs on the cloud, so you don't need to install anything on your computer. However, you might not feel secure because it has no client-specific login, which we hope improves in the future.
Pros:
Saves a lot of time
No information overload
Covers both on-site and off-site SEO
Cons:
The free version doesn't allow premium features
Not ideal for beginners in SEO
No client-specific login
30. Ubersuggest
Ubersuggest is one of the best SEO tools to use if you want location-based results. Despite the premium tools you will get, you don't need to pay extra because it comes with a free version. You just need to type in a keyword or a website you want to rank, and it will give you detailed information regarding keyword difficulty.
To enjoy more of its amazing features, you will have to buy a subscription. The good thing is that it doesn't cost as much as other SEO tools.
Review
Ubersuggest is considered one of the most powerful SEO tools for keyword rankings. It is easy to use, which makes it ideal even for smaller companies. This tool could be better if it is mobile-friendly, giving users more accessibility.
Pros:
Provides fast results and simplified metrics
Includes charts and stats
User-friendly
Cons:
Limits target markets
No mobile layout
31. Yoast WordPress SEO Plugin
We highly recommend installing Yoast SEO if your site runs on WordPress. Even with hundreds of other options, it is by far considered the best SEO plugin for WordPress. The software is committed to making your site SEO-wise. It will take care of most of the back-end coding, giving you more free time to focus on other tasks.
Review
Yoast SEO is easy to use, so it's one of the ideal choices when it comes to sites on WordPress. It updates your sitemap automatically, helping Google and other search engines find and index all the pages on your site.
That said, keep in mind that it focuses more on technical SEO parts. For the content itself, such as grammar and punctuation, it would not be very much useful.
Pros:
User-friendly
Valuable plugins
Helps fix flaws
Cons:
Doesn't understand your content
Can be pedantic
Best SEO Tools FAQs
1. Which is the best free SEO tool?
There are a lot of free SEO tools out there, and choosing the best one could be difficult. From this list, and even when you include all the free SEO tools available, we pick Google Search Console.
With this tool, the data you will get comes from Google itself, which makes it absolutely reliable. You can then use what you learned to improve your site's traffic and content, all while you track your site's ranking in the SERP.
Although it may be difficult to use for beginners, you'd be able to master it by using it regularly. Plus, when you use Google Analytics at the same time, you will have a more powerful SEO tool.
2. Are SEO tools worth it?
If you are looking for ways to improve your site's traffic, SEO tools are your go-to. Some will help you identify certain issues that could be the cause your website has a low ranking. Also, they could help you avoid any red flags from Google and suffer penalties.
Using keywords with a high search volume is a good start. With the right SEO keyword search tools, you will definitely get the best ones for your content.
SEO tools can help you in many ways. Whether it's a free app or a paid version, they can help you improve your website's performance in various aspects.
3. What are SEO tools?
SEO tools provide data to ensure your website's health. They can help you create better content and boost organic traffic because you will know which target keywords to use. If there are instances where your site has poor performance, you would immediately know it and be able to fix the issues right away.
Some SEO tools can assist you in preventing any problems. That's because they have crawlers that will check everything on your website, including the content.
Similar to the tools you find at your home, SEO tools have their own functions depending on the features they offer. The most common is the keyword searcher. This feature will allow you to get and use better keywords that are more popular searches on the internet.
4. Can I do SEO on my own?
Yes, you can do SEO on your own. With some research and a lot of practice, you'd be able to progress little by little. However, keep in mind that this could be a long process, so we do not recommend learning everything in one go.
Take your time and practice with free SEO tools at first. Master each feature so that when the time comes to purchase premium SEO tools, it will be easier to understand. Watching video tutorials could help, but using the tool itself will give you a better understanding of how it works.
5. Which is the most common SEO tool?
The most common SEO tool people use is SEMRush. What it does is research keywords, track how the competitor utilizes the keywords, audit blogs, and a whole lot more.
A lot of internet users, big and small companies, trust SEMRush because of the quality of its features. Although it could be quite expensive for some, it is definitely worth the money because you are getting reliable data to improve your website.
6. How can I get free SEO?
If you are a beginner, you might not want to pay for tools you don't know how to use efficiently. The good thing is that there are tons of free SEO tools available for you to put to good use.
Some of the best ones are included on this list, but there are more you can explore. Make sure you check whether their features are what you're looking for. You can do this by checking out the features on their websites. It would also help to read reviews from other users.
7. Is SEO paid?
No, definitely not. SEO focuses on unpaid methods because Google has its own algorithm to rank websites. For your website to get organic traffic, you will have to follow Google's standards to try and get the best ranking.
Beware of some companies that offer paid traffic. Although it is likely impossible because Google has an efficient system, you will be penalized if you pay for traffic.
Instead, the best thing to do is to ensure you have excellent content and that the keywords you use have high search volumes. This will make your content have more impact on your target audience, which later on can boost traffic.
Choosing the Best SEO Tools for Your Needs
Finding the best SEO tools for your website is a tough thing. You have tons of options to choose from, and some offer similar features. A recommendation from your friend could help, but their needs and yours could be different.
When looking at SEO tools, make sure you have three separate tools that offer backlink analysis, social media analysis, and authority metrics. Also, some tools have multiple functions, while others only have one.
When you have these three, you will know how you can improve your website ranking. That said, what are the best SEO tools from this list? Looking at what they can do, we would recommend SEMRush for the paid version and Google Search Console for the free SEO app. These two are powerful and reliable SEO tools that will give you the best results and help you fix your site's SEO issues.