Millions of meetings occur each day, and only about half of them turn out to be productive. The other half typically becomes problematic, resulting in billions worth of lost revenue.
Effective management is an important factor for a meeting to be prolific. Without it, meetings could end up wasting valuable time and effort.
Traditionally, memos and emails were the best tools for effective meeting management. However, we can now use the best meeting management software to ensure that meetings become successful.
Let's look at some of the most excellent options and discuss what makes an effective meeting and what a meeting management software does.
Meeting Management Software Comparison
With all the choices out there, you might find it hard to decide which meeting management app is best for your organization. The following table compares the apps we'll discuss later based on the most common industries that use them:
13 Best Meeting Management Software
If you keep experiencing the signs indicating the need for a meeting management system, it may be high time for your firm to invest in a meeting management software. There are plenty of meeting management applications available in the market.
While most of them require a paid subscription, some will have free versions or demo trials. The following list outlines the best meeting management software, available features, and the corresponding prices.
1. Hirebook
Hirebook is the highest-rated meeting management software for user satisfaction, ease of setup, and quality of support services. Although many users belong to the marketing and advertising industry, it also has users from the consumer, outsourcing, and information technology (IT) services sectors.
Product Features
This application's primary features include meetings, ongoing check-ins, objectives and key results (OKRs), key performance indicators (KPIs), org charts, tasks, and surveys.
Meetings through Hirebook are powerful decision-making engines that save valuable time for all participants. Its tasks feature captures the everyday accomplishments of all members to ensure progress for all plans.
With check-ins, Hirebook enables you to quantify employee engagement, reduce blockers through meaningful conversations, and check how each employee thrives. OKRs translate strategies into actions, while KPIs help you track fast-paced processes to drive employee performance.
The org chart feature allows you to view real-time levels of performance and engagement across your entire organization.
Finally, with surveys, Hirebook lets you empower your employees by allowing them to provide feedback to the company.
In addition to its primary features, Hirebook also integrates with several HR information systems, data processing software, and collaboration software. Examples include Bamboo HR, Rippling, WorkDay, Google Sheets, Salesforce, Slack, and Microsoft Teams.
Product Pricing
Hirebook requires a monthly payment of $10 from every user for businesses of all sizes. This plan allows users to access all modules, unlimited data retention, and third-party integrations.
Unfortunately, Hirebook does not have a free unlimited use version. However, it offers a free trial period for its services.
2. Fellow
Like Hirebook, Fellow is also a leading and high-performing meeting management software. It is where organizations gather to have productive and meaningful one-on-one and team meetings.
Most Fellow users belong to the IT services and computer software industries, but you will also find users from the marketing and advertising sector.
Product Features
Fellow has pre-meeting tools, meeting tools, and post-meeting tools. Its pre-meeting tools include meeting templates, a schedule builder, and an agenda formulator.
While in a Fellow meeting, users can take advantage of minutes recording, note-taking, file sharing, and a digital workspace. After every session, the software allows task delegation, participant emailing, and meeting analytics.
This app also integrates with a myriad of third-party applications. Notable integrations include Google Calendar, Microsoft Outlook, Zoom, Slack, Google Docs, WorkDay, and BambooHR.
Product Pricing
Fellow offers a free version for a maximum of ten users per team. With the free version, you can have one-on-one meetings, note sharing, private streams, reactions, limited searchable notes, and integrations with selected third-party apps.
On the other hand, the pro version costs $6 per user monthly, allowing up to 50 participants. In addition to the benefits of the free version, pro users will have unlimited searchable notes, shared streams, note history, and action item due dates.
Other perks include guest users, commenting, meeting automation, embedded media, and better integrations.
Like Hirebook, the paid version of Fellow offers a free trial for all its features.
3. Docket
Docket is another easy-to-use meeting management software carrying quality support services for its users. It represents industries including the marketing, advertising, higher education, computer software, and IT sectors.
Product Features
Docket offers features similar to Fellow's, but its free version has better perks. If you try the free version, you can have unlimited meetings with unlimited participants.
Additional free features include collaborative agenda creation, shared note-taking, meeting digests, history tracking, task management, and calendar and data storage integrations.
Product Pricing
The paid version of Docket offers everything in the free version plus integration to the Zoom platform, custom templates, guest access, and invoice tracking. It costs $8 per user monthly.
Since Docket offers its meeting management tools to unlimited participants, it works well as an enterprise meeting management software.
4. WorkPatterns
If you want meeting management solutions for productive meetings, you might also want to check out WorkPatterns. It is an app that enables continuous feedback, one-on-one meetings, goals, and workflows.
The bulk of WorkPatterns users includes the IT, computer software, non-profit organization, marketing, and advertising sectors.
Product Features
WorkPatterns meeting tools include templates, meeting agenda, meeting schedule, notes, file sharing, digital workspace, task delegation, and emailing, making it almost similar to Fellow and Docket.
However, WorkPatterns has a built-in feedback applet for continuous communications and an action item creation tool for setting goals.
App Integrations include Microsoft Teams, Slack, Zoom, Asana, Figma, Github, Office 365, Google Calendar, Google Drive, and Salesforce, among many others.
Product Pricing
Like Docket and Fellow, WorkPatterns has a free starter version, but it has fewer features. It only allows unlimited free use for less than five users per team. With the free version, you can have limited one-on-one meetings, feedback, user recognition, action items, and some basic integrations.
WorkPatterns' advantage over Docket is that its free version seamlessly integrates with video conferencing apps, such as Zoom.
The paid WorkPatterns plan costs $8 per user monthly, allowing unlimited participants. In addition to the features of the free version, the paid version gives access to unlimited group meetings, historical data exports, goal management controls, private notes, and premium integrations.
5. Avoma
Avoma is an artificially intelligent (AI) meeting assistant software that focuses on call analytics and agent performance management. It is an exceptional tool for customer-facing personnel as it simplifies the sales and service cycles.
While Avoma's user base largely comprises members of the computer software industry, teams in the IT, construction, marketing, and advertising sectors also love it.
Product Features
Avoma's AI-powered technology helps its users to capture essential customer information before, during, and after a meeting. It analyzes conversations and allows sales and customer service representatives to shorten call cycles and simplify client information exchanges.
In a bird's eye view, this software automatically records all meetings, gets transcripts, summarizes notes, and syncs actionable insights. It records sales calls, facilitates playback, and uses machine learning to analyze recorded sales.
Moreover, Avoma integrates with your favorite tools. You can use Zoom, Salesforce, Outreach, Microsoft Teams, HubSpot, Google Meet, and Aircall.
Product Pricing
Avoma offers three subscription plans: Plus, Premium, and Enterprise. While these options cost money, Avoma also provides a product demo.
The Plus subscription costs $40 monthly for every host, and Avoma recommends it for product, design, UX research, and recruiting teams. On the other hand, the Premium subscription costs $70 monthly for each host caller, and it is the better option for sales, customer success, and implementation teams.
If you own a large organization that needs custom features, you should choose the Enterprise Plan and ask Avoma about pricing your preferred inclusions.
6. Peoplebox
Organizations in the computer software, consumer services, IT services, logistics, and supply chain sectors enjoy using Peoplebox. It is an app that helps startup companies drive results faster by allowing them to focus on the right goals in a very easy way.
With Peoplebox, companies find common ground for their priorities, goals, and initiatives.
Product Features
At Peoplebox, employee interactions raise the communication bar to another level through continuous feedback. Aside from group meetings, it features one-on-ones and feedback requests.
Much like the OKR feature of Hirebook, this software allows the creation of goals and challenges, performance benchmarks, reports, and dashboards. With these data collection features, employees gain access to historical information about activities within the company.
Peoplebox also integrates with third-party communication, data collection and storage, single sign-on (SSO), and HR information system (HRIS) applications.
Product Pricing
Peoplebox offers three different plans: OKR and Performance Management, Employee Management + Remote Connect, or All-In-One.
The OKR and Performance Management Plan costs $7 per user per month, and it would be your best option for driving growth. It features OKR assignments, one-on-one meetings, performance checks, productivity benchmarks, and people insights.
Choose the Employee Engagement + Remote Connect Plan if you need to drive employee engagements and build teams. It costs $5 monthly for every user, and it includes automated engagement surveys, insights, anonymous messaging, and other employee management features.
If you want all the features in one plan, you can get them for $11 per user monthly. However, if you're unsure which plan to select, Peoplebox also offers a free trial for its plans.
7. Boardable
If you need your organization's board to do its tasks more effectively, Boardable can help your team tackle all of its real problems. It is a platform where you can expect to keep track of endless email threads, lost documents, and board member accountability.
This software is the go-to platform for non-profit organizations, but it is also an excellent tool for education managers, hospital and health care teams, and computer software personnel.
Product Features
Boardable features an agenda builder, a meeting scheduler, meeting minutes recording, member polls and questionnaires, a task delegator, and a document manager. In addition, it offers meeting preparation templates, file sharing, board member permissions, meeting archiving, and Zoom integration.
Product Pricing
Boardable offers four plans: Grassroots, Essentials, Professional, and Enterprise. However, its prices are not as apparent as other meeting management software at the time of this writing. You need to provide some personal information to get plan rates.
If you search online, you will find sources citing $71.10 for the Essentials Plan, $179.10 for the Professional Plan, and $299 for the Enterprise Plan.
8. Hugo
Hugo is a meeting notes platform that fosters a culture for improving meeting performance and cohesion across all team members. It does so by uniting calendars, tasks, and documents. Most Hugo users come from the IT, computer software, financial, marketing, and advertising services industries.
Product Features
Hugo offers a library of more than 20 integrations, including Asana, BlueJeans, GitHub, Microsoft 365, Slack, Trello, and Zoom.
The app can create schedules and agendas using preparation templates and keep track of meeting minutes within a digital workspace. Additionally, it allows note-taking, file sharing, task delegation, and participant emailing.
After each session, the app can produce meeting analytics based on the performance of each member.
Product Pricing
The Hugo platform is free for small teams of up to ten users. It allows unlimited docs and tasks, and it provides some basic integrations.
On the other hand, the Pro Plan costs $6 monthly for each user for groups with up to 25 participants. This plan features everything in the free subscription, and it adds premium integrations, team templates, user groups, and live chat support.
In addition to the Basic and Pro Plans, Hugo offers a Business Plan, and it adds form fields, calendar insights, admin tools, and other features to the Pro Plan features. However, you have to contact the company website for pricing.
9. Coda
Coda offers organizations something unique for better collaboration. It is an app with an interface that starts as a blank page and turns into a doc with infinite depth using various tools and building blocks.
This app ranks in the top ten applications preferred by IT specialists, computer software experts, management consultants, and non-profit organizations.
Product Features
Coda provides tools for communication, task creation, task management, feedback, idea sources, idea collection, and multi-user collaboration. It also features editing and revision controls, design templates, and third-party-app integrations.
Essentially, Coda is a doc maker with a limitless workspace. While it may begin as a blank canvass, its building blocks make it evolve into pages with highly interactive components. A Coda doc can be as powerful as a standalone application with the right combination of building blocks.
Product Pricing
With Coda, your team can do a lot for free. However, there is a limit to the sizes of docs created and available app integrations using the free version.
There are three Coda paid versions: Pro, Team, and Enterprise. You only pay for Doc Makers when you upgrade to the paid versions. The editors and viewers of docs are always free.
In the Pro version, each Doc Maker pays $10 monthly for the power to create docs with unlimited sizes. This version also offers everything available in the free version, plus hidden pages and pro-grade integrations.
The Team version costs $30 monthly per Doc Maker. It has all the features available to a Pro user, and it adds unlimited automation, history tracking, doc locking, and app integrations for the whole team.
If you want to customize package inclusions, choose the Enterprise version and ask Coda for a quote.
A team retrospective, or retro, is a meeting that typically occurs at the end of a season, project, or event. It aims to identify what worked well and uncover the issues that the whole team can learn from and fix.
10. GoRetro
An agile sprint is a short duration wherein a team works to complete specific tasks, deliverables, or milestones.
GoRetro is an agile sprint retrospective tool that enables the facilitation of an entire retrospective process to become simpler, more collaborative, and data-driven. It works great for those working in the computer software, IT services, financial services, travel, leisure, and tourism industries.
Product Features
The GoRetro app allows you to create teams and retro boards with various control and customization tools. You can make a board public or private and export it to multiple formats.
It has an easy-to-read dashboard that displays all of your past, present, and future boards to view all your action items on one page.
A downside to using GoRetro boards is the lack of third-party app integrations.
Product Pricing
As of the moment, all GoRetro boards are absolutely free.
11. Parabol
Like GoRetro, Parabol focuses on providing tools for team leaders to create powerful guided retrospectives. Its advantage over GoRetro is that it integrates with your favorite apps.
This app is a favorite for people working in IT services, computer software, entertainment, and food and beverage industries.
Product Features
Parabol enables continuous team improvement by hosting better meetings. It offers customizable templates and multiplayer grouping and allows anonymous feedback and guided discussions.
Product Pricing
With Parabol, you can create unlimited retrospective meetings for up to two teams without spending a dime. Gain access to custom retrospective formats, powerful integrations, detailed meeting summaries, and unlimited task cards.
If you need to set up retrospectives for more than two teams, each team member must pay $6 monthly. In addition to the free features, the paid version provides priority customer support and enhanced account security.
12. Range
Range removes unproductive status meetings by eliminating micromanagement in manager-employee relations. It is a place for team members to check in on one another, whether asynchronously or in real-time.
This app is a preference for those working in computer software, marketing, advertising, IT services, and non-profit organizations. Nevertheless, it works great for all organizations doing all sorts of industries.
Product Features
Range lets you run meetings based on your team's preferred schedule. It also lets you do efficient check-ins to know who's working on what, who needs help, and how your team members are doing. These check-ins also enable you to answer team questions daily to strengthen relationships with your team members.
Aside from Range's built-in tools, you can take advantage of app integrations with Slack, Microsoft teams, GSuite, Zoom, and Asana.
Product Pricing
Range is free for up to three teams, each having up to 20 participants. If you need to use it for an organization of more than 20 users per team, each user will cost you $8 monthly.
13. Zoom Meetings
Since the beginning of the Coronavirus disease outbreak, Zoom has been an essential software for organizations, schools, and even distant families to thrive. It is a proprietary videotelephony software that allows users to conduct meetings remotely.
Moving face-to-face group interactions to online meetings has become very accessible with the Zoom app.
Product Features
The Zoom App may not have enough tools for task delegation, but it offers outstanding video meetings, conference scheduling, and participant invitation controls.
It features HD audio and video calls, conference rooms and workspaces, video webinars, live chat, file sharing, contact organization, and third-party app integrations.
Product Pricing
Zoom offers four plans: Free, Pro, Small Business, and Enterprise.
The free plan allows infinite conferences with up to 100 concurrent participants and a 40-minute time limit. It also permits unlimited one-on-one meetings with a 30-hour time restriction.
While the Pro version can host 30-hour meetings for 100 participants, the Small Business Plan can host up to 300 participants with a limited transcript recorder. If you want to host up to 500 participants and access unlimited cloud storage, opt for the Enterprise Plan.
Other Notable Meeting Management Applications
Some meeting management apps may not have complete tools for effective meetings, but they have garnered popularity from their ease of use. Others have proven to be important for our top chosen apps, as they fall under offerings of third-party integrations.
With their available tools, the following apps deserve recognition for their reputation in meeting management.
1. Microsoft Teams
Microsoft Teams is a part of the Microsoft 365 family of products. It is a proprietary business communication platform that enables users to create and schedule meetings.
Like Zoom, it extensively uses video conferencing and provides robust and reliable remote meeting solutions for group collaborations.
Microsoft Teams offers a good venue for people working on freelance websites to discuss their goals, problem areas, and possible solutions.
2. Google Meet
Google Meet is also like Zoom and Microsoft Teams. It allows users to hold meetings, virtual training classes, remote interviews, and more while on the go. The good thing about Google Meet is that it seamlessly integrates with all other Google applications, including Google Drive, Docs, and Sheets.
3. Monday.com
Monday.com is much like Coda. It is a cloud-based platform that enables users to create their own applications and work management software from scratch.
This software calls itself a Work Operating System (Work OS) that powers teams to run projects and workflows confidently. If you were to start a fast-paced industry such as a dropshipping business from scratch, Monday.com could provide you with highly useful tools.
4. nTask
If you need a task management solution that provides team members with collaboration and scheduling tools, check out nTask. It is a cloud-based application that caters to small businesses and individuals. With nTask, users can delegate tasks, create progress reports, share files, and more.
5. Podcastle
While Podcastle is a professional podcast creation software, it also works as a recording platform for studio-quality interviews and meetings. It allows sessions for teams with up to ten participants, and it features multi-track recording and editing.
6. Slack
Slack is another popular business communication platform. It uses plenty of internet chat relay (IRC) features, including private groups, direct messages, and persistent chat rooms organized by topic.
Nevertheless, it boasts compatibility with thousands of applications, and it integrates seamlessly with services like Google Drive and Office 365.
7. Diligent
Diligent is a board management software popular among corporations, government organizations, and non-profit groups. It allows its users to share and collaborate on information for meetings. Some of its tools include voting tools and messaging portals.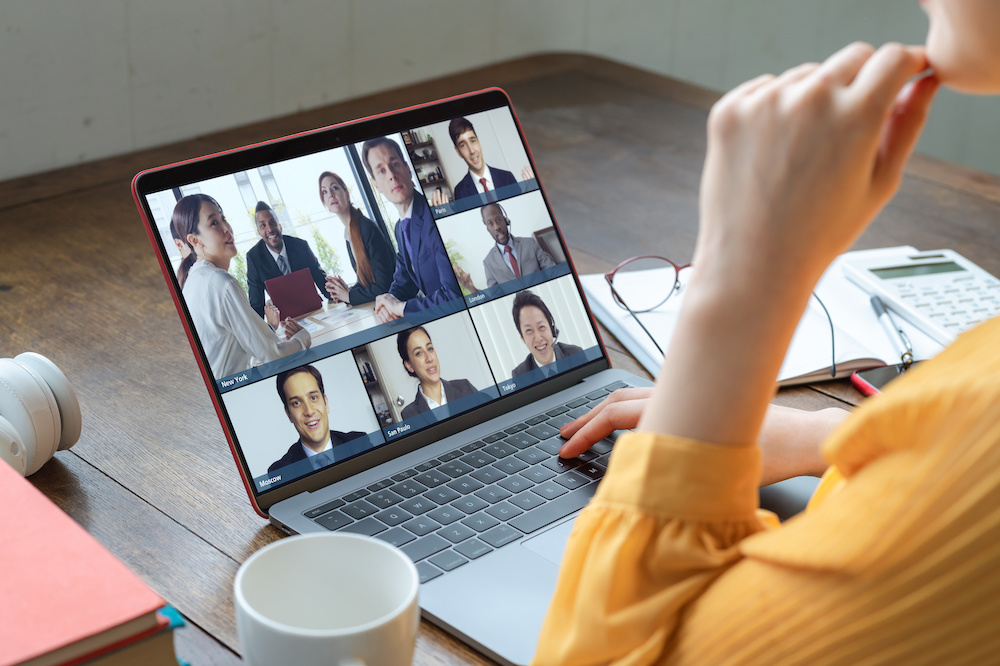 What Constitutes an Effective Meeting?
Effective meetings are well organized, relevant, safe, engaging, conducive, concise, and productive. It has to be facilitated with good leadership skills, using objective-driven practices.
Being relevant means there has to be a reason for a meeting to occur and being well organized refers to completing preparations beforehand.
A meeting should have a safe environment where no one makes others feel threatened. Participants will be 100 percent engaging in a safe environment, and collaborations will make the discussion more successful.
What Is Meeting Management?
Meeting management refers to planning, booking, and overseeing a meeting to obtain results effectively.
For meetings to succeed, a meeting manager has to pay attention to many details, including the arrangement of pre-meeting tasks and the scheduling of the meeting itself. Of course, skillful leadership has to be present throughout the entire duration of the session.
Being an effective meeting manager means being able to communicate the purpose of a meeting and encourage participation. It also means having the capacity to obtain results and bring the discussion to a closure.
What Is a Meeting Management Software?
A meeting management software is an online or offline application that helps individuals, teams, and organizations manage their meetings effectively. Think of it as a modern tool or collection of tools for making every meeting a smooth-sailing event, from preparations to implementation.
Essential features of such software include agenda formulation, event scheduling, participant invitation, and information dissemination. Such features make a meeting management app capable of simplifying the tasks required to make meetings more productive.
What Should This Type of Software Do?
Time is a valuable resource that requires proper management. With meeting management software, you can arrange meetings effectively and competently.
Here are the typical functionalities of a meeting management software:
Team Communications
A good meeting management software should enable constant communication with participants throughout the preparation phase and the entire meeting duration. Since you need to follow through on action steps, communications should remain continuous even after the meeting.
Communication is the key to analyzing work issues and coordinating the solution for each problem. It is also an essential tool for predicting risks and managing them. Keeping track of project progress can be challenging and sometimes even impossible without efficient communication.
Creating, Storing, and Searching Data
A meeting management software should be able to operate and handle large amounts of data. It should enable you to create and store all important information resulting from exchanges and discussions.
Aside from data creation and storage, it would be highly efficient if the app allowed information searching, action planning, and task distribution.
The data involved in meetings may include but are not limited to lists of tasks, resource allocations, timeframes, workload information, forecasts, and progress indicators.
Task Planning and Distribution
Work process organization requires the very basic function of task planning and distribution. Incorporated planning tools may vary depending on your team's requirements and the features available to the meeting management app.
However, here are the most important areas for planning a management app should provide:
Scheduling and Invitations
Your meeting management software should be able to handle the selection and planning of the date, time, and location of specific events. When scheduling, it would be best to consider the free time of each participant to ensure 100 percent attendance.
Furthermore, it would be better if the app allowed in-house invitations and reminders to all event participants. A good meeting management software can send out emails or electronic memorandums to the specific addresses of each participant.
Task Identification
Task identification is more of a meeting organizer's responsibility. However, having a meeting management software capable of identifying matters of priority is a big plus. Excellent applications allow users to search its system as you structure and attach information for any planned event.
Task Assignment and Sortation
A good meeting management software also allows you to assign, distribute, and sort tasks depending on priority and employee workload. Some programs can allow the estimation of the time required to complete each task or solve every problem.
Action Plan Scheduling
Some meeting management apps enable their users to create virtual calendars, workflow diagrams, and other project scheduling tools. Each meeting participant will view the plan sequence with highly detailed project scheduling.
Results Reporting
As each meeting concludes, a good meeting management app can summarize the meeting minutes. This summary shall comprise a report on the discussion's accomplishments and the possible agenda for the next meeting.
Progress Checking
After each meeting, team managers or group leaders will need to verify each participant's progress regarding all assigned tasks. While this meeting management app feature is typically a bonus, it would be nice to have them. Progress checking can come in the form of checklists, progress indicators, and progress reports.
Signs Indicating the Need for a Meeting Management System
Until now, you may have handled your meetings without the help of meeting management software. Nevertheless, there is always a good time to start, especially when you notice that many of your meeting sessions end up being unproductive.
Here are the signs:
Schedule and Venue Misunderstandings
Manually managed meeting systems often result in double bookings and room-sharking. Without a computerized system to facilitate the schedule of meetings, human error is the number one culprit for overlooking pre-arranged events and misassigning meeting venues.
Additionally, since meetings use delivery and catering services, scheduling and venue assignment errors also often result in undelivered goods or hungry, unproductive participants. In many cases, services and goods end up in the wrong meeting room, and meetings lose progress due to the lost time.
Low Attendance Rates
Even with secured venues and schedules, there is still a high no-show rate for some meetings.
Empty meeting rooms are common for companies and organizations that cannot successfully deliver memos to meeting participants. If the participants do not get meeting invitations, they will not become aware of the meetings. Even a carefully planned agenda gets shelved and kept for discussion at a later time.
Lots of Wasted Time and Resources
Meeting rooms and meeting services cost a lot of money. Aside from the venue cost, catering services, table settings, and audio-visual equipment comprise the complicated manual processes and resources needed for a successful meeting. With low to zero attendance, money spent on meeting preparations goes to waste, and productivity becomes hampered.
Lengthy Manual Meeting Management Processes
Most organizations and companies must keep track of the spending related to their work processes. As such, managing invoices is also critical.
Since meetings cost money, setting one up can go through a complex and lengthy invoicing process. When meetings go through manual management practices, invoices bounce back and forth between company divisions for approval.
Meeting management applications can speed up the process and ensure that meetings get organized promptly.
Free or Paid, There's a Meeting Management App for You
Hirebook is the highest-rated people-focused meeting platform among the meeting management applications listed above. It helps companies empower their employees through precise objectives, successful meetings, and action check-ins. However, this software does not have a free version, except for a free trial period.
Fellow is also a top-rated option for helping your organization build good meeting habits. This software works in person or remotely, given its extensive integration of other applications, including Google Calendar, Google Docs, Microsoft Outlook, Zoom, and many more. The good thing with Fellow is that it is free for teams of less than ten users.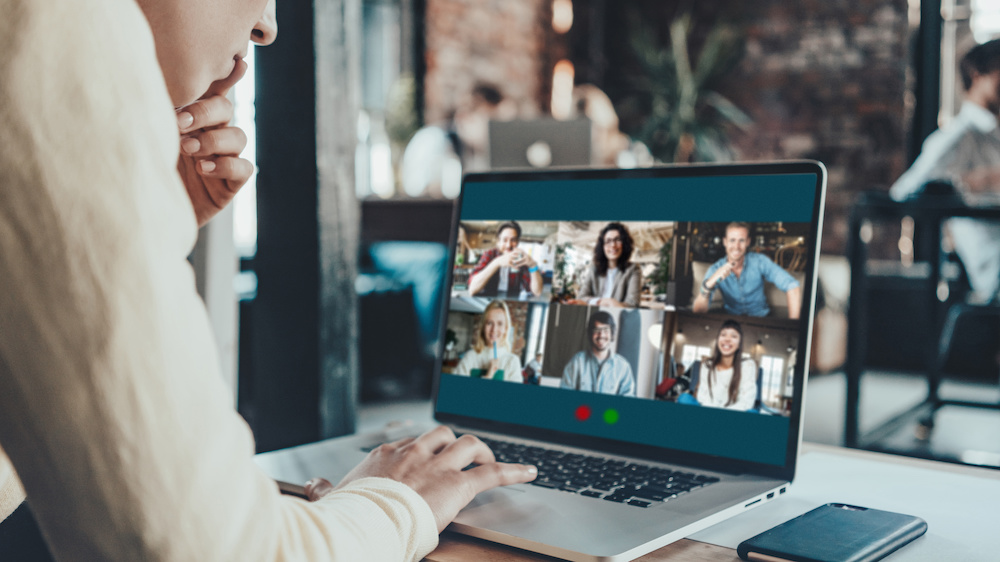 Meeting Management Software FAQs
1. What Is Effective Meeting Management?
Effective meeting management essentially refers to writing and sharing an agenda before a meeting even begins. A meeting manager should ensure that all participants receive and respond to the details of a meeting.
For meeting management to be effective, the manager tackles all the objectives so that every participant knows what to expect from the discussions.
2. Why Is Effective Meeting Management Important?
Meeting management is essential for meetings to become more productive. It manages every participant's time efficiently while accomplishing meeting goals.
Without meeting management, meetings can fail, and time and money spent will eventually go to waste.
3. How Do You Manage Your Meetings Effectively?
The most common reasons for a failed meeting include the lack of a plan, poor meeting management, and the lack of interaction between meeting members.
As a session progresses, conflicts sometimes arise and allowing the contest to get out of control also causes the meeting to fail. You can avoid misunderstandings by setting a clear path for the conference using management software.
Finally, failure can also result from the lack of summarizing actions as a meeting ends. With the available tools within a meeting management software, you can ensure that everything discussed will follow through.
4. What Is Online Meeting Software?
An online meeting management software is an application that allows participants to attend or conduct meetings, calls, and video conferences over the internet. Since many people earn a living from working online, internet-based meeting applications have become an industry staple.
Most of the previously mentioned meeting management applications use online communications.
5. What Is the Best Online Meeting Platform?
Since there are so many applications, choosing the best online meeting platform calls for the establishment of some comparison criteria. When selecting an online software, the essential features include intuitive user controls, productivity tool integrations, and channels for communications.
Check whether the graphical user interface has a clean and streamlined appearance. Aside from its appearance, choose a program that is easy to set up and easy to use.
An exceptional online meeting platform also integrates third-party programs that can be very useful for meetings to be successful. Look for app integrations such as built-in calendars, data processing and cataloging tools, and recording capabilities.
Finally, find channels for the effective conveyance of information. Common examples are integrated email applets, messaging or chat portals, screen sharing, voice calls, and video conferencing.
The best online meeting platform will depend on your organization's needs. If you have your discussions in meeting rooms or conference halls, you can do away without chat applets, voice calls, and video calls. However, if you need to organize meetings remotely, you'll do best with the entire package.