Have you ever felt as if you just can't earn enough money to get by and save regardless of how much you work? It doesn't even have anything to do with how much you're earning at times.
Some people receive the same income, sometimes even lower, and they seem to get by just fine. Does this all sound familiar? Then it seems like you can benefit a lot from learning more about finances.
Fortunately, there are a lot of readily available references. In fact, we'll feature seven of the best financial books for beginners, each recommended by top experts in the field.
Best Financial Books for Beginners
We will categorize the books into personal finance, investing, and financial literacy for your easy reference.
Best Personal Finance Books
We believe that learning how to handle your personal finances should be your priority before you even venture out into the other aspects of money management.
In this way, you can ensure that, at the very least, you'll be able to make the most of what you're currently earning and minimize unnecessary spending.
1. The Automatic Millionaire by David Bach
Kickstart your learning momentum by starting with The Automatic Millionaire written by David Bach, because who doesn't get instantly motivated by hearing the word "millionaire"? Bach is one of the most popular personal finance experts, mostly thanks to his Automatic Millionaire series.
He is also known to provide sound financial advice through his multimedia appearances on TV, radio, podcast interviews, and more. He has even guested as a financial expert on Oprah.
The book we're featuring here is the first volume in The Automatic Millionaire series, which is the best way to start. In fact, Bach himself recommends new readers to begin with it.
The book shares his tried and tested techniques on utilizing automation to achieve financial security. It's a secret, he claims, that will forever change your life.
This secret is what made this one of the best personal finance books of all time.
2. The Total Money Makeover by Dave Ramsey
Here's another book we'd highly recommend for beginners who want to change their personal finance space for the better. Dave Ramsey is a top financial expert. Through this book, he seeks to walk you through the process of changing how you view and handle finances.
Think of it as an all-in-one financial planner. It can help you ascertain the common traits or habits you have when managing your money, and, most importantly, change them.
It also debunks money myths, offers various debt-repayment strategies, and helps you meet your financial goals.
Best Investing Books
Once you have ensured the stability of your personal finances, then you're ready to start investing. This remains to be the best way to grow your money.
Contrary to common belief, investing success doesn't depend on sheer luck. It's a complex art that will require a certain level of mastery, something that the best investing books can help you achieve.
3. The Intelligent Investor by Benjamin Graham
Here's a book on successful investing that even current money experts recommend. Published back in 1949, The Intelligent Investor paved the way for the investment books that have been written years later.
While it's understandable why you might worry whether the investment advice in this piece is still valid after all these years, it's important to note that the foundation never changes. You can apply the fundamentals that you'll learn in this book to various investment situations and related money issues.
That said, we recommend getting the latest edition. It will contain more timely applications of the original concepts discussed.
4. Broke Millenial Takes on Investing by Erin Lowry
Meanwhile, those who prefer a more timely take can check out Erin Lowry's Broke Millenial Takes on Investing.
Lowry is a big social media influencer under the finance niche. Aside from writing books and creating content, Lowry also accepts speaking engagements. She's even been a keynote speaker for different groups, organizations, and institutions.
The best thing we love about her book is its straightforwardness. Lowry broke down complex money issues into a simple step-by-step and hands-on guide.
After all, she seeks to help people make smarter financial decisions, hit their money goals with ease, and live a rich life with confidence.
Best Books for Financial Literacy
Finally, your journey towards having a better relationship with money has just begun. There are definitely other aspects that you can further explore.
Here are the top books specifically written to help teach complete beginners life's greatest money lessons:
5. But First, Save 10 by Sarah-Catherine Gutierrez
One of the most important aspects of finances we believe any beginner should consider exploring is how to save money properly. This is one of the main objectives of this book through the principle of "paying yourself first".
It will help you build an emergency fund, but it also offers insightful ways how to invest as a means of saving for retirement.
We also appreciate that the financial writer, Gutierrez, has written it in a simple, straightforward way without much jargon but a lot of actionable advice. Thus, it remains one of our personal favorites, and we definitely consider it one of the best books for financial literacy.
6. Money Master the Game: 7 Simple Steps to Financial Freedom by Tony Robbins
Another favorite book is Tony Robbins' Money Master the Game: 7 Simple Steps to Financial Freedom. Robbins probably doesn't need any introduction anymore, especially if you're not a stranger to the world of finance and self-help.
This book doesn't just go through the steps on how to pay your credit card debt. Instead, it promises a total money makeover through the insights of the various financial experts that Robbins interviewed in putting this book together.
7. The Money Manual by Tonya Rapley
Are you looking for a more hands-on approach? Here's an interactive book that functions more like a workbook than a reference text.
It covers the basics of money management, the most common money pitfalls that eventually become the biggest money challenges, and more.
Rapley is one of the few millennial money experts who have already well-established her experience and credibility. Her credentials are not just a claim, nor does it come from just a social media following.
It comes from her personal experience in the industry.
Here's a quick tip: Keep a journal of your learnings, not just in reading The Money Manual, but of the other books we've featured above. In this way, you'll be able to return to these pages and see how you've grown over the years.
Not to mention how interesting it is to see how one's perception towards money changes as one learns, grows, and gets financially more confident.
Accumulating Wealth and Wisdom
As you have read, there is a broad spectrum of topics that you can explore to help you build your wealth. Finance is an area that clearly needs to be prioritized, though.
After all, how one handles their personal finances, invests, and navigates in the financial arena all play a role in growing and maintaining assets.
Fortunately, there are literally thousands, if not millions, of books on finance. There's no way for us to list them all, but the selections that we have shared are certainly the ones we have found the most impactful.
We can only hope that they touch and empower you the same way they changed our financial lives permanently and for the better.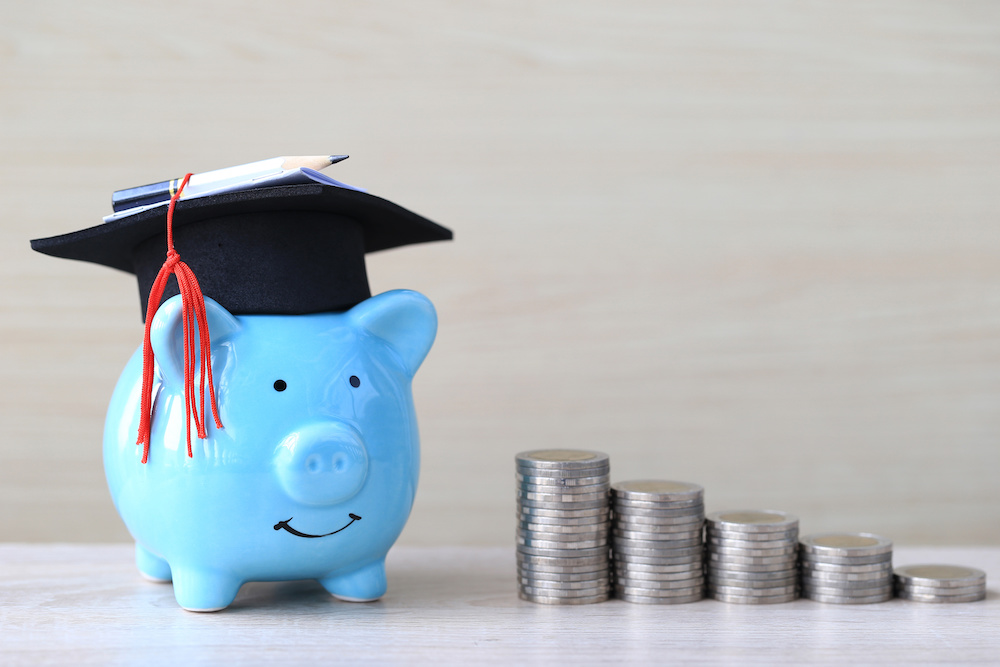 Best Financial Books for Beginners FAQs
Aside from the books we have featured above, allow us to answer the following questions. These are the ones that our readers most frequently ask about the best financial books for beginners.
1. What is the number 1 personal finance book of all time?
Honestly, there is no "#1 personal finance book of all time", just as there is no perfect book in the history of civilization that answers everything.
Even financial experts will argue in choosing which book deserves to get that title or award the most. That's because all of us have different relationships with money.
That said, three books stand a little bit higher than the rest based on their quality of content and popularity not just among financial experts but also among the general public.
We have already featured the first one, The Intelligent Investor by Benjamin Graham. The other two are Think and Grow Rich by Napoleon Hill and Rich Dad Poor Dad by Robert Kiyosaki.
Think and Grow Rich is one of those classics that offer timeless wisdom. It even offers examples based on the real financial lives of legendary names, including Henry Ford and Thomas Edison.
It has sold over a hundred million copies worldwide, which is still growing each year.
Meanwhile, Rich Dad Poor Dad offers alternative perspectives on what it really takes to achieve financial independence. This is why his book remains one of the most recognizable books about finance of all time.
Even non-readers would recognize its title or even its cover.
2. Where do I start with personal finance?
Again, the answer to this question will highly depend on your current relationship with money.
Are you in need of additional income? Do you feel that you still find yourself living paycheck to paycheck no matter how much you make?
Are you in a lot of debt? Or do you simply want to learn more about investment or cryptocurrency?
Each niche or area will have its own set of beginner-recommended books. In fact, we have already shared our top recommendations on certain financial aspects above.
3. Why should you read financial books?
There are plenty of reasons to read financial books. These are the most crucial points, though:
To Learn the Fundamentals of Finance
First, it is important to establish the basic financial management principles. You can simply build on them as you unlock new areas and lessons.
To Adapt to the Current Changes
We live in a world that's always in flux. Reading new books is a great way to stay on top of things.
You'll probably think that you can get these updates from blogs, vlogs, and other online channels. However, you also need to understand that not all the latest tips, techniques, and hacks really work.
It can take some time to determine whether something's just a fad or whether it can significantly impact your finances. Ample research, trials, and time are required to do so一steps that you can be sure that the financial author applied when he (or she) was writing the book.
To Get Access to More In-depth Information
Finally, money lessons discussed in financial books are typically discussed in more depth than individual posts on websites and other online platforms. They simply allow more space to do so.
Here's an extra tip: We advise you to keep digital copies of your books on your phone or any portable digital device you frequently keep close. After all, you'll never know when you'll be required to make an important financial decision on a whim.
To be able to do so, review the lessons that your books offer will prove invaluable.
4. What book should I read to become rich?
Books on finances, economics, and business are great areas to explore if you're looking for money lessons. However, it is essential to note that financial independence is a goal that one can achieve a lot easier if you have a more holistic knowledge base.
As we have already reiterated above, which books these are will depend on your particular needs and preferences. For instance, even if you're confident with your financial literacy, you still might find making investments difficult if you're not in a healthy state of mind.
This means that reading self-help and related areas can also benefit your journey to wealth.
Books on logical and creative thinking, war strategy, and history are also rich areas to explore. That's what we love most about books. As long as you're coming from the right perspective, any book can contribute a critical lesson, point, or insight into money.
5. What kind of books do millionaires read?
Most millionaires are well-read, and while each person will have their personal preferences, there are specific genres that a lot of wealthy people naturally gravitate to, including:
Books on Human Behavior
The most popular subject that millionaires explore is human behavior. They want to know what can impact how people behave, interact, and get influenced by various situations and other people's words and actions, among other factors.
This also includes books that talk about forming and changing habits and the steps to make them happen.
Books on Personal Relationships
About the previous topic, millionaires also focus on references to help them grow and fortify their network. This topic can be considered a subtopic of the first one. However, with all the more specific areas of this niche, many millionaire bookworms dedicate a separate section on personal relationships in their libraries.
Books on Awareness and Rational Thinking
A lot of mental clarity, focus, and rational thinking is involved in building wealth. One impulsive move or poorly thought-out decision can put your assets at tremendous risk.
Hence, it's really no wonder why many millionaires enjoy reading books on strategic thinking, observation, dedication, and logic.
Books on Strategic Communication
Speaking of strategy, millionaires need to pay attention to how they communicate with other people. It's not just effective communication we're talking about here, but how to share things tactfully, persuade, and negotiate.
Their references can also include applying these techniques in interpersonal, business, and public communication.
Books on Life Stories
Even the millionaires looked up to also had people they admired and tried to emulate. Hence, many of them enjoy reading biographies and autobiographies, not just of other financial experts, but more importantly, people in power.
We're talking about great political figures, spiritual leaders, and other historical figures.
We particularly recommend paying attention to warriors and "villains". The world of finance is a battlefield.
It would be helpful to learn more about how to hold your ground and the extent that some people take their actions just because they can. Pay attention to these people's failures too.
Remember, we only have one life to live. This doesn't mean that we should spend them on constant trial and error.
Wouldn't it be better to learn from the mistakes of the past instead?
Book on History and Philosophy
Speaking of historical figures, millionaires enjoy reading about history and philosophy.
How did people cope in times of crisis? How did their leaders respond?
How did they process mentally and emotionally what was currently happening? And more importantly, how did they succeed and survive?If you need more specific title recommendations, you'll be pleased to learn that many online resources share the reading lists not just of millionaires but also other influential icons. Bill Gates, for instance, keeps a blog specifically dedicated to his books.