A little-known fact about gaming PCs is that they are as prone to phishing attacks and malware as a regular person's computer. There are actually scammers and cyber threat actors that specifically target gamers.
You will face many risks of phishing, doxing, and malware as a gamer. The best measure to prevent being a victim of these kinds of threats is to get the best antivirus for gaming PC. The problem is that the software can affect the performance of your CPU, which, in turn, can make your gaming experience substandard.
This is exactly why you should choose an antivirus that is dedicated to gaming PCs. Unfortunately, it's not that easy.
What Is the Best Antivirus for Gaming PC?
To summarize our comprehensive list, here is a comparison of the best antivirus for gaming PC:
| | | | | | |
| --- | --- | --- | --- | --- | --- |
| Antivirus | Initial Price | Gaming Mode | Enhances CPU When Gaming | System Clean-up Features | Cloud-based Scanning |
| Norton | $29.99 / year | Yes + Game booster | Yes | Yes | No |
| Bitdefender | $23.99 / year | Yes | No | Yes | Yes |
| McAfee | $49.99 / year | No | No | Yes | No |
| Avira | $59.99 / year | Yes + Game booster | Yes | Yes | Yes |
| Kaspersky | $29.99 / year | Yes | No | Yes | No |
| BullGuard | $29.99 / year | Yes + Game booster | Yes | Yes | No |
| Malwarebytes | $39.99 / year | Yes | No | No | No |
| Panda | $28.49 / year | Yes | No | Yes | Yes |
| Webroot | $29.99 / year | No | No | Yes | Yes |
| Trend Micro | $39.95 / year | Yes, but manually operated | No | Yes | No |
10 Best Antivirus for Gaming PC
When trying to figure out what is the best antivirus software for gaming PC, Norton 360 may very well be the answer. It has full-scale web protections, top-class anti-malware engines, and incredible gamer perks.
Norton 360 can take down any malware thrown at it. It also does not affect load time, frame rate, and RAM utilization during gaming.
Norton GO is an incredible feature available in Norton 360. It is a performance optimizer and a game booster combined. It stops background processes momentarily, delays your virus scans, and enhances the processing power of your PC during gaming.
Another one of Norton's great features is its dark web tracking. This feature is responsible for dark web forums and breach database scanning. It ensures that your passwords, emails, financial information, and even your in-game tag are not accessed by hackers.
Norton has parental controls best used for kid gamers. It allows you to schedule and monitor usage, set specific limits on devices and applications, and even block sensitive content online, making sure your kids' experiences are fun and safe.
Norton 360 is an excellent choice for all gamers, especially those who prefer to keep their PCs very secure without compromising CPU performance. At $29.99, it is definitely a bargain, considering the many features it offers. You can also opt for the Norton 360 Deluxe, which allows for fast, continuous gaming, and can be used for five devices.
2. Bitdefender
When asking "What is the best antivirus software for gaming PC?", Bitdefender should always be in the conversation. Although it does not have a game booster, it has an excellent malware engine that is entirely cloud-based. It also offers handy tune-up features that make it an excellent pick for PC gamers.
Bitdefender has an impressive anti-malware scanner that utilizes a combination of machine learning, signature-based scanning, and advanced heuristics to detect all possible threats. Because the scanner is cloud-based, Bitdefender will not affect your system's performance, even when entire system scans take place.
Moreover, this software also has a pre-programmed game mode. It detects once you go full screen and suspends notifications and scans automatically. However, Bitdefender's game mode would be the best if, similar to Norton, it has a game booster.
Nevertheless, Bitdefender provides device optimization features. These features can detect outdated software, delete junk files, and increase your device's run speed. It also has webcam and microphone protection features. These handle real-time spotting of suspicious applications trying to access your microphone and webcam.
Like Norton, you can also consider Bitdefender a bargain. It is priced at only $23.99 per year for the basic software. If you are a parent who wants to monitor your kids' activities, we highly recommend getting the Bitdefender Internet Security for only $32.00 per year. For maximum protection, check out the Premium Security that Bitdefender offers at $69.99 per year.
3. McAfee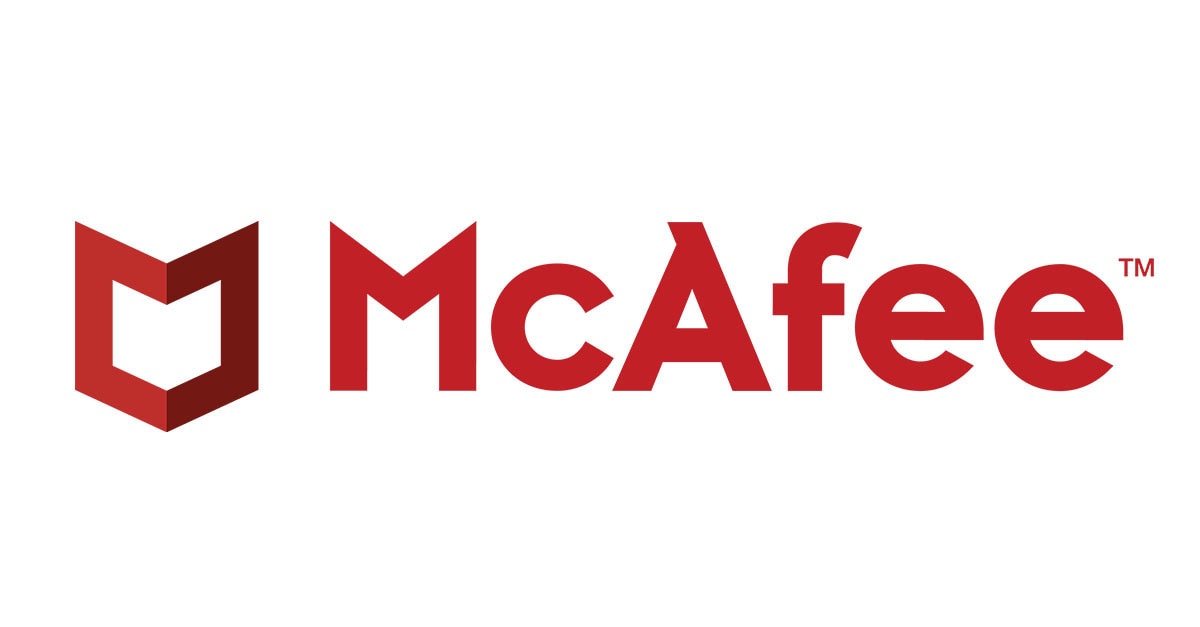 McAfee's Total Protection is a comprehensive internet safety suite containing a stable firewall, a top-class antivirus scanner, and full-featured parental controls. It provides a state-of-the-art anti-malware engine that can instantly detect 100% of any malware that infiltrates your gaming PC.
Its parental controls feature provides PC usage limits, content filtering, and even device location tracking for mobile phone users. You can block specified applications and set timers for your PC's internet usage. This is really useful as a parent, allowing you to prevent your kids from getting distracted when using the internet for school-related activities.
As a gamer, you can count on McAfee's stable firewall. McAfee will detect most network attacks that gamers hate so much. If you want to set which games are allowed on your device, or which online friends can connect to your network, you can also easily do so using McAfee.
Unfortunately, McAfee does not provide a game booster or a game mode, unlike Norton. A game mode is useful to prevent game interruption due to malware scans. What you can do instead is set schedules for your malware scans so that it does not interrupt your gaming.
We highly recommend McAfee's two-year Total Protection Plus package to maximize your money's value. This plan will cost you $49.99 per year, and it can cover a maximum of five devices. You can also opt to avail its Premium plan. It includes McAfee's outstanding parental controls and will cost you $54.99 per year.
4. Avira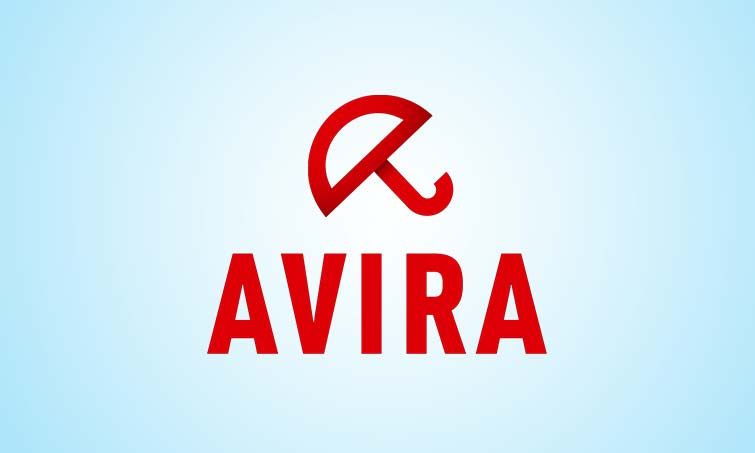 Avira is one of the most trusted brands when it comes to antivirus. It is a cloud-based, secure antivirus software with a built-in game booster. It offers a free plan, but the free plan does not offer a game booster.
Like all of the previously mentioned antiviruses, Avira's anti-malware engine can detect 100% of the malware anywhere on your gaming PC. What's more, the fact that it is completely cloud-based allows it to run without slowing down the system unit at all, even during comprehensive scans.
Avira's game booster is top-notch. It improves your gaming PC's performance by eliminating any background applications and maximizing network settings. The only difference it has with Norton is Norton can also improve your gaming PC's GPU performance.
Avira's free package is called Avira Free Security and is considered one of the best free antivirus for gaming PC. Even though it is not gaming-focused, it still provides a substantial amount of ransomware protection, customization options, and extra features, such as:
Shopping extension and safe browsing
System tune-up features
500MB of monthly VPN
Password manager
Avira's shopping and safe browsing extension can block annoying YouTube ads, remove web trackers, and suggest highly-rated deals for products you are looking for. Yes, these include gaming accessories and game titles.
However, we still highly recommend the Avira Prime plan for gamers, which has all of the Free Security features. In addition, it also offers an outstanding game booster, unlimited data for VPN, multiple device coverage, and an online account plus password monitoring for only $59.99 per year.
5. Kaspersky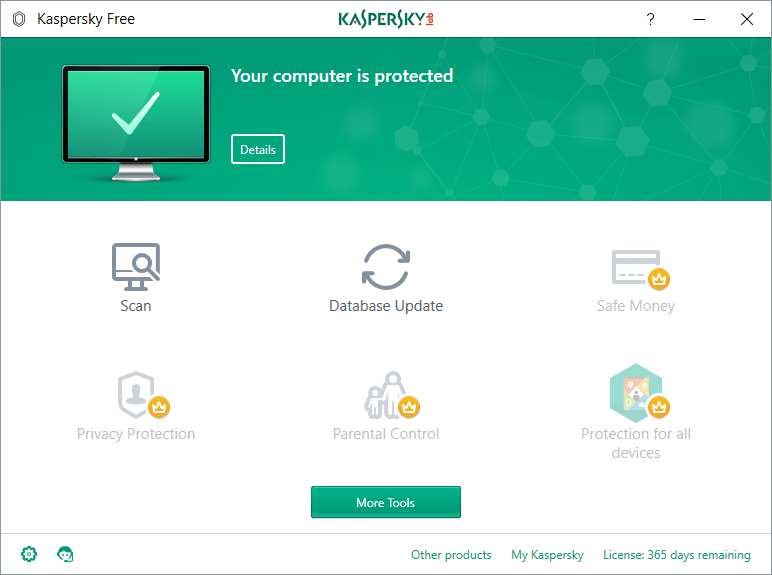 This is another superior antivirus suite especially suitable for gamers. As a gamer, you will like that Kaspersky offers an automatic gaming mode, a superb anti-malware engine, and a wide variety of security protections.
Kaspersky's anti-malware scanner can detect all of the malware files on your gaming PC, including spyware and advanced ransomware. It also has a gaming mode that automatically turns on once you enter full-screen.
Unfortunately, its gaming mode does not have an equal level of performance optimization and customization as Norton. Nevertheless, Kaspersky has extra features, such as:
Banking and online shopping protection
Password manager
System clean-up features
Maximum of 300MB VPN per day
Kaspersky's basic antivirus plan will cost you $29.99 per year. It is a satisfactory choice for PC gamers aiming to shield their Windows PCs.
Users who need to protect all their devices can opt to upgrade to their premium version called Kaspersky Internet Security. This plan will cost you $39.99 every year. Another upgraded version is the Kaspersky Total Security, which is priced at $59.95 per year.
6. BullGuard
BullGuard is an excellent antivirus that offers defense against all kinds of malware. It includes a game booster that can reroute background applications and maximize memory usage.
What makes it an excellent pick for gamers? BullGuard's excellent game booster will increase your frame rate when playing games. It will also decrease your load times and completely eliminate screen tearing and shudders when playing on high settings.
BullGuard also includes personalized game accounts that automatically dictate the following:
The specific files to scan
What programs will be allowed on the firewall
Which individual ports to link based on the game running
These game accounts are updated automatically for primary releases. Even better, it's very simple to amend the configurations for games not in BullGuard's directory.
While BullGuard's features stand out in terms of gaming, it has weak parental control features. It is not very effective in filtering inappropriate sites. Also, it is not very attractive that the VPN will only be available if you purchase it separately. In comparison, other antiviruses have bundled VPNs and excellent parental controls.
That said, the good thing about BullGuard is its antivirus plan is extremely cheap. For only $23.99 per year, you get a game booster and a malware detector that can cover one device. The upgraded plan, which is called the BullGuard Internet Security, will cost you $29.99 per year. It includes parental controls, a firewall, multi-device coverage, and a cloud backup.
The BullGuard Premium plan is priced at $40.00 per year and has all of the features included in the BullGuard Internet Security. More than that, it ensures protection from identity theft and a dedicated network scanner. If you are someone who highly values your information, BullGuard Premium is the way to go.
7. Malwarebytes
Malwarebytes is a trusted antivirus for PC gamers. It has a state-of-the-art anti-malware engine, cheap optional VPN, and excellent web protection. In a nutshell, it is simple but satisfactory antivirus software that can surely compete with the other antiviruses mentioned earlier.
Unfortunately, you might find Malwarebytes lacking in terms of extra features. It does not offer parental controls, a firewall, or a game booster. The good thing about this software is that it will not take up much of your CPU's space.
Compared to Bitdefender and Norton, Malwarebytes only has a malware spotting rating of 95% while Bitdefender and Norton have a 100% malware spotting rating. Even so, you can expect Malwarebytes to block almost all phishing and harmful websites you try to open.
What's more, Malwarebytes can recognize if you are in full-screen and will automatically delay all notifications and scans. This will prevent the antivirus software from doing unnecessary scans, especially when watching videos or playing a game.
Malwarebytes Premium is priced at $39.99 per year, a good option for gamers on a budget. You can also opt for the Premium + Privacy plan, which is priced at $99.99 per year. This plan offers a speedy VPN that will secure your web browsing.
8. Panda
Panda is one of the best antiviruses when it comes to gaming. It is an easy-to-use and intuitive antivirus that comes with a well-built game mode and satisfactory internet security protections. Any gamer will surely be pleased with Panda's features.
Like any good antivirus software for gaming, Panda's virus scanner is entirely cloud-based. This means it will not negatively impact your CPU's performance. You will not experience any slowing down of load time or frame rate drop. It also scored 100% on malware detection of all the malware files on your PC.
Panda has a game mode that suspends notifications and scans when you enter full-screen mode. This will prevent burdening the CPU with multiple processes it cannot handle. Unfortunately, Panda's game mode does not enhance your gaming PC's performance when gaming. As such, it cannot be considered a game booster.
As for pricing, Panda Essential will cost you $28.79 per year. It has a VPN and an antivirus scanner. Panda Advanced, on the other hand, is priced at $28.49 per year. It comes with parental controls and ransomware protection.
The best plan of all is Panda Complete, which will cost you $42.99 per year. It has all the features of the other plans plus a password manager and system clean-up features.
9. Webroot
Webroot is a lightweight antivirus program specifically built for a gaming PC. It does not occupy much space, making it ideal for heavy gamers who maximize the specs of their PC. Its size is much, much smaller than the usual antivirus, only taking up 4MB of disk space. The rest of its data is cloud-based.
Webroots' malware engine can scan all your files very quickly. Competitor antivirus software will take hours to conduct an entire system scan, but Webroot only takes a few minutes. Add to it the very little space it occupies, and it really lives up to its "lightweight" title.
While this antivirus does not include a game mode, with how lightweight the entire software is, you will barely feel the effect of it running in your background. It is virtually unnoticeable when you check your RAM and CPU usage on the Task Manager. If Webroot, in the future, adds a game booster feature, it might just be number one on our list.
The Webroot antivirus software will cost you $29.99 per year. Aside from malware detection, it also shields your webcam from any type of malware hijacking. It has excellent network protection, and it includes a system optimizer that frees up RAM by clearing up background documents.
10. Trend Micro
Trend Micro is a decent antivirus that comes with a manually operated Mute Mode. It offers a satisfactory anti-malware engine, plus reliable internet security features. The Mute Mode suspends notifications and scans. It is basically a manually operated "game mode."
Trend Micro can detect most of the malware in your gaming PC, which is pretty good. That said, its detection rate is still subpar compared to top-notch antiviruses like Bitdefender and Norton. The good news is that the anti-phishing protections of Trend Micro are on the same level as the highest-rated antiviruses.
The Mute Mode feature that Trend Micro offers is great if you are fine with going through numerous sub-menus to ultimately activate Mute Mode. It can be a bit of a hassle compared to competitors' "game mode," which automatically identifies when you are gaming.
Although Trend Micro is not our top pick for your gaming PC, we still consider it a decent choice in terms of both its features and price. Trend Micro is the cheapest on this list, only priced at $19.95 per year.
How To Choose the Best Antivirus for Gaming PC
To know what is the best antivirus for gaming PC, you need to know what factors to look for. Here are the most important features your antivirus should have:
1. Game booster or game mode
Antivirus software is made to protect your gaming PC, but it can also affect your overall gaming experience negatively. To avoid this, choose an antivirus with a game mode feature. A game mode feature optimizes GPU and CPU performance while you are gaming, making it so that the antivirus can effectively run without ruining your gaming experience.
2. Device cleaning
Automatic clearing of cache and other temporary files that do nothing but take up much-needed space will help with your gaming PC's performance. Always consider this feature when choosing antivirus software for your gaming PC.
3. Cloud-based scanning
Cloud-based scanning means that the entire antivirus software is cloud-based. This is good for your gaming PC because your CPU power is not used for antivirus activities like virus scanning. As a result, more CPU power is dedicated to gaming-related activities.
4. Price
Most antivirus software is expensive, especially the ones that are compatible with gaming. Try to look for an antivirus that will be worthy of its price. Fortunately, most of these programs allow credit card payments.
5. Extra features
When looking for the best antivirus software for gaming PC, always consider if the antivirus software comes with additional features, such as cloud storage, password manager, or VPNs. These features add to the overall experience you will get from your antivirus.
Antivirus for Gaming Computers
In the gaming community, it is a common misconception that antivirus software is notorious for hindering a gaming PC's performance. While this is true to some extent, there are a lot of reliable antiviruses that do not affect your gaming PC's performance negatively.
We have listed a total of 10 trusted antivirus software for you to choose from depending on your budget and needs. Of the 10, we personally consider Norton as the best antivirus software for gaming PC because it provides incredible features, especially for gamers.
Norton provides an entire system malware protection, while also preventing any interruption to your gaming experience. You can enjoy your favorite titles, both offline and online, without worrying about security threats to your PC. It even boosts your gaming PC's performance, making it a blessing for your system unit.
Antivirus for Gaming PC FAQs
Not knowing the importance of installing an antivirus program puts many gamers at risk of getting their gaming PCs infected with all kinds of malicious software. This is a bad scenario for any PC user, be it a gamer or not.
Luckily, gaming dedicated antivirus software is available today, making your gaming experience lag-free while maintaining absolute malware defense for your gaming PC. Here is more info you'll want to know about antivirus software for gaming:
1. Will antivirus software affect my experience in gaming?
The direct answer is yes, antivirus software affects your gameplay. Virus scans take up a high amount of CPU usage, and notifications may pop up anytime during the full-system scan. This may be the reason to lag and other glitches.
While this is true, you will find antivirus software dedicated to gaming, such as Avira and Norton. These antivirus software programs actually enhance the performance of your CPU.
Moreover, other antivirus software on our list has auto game modes enabled and cloud-based scanners. This ensures that your gaming experience is as smooth as possible.
2. Can I disable my antivirus when I'm gaming?
Yes, you can. However, keep in mind that hackers already expect you to disable your antivirus when gaming, and that is when they attack. That is also the reason gamers are most prone to cyber-attacks (because gamers usually connect unprotected to the internet).
Fortunately, there are several gaming-specific antivirus software on today's market. All you need to do is choose the best one and subscribe to it. This way, you will no longer have any reason to turn off your antivirus software while connecting to the net.
All of the antivirus software on our list offers superb malware scanners, so you can game all you want while still being 100% protected. Some even provide game boosters to enhance your gaming PC's performance while gaming.
3. Are the gaming modes in different antivirus software the same?
No, the gaming modes in different antivirus software are not the same. However, most gaming modes offer the same purpose. They suspend malware scanning and notifications when gaming so that your gaming experience will not get interrupted.
Other game modes boost your gaming PC's performance and are called game boosters. Their purpose is to increase the processing power of your CPU and, ultimately, increase your PC's frame rate.
4. Are there free antivirus software that has a gaming mode feature?
Unfortunately, it will be next to impossible to find decent antivirus software with a free gaming mode. While there are free antiviruses, we still recommend getting paid antivirus that includes a game mode or a game booster. Popular choices are Bitdefender and Norton.
5. What is the best free antivirus for gaming PC?
Microsoft's free threat and virus protection should be enough if you do not go to suspicious websites and click on random links.
If you do not find this antivirus enough, you can opt for the Avira Antivirus. It is free, more reliable, has extra features, and will generally get you by as long as you accompany your browsing with common sense.
6. Should I install an antivirus on my gaming PC?
Definitely. Similar to ordinary PC builds, gaming PCs are just as susceptible to getting viruses. No device is completely immune to malware and viruses. Plus, gaming PCs most of the time do not have protective features built-in on them.
That is why it is extra important to invest in good antivirus software for your gaming PC. Besides, we're sure you already invested a good amount of money in just building it. Why not shell out a few more to protect it?
7. Does antivirus software cause input lag?
Running antivirus software on your gaming PC should not have a noticeable impact on gaming performance. Select the correct antivirus software, such as BullGuard, Norton, or even Windows Defender, and you will have no negative impact on your PC's frame rate even when running a full system scan.