Affiliate marketing is attractive for a number of reasons. Firstly, it lets you earn from anywhere as long as you have your laptop and a reliable internet connection. It also offers unlimited income potential, especially if you manage to launch a successful affiliate site. As a result, it can set you free from the shackles of a nine-to-five work schedule.
Industry experts believe that, as it stands, the marketing affiliate industry is worth more than $17 billion globally. For over 30% of today's publishers, it is among their top three sources of revenue. For the 9%, affiliate income is their main bread and butter.
Like them, you can make it big as an affiliate marketer. However, beyond having the right mindset, you need the right affiliate marketing tools for this to happen. So, how do you know which ones are the right marketing tools? Take a look at some of your best options today.
Top Affiliate Marketing Tools: Overview
Affiliate Marketing Tool
Type
Pros
Cons
Flippa
Online marketplace for digital products (domain names, websites, mobile apps)
Plenty of advertising tools available
Huge marketplace
Transparent pricing; low fees
No background checks on sellers
OmniChat by Mobile Monkey
Smart chat plugin
Free plan available
Easy to use
Reliable, on-demand online support
Has a steep learning curve
Confusing updates
MailChimp
Marketing automation platform
Provides detailed reports
It lets you create email campaigns
Free trial and free version available
Multiple integration options
Costly subscription plans
No email scheduling on free version
SiteGround
Web hosting service
Impressive uptime and loading speed
User-friendly dashboard
Managed WP hosting
Limited resources
Expensive renewal pricing
AnyTrack
Real-time conversion tracking software
Assigning and tracking solutions
Tracks and attributes conversion data source
Ideal for affiliate bloggers and PPC marketers
No predictive analysis
No live chat
Does not map the customer journey
ShareASale
Affiliate marketing network
Easy sign-up and approval processes
Diverse merchant portfolio
Pay-per-call functionality
The customer support interface is not too user-friendly
The affiliate dashboard is not intuitive
Voluum
Ad-tracking software
Live updates
Very easy to use
Cloud-based
Does performance tracking, analytics, fraud detection, and reporting
Poor customer support
A bit pricier than competitors
Google Analytics
Web analytics service
Shows which pages perform well or poorly
Integrates with other tools
It does not say which part of the page to improve
Cloudways
Cloud Hosting Service
Offers optimum site performance
Easy to set up
Has excellent uptime
Limited trial period of three days
SEMRush
SEO tool
It has great visuals for keyword position tracking
Provides great customer support
A bit expensive
AffJet
Sales performance tracking tool
Easy to set up
Can help improve sales
Lesser known compared to more popular alternatives like HubSpot
Pretty Links
WordPress plugin
User-friendly 
Details are accessible to view
Lacks some functionalities for affiliate link management
Kinsta
Web hosting service
Offers blazing-fast site speeds
Provides reliable uptime
A bit expensive
Post Affiliate Pro
End-to-end affiliate marketing solution
Has a proven track record
Offers tons of services and resources
A bit expensive
Ahrefs
SEO Software
Effective in finding keywords and tracking performance
Identifies great linking opportunities
More expensive than other brands
AdPlexity
Affiliate marketing spy tool
The interface is easy to use
Provides comprehensive ad data
Support time needs improvement
Scaleo
Affiliate tracking and management software
Offers actionable analytics
Uses advanced AI technology
Reliable and easy to use
User documentation needs improvement
Elementor Pro
Website builder
Drag-and-drop builder is easy to navigate
Offers tons of functionalities
Some issues with site speed
Lead Dyno
Affiliate tracking software
Offers a lot of functionalities
Reasonable pricing
Has 30-day free trial
Customer service is a bit slow
Yoast SEO
SEO plugin
Offers advanced SEO functionalities
Readability Analysis tool is useful
Has lots of ads in WordPress backend
Google AdSense
Advertising program
Easy to set up
Easy to customize ads
Low payment rates
AdThrive
Ad management service
Optimizes ad revenue
Approval is hard
Unbounce
Landing page builder
Does not require coding skills
Offers excellent lead-generation tools
A bit expensive
23 Best Affiliate Marketing Tools
Below are the right marketing tools to help you launch a thriving affiliate business. 
1. Flippa
If you want to run a successful online business as an affiliate marketer, you need a website where you can promote products. However, it might take some time and a little bit of money if you are going to build it from scratch.
One way to streamline the process is by buying a ready-made affiliate website, which Flippa offers. It is an online marketplace where you can make bids to buy an existing website. Naturally, it is also the place where people go to sell them.
Here, you can look for a site with a solid backlink profile, and buy it on the cheap. Doing this can kickstart your SEO journey, allowing you to hit the ground running.
You would already have an established base of potential customers you can immediately monetize. Also, with a solid online presence, you can connect with more of your target audience quickly.
One thing you have to note is that there might be scammers lurking around in Flippa. So, do a full backlink audit to ensure you are not being conned. As long as you do homework, Flippa will be a very useful affiliate marketing tool.
2. OmniChat by Mobile Monkey
Three out of four people prefer to solve their problems online via live chat support. So, if your affiliate site has this feature, you will put yourself in the best position to succeed. Not only does it increase your engagement three-fold, but it also improves your conversion rate by 45%.
That's why Mobile Monkey's OmniChat technology is one of our favorite affiliate marketing tools. It will allow you to engage your visitors across different channels, including live chat, SMS, and other messaging apps.
What makes the OmniChat widget unique is that it shows up as Facebook Messenger if the visitor is logged in on it. Otherwise, you will see it as a native website widget. It is something that most other chat platforms could not do.
Another thing you would like about this affiliate marketing tool is that you can customize it to match your branding. You could also decide when it will pop up, whether it is only for first-time visitors, returning visitors, mobile users, or desktop users.
Among its long list of advantages, the best part about OmniChat is that it can be among the free affiliate marketing tools you can use. Mobile Monkey offers a free plan to build a basic Instagram chatbot.
3. MailChimp
If you hear that email marketing is dead, don't believe it for one second. Based on statistics, the global email marketing revenue last year was $8.49 billion. Industry experts believe that it will reach $17.9 billion by 2027. From these numbers, we can say that it is not dead but is now more important than ever. 
If you want to be a successful affiliate marketer, it is not enough to find the best affiliate program. You need to utilize all affiliate marketing tools at your disposal, including launching email marketing campaigns. This is where MailChimp comes in.
MailChimp is one of the most popular email marketing services today. It is designed for businesses of all sizes, including marketers trying to promote several products.
With this marketing tool, you can reach out to and connect with your target audience at a meaningful level. You can then sell your goods or at least generate high-quality leads you can convert later on.
You can also use MailChimp to create newsletters, implement drip marketing, and do a host of other things that can help you nurture your relationship with potential buyers.
4. SiteGround
If you are willing to go through the whole process of building an affiliate website, you need a reliable site host. Choosing the right website host is important for many reasons. Firstly, it has a huge impact on the loading speed of affiliate sites.
According to Portent, sites that take one second to load have a 40% conversion rate, which is not bad. However, if the loading time stretches to two seconds, conversion drops to 34%. At three seconds, it becomes 29%. You can imagine what happens in five seconds or more.
Another thing you need to consider is the uptime of your affiliate site, which is directly linked to your website host. If your site goes down often, you would miss out on many opportunities to connect with potential buyers.
SiteGround is one of the best affiliate marketing tools because it can meet all your web hosting needs. It can support ultrafast and reliable WordPress sites for an affordable price.
5. AnyTrack
Proactive affiliate marketers track links in their affiliate sites to monitor conversion. Doing this allows them to measure the success of their affiliate marketing campaigns so that they can make the right decisions moving forward.
For instance, they can make some adjustments if needed, like running highly targeted campaigns. They can also scale up if the current strategy is working.
When it comes to monitoring the performance of marketing campaigns, there is one tool that we highly recommend—AnyTrack. It can consolidate all the conversion data from your affiliate site, be it organic, paid, or direct. Once it has this information, AnyTrack sends it to Google Analytics or whatever platform you use.
What makes it even more interesting is that it uses a single line of code only for all of these things. The AnyTrack TAG fully automates data collection, eliminating the need to manually install tracking codes throughout your affiliate site. Every time someone visits your pages and does anything like click a CTA button or submit a form, AnyTrack will record it.
6. ShareASale
Affiliate marketing is one of the most effective advertising campaigns there is. That's why as much as 80% of today's brands have affiliate programs. It brings good and bad news if you want to join the affiliate marketing game.
On the one hand, it gives you plenty of options in deciding which products to promote. On the other, having too many choices can be confusing.
ShareASale is an affiliate marketing tool that offers the perfect solution to this conundrum. It is an affiliate network that curates thousands of businesses and affiliate programs from different markets and niches.
With this tool, you can find the ideal product or brand that will appeal to your target audience. It is effective because you can sort through its extensive selection quickly and easily.
To join, you must search for the brand you are already familiar with or use keywords to find the right brands. After making your choice and signing up for an affiliate program, you can get paid per lead, visit, or phone call.
7. Voluum

If you just started out as an affiliate marketer, you will have to make one important decision early on. You need to decide whether to invest in paid advertising or not. Things like Facebook or Google Ads can help you leapfrog your competition as your SEO tools are still building your online visibility.
As you can imagine, giving in to this temptation is very easy. If you do, make sure you have a tool that can track the performance of your ads. We recommend Voluum for this.
Voluum is an ad-tracking software that can help you monitor, manage, and optimize all your advertising campaigns. Even better, it will let you do all of these things in one place.
This program boasts AI-powered optimization and data analytics tools that can make your ad campaigns more effective and easier to implement. In short, it is an end-to-end solution for performance marketing.
One thing you have to consider is that Voluum can be a bit pricey, but you will definitely get value out for your money.
8. Google Analytics
A lot of things go into making an affiliate website successful, from search engine optimization to tracking conversions and measuring revenue. Much of your job as an affiliate marketer involves getting all this information so that you can create a roadmap for your affiliate marketing business.
While all of these may seem like a lot of work, they are pretty easy to do with the right affiliate marketing tools. One such tool is Google Analytics.
Google Analytics is a web analytics service that tracks and reports the flow of visitors to a website. Using this information, you will have a good idea of how visitors behave. It will also give you valuable insight into how users interact with the products you are trying to promote.
How long do they usually stay on your affiliate website? Which pages do they visit most? Which pages get the least traffic? Google Analytics will help you answer these and other questions and develop ways to enhance your site.
9. Cloudways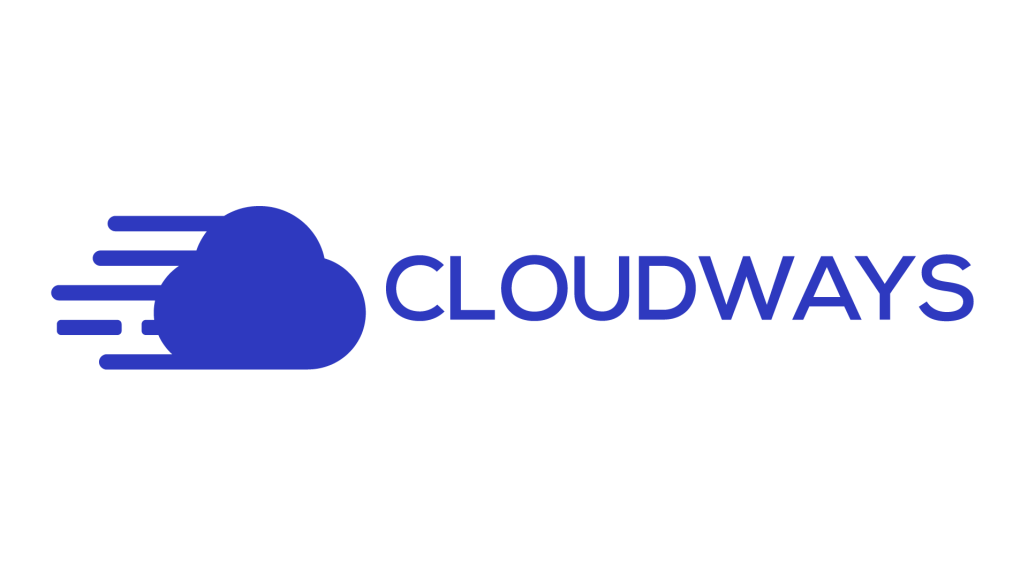 As you get more visitors, you will eventually outgrow the tiny digital space you started out with. It usually happens once you have a thriving affiliate marketing business with over a hundred thousand unique monthly visitors.
There are several tell-tale signs saying you have reached this point of your affiliate marketing journey. Firstly, your website would be slowing down, especially during peak times. If you are sharing CPU, RAM, and other resources with other sites, your visitors will find themselves staring at a frozen screen more often.
You could also end up with insufficient security, or your site might not have enough space for an additional app or a plugin. It might be time to switch to cloud hosting if these things happen increasingly. When you do, Cloudways is one of your best bets.
Cloudways has excellent uptime, is very easy to set up, and offers many different account tiers. You will surely find one that will meet your evolving needs and fit your budget.
10. SEMRush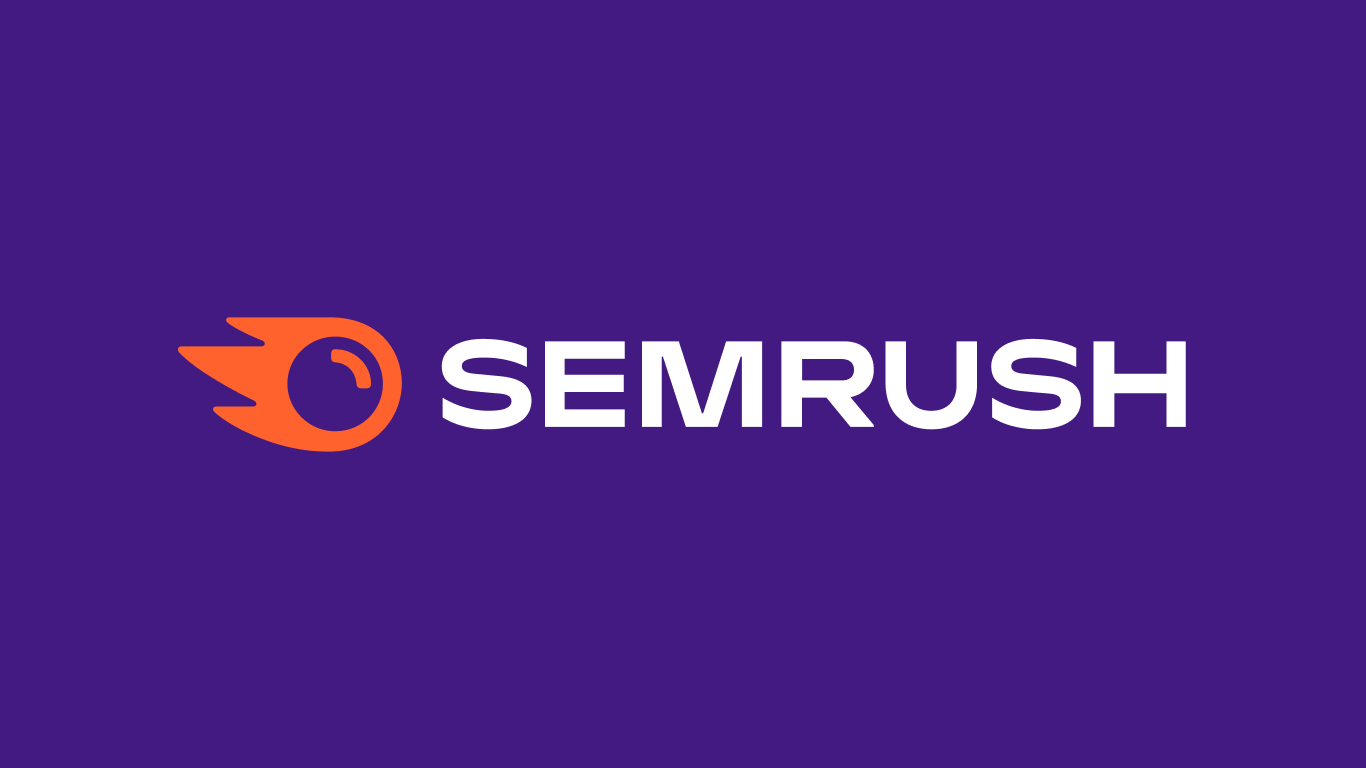 There are many things that keep affiliate marketers up at night, and among them are search engine optimization and competitor analysis.
Search engine optimization, or SEO is the process of making the necessary tweaks to make your website more visible to users and search engines. It involves identifying and using the right keywords, posting relevant content, resolving on-page SEO issues, and more.
Once your website is optimized, you will gain higher search rankings. As such, your site will be among the first that people see when they do online searches.
SEMRush is one of the most reliable affiliate marketing tools for SEO. It can do many things that can bring more attention to your affiliate website, including:
Find out what your top competitors are writing about
Monitor what keywords your target audience uses the most
Perform SEO audits to stay on top of potential issues that could affect search rankings
Track new and lost backlinks
SEMRush is a great option for affiliate marketers and small to medium businesses.
11. AffJet

Which affiliate link is your top performer? Which ones are not making you any money? These are just some of the many questions you have to face as an affiliate marketer. It is important that you know the answers because they will tell you how to move forward.
You could demote lifeless links, leaving you more time to focus on your money-makers. You could also look for new ones if you are unhappy with how your affiliate networks are doing.
However, if you promote multiple products on your site, tracking each one of them might be a bit difficult. You need an affiliate marketing tool showing you your earnings across different affiliate networks. That is exactly what AffJet is for.
AffJet has a dashboard where you can check all of your affiliate income. You can add over a hundred affiliate networks, making your life as a marketer much easier. You can even log on using your smartphone to access the reports wherever you are.
12. Pretty Links
Over 30% of all the websites on the internet are on WordPress. That's more than 455 million businesses, brands, bloggers, and, yes, affiliate marketers using this site-building platform. Pretty Links is a must-have for you if you are one of them.
Pretty Links is a WordPress plugin that can help you manage your affiliate links, social links, and redirects. It can also do many other things to improve your productivity as an affiliate marketer.
For example, Pretty Links lets you create short and simple URLs on your WordPress site. You can also use it to create redirects for your affiliate links, group these links, and share them on different platforms.
Another cool feature of this WordPress plugin is that it can shorten long and convoluted affiliate links, making them "pretty." While other tools like TinyURL and BudURL can do this, Pretty Links is the only one that lets you generate short links using your own domain.
Even better, this tool is good for more than just link management. It also features a link-tracking function that records each hit on your URL.
13. Kinsta
Kinsta is another affiliate marketing tool you should use if you want a reliable WordPress website. It is a premium web hosting provider that uses Google Cloud servers only, ensuring your pages load quickly and are up and running at all times.
Established in 2013, the brains behind Kinsta are a bunch of WordPress experts who weren't satisfied with the hosting solutions at the time. Now, it is one of the most trusted names in the web hosting industry for many reasons, such as:
Its websites load at blazing-fast speeds.
It guarantees an uptime of 99.9%.
The technical support team is fantastic.
It is simple to set up.
It offers daily, manual, event, and external backups excluded from your total disk space usage.
There is no doubt that Kinsta offers premium services, but note that they come with a premium price tag. That said, you will find that it also offers many different product packages at different price points.
14. Post Affiliate Pro
Post Affiliate Pro is one of today's best affiliate marketing tools. It offers end-to-end solutions, allowing you to run your entire affiliate program using a single platform.
Post Affiliate Pro has been around for almost 20 years, and it shows in the depth and variety of its features. It lets you do all of the things that an affiliate marketer needs to do to be successful and more, like:
Start and keep track of your affiliate programs
Set up your affiliate network
Track all the activities in all your affiliates
Create promotional materials for your affiliates
Manage all your campaigns
Automate recurring commissions or change them using plugins
Get comprehensive reports for your affiliate campaigns
On top of all these services, Post Affiliate Pro has tons of resources on its website. It has the Academy section, where you can find useful tips on becoming an affiliate marketing expert. It also has templates you can customize to fit your needs.
Moreover, Post Affiliate Pro has blogs that provide the latest happenings in the world of affiliate marketing. And the list goes on.
15. Ahrefs
High-quality backlinks account for 17.4% of an affiliate site's search ranking. It holds virtually as much weight as mobile friendliness, brand awareness, and topic relevance.
If you want to increase your online presence and reach your target audience, you should pay attention to this ranking factor. This brings us to the next important affiliate marketing tool you should consider: Ahrefs.
Ahrefs does many of the things that SEMRush can do, except that it places more stock in backlinks. It also has a robust SEO audit tool that will rival even those specializing in site audits.
There are many other things that will make you fall in love with Ahrefs, like its UI and UX. Its interface takes some getting used to, but you'll find it very effective once you get the hang of it.
Ahrefs is more suitable for less established affiliate marketers, while SEMRush works best for top or experienced marketers.
16. AdPlexity
If you are new to the affiliate marketing game, it might be hard to develop ad campaigns on your own. In that case, why not look at what the top affiliate marketers are doing to get an idea?
AdPlexity is an affiliate marketing tool that lets you spy on your competitors' profitable ads. It also lets you do this across various ad types, including native, push, e-commerce, enterprise, and others.
With a highly intuitive interface and comprehensive ad data, AdPlexity can help you launch profitable campaigns in no time.
There are many ad spying tools in the market today, but few can match the dynamic features that AdPlexity offers. It is reliable and will have no trouble meeting even the loftiest expectations.
One thing you have to note about AdPlexity is its pricing. The rates are categorized based on each ad type, so the cost would depend on which of its products you choose.
17. Scaleo
Scaleo is an affiliate marketing tool that lets you track and analyze your affiliate marketing business and campaigns in real-time using the latest technology. These services are designed to help you optimize performance and maximize profits.
Packed with various features, Scaleo is ideal not only for affiliate marketers but for businesses, networks, and media buyers. It offers UI customization, which lets you add your logos, change the colors to match your brand and do a bunch of other stuff.
Moreover, Scaleo has the in-house Anti-Fraud Logic, third-party integrations, support for multiple currencies, an extensive help desk, and countless other features. By using Scaleo, you can limit fraudulent traffic to your affiliate site, allowing you to focus on high-quality conversions.
18. Elementor Pro
Having trouble building your affiliate website, or are you just about to get started? You should consider using Elementor Pro. It is a drag-and-drop builder that makes you effortlessly create professional-looking websites or blog posts.
Elementor Pro has a straightforward interface that is easy to navigate and use.
For instance, if you want to make changes to a page or section, there is no need to do a lot of clicking. Simply use the Elementor Finder from the main menu or by clicking CTRL + E. Once the finder pops up, type in what you need, and you will see all the available options.
The Page Builder Test is another useful feature that lets you jump between pages, posts, sections, or settings. There are many other things that make using Elementor Pro a breeze, but the best part is that it's among the free affiliate marketing tools you can use.
19. LeadDyno
LeadDyno is an affiliate marketing tool that can give you everything you need to promote products or services online. The software company was founded in 2014, but it has since generated over $200 million in sales from more than 78 million referrals.
What makes LeadDyno very effective is a combination of little things, like one-click sharing. You can share your links across your social media sites using just one button.
You can find this and other features in the Affiliate Dashboard. It contains all the information you need to advertise your site and products. If you want to give LeadDyno a try, you can use its free tools for affiliate marketing for 30 days.
20. Yoast SEO
Yoast SEO is an SEO plugin that every affiliate marketer must use. It can add advanced SEO functionality to every page of your WordPress websites, like title tag and meta description customization and XML sitemap creation. It can also handle the robot.txt file, making it easier for web crawlers to find your site. 
When it comes to optimizing your content, Yoast SEO has the Readability Analysis tool, which can help you use the right keywords correctly.
Looking for free tools for affiliate marketing? This affiliate marketing tool comes in one free version and one paid plan.
The free version is useful, although it will let you optimize for only one keyword. You can shell out some money for the paid version to get additional features like an advanced redirect manager and round-the-clock customer support.
21. Google AdSense
As an affiliate marketer, you get paid for every lead, phone call, or purchase that your links generate. That is your bread and butter. However, there is no reason for you to stop there. You could earn more by using affiliate marketing tools like Google AdSense.
Google AdSense is an advertising program that can help you earn more money from your blogs or other forms of content. It opens up a second stream of revenue while you are waiting for your affiliate business to take off.
With AdSense, you can assign ad blocks on your site where other sites can advertise their products or services. Of course, they will have to pay you for it through cost per click (CPC) or cost per thousand impressions (CPM).
22. AdThrive
With Google AdSense, you get paid for every thousand visitors or for every click on an ad. While it is a great source of additional income, there is another way for you to earn more. You could try other affiliate marketing tools like AdThrive.
AdThrive is a full-service ad management company that can help you identify the best ad layout to get you the most money. It can also help you organize ad auctions so that you can decide which ads to display on your site.
Once AdThrive analyzes the performance of your ads, you can make the necessary adjustments to increase your click-through rate or CTR. As a result, you will generate more revenue from your ads.
23. Unbounce
The point of having a landing page is to generate leads and eventually convert visits into sales. If your landing pages are not doing their job, it is best to shake things up and use Unbounce.
Unbounce is a landing page builder that does not require any coding skills. Even better, it has some of the best lead-generation tools in the market today.
Smart Traffic and Conversion Intelligence are at its core, two features that can show you all your conversion opportunities. Other features allow you to identify and duplicate your most successful pages, generating more organic traffic.
FAQs
1. What is affiliate marketing?
Affiliate marketing is an advertising strategy where a brand pays someone who generates leads or sales for the company using the referral system.
2. What will I do as an affiliate marketer?
Affiliate marketers search for products or services to promote on their websites or social media accounts using referral links. They get commissions every time someone buys, calls, or leaves contact information using these links.
3. How do I get started as an affiliate marketer?
The first step is to decide what niche you want to join and what platform you will use (blog site, Instagram, etc.). From there, you can look for relevant affiliate programs. Once you have the brands or products you are comfortable with, you can promote them on your site or channel.
4. How do I find the right affiliate program?
There are tools that can help you sort through different options, like ShareASale. You can use it to find out if a brand you like has an affiliate program. You can also use it to find brands in a niche that you like.
5. How much do affiliate marketers make?
The figures vary depending on who you ask. PayScale estimates it at $52,590 annually while GlassDoor says it is at $86,723 annually. ZipRecruiter is even more optimistic, estimated at $154,700 per year.
Using the Right Tools
If you want to build something good, you need to use the right tools. Affiliate marketing is no different. To build a successful business as an affiliate marketer, you must have access to the right solutions and technologies to connect you to your target audience at a meaningful level.